The Top 10 Shopify Google Tag Manager Apps – [2023]
Last modified: May 26, 2023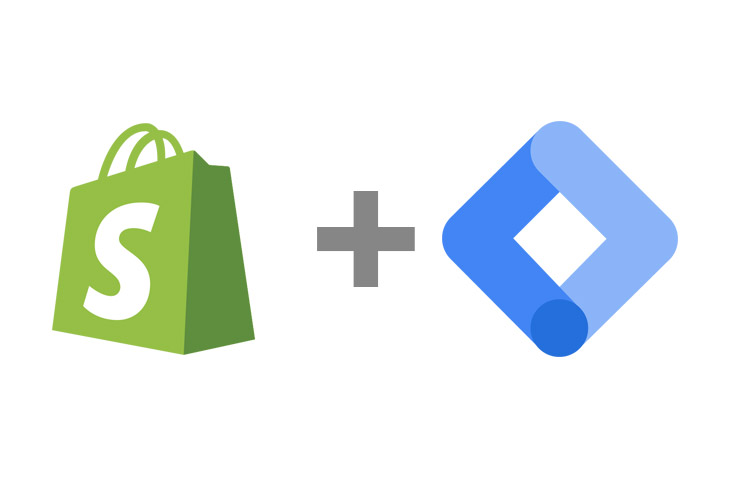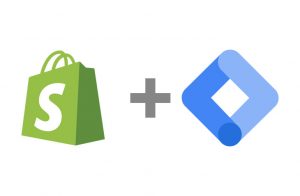 #
Image
Name

Get a Free Custom Shopify Store
1

Google Tag Manager Suite

2

AVADA Google Tag Manager

3

Google Tag Manager by Niddocks

4

SEO Booster ‑ SEO Marketing

5

Conversific ‑ Store Analytics

6

SEO Manager

7

Google Ads Conversion Tracking

8

Google Ads & Google Shopping

9

Customer Tags

Show More
Brands, like yours, thrive on data. It doesn't matter whether you realize it, use it or just collect it, data is a significant part of your business' success. Some tools like Google Analytics can help you use some of the data to better improve your SEO and gain more traffic. But there are limitations to Google Analytics.
However, if you integrate Google Analytics with the Google Tag Manager, you can better improve data collection that can help drive your business. For this to be most effective on your store, you should install one of the many Shopify Google Tag Manager apps available.
What Do Shopify Google Tag Manager Apps Do?
Shopify Google Tag Manager apps allow you to manage tags on your websites that identify users on your website and translate that into data for your website. This can help you to identify trends much faster that can help you shape marketing campaigns. It can also help you with running Google Adwords and Google Shopping campaigns.
This is not the same as adding meta tags.
So, what are the best Shopify Google Tag Manager apps? Here's our selection.
Filter between free and paid
Google Tag Manager Suite

This eCommerce analytics platform helps Shopify stores to automate data analysis, complete insight curation and forecast. With the information you can properly plan for expansions that are going to be more profitable. This app takes work that can take days to implement manually and turns it into a simple install and set-up process.
This app has been used on websites from all industries. It has also been integrated with other sites like Facebook and more. And if you're utilizing Shopify Plus, you can completely switch your Google Analytics to one based on Google Tag Manager, accelerating your marketing efforts and leveraging the dataLayer throughout checkout.
The whole process can be done automatically. Allowing you to save a significant amount of time and be more accurate with tagging.
Google Tag Manager Suite Highlights:
Easy to install and use app to help you take your marketing to the next level.
Automate tag management to save time.
Can be used with Google Tag Manager and other marketing areas.
Enhanced benefits for those with Shopify Plus.
AVADA Google Tag Manager

Take your eCommerce store to the next level with this Google Tag Manager app. This app supports not just Google Tag Manager but also Facebook Pixel. It also supports more than 70 popular tags that can help identify visitors to your website, and they can be used on your website with just a few clicks with no need to interact, add or change coding on your Shopify store.
With the changes that are made to your store, you'll be able to better track and gather data on visitors. You'll be able to do this quicker and more conveniently. The app will therefore help you to track transactions, Facebook Pixel, Remarketing Ads, etc.
One of the benefits of this app is that it allows you to manage all the tags whether they are for Facebook or Google in one place. And with all the most essential tags already built-in, then there are limited actions that you need to do.
AVADA Google Tag Manager Highlights:
See where carts are abandoned on your site.
Track marketing behaviour across your site.
Use for both Google and Facebook.
Contains everything you need to install all the most essential tags without needing to use any coding.
Google Tag Manager by Niddocks

This Shopify Google Tag Manager app allows you to get tags on your site in a simple, reliable and easy-to-use way. It can save weeks of hard work, waiting around for changes to be made to your store and the data to show-up in results. The app allows you to add, update and delete your tags for conversion tracking, site analytics, remarketing and more.
As there are many ways that you can track user behaviors across a store, this app has been made to be very versatile. You can change tags whenever you want. The app also allows you to have tags for Facebook, Google AdWords, Bing Ads, Twitter and even custom HTML.
If you have any problems, then be reassured that you can gain access to help online. The developers of the app offer to install the app to your website for free. And you can ask their experts on Google Tag Manager and Google Analytics any question; they're sure they can help you.
The team behind the development of this app, Niddocks, is a Google Premier Partner and has over 16 years of experience with online marketing and analytics.
Google Tag Manager by Niddocks Highlights:
Can be used with numerous tag management programs.
Free installation if you need help.
Can contact support team for any questions regarding Google Tag Manager or Google Analytics.
Can save you weeks' worth of work.
SEO Booster ‑ SEO Marketing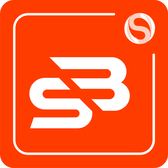 Another app that isn't specifically built for Google Tag Manager, but it is one that can help you across your search engine optimization. It is great for those who have large catalogs and want to manage the SEO of all those products so they can showcase your products on Google.
This app is a great choice for those of all levels. If you're new to it, it's easy to use, understand and implement strategies to boost your rank on Google searches. This can include adding appropriate keywords and meta data. And if you're more experienced with SEO, then you can add some really good advanced strategies within a matter of moments.
There is complete SEO freedom with this app. Which is what makes it a great option for you. The app is also easy to install; no coding knowledge is needed. Once installed, you can have an SEO score, SEO checklist and save on time/budget in implementing changes to make a real difference to your website.
You'll also have access to powerful tools. This can include integrating Google Analytics/Google Search Console to your website. It can also automate many tasks, such as updating ALT texts for new images and redirects for deleted pages or pages that are currently unavailable (i.e. out-of-stock items). This allows you to increase page rank every day.
SEO Booster ‑ SEO Marketing Highlights
Automate your SEO with simple installation.
Create a great site that has been optimized for SEO.
Lots of great features for your site that allows you to monitor user behaviors.
Can improve site ranking regularly.
Conversific ‑ Store Analytics

Conversific isn't just about Google tags, it is a large suite of analytical tools that can tell you more about your business, its performance and provide you with insights that can help you make more of your business. The app allows you to see the most important eCommerce metrics and all on one page. Therefore, you can make better decisions for your business.
The app also has lots of other functions that can make it very useful. For instance, you can analyze orders coming in from the different sales channels you use (Amazon, Facebook, Instagram, Ebay, etc.). And you can benchmark your current statistics against your peers. This can inform you on whether you're performing better or worse than competitors.
To tell you which marketing channels are performing better for your brand, you have the analytics suite. This will tell you which marketing channel is offering you the best conversions. This can help you improve ROI and more. The data can also show you which products/categories are performing better and whether there are products which would be better bundled together.
Conversific ‑ Store Analytics Highlights:
A large suite of advanced analytics to make your store better.
See which marketing channels are performing the best for you.
Check on orders made through different channels.
See the most important eCommerce metrics on one page, making it easier for you to make critical business decisions.
SEO Manager

SEO Manager allows you to understand and implement SEO elements to your store and rank better on the most used search engines, including Google, Bing and others. The more customers that are visiting your store, the more revenue you can make, just through sheer volume of traffic.
This app is very simple to use and allows you to take control of how search engines view your website. It can even give real-time feedback about the success of your SEO campaigns. The app and the supporting SEO documents allow you to use all aspects of Google, including Google Tag Manager, written by Shopify SEO experts.
While there is little focus on Google Tag Manager, this app does allow for your site to be improved across the board. Therefore, it makes this app a good alternative that can help you with your tag management.
Some of the key aspects of this app are the availability to test the speed of your website and to see how your website looks on Google search results. The app also scans your website for SEO issues and can make suggestions. It can also support the ALT text issues on images, which are so important for SEO.
SEO Manager Highlights:
An app that can help you across a wide range of SEO elements.
Helps with website speed.
Can preview how your website looks on search engines.
Can help identify ALT tags for your images.
Google Ads Conversion Tracking

While not specifically for the Google Tag Manager, there is a lot of crossover on the role this does. Google Tag Manager allows you to see more data on visitors. This app is more specific, so it could be a useful option if you're looking for data on how your Google Ads are performing.
This app installs a Google Ads conversion pixel. It works by having two parts of a tag. One is the Gtag that is on all pages. It is activated when the customer lands on any page. The next part is on the checkout page. It is activated if the customer completes the conversions. This is done automatically, because when the tags are added manually, there is usually an error that can cause a mistake in data analysis.
Common errors that can happen, if you implement Google Tags yourself, include duplication of conversions, no conversion values and incorrect code/tracking error. This can mean that you don't have the right data to make important marketing decisions.
With this app, all you need to do is install the app and connect it to your Google Account. Once done, you can have all the data you need to properly manage your Google Ads account and sell the products that are most profitable.
Google Ads Conversion Tracking Highlights:
See which products have the highest conversion rates.
Easy installation and no coding errors.
See what customers are purchasing after seeing ads and the cart values.
Make important marketing decisions.
Google Ads & Google Shopping

This isn't just an app, this is a service where an AI uses your monthly fee, which can start at $120 per month (at the time of writing), to manage your advertising across Google and other advertising streams. This can't be done without the help of Google Tag Manager as the Google Remarketing is a vital element of their strategy to bring you customers who want to buy from your store.
The advantage of this app is that it will manage a lot of the marketing efforts for your website without you needing to do a thing. However, that does put you out of control. The app developers are experienced PPC managers, who have managed over $100 million on PPC ad campaigns.
If installed, their AI and team will create personalized campaigns for your brand, and then use these on the largest ad-networks. This includes Google Ads, Facebook and Instagram. The app will optimize, in real time, your advertising, including the bids, keywords and more.
The app offers geo-targeting, so if you're a local business or just a national company, you can restrict bids to those countries. And with the machine learning capabilities, the app will automatically use the best advertising avenues for your brand, so you don't waste money advertising where it isn't profitable.
Google Ads & Google Shopping Highlights:
Everything from setup to managing the Google ads is taken care of for you.
No additional costs, you select the monthly fee for everything.
Optimization of campaigns to ensure you get the best value.
Experts in PPC campaigns take care of the rest.
Customer Tags

You don't always have to use Google Tag Manager to get the same results. Sometimes you can use an internal tag manager, like this app to manage your website's tags. This app allows you to organize customers into groups and add tags to them. The tags can then be used to control the movements of the customer or segment them into lists for email marketing, social media marketing or other campaigns.
Customer tagger automatically assigns tags about the customer to their records. You can select the rules into the tagger, to specify what tag is assigned to the customer based on the value of their purchase, the products, orders and more. These can then be used in marketing campaigns, control access to pages or offer specific and personalized discounts to your site.
There are also geographical rules you can apply to tags. So you can offer customers different discounts/marketing campaigns based on where they live. This is great, because personalization of marketing campaigns can raise the conversion rate.
And this app can allow you to apply tags to past orders, not just new orders. So if you have the orders within your order history, it will be tested and tags added to the customer. You can also set a tag expiry date. This allows you to remove the tag if a certain length of time has elapsed (i.e. a month after a special discount has been offered but not accepted.)
Customer Tags Highlights:
Tags assigned to customers automatically.
Geographical rules can be applied.
Can set tag expiry dates.
Can use tags in marketing campaigns.
Final Word: The Top 10 Shopify Google Tag Manager Apps
By using one of the Shopify Google Tag Manager apps you can improve your marketing campaigns conversions. This can help you increase your store's revenues and profits. Most of the apps on the list use Google Tag Manager at least somewhere in the app, though a couple do the same job and are good alternatives. The choice of which you use is up to you, which one will you use?
Avi Klein
Vast experience in the online world. SEO expert, Web developer and consultant to several online companies.
Read more...
. Read more about
our approach
to reviewing themes and plugins.