10 Best Shopify Sitemap Apps – [2023]
Last modified: October 26, 2023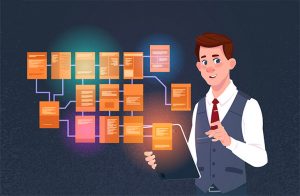 #
Image
Name

Get a Free Custom Shopify Store
1

SEO Booster

2

SEO Manager

3

Smart SEO

4

SEO ‑ All in One & Auto SEO

5

SEO Sitemap Builder #1 Sitemap

6

SEO HTML Sitemap

7

Sitemapper

8

Image Sitemap

9

Anvanto SEO HTML Sitemap

10

Sitemap & NoIndex Manager

Show More
Sitemaps are an important part of your site's SEO. They show Google and other search engines around your site, making it easier for them to index and rank your site. Sitemaps also offer Google information about how often you update pages: important aspects when you want to rank highly on Google.
Creating one for your store means you should use one of the Shopify Sitemap apps.
What Do Shopify Sitemap Apps Offer Your Store?
There are numerous benefits to a sitemap app. And you can get these as a stand-alone app or one that is part of a bigger SEO app. The need is dependent on you. However, many sitemap apps will automatically update every time you update your website and some will push the sitemap to Google and other online search engines.
This should be done in addition to adding meta tags to your website.
Sitemaps are also very useful for customers. They can offer them a structured way to find the pages and content they want directly. When you have a large store this can be very helpful. Therefore, you can improve conversions, reduce bounce rates, and build revenues for your store. A sitemap can also improve your reputation and allow you to demonstrate to audiences which content is the most important on your site.

Key Takeaways
1
Many sitemap apps auto-update with website changes and notify search engines.
2
Sitemaps provide a structured navigation for customers, enhancing user experience.
3
A well-structured sitemap can boost conversions, reduce bounce rates, and increase revenue.
Top 10 Highly Recommended Shopify Sitemap Apps
Filter between free and paid
SEO Booster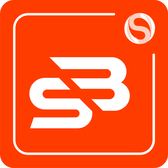 Another app that includes lots of other SEO functionalities, SEO Booster is a great way for you to create and submit a sitemap to Google and other search engines. The process is handled very quickly through the SEO Booster dashboard and takes just a few moments to initiate.
The app also offers to analyze your website and present you with a list of tips to improve your general SEO performance and ranking on Google. You can implement these changes yourself, or you can hire an associated SEO expert to help you get better rankings.
One of SEO Booster's finer functionalities is the AMP feature. Speed is a major factor in the ranking of your store. This app allows you to create AMP pages of your entire store. This takes just moments and is worth lots.
SEO Booster Highlights:
Improve your SEO with some automation.
Can create and submit your sitemap to Google and other search engines.
Help from SEO gurus available.
AMP pages
SEO Manager
SEO Manager is one of the most functional SEO apps available on Shopify. It has more than 20 features, 15 of which are unique to the app (developers claim). One of the functions in the app is the ability to manage your sitemap.
Other features included on this app are the 404 fixes, allowing you to redirect visitors and search engine bots to a new page when a page has been deleted. You can also setup a redirect when items are out of stock on your website.
The app can integrate with Google Trends to help you identify opportunities to improve keywords across your site and you can use the step-by-step instructions to have a better SEO plan across your website.
SEO Manager Highlights:
Lots of advanced features to help you improve your site's SEO.
Unique features that are included only in this app, according to the developers.
Sitemap functionality.
A seven day trial to help you determine whether this is the right app for your store.
Smart SEO

Smart SEO is one of the top SEO apps available on the Shopify store. And one of the main features of this app is the sitemap. The app promises that you will spend less time on your site's SEO, saving you at least 80% of the time that you currently do. Part of this is to do with the functionality of the app.
The app will automatically add meta tags and alt tags to a page as you create it. This is a great function as is a vital part of your SEO and manually it can take some time. The app also allows you to fix broken links and manage your sitemap.
You can also provide additional data to Google in JSON-LD format.
Smart SEO Highlights:
Create and manage your store's sitemap with this app.
Fix all 404 errors on your site.
Automatic creation of meta data.
Affordable app.
SEO ‑ All in One & Auto SEO

This app is another all-functioning SEO app, but it does have a lot of power to automate your SEO and get you ranking high. For sitemaps, it allows for the creation and submission of your site to all the major search engines. This helps to speed up the indexing process and can help more of your pages index highly on Google.
In addition, images can be made more search engine friendly with smart image ALT tags. This can help improve traffic and sales from Google and also help your images appear in image searches. You can also find out your Alexa rank, the total number of social media shares and the performance of your top keywords all in one place in the dashboard.
To help you save time, you can create meta tag templates that automatically create new tags whenever a new page or product is developed on your site.
Finally, you can detect and fix 404 error pages.
SEO ‑ All in One & Auto SEO Highlights:
Create and submit sitemaps for your store within minutes.
Automate your store's SEO activities.
Make your images more search engine friendly.
Scan your website to find where you can improve your site's SEO.
SEO Sitemap Builder #1 Sitemap

This simple app instantly creates an HTML sitemap for your store. It will match the style of your current theme. This will help customers and search engine bots find their way around your store with ease. As a result you can often see an improvement in your conversions and the ranking of your store on search engines.
The sitemap will include every product, page, blog article and collection on your store. Every day, the sitemap is updated so that it is kept relevant. This includes pulling in new products, pages, blog posts and collections and inserting them into the relevant place on your sitemap. You can also make changes to your sitemap, including the title, description and the appearance. It takes very little time and you have 1 click.
There is no need to know any coding or design elements. The app takes care of that for you.
SEO Sitemap Builder #1 Sitemap Highlights:
Advanced options, so you can add custom HTML & CSS to your sitemap.
Change the title and description of your sitemap with just one click.
Free sitemap submission.
Daily maintenance to keep your sitemap relevant.
SEO HTML Sitemap
This app allows you to produce an HTML sitemap page for your store. This is updated every hour, so whenever you add or remove a product, collection or content, your site is not riddled with 404 errors. In the end, this app will help with user navigation and search engine bots find their way around your store as they index it for search results.
This app has numerous features to improve the delivery of your sitemap. This includes the customization of the HTML sitemap. There are several templates you can choose from to select how it will look. A good looking sitemap can make it more visually appealing to audiences and improve retention. However, it will have limited impact on the search engine bots.
The app also allows you to choose how many products you want to display on your sitemap.
SEO HTML Sitemap Highlights:
Choose the design of your sitemap.
Updates every hour, ensuring there are no 404 errors on your site.
Improves user navigation and crawlability of your store.
Creates your HTML sitemap.
Sitemapper

This app automatically generates a sitemap page for your store. This helps you to increase traffic to your store through improved SEO and also helps you to retain visitors on your store by offering them better navigation.
This app allows your site's structure to be 'flatter'. This is the preferred style of search engines and they will reward your store with a higher rank for relevant keywords. It also helps with searches on your store. Customers are likely to leave a store if they can't find what they're looking for. A sitemap helps eliminate this problem.
The sitemap is created within minutes of you installing the app. It takes no knowledge of coding or design skills. And it saves you time by synchronizing all the changes made on your site into the sitemap. Every sixty minutes there is an update of your sitemap, this can be shared with Google and other search engines to make your site more relevant to searches.
Sitemapper Highlights:
Save time creating your sitemap and have it updated every hour.
Give your site a flatter structure which is preferred by Google and other search engines.
Increase sales on your site through extra traffic and fewer people abandoning your store.
Easy to install and use. Most of the work is done automatically for you.
Image Sitemap

If you have a lot of images on your site, then this might be the Shopify sitemap app you're needing. According to statistics, thanks to searches done in Google Images, stores like yours could be missing out on 60% of their search traffic.
This app allows you to tap into that market by offering you an image sitemap. This is an app that allows you to submit your images to the search engines for indexing to appear in search results.
This can yield a great source of traffic as there is less competition from other eCommerce stores.
The app allows you to create the image sitemap within seconds, automatically. It can then submit your product and blog images for indexing to the major search engines. As changes are made to your store, the image sitemap is updated. The app also monitors the performance of your images on the Google site.
This app will submit every image you have. If every product has 20 images and you have 500 products, then the app will submit 10,000 images to Google on your store's behalf. At the same time, the app will load any image captions plus the meta data which can include SKU, weight, color, size and description. This is done for all variants of a product too.
Image Sitemap Highlights:
Immediate updates when changes are made to an image, a new one is added to your store or one is removed.
All images are submitted to Google to be ranked. Helping you to achieve the best results.
Enter a rarely entered search market and get your products found on Google via image searches.
All variant information is included on the app.
Anvanto SEO HTML Sitemap

This is not a very well known, but a highly successful Shopify sitemap app. There are lots of features that make it well worth the value. On a basic level it gathers all your pages, collections and products into one list and keeps it relevant with automatic updates when changes are made. If there is a page added or deleted, the sitemap is updated keeping your site free from 404 errors.
The sitemap contains the page name and the description of the page. This can help customers with their expectations and improvements on the page. As a result your store becomes easier to navigate to customers and you will see an improvement in your SEO ranking.
The app works with stores of any size.
Anvanto SEO HTML Sitemap Highlights:
Frees your store from 404 errors by continuously updating the sitemap.
Describes to users what's on the page.
Choose the layout of the sitemap that is best suited for your store (list or column).
Works with stores of any size.
Sitemap & NoIndex Manager
This app provides you with complete control over your NoIndex, NoFollow meta tags and your Shopify generated sitemap. This can prevent your store from being indexed by search engines, which can be rather useful in some cases.
From the sitemap, you can remove the URLs of products, collections, pages, blogs and more. This can help if you have many different versions of the same page. For instance, you have a landing page for a competition that is similar to previous competitions that you've had. This app allows you to block access to the search engine for the ones no longer needed and prevent them from displaying in results.
The app can also help you fix duplicate content issues. This is important if you operate a news blog site that may have similar content than other sites and don't want Google to give you a penalty for similar content.
The app is easy to install. It takes just one click and then you have the control you need of your sitemap.
Sitemap & NoIndex Manager Highlights:
Manage your site's sitemap with more controls. Tell Google not to index certain pages.
Helps with certain niches who want to prevent penalties against duplicate content.
Easy to install and use.
Numerous pages can be omitted from the sitemap.
Why Sitemaps Matter for Your Store
The Role of Sitemaps in SEO
Sitemaps play a key role in SEO. They guide search engines to the key pages on your site. This ensures that search engines index your content fast.
Time-Saving Benefits of Sitemap Apps
As a busy store owner, time is gold. Sitemap apps save you time. They auto-generate and submit sitemaps, letting you focus on sales.
Choosing the Best Sitemap App
Pick an app based on ratings, reviews, and features. The best apps offer ease of use and solid SEO benefits.
Submitting Your Sitemap to Google
The Need for Sitemap Submission
Submitting a sitemap aids search engines. It helps them grasp the structure of your site. This boosts your chances of a top rank.
Best Practices in Sitemap Submission
Ensure your sitemap is error-free. Use apps that offer auto-submission for ease. Regular updates are key to stay in sync with site changes.
Optimizing SEO with Sitemaps
A sitemap alone won't boost SEO. Pair it with other SEO tactics. This combo will help you dominate the search results page.
Shopify Sitemap Apps Highlights
Importance of Sitemap Apps
A sitemap app is essential for any Shopify store aiming to enhance its online visibility. These apps ensure that search engines can easily find and index every page, leading to improved search rankings.
Features to Look For
When choosing a sitemap app, it's crucial to consider features like automatic updates, error notifications, and compatibility with various search engines. These features ensure that the sitemap remains up-to-date and error-free.
Benefits Beyond SEO
While the primary role of sitemap apps is to boost SEO, they also offer additional benefits. They can provide insights into website structure, help identify broken links, and even aid in website redesigns by offering a clear view of all site pages.
Conclusion: Top 10 Shopify Sitemap Apps
Sitemaps are a vital, if small, part of your website's SEO. Without them, it is harder for Google and other search engines to index your store and this can result in poorer rankings on relevant searches. At the same time, it is harder for customers to navigate around your store if there is no sitemap.
Therefore, it is best if you utilize one of the Shopify sitemap apps on your store. This will lead to more traffic on your store as you climb the rankings on Google and more sales as customers can find and buy your products. Which of the top ten Shopify sitemap apps will you add to your store?
FAQs
Are there any limits to the number of URLs in a Shopify sitemap?

Shopify automatically generates a sitemap.xml file for your online store which lists all your products, collections, blog posts, and pages. However, each sitemap file can only contain a maximum of 50,000 URLs and can be no larger than 50MB uncompressed.

Do sitemap apps impact the speed of my Shopify store?

Most sitemap apps are optimized for performance and won't slow down your store. However, always check app reviews for any performance issues.

How often should I update my sitemap?

Update your sitemap whenever you add or remove products/pages. Many sitemap apps auto-update, ensuring search engines always have the latest information.
Avi Klein
Vast experience in the online world. Shopify Expert, SEO expert, Web developer and consultant to several online companies. Read more about
our approach
to reviewing themes and apps.