13 Best Shopify Multilingual Apps [Sep, 2023]
Last modified: September 3, 2023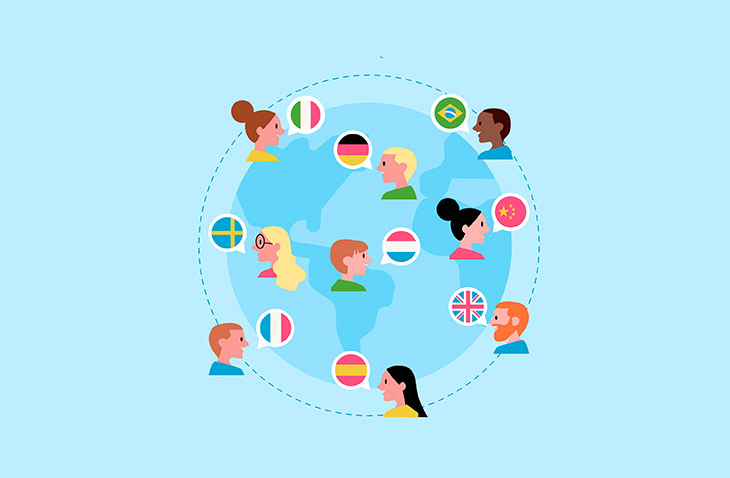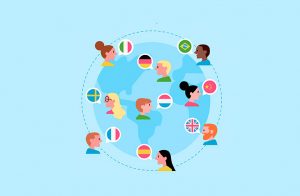 When it comes to growing your revenue streams there are two main options: moving to new territories or expanding your available products/services. While the latter is the easiest, often the best businesses sell a select number of products really well. This is because they can concentrate marketing efforts and therefore grow a following and leads for a set of products effectively. Therefore, sometimes the best option is to move into new territories.
When moving into new territories, you need to consider the language of your new audience. Even in the US and Canada, there are communities that primarily speak, read and write in different languages (Spanish, French, etc.). And when moving into new countries, you'll probably experience this too. That is why you need to look at the Shopify multilingual apps available.
What Can Shopify Multilingual Apps Offer Your Store?
Shopify multilingual apps allow you to translate your store into a number of different languages to appeal to a larger audience. They can also allow your customers to switch from your native language into another language. This can be done via a dropdown menu or flag selection.
There are many different types of Shopify multilingual apps available. Some will do the translation automatically for you. Others will not. Some will do a mixture of both where translations are provided free, but these are AI-driven. These can contain mistakes within them. Therefore, they also offer a translation proofreading service where a professional will tidy up the content for you.
In addition, prices can vary. Some Shopify multilingual apps are free but professional translations cost. Others will provide you with translations for a monthly subscription. It is determined by the needs, and budget of your brand to determine which is the right app for you.
Expanding Your Business with a Multilingual Website
There are many reasons why you might want to add some multilingual components to your website. One is that when dealing with an international audience, the language the content is in can be very important. Research has shown that 56% of customers think reading content in their native language is more important than price. 60% of customers will not buy from an English-only website either.
Another factor is that more languages equals to more traffic. Neil Patel was able to boost his website's traffic by 47% when he added more than 80 different languages to his website.
So here is our list of the best 13 Shopify multilingual apps for your store.
#
Image
Name

Get a Free Custom Shopify Store
1

Translate your shop GTranslate

2

Easy Language Translate

3

Translate Your Store – Weglot

4

LangShop - Language & Currency

5

Translate My Store

6

ConveyThis

7

Translation Lab

8

Langify

9

Panda Language Translate

10

Localize any Store‑Translated

11

Language Native Translate

12

Localizer

13

TRANSLATE & CURRENCY CONVERTER PRO

Show More
Filter between free and paid
Translate your shop GTranslate

GTranslate is a great app that can automatically translate your Shopify store into another language thanks to Google translator. There are 103 possible languages your site could have available in as soon as you install the app, and this can be done for free. This is a great option if you want to quickly get your site translated.
Unlike with other translation apps, the majority of features with this app are free. However, there is also a premium version that offers complete SEO features. This increases the traffic you can get through search engines from other countries and languages.
When the user lands on your website, they will be presented with numerous styles to select the language, including a dropdown menu, flags and a combination of the two. There are also alternative flags for Quebec, Canada, USA, Brazil and Mexico.
If you need support, there is a free live chat support option available.
Translate your shop GTranslate Highlights:
Create multilingual SEO, allowing your site to be found globally.
Automatically translate your store, with the power of Google.
The app isn't blocked in China.
Multiple ways to allow customers to choose the right language for them.
Easy Language Translate

Translate and boost sales by appealing to a global audience with this easy-to-install translation app that doesn't need any coding experience. The app using Google Machine Translate to convert your store from one language to another quickly and without problems. All that needs to happen is for your website visitors to select the appropriate language from more than 100 different options.
The app has numerous beneficial features. This includes automatic source language recognition. And the app will automatically add a dynamic, customized widget to the top right of the user's screen. The app also supports both manual and automatic translations.
The theme is fully compatible with any Shopify theme and with it you get lots of customization options to make it useful to your business/brand/shoppers. You can even set the position of the language widget and add custom CSS to make the app more aligned to your needs.
Easy Language Translate Highlights:
Automatic and manual translation options available.
Customization options to make the experience unique to your audience.
More than 100 languages available.
Great support for those who need help installing and setting up their website's language settings.
Translate Your Store – Weglot
Weglot is a free to install app but there might be charges after installation. The app works in several ways. First it allows you to translate and display your store in numerous languages. You can then automatically redirect visitors to your store to the language they prefer. You can also translate the checkout process and any email notifications you send out.
As automatic translations aren't always 100% accurate, then you have the option to edit translations or order a professional translator to correct any mistakes.
To make any of the translations work on your website, you don't need to touch any source code. Which is great for those who aren't very technical. To help get your site ranked in different countries, with different languages, the SEO features of this app are great. All pages have dedicated URLs and all meta tags can be translated into the correct language for good ranking.
To make it easy for your customers to read your content, there's even the option to allow for auto-redirect. This will redirect visitors to the appropriate language based on browser language.
Translate Your Store – Weglot Highlights:
Get automatic and professional translations for your website.
SEO features to help get your site ranked across the world.
Redirect customers to the correct URL based on the browser language.
Translate many aspects of your website include the checkout pages.
LangShop - Language & Currency
This app offers more languages than most with more than 240 languages available. All you need to do to get a new language on your website is to click on 'add new language' and then run the auto-translate. With so many languages available, you can literally sell across the world within minutes.
Numerous aspects of your website can be translated on your store. Including collections, products, product variants, pages, blogs, navigation, themes and more.
As with most multi-language apps, when you have a translation, there will be a unique URL for that page. It will follow the format youdomain.com/fr. All English content will be available at yourdomain.com. And you can improve the SEO of your site in other countries with translated meta titles, a multilingual sitemap and more.
This app also takes the next step and can auto-convert the prices of your products into the local currency. This can have a significant impact on the conversion rate of international customers to your store. It only takes a few seconds to convert your prices into the currency of another country.
LangShop – Language & Currency Highlights:
Translate every aspect of your store automatically or with the help of professional translations.
Edit translations to make them more accurate.
More than 200 languages available.
Adapt your SEO to the correct language.
Translate My Store
Ensure your website can be read in the language that the user wants to read in with AI-driven, auto-translations. This app uses the Shopify's native translation support framework to host all translations in your account database. Therefore, the translations offered are seamlessly implemented on your website without slowing down page loading or a 3rd party overlay.
This can help rank your store higher on search engines because your site is faster. Your translations will also be hosted on different URLs that are defined by their location.
The app is easy to install, use and free. There is an aesthetically pleasing interface to start translations from that offers you the chance to translate numerous elements of your website. This can include email and SMS templates, meta data, blogs, products and collections.
If you want to hire a professional translator for your work, you can actually have the translations stored within a csv file and then imported into your website. And there are times when certain words shouldn't be altered, like brand/trademarked names. There is a glossary available with the app that defines what words shouldn't be translated and kept in their native language.
Translate My Store Highlights:
This app periodically scans your website to report on the coverage of translations to report any that might be missing.
Use flags or language names to allow visitors to choose the language that they want to use.
One-click, easy install and no developer or coding knowledge needed.
Free to install and use forever.
ConveyThis
ConveyThis allows you to have your website translated into more than 90 different languages. The app takes just two minutes to install with no coding knowledge required or a developer.
There is a great analytics dashboard that allows you to track and optimise the conversions of your websites in different languages, so you know when a translation needs some more work on it. If you are having problems with some of the translations, you can easily call on the support of a professional translator, they're just a couple of clicks away. Translations are easy to edit to make them perfect.
For the user to select their language, you have several options. You can have a pop-up form or use a button. You can change the position of the button easily within the settings menu, to locate it in the best place for your website's design. Other customization options include changing the shape of the flag, choosing whether the language name is whole or abbreviated and creating a language-flag pairing.
This app can also help you choose advertising budget amounts by offering insights into which pages are being viewed the most and converting more traffic. Therefore, you can increase Google Ad spend and improve revenue in territories that you know are going to buy.
ConveyThis Highlights:
Translate your website in minutes and get a professional to proofread if you need it.
Several options available for the consumer to choose their preferred language.
Easy to install and use, no developer required.
Great analytics that allow you to see where sales are being made.
Translation Lab

Previously, multi-language Shopify stores were a challenge. Apps had to maintain a separate backend that held the translations and your store wasn't very SEO-friendly. This is where apps, like Translation Lab can help. Now Shopify allows for native and seamless translations, but you still need an app to help manage the different languages on your store.
Translation Lab works with the Shopify native multi-language feature so that translations can be added to your store without any changes to your theme code or an external backend that can slow down your website or crash on you.
It is an easy-to-use translation program that allows you to translate your store into any language that you want. And you can retain complete control over those translations. It works with all major SEO apps as well.
Translation Lab Highlights:
A free Shopify translation app.
No changes to your themes coding.
Website remains fast.
Easy to install and use.
Langify

Langify is a great way for you to get your brand exposed to other territories. The software can auto-detect which language the customer prefers and redirect them to correct version of your website. There are also manual ways that the customer can select the language they see on your website with a great switcher program.
The app has full support for SEO features, allowing you to be found on search engines across the world. There is an image translation support, that allows the data for your images to be translated as well for improved SEO results.
Translations can be imported into your website, for editing and other aspects through csv, gettext, xliff or json. This allows you to work with professional translators and ensure that the content on your website is accurate and not full of automated mistakes. The app also supports languages that are right-to-left.
Getting started with Langify is really simple. You just install it and you can start translating immediately. Many aspects of the page can be translated including the blogs, products, collections, pages, checkout, images, notifications and more. You can approve all translations before they're published on your website.
There are no limits on the amount of languages your website can be translated into either.
Langify Highlights:
Full SEO-support so your site can be found in other countries.
Start translating your website within minutes of installing.
Upload professional translations with ease.
Translate a wide range of pages and elements on your website.
Panda Language Translate

With this app you can translate your store into numerous languages, including those that use right-to-left writing and redirect customers to the right translation. Customers can also choose their preferred language with a flag option.
There are more than 100 different languages you can choose to translate your website into. This can take as little as five minutes to complete. All translations don't add any code and wont impact your current theme. Pages that can be translated can include your Home page, collections, products, variants, cart page, blog, posts, navigation and more.
And if you need support, there is a support team available.
Panda Language Translate Highlights:
More than 100 languages you can translate your website into.
Doesn't add code or make changes to your website.
Expert support available when needed.
Many pages can be translated.
Localize any Store‑Translated
This app allows you to offer translations in over 194 languages in a cost-effective and efficient way. Translations are provided by a combination of tech and vetted translators to provide quality translations fast.
Pricing is transparent for this app and your order is trackable and you will have a guaranteed delivery time for your translation. You can preview the translation before applying the work. If you require specialist translation or need any help there is support available.
Localize any Store‑Translated Highlights
Professional translations
Over 194 languages available.
A dedicated account manager
Can be adapted for specialist work such as specialist terminology.
Language Native Translate
This app allows you to have multilingual product feeds to appeal to a wider audience. There are lots of different pricing points for this app, so be sure to check out all the options when you are installing it on your Shopify website. It also is independent of Shopify's multi-language feature so you will not have any problems with using this app on Shopify.
This app is really easy to use on any website and you can really build a strong set of mini sites that can appeal to a wider group of people. This app supports over 100 languages so you can reach new markets and grow your revenues.
The language switcher is fully customizable so you can ensure that it blends in with your website design and your branding.
Language Native Translate Highlights
Does not require tech expertise to use
Uses Cloud translation as a foundation.
Over 100 languages included.
Search engine optimization friendly app.
This app offers you a quick setup that means that you can be up and running with a multilingual store within minutes. You don't need multiple sites or spreadsheets to use this app and you can be sure that your site will read great for numerous customers across the world.
Your store can be set to automatically detect and translate new content on your website. So when you publish a new page, blog post or product, it can be automatically converted into the right language, reducing the workload for you while you maintain an active site.
This site also has several benefits that aren't found on the majority of other Shopify multi-language apps. This includes the a site search for translated content, image replacement for different languages, and a real-time currency converter. This all make your website feel more localized and improve customer engagement and conversions with ease.
The app can automatically translate your website into over 90 languages and there are 15,000 translators available to help you with 42 languages, to ensure they're perfect on your website.
Localizer Highlights:
Translate your store into more than 90 languages.
Localize your site with a real-time currency switcher.
Access to more than 15,000 translators available.
Easy to install and use.
TRANSLATE & CURRENCY CONVERTER PRO -
Inactive
Translate & Currency Converter Pro is an easy to install app that doesn't require any coding experience to use. The app uses Google translation that provides unlimited translation to 103 different languages. In addition to that, the app also has a multi currency converter which can convert your store's prices to 164 different currencies all readily available upon installation.
This application has a user friendly interface which allows every store owners to easily customize the application to blend in the store. And with its translator and currency converter combined in a single menu, this application promotes convenience for both buyers and store owners, making it a lot easier to navigate and save a lot of time and effort.
The application has 8 different presets to position the menu and you can also use custom CSS to best fit your needs.
TRANSLATE & CURRENCY CONVERTER PRO HIGHLIGHTS
Supports 103 Languages & 164 Currencies
Includes Currency Converter (Use translator, currency or both)
Unlimited Translation & Currency Conversion
No coding required
Final Word: 13 Best Shopify Multilingual Apps
When you want to expand across the world, your new customers will expect that your website is in their language. That is why you need to utilize one of the many Shopify multilingual apps for your store. These will help make your site more profitable. There are numerous options available, which one will you choose?
Avi Klein
Vast experience in the online world. SEO expert, Web developer and consultant to several online companies.
Read more...
. Read more about
our approach
to reviewing themes and plugins.