Top 10 Shopify Product Designer Apps – [2023]
Last modified: May 13, 2023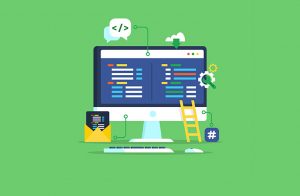 #
Image
Name

Get a Free Custom Shopify Store
1

Lumise ‑ POD Product Designer

2

Fancy Product Designer

3

Tshirt & Product Design Studio

4

Qstomizer

5

Inkybay ‑ Product Customizer

6

Zakeke Product Customizer

7

Customify ‑ Product Customizer

8

ThisNew

9

Painterest: POD&Drop Shipping

10

InkGo POD Product Personalizer

Show More
Selling a set of specific products is a good way to have consistency across your store and offerings. However, sometimes clients want to have more freedom with their product and they want to build their own bundle or product. This could be anything from customizing their t-shirt using Print-on-demand software to combining features/products to create their custom product. There are many apps for these, which are often referred to as Shopify product designer apps.
What Can Shopify Product Designer Apps Do?
There are many different tasks that Shopify product designer apps can do for your business. For one, you can give customers the chance to customize t-shirts by adding their own logos, text and images to them. These can then be printed, as needed. This technology can also be used for other items of clothing, mugs, plates and other items.
You can also build a business where a product can be customized to the specific needs of the customer. For instance, computers. The customer could choose their own RAM, video graphics card, etc. during the purchase to customize their machine.
There are Shopify product designer apps for all of these things but not all of them will do all the jobs. So, here is our list of the top apps.
Filter between free and paid
Lumise ‑ POD Product Designer
This app has lots of high-end coding and experienced app designers behind it. It will help to get your customers' ideas from their head to the screen and then to your printers. The app is really user-friendly, so the customers' experience will be high, resulting in higher conversions, high order vales and more profitability.
The app contains lots of templates that can be applied to your store, all ready to use. You can add lots of different pre-made and available Clipart, image stock, social media icons and more already to the designs of the products you're offering. Plus the customer can draw, add text effects, crop images, add QR codes and more. When adding text, customers have the choice of more than 800 Google Fonts.
Lumise ‑ POD Product Designer Highlights:
Lots of ready to use templates and images/art work that can be used.
Great user interface to please customers.
Customers can use more than 800 Google Fonts on designs.
Lots of features to make your products better.
Fancy Product Designer

Fancy Product Designer is an app that has been used on many other eCommerce platforms, therefore the developers have experience in product designer apps. The app allows you to create a design area for any kind of product where you can provide different options for the customers, including color. color can be chosen based on a fixed set, color palette or color out of a color picker.
And customers can choose between hundreds of Google Fonts or they can have their own font uploaded to the designs.
All designs can have customized prices. So, when they choose a pricier material, image, graphic, text or color, you can ensure that you're not losing out on profit margins. And customers can always change their minds after seeing the price or the product in the various product mock-up views that are available.
To get started, there are templates from lots of different materials including Apparel, Print and Merchandise. These can be added to your store with one simple click.
The app can work across all devices, so customers can create products on the go. Finally, the app is fully translatable, so if you operate in numerous countries, you can use the app in any country to grow the reach of your brand and improve sales.
Fancy Product Designer Highlights:
Define the printing areas on your products and use pre-made templates of lots of different products.
Choose how customers can select colors.
Redesign the interface to suit your specific needs.
Fully translatable for your international stores.
Tshirt & Product Design Studio
This app allows your customers to personalize any product on your store. All you have to do is to select the products that can be customized by the customer in the Shopify dashboard. You can then add a customized price for the product. Customers can add arts to the product that they upload themselves, or select some from the list you mention.
You can also create your own customized products, which can be further edited by the customer. This can be a great way to give customers ideas to get started and can help improve conversions. All the customer needs to do after they've edited the product is to click on the 'Add to cart' and then pay for the product.
The app comes with some installation instructions to help you get started. However, if you're not very technically minded, you can have the app installed for you for free. All you need to do is to contact the app developers and they will arrange installation.
Tshirt & Product Design Studio
Free installation service.
Create templates and let customers edit the designs on your store.
Easy to use.
Can get customized solutions.
Qstomizer
This app is the perfect option when you want to add visual custom product design options to your shop. Customers can use any device to design their products and with the numerous options available, imagination is the only limit with this product. The products can have any Google font on them, or you can use any TTF font. Plus you can offer customers your own collection of Clipart for them to insert onto their designs.
Customers have the option to start a design and then save it to come back another time to finish it off. If they're uploading their own images, you can set specific quality of the photos that must be used. This prevents blurry images being used on products that can be linked to bad customer reviews.
When the customer has finished with their editing, they can see a Live Preview of the product and how it will look when printed. The customer's final design will be presented to you in a WEB2PRINT ready file. Therefore, you can literally print the product without the need of further work.
The app is also multi-lingual already. The app can detect the user's language and automatically translates into one of 12 languages.
Qstomizer Highlights:
Set a specific quality of images that are to be used within designs, to ensure quality of final product.
Upload your own Clipart customers can use within designs.
A live preview of the product for customers to check the design.
You're provided with a WEB2PRINT ready file for easy production of final design.
Inkybay ‑ Product Customizer

Inkybay offers your customers a chance to create, visualize and buy their personalized products from your store. The app comes with three specific feature groups: product configuration, product tiered pricing and unlimited options. With the app, you can offer customers to customize a wide range of products from apparel to balloons and socks to awards.
The app works with any printing methods like DTG, Sublimation, Screen Print and more. And the app can integrate perfectly with your current Shopify store.
The app includes a powerful online design tool that allows lots of personalization options. When the customer is editing, they're given real-time visualization of the product. Therefore, they can see what the product will look like and make changes to get every design aspect exactly how they want it in a quicker and more satisfying way. This also helps to reduce abandonment rates as it reduces the customer getting bored or frustrated.
When the customer is finished, you can get a print-ready vector output. This can include PDF, SVG or PNG files. For pricing, you can also set additional pricing as your business requires. For instance, if it is more expensive to print on two sides of an item, then you can set a unique price for that option.
Inkybay ‑ Product Customizer Highlights:
Get a print-ready vector output for any customer orders.
Set unique pricing for all products.
Real-time visualization reduces the number of customers who abandon their product designing.
Integrates perfectly with your Shopify store and there is excellent customer support available if you need it.
Zakeke Product Customizer
Many times when you want to offer customization of products, you get a problem. This is usually when there are too many requests for customization that can't be fulfilled, people send customizations that can't be printed or customers aren't happy with final results. That is why you need to have one of the Shopify product designer apps, like this one.
Once you've installed the app, you can create an inventory of the products that can be customized, make them live on your store and then customers can start customizing the products. You'll never have to send proofs again to customers as they can see their final design in a 3D model of their product. Customers will be able to edit the text, color, size, orientation, rotation and more from the comfort of their own desktop. They'll also be able to upload their own images or select them them artwork that you've made available.
The app can work for any customizable product, including those that are for print-on-demand. Customers can also configure products by adding their own components, changing elements and customizing colors/materials. Perfect for those that sell customizable technology (like photos, computers, tablets, etc.).
Finally, the app works on all devices, including mobiles.
Zakeke Product Customizer Highlights:
Can work on any device, including desktops, mobiles and tablets.
Helps to reduce manual requests and proofwork being completed by you.
Can sell a wide range of customizable products.
Works with any print-on-demand service.
Customify ‑ Product Customizer

This fully-responsive app is great for offering your customers a quick, easy way to add text, images, new fonts and more to any product such as clothing, cell phone cases, mugs, pillows and more. It works across platforms and devices. To help you get started, the app development team will install the app for you, so you can get going within minutes, this is perfect for busy eCommerce bosses or those who have very limited technical skills. And when installed, you will realize that this app is so simple to use, you won't get customers calling you for support on the customizer.
When customers are making the changes to their products, they're given a live preview of the product. Therefore, they can check that the product looks exactly how they would like it to before they click on the order button.
Any images can be added to the products, and if customers have the images stored on their social media profiles, the app can connect to Instagram or Facebook to retrieve the image with ease. Plus the app allows for numerous images to uploaded at one time. Great for those who want to create a collage of their favorite moments on their products.
For those who operate in international markets, the app allows for text to be in any language. Plus, customers can save their options for the product and come back later. This can improve conversion rates and reduce abandonment.
If there are extra costs associated with certain printing or publication, then you can add these rules to your products. And customers can be notified before they're placing the order for the customized product.
Customify ‑ Product Customizer Highlights:
Free installation of the app, great for those with no technical skills or time to complete installation.
Can work on international marketing by allowing text in any language to be added.
Live preview of customized products.
Can add text, images, clip art and more.
ThisNew
This is a complete package when it comes to product design. It allows for Print on Demand dropshipping and allows you to offer customers customized products, without the need to produce them yourself. The app development team will handle everything for you, from the production to the delivery of the order.
This can be a great option as it means that all you need to do is to build a website and market it to your audience. Therefore, there is less work for you to complete. The app is completely free to download, but there are costs associated with the production and delivery of the orders, but these are on an 'as you sell' basis.
ThisNew Highlights:
A dropshipping app that allows customers to customize a wide range of products.
Everything from printing to delivery is sorted for you.
Charges only for what products you order.
Free to download.
Painterest: POD&Drop Shipping

Most of the apps on this list have been about the product being customized or designed by the customers. This app is different. This is about you, as the customer, creating a design for a product and then selling it online through a Print on Demand service. This has been a successful business model for many businesses including YouTube brands and others that want to sell merchandise.
The app allows you to design numerous different products including clothes, bags, shoes, car seats, aprons, doormats and more. And you can design the items for your own personal tastes. Then sell them through your website. When an order is made, Painterest is informed and they print the order and send it to the customer. You don't have to do a thing other than marketing.
The advantage of this setup is that there are no costs other than what you need to deliver the good. There are no setup fees, monthly fees or anything else. Plus the company allows for unlimited options with many products, including choosing any color you want on the products. And the software is simple to use, so even those without any technical skills can use it.
Painterest: POD&Drop Shipping Highlights:
Simple to design your own products and sell them online.
Don't worry about production or delivery.
Can use any colors.
Costs are at a good price point.
InkGo POD Product Personalizer

This is app allows you to add a product customizing tool on your website. When the customer has created their perfect product, which can be previewed in the simple app, they can then order the product from you. You will get a ready to print file that will download in PNG with 300 DPI level quality. The app can also integrate with many dropshipping and Print-on-demand services.
The app can handle a wide range of products including clothing, gifts, paper products, shoes, jewelry, watches and more. On each product, customers can add/edit text with color, size, orientation and more. They can also use their own images to add that special personalization to the product.
The app is fully responsive and will work across devices and browsers.
InkGo POD Product Personalizer Highlights:
Customize a wide range of products.
Integrate with POD services.
Customers can see what their finished product looks like.
Responsive app, will work on any device/browser.
Final Word: Top 10 Shopify Product Designer Apps
If you want to customize your products, then you're going to need to add one of the numerous Shopify product designer apps to your store. Use one of the apps here to give customers more choice and improve the number of orders that come into your store. With increased sales, you can see your business grow. So, which app will you install?
Avi Klein
Vast experience in the online world. SEO expert, Web developer and consultant to several online companies.
Read more...
. Read more about
our approach
to reviewing themes and plugins.