10 Best Shopify Promotion Popup Apps – [2023]
Last modified: November 27, 2023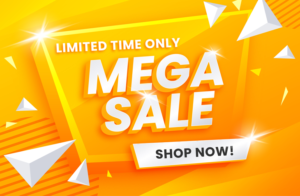 #
Image
Name

Get a Free Custom Shopify Store
1

Messenger Chat+ Abandoned Cart

2

Octane AI Quiz, Messenger, SMS

3

Vitals

4

Sales Rocket

5

WooHoo

6

Exit Intent Popup by OptiMonk

7

Justuno

8

Abandoned Cart Recovery

9

Privy

10

Recom.ai ‑ Upsell & Cross‑sell

Show More
Popups are an excellent tool for promoting sales, deals and specific products on your website. Shopify doesn't have popup functionality within the core software, so you will need to use one of the Shopify promotion popup apps.
What can you Achieve with Shopify Promotion Popup Apps?
Customers want to know that they're getting a good deal when they land on your website. But they're also fairly bad at searching for the best deals on a website. Nearly three out of every four carts will be abandoned because customers lose interest, don't know about special offers or think there are unexpected costs to have. Or, they simply could have been disturbed.
With popups you can actually improve upon that abandoned cart rate by being upfront about costs, delivery and special offers. It can also help improve the average order values of those that are going to go through with their order by using cross-selling and upselling techniques. This can help you make more money from the orders that you're getting, improving business fortunes without significantly increasing costs from the use of other outbound marketing techniques.
Some popup apps can also help you to engage your audience through the use of gamification. Or by collecting customer information when someone intends to exit your website so you can promote to them later using email marketing.
Key Takeaways
1
Shopify Promotion Popup Apps grow email lists, drive traffic, and boost sales with adaptable, brand-aligned designs.
2
Custom popups and banners can target traffic to specific products or promotions, enhancing visibility and sales.
3
Effective use of smart bars and popups can persistently display essential information and engage visitors instantly.
Top Shopify Promotion Popup Apps For You:
Filter between free and paid
Messenger Chat+ Abandoned Cart

Messenger Chat and Abandoned cart enables you to have chat features and recover abandoned carts on your store. There's also the ability to retarget those who've visited your store in the past to bring them back to complete a transaction. In fact, while this app is known for its messenger chat and abandoned cart, it has numerous features that aren't mentioned in the name.
For example, the app includes a gamification option that allows you to use a 'wheel of fortune' game to promote your brand. You can offer prizes to customers in exchange for their email address. There is Facebook remarketing that can be done with just one click, and you can send customers shipping notifications that include tracking information and delivery times to their Facebook chat.
The app also includes popup options that allow you to welcome customers to your website as soon as they land. This can promote certain products/bundles and offers. You can also use this popup as an exit intent app.
Messenger Chat+ Abandoned Cart Highlights:
Remarketing with just a click of a few buttons to help you bring back customers to your store.
Offer better customer service with chat services that are applied through Facebook Messenger.
Use popups to welcome customers or get them back to your store.
Gamification for engagement with your audiences and website visitors.
Octane AI Quiz, Messenger, SMS

This all-in-one platform is designed to help you engage more with your audiences through quizzes, data collection and personalized chat experiences. You can use Facebook Messenger or SMS marketing for better outreach campaigns that will bring customers back to your store. The app is currently used by 1000 brands from GoPro to Proactiv.
When the app is active on your website, you can start to create buyer profiles, detailing what drives their behaviors. You can then personalize all the marketing that certain customers see. Even with this feature, it is important to note that the app is certified for Shopify Plus and compliant with data privacy laws like GDPR and TCPA.
There are a lot of features that you can use on this app. For example, you can create shop quizzes and using them within the shopping process. A brand who used this strategy found that the average order value increased by 75%. No coding is required to use this app.
You can also have popups and other aspects that give this app a real edge when it comes to helping you grow your store. Some popups that you can use include welcome and exit intent popups. Other popups can be designed and customized for your brand and key message.
Octane AI Quiz, Messenger, SMS Highlights:
Uses a powerful AI system that can help you customize marketing campaigns that target specific customer behaviors.
Use quizzes, popups and more to improve website engagement with audiences.
Numerous features allow you to improve the average order value.
Cart recovery system that allows you to recover about 11% of all abandoned carts.
Vitals

Vitals is not just one app, it is more than forty features that help you take your website to the next level. There are lots in this little app, from the popup builder to the gamification options that allow you to build a steady revenue stream. The app is also one that allows you to show recommended products that add social proof and builds trust with your audience.
The app has a 'wheel of fortune' game that allows you to build your mailing list while also rewarding visitors to your site. Other popup options can be used to promote products and offer additional coupons/discounts when the customer subscribes. All new subscribers can automatically be added to your MailChimp website.
The site also has other options that allow you to convert more visitors. For example, there are pricing bundles, countdown timers for FOMO, pre-order and more. You can also improve traffic levels with the number of SEO features that are included with this app.
Vitals Highlights:
Numerous popups that can be utilized to promote your products/services/deals and more.
Connect emails to your MailChimp account.
Improve traffic with SEO features that can help you rank better.
Get access to more than 40 different functions for an improved site for less cost.
Sales Rocket

Sales Rocket is a very similar app to Vitals, but has slightly fewer features but also different options that give it a unique edge. The app has some fantastic popup options that make it perfect for using it to promote products/sales/discounts and more. While also at the same time using the popup to collect emails for long term marketing opportunities.
The app also includes a fantastic 'also bought together' feature that can recommend products to your visitors. These recommendations are based on the purchases made by other customers using data points for indicators as to what the browser might want. Therefore, you can see improvements in the average order value and conversions on your website.
You can also increase urgency and improve conversions with other features of this app series. There is a shipping bar, stock countdown, delivery by and countdown timers included with the app. You can also create lead capture forms and embed these into your popups.
The app also includes a wheel of fortune game. This allows your website to be more engaging and helps to collect leads for future marketing campaigns.
SALES ROCKET Highlights:
There are more than 35 functions with this app, helping you to improve your website.
Create popups that can sell products and collect leads for future marketing events.
Use the power of urgency and FOMO to improve conversions.
Lower cart abandonment on your site through numerous techniques.
WooHoo

Gamification is very important. Customers want to engage with brands and feel happy while shopping. Therefore, you want to promote an experience through games and other means that allow your customers to feel that they're not just looking at a screen, that they're having an experience on your store. This is where gamification can help and where WooHoo excels.
With WooHoo, you can use popups to allow customers to play a range of games that can then be used to promote certain products and reward those participating. Customers can play games like pick a gift, card dance, reel of coupons and more. All users have to share their email address to play the games. Therefore, you will have plenty of opportunities to market to the users in the long term.
Popups can be displayed on your website to show the games. The timing of the display can be done on the behaviors of the customer, and you can set these. You can add a countdown timer to the games for added urgency or just for fun. And the additional bonus of this option allows you to build a vibrant community around your games.
All emails that are collected in the popups can be sent directly to your mailing list on MailChimp.
WooHoo Highlights:
Allow customers to play games on popups that display with certain behaviors on your website.
Reward users on your website with gifts and coupons.
Collect emails and have them synchronized with your mailing lists.
Choose the behaviors that trigger games.
Exit Intent Popup by OptiMonk

Promotion with OptiMonk is easy and the long term benefits of this app are extremely high, which considering it is a free app are amazing. You can grow your email, messenger, and SMS lists with ease by using the popup that is supplied by this app. Numerous behaviors can trigger the display of the popup, this includes exit intent, welcome, adding a product and more.
Within the app you can add your own promotional message. This can direct customers to certain products, deals and more for your site. Or you could engage your audiences with ease through the use of games embedded into the popup. Therefore, gamification is relatively easy for you.
There are more than 200 templates that you can use for the popups, which is excellent for those that don't have the design skills. But if you want to get designing or customizing your popup, the drag and drop editor is easy to use and allows you to make your popup unique for your brand.
Exit Intent Popup by OptiMonk Highlights:
Allow customers to collect rewards for playing games on your website.
More than 200 popup templates that can be used on your Shopify store.
Include games within the designs of your popups. Other changes can be made through the drag and drop tool.
Trigger the popups with numerous behaviors.
Justuno
Justuno is a conversion app that specializes in taking your website to the next level with the use of AI. Numerous features make this app really useful. For example, you can use the app to collect permission for push notifications, and therefore you can communicate with customers when they're using their phones or desktop browsers.
In addition, you can use exit intent popups to promote special offers to your visitors, allowing you to recover abandoned carts with ease. There are other popups that can be displayed too, with more than 100 behaviors that can be used as triggers for these popups.
The app also allows you to create highly engaging contests on your website. This can be very provocative for audiences and allows you to build a strong, engaged and profitable marketing list. The app is easy to install and requires no coding knowledge or expertise.
Justuno Highlights:
Build mailing lists with contests on your website.
There are more than 100 behaviors you can use to trigger popups.
Exit intent popups help to capture the details of customers before they've left your store and recover abandoned carts.
Improve subscribers to push notifications to get more exposure for your content.
Abandoned Cart Recovery

What's one of the most important aspects of your website? Keeping customers coming back to buy from your store. This can be through customer retention, but it can also be through abandoned cart recovery, and this app does this perfectly. It gives you access to some prebuilt and optimized email templates that allow you to recover carts with ease. These templates have been tested and proven to work with other brands. You can also customize the templates for your brand's specific needs and colors/language.
There is a three email workflow, which is the perfect amount for cart recovery, and it allows you to increase conversions without selling too much. You can also add a discount to the emails that can be automatically applied to the cart when the customer clicks on a link that is only available within the email.
To help the app function, there is a great exit-intent popup that can collect emails. Therefore, you don't have to miss out on potential sales. And if they don't complete one purchase, you can use their emails in other campaigns in the future.
Abandoned Cart Recovery Highlights:
Uses three emails to recover carts that have been abandoned.
You can include a discount code in an email to encourage recovery.
Use an exit intent popup to collect emails.
Email templates have been tried and tested for success.
Privy

Privy is one of the most trusted apps on Shopify. It takes just a few seconds to set up an account with Privy and get your first few campaigns going. The app adds lots of great features to your website that can help you build a strong mailing list and market to those customers.
For example, there is an excellent exit-intent popup builder that can help you promote your brand and products when a customer intends to leave your website. If they like what they see, they might be tempted to stay. Otherwise, they might add in their email address for future promotional content from you.
There are also popups that you can use to promote products. Like you can use the upsell popups to get customers to buy more in one transaction. Popups can be triggered by numerous events and behaviors. This can include what page the user is on, the value of the cart, the device they're using and more. You can also customize all campaigns to make them more personalized and unique to your brand.
Privy Highlights:
Split test email campaigns and popups to see what is offering you the best returns for your money.
Lots of customer behaviors that allow you to display popups.
No need for any developer interaction, it is easy to install and use.
Exit intent options allow you to recover carts with ease.
Recom.ai ‑ Upsell & Cross‑sell
Recom.ai is about recommending the best products to your customers through numerous communication channels. These methods allow you to improve customer retention, order values and revenues for your business.
The app can use sliders that can be placed anywhere on your website and can be displayed on any page through a popup. Popups can be triggered by browsers on your site through different actions like the landing on a certain page, products being added to the cart and more.
Therefore, this app allows you to build a strong, automated marketing plan that can help you build a profitable store. You can upsell, cross-sell and sell recommended products with ease. All you need to do is to setup the rules and allow the app to do the rest.
Recom.ai ‑ Upsell & Cross‑sell Highlights:
Uses the behaviors of past customers and orders to select the best products for promotion.
Display recommendations to your customers in popups, or sliders.
Increase the average order value on your website.
Create your own rules for better targeting of the products that are to be promoted.
Engaging Customer with Shopify Promotion Popup Apps
Subscriber Base Expansion
Popups, banners, and smart bars are effective tools for expanding your subscriber base.
They can be seamlessly integrated into your Shopify store, prompting visitors for their contact information, thus, growing your email list.
Targeted Campaigns for Increased Traffic
Customized campaigns using popups can redirect visitors to specific parts of your store. This targeted approach helps in highlighting certain products or promotions, thereby boosting visibility and sales.
Improved Communication with Smart Announcements
Smart announcements integrated into your store's design can enhance communication with customers. These tools blend with your store's aesthetics while effectively conveying important messages or offers.
Marketing Strategies for Shopify Popup Apps
Customizable Popups for Brand Consistency
The ability to customize popups, banners, and smart bars to match your brand identity is crucial.
This includes control over color schemes, fonts, and layouts, ensuring a cohesive and visually appealing customer experience.
Effective Use of Smart Bars and Popups
Smart bars can be used to persistently display essential information, like ongoing promotions or updates, without disrupting the browsing experience.
Popups can be utilized for instant engagement, like capturing leads or announcing new offers.
Strategies for Coupon Sharing and Traffic Driving
Sharing exclusive coupons and directing traffic to special links through popups can significantly boost sales.
These strategies engage visitors with irresistible offers and targeted calls to action, enhancing the overall marketing effectiveness.
Conclusion: 10 Best Shopify Promotion Popup Apps
When it comes to promoting your store, you should be using popups. There are numerous Shopify promotion popup apps can help you do this, use one of the ten above to help you and see your store earn more revenue. Which app will you use?
FAQs
How can I measure the effectiveness of my Shopify promotion popups?

Track metrics like popup views, click-through rates, and conversion rates. Use these insights to refine your popup strategy.

How do Shopify promotion popups integrate with email marketing?

Popups can collect email addresses for newsletters. This builds your email list and enhances your email marketing campaigns.

How do I ensure my Shopify popups don't annoy customers?

Time popups wisely and make them easy to close. It's best to set a delay or trigger them based on user behavior, like scrolling or intending to exit. Offer value in your popups to enhance the user experience.
Avi Klein
Vast experience in the online world. Shopify Expert, SEO expert, Web developer and consultant to several online companies. Read more about
our approach
to reviewing themes and apps.