10 Best Shopify Retargeting Apps – [2023]
Last modified: September 25, 2023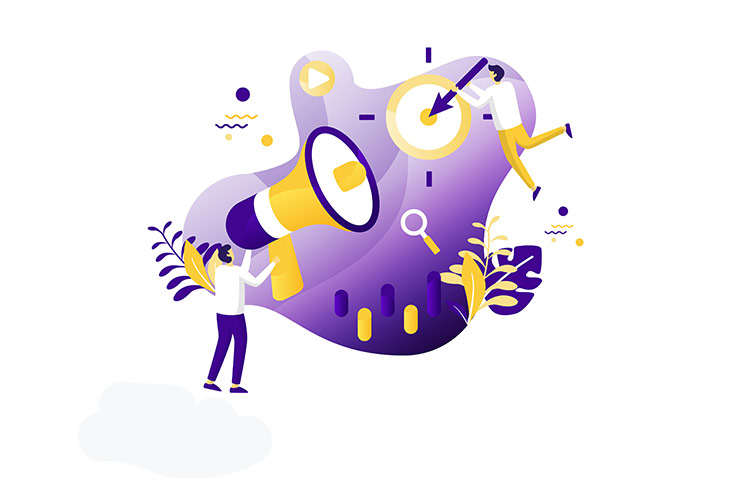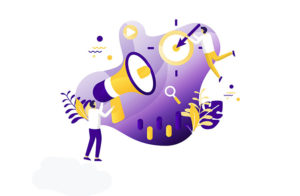 #
Image
Name

Get a Free Custom Shopify Store
1

Messenger Chat+ Abandoned Cart

2

Vitals

3

Dynamic Retargeting Ads

4

Retargeting for Google Ads

5

Carts Guru Automated Marketing

6

Ako Retargeting Facebook Ads

7

Facebook ads | 6x ROAS & sales

8

ROI Hunter Google/Facebook Ads

9

Facebook Ads & Instagram Ads

10

Recom.ai ‑ Upsell & Cross‑sell

Show More
Sometimes customers will come to your site, look around, and then disappear. This could be because they're not ready to buy, have been disturbed or there is something on your website that has discouraged them from completing a purchase. That doesn't mean that they won't buy from you in the future. You can retarget them using Shopify retargeting apps and then possibly get them back.
What do Shopify Retargeting Apps do?
There are two ways to get a customer to complete a transaction. The first is by using Shopify abandoned cart apps. These are apps that send an SMS, email, or browser notification reminding the customer they've left items in their cart. They're very useful and can turn up to 20% of abandoned carts into sales.
However, they don't allow customers to be encouraged back if they've not visited the cart or entered an email address. This is where Shopify retargeting apps can help. These install a cookie or pixel that is used to identify customers who have been on a specific page/products/collections. Then when the customer visits a site with Google Advertising Network or a social media site where you have a compatible pixel/cookie, they're given an advert to bring them back.
You create the advert and you can pay per impression (the number of times the advert is seen) or the number of clicks. Either way, you're increasing the number of people who are returning to your store.
Retargeting is very effective and it can really grow your brand. It can also be very cost-effective.
Key Takeaways
1
Retargeting is a proven method to re-engage potential customers and boost sales.
2
Shopify retargeting apps use cookies or pixels to identify and re-engage past visitors.
3
Choosing a retargeting app with essential features and integrations is crucial for Shopify's success.
Best Shopify Retargeting Apps-Here's Our List:
Filter between free and paid
Messenger Chat+ Abandoned Cart

This app isn't just about remarketing, it is about abandoned carts and live chats with your audience that help you to convert more of your website visitors. This app has a host of features that are impressive and can really help you take your sales to the next level.
One example of the features available is the retargeting. This is done through Facebook where just one click allows you to remarket to those on Facebook who've visited your store. You can also use Facebook to send shipping notifications that includes tracking information. When you have more information, you can also send over the delivery times.
The app also includes gamification options. For instance, you can have a wheel of fortune where the customer enters in an email address and they spin to win. The prizes can be set by you and you can entice customers to leave you their email address that can be used within email marketing campaigns.
The app also includes numerous popup options. You can welcome customers to your store, promote specific products/bundles and offers. You can also have an exit intent popup.
Messenger Chat+ Abandoned Cart Highlights:
Remarketing with just a click of a few buttons to help you bring back customers to your store when they visit their Facebook page.
Use chat services, applied through Facebook Messenger, for better customer service.
Use popups to welcome customers, offering them deals or collect email on exit intent.
Engage audiences with wheel of fortune gamification options.
Vitals

Vitals is not just one app, it is more than forty features that help you take your website to the next level. For remarketing, this app includes Facebook pixel. This is a small pixel that sits on your website. When it is triggered, by being loaded, it tells Facebook and then next time they visit their social media account, they're shown your advert. A great way to build branding.
There is also the popup builder to help retain customers and visitors. This includes a popup for the gamification options, like wheel of fortune. You can also collect email addresses that you can add to your MailChimp account for future email marketing campaigns.
The app is also one that allows you to show recommended products that add social proof and builds trust with your audience. You can also add trust badges and other social proof items to help you prove your authenticity.
The multipurpose app is great at maximizing website conversions. For example, there are pricing bundles, countdown timers for FOMO, pre-order functionality and more. And if you want to rank higher on Google, that isn't a problem either, there are options to improve your SEO.
Vitals Highlights:
There are more than 40 different functions that can be added to your website.
Collect emails and then add them to your MailChimp account.
Improve traffic with SEO features that can help you rank higher on Google and other search engines.
There are more than 40 different functions that can be added to your website.
Dynamic Retargeting Ads

Dynamic Retargeting Ads is a great app that allows you to reconnect with customers who've been to your website once. Research has shown that it can sometimes take between five and seven interactions before someone decides to buy. Therefore, one visit is often not enough. Also, 70% of those coming to your website are unlikely to visit again unless you bring them back through a campaign.
This app connects with Google DoubleClick AdExchange and OpenX to access a significantly high number of websites across the world where it can display adverts for your brand. All it takes is for you to install the app and set up the adverts and the rules concerning their display. Once this is done, everything is then automatic.
The app developers have a lot of experience and the large audience allows you to be confident that there is little chance your adverts won't be seen. Therefore, you can get more customers coming back to your store and more sales.
Dynamic Retargeting Ads Highlights:
Adds all the cookies and pixels you need to your website.
Contains a connection to one of the largest networks of advertising space on the internet.
Set the rules and bring customers back.
Easy to use and install.
Retargeting for Google Ads

Google is one of the biggest websites in the world. It has more traffic and is connected to lots of other websites through advertising networks. It also owns its own advertising arm, Google Ads (or Adwords). This app taps into that potential, allowing you to display ads to visitors who've been to your website and then entice them back to your store.
This app takes the pain out of the process, which is notoriously difficult, to bring back customers to your website. Instead of you having to edit all the theme files on your Shopify page, the app does this for you. Therefore, you're eliminating potential errors that often happen when it comes to the Google remarketing tag insertion on a website.
And there are lots of different ways you can target those who've visited your website. You can create numerous campaigns targeting different audiences too. For instance, you can create campaigns for previous customers, those who visited product pages, those who added products to a cart and those who didn't visit a product page at all.
Therefore, you can increase the number of people who are going to return to your site with ease.
Retargeting for Google Ads Highlights:
Create dynamic retargeting and remarketing tags for your website and inserts them correctly into your website.
Connect your store to one of the largest remarketing networks across the world.
Easy to use and setup.
Create campaigns that can be differentiated for various audiences.
Carts Guru Automated Marketing

This app is for multi-channel cart retargeting campaigns. It uses SMS, email and Facebook messenger to retarget both previous and potential customers of your store. Therefore, its main feature is to build on existing customers while also extending the lifetime value of them.
Most of the work is done automatically for you. And if you have more than one store, you can connect them all to one Carts Guru account at no additional cost and manage them all in one place. Therefore, this app can help multi-store owners to save money and time.
There is support available from the developers in English, French, Spanish, Portuguese and Italian. And if you don't need support, you can be up and running within five minutes. Some of the campaigns that you can run with this app include abandoned cart, customer win-back, post-purchase, promotional campaigns, previous visitor and more.
Each of these can be displayed across numerous channels and on phones/emails. Therefore, you will have a significant brand reach. And if a customer doesn't respond or open your message on one brand, you can try and send it automatically through another channel.
Carts Guru Automated Marketing Highlights:
Run several campaigns over multiple channels to help you grow your business.
If a customer doesn't respond one way, try another communications channel.
Multi-lingual support is available.
Takes just a few minutes to integrate with your store and start winning back visitors.
Ako Retargeting Facebook Ads
Ako Retargeting works great on Facebook to accelerate your business with new retargeting practices that help you retain the traffic that has already visited your website. It is easy to use. No need to have developer skills, installation is ease.
The campaigns that you have can be great at building traffic back to your store that can help you earn more revenue through increased sales. There are several ad formats that you can use within campaigns, for instance, carousel, collection, video and more.
You can also optimize conversions with hyper-targeted campaigns. For instance, you can segment visitors into different groups and display different ads to each segment. You can also test your adverts using A/B testing. In the long term, this can maximize your ROI for any campaign.
The app is also useful at bringing back those who've visited your cart, but not completed purchase yet. The app can also be used to create a Facebook product catalog, synchronizing your Facebook shop with your Shopify store.
Ako Retargeting Facebook Ads Highlights:
Test adverts through A/B testing.
Create a Facebook storefront that can be used as another sales channel.
Retarget those who've abandoned a cart on your page or visited a single blog post.
Lots of features to help you maximize returns on your store.
Facebook ads | 6x ROAS & sales

This app allows you to run fully automated adverts on Facebook and Instagram, targeting those that have already visited your store with ease. You don't need to invest too much time into making the adverts work well for you, the developers have done a lot of work for you and will offer their best practice learning tips to your adverts to make them more compelling and improving the ROI of any campaigns that you run. A team of experts also keep an eye on adverts and help you run them for maximum efficiency.
You can run personalized retargeting with this app. This includes adverts for those who've abandoned a cart and those who've spent some time on particular products. For the latter option, you could use this app to entice them back by offering them an upgrade of their choice. This could be for a different price or the same one as before.
This app can also be used to bring in new customers to your website. The app connects with new audiences and advertises your brand to them.
Facebook ads | 6x ROAS & sales Highlights:
Bring in new customers by reaching new audiences on Facebook and Instagram.
Run personalized retargeting for those customers who've abandoned a cart on your website.
Offer upgrades, new addons or upsell to customers through social media.
A team of experts keep an eye on your adverts to tweak them where necessary for maximum efficiency.
ROI Hunter Google/Facebook Ads

Advertise to potential customers on this app through Google and Facebook. This app allows you to retarget any visitors that have been to your website and expressed even a mild interest in what you have to offer. You can also utilize Facebook's interest and demographic-based targeting system to find high-quality potential customers who've never heard of your brand and market to them as well.
You can host numerous campaigns, running simultaneously. This helps you bring in more traffic and allows you to personalize the adverts, making them more relevant to the audience than a generic advert that is sent to everyone.
The app is really easy to use and it allows you to start displaying adverts within moments. You'll also find that results will be good. You should start to see an increase in returning traffic and new sales within days or weeks.
ROI Hunter Google/Facebook Ads Highlights:
Uses Facebook Pixel and Google remarketing tags to bring back customers to your website.
Create numerous adverts to make them more relevant to the audience through specific display rules.
Bring back customers who've abandoned a cart.
Helps you to improve the ROI of your adverts.
Facebook Ads & Instagram Ads

This app allows you to grow your Facebook and Instagram traffic through targeted adverts that can showcase your products with ease. This app uses a wide-ranging set of tools and rules to help you bring back past visitors to your website and targeting new, potential customers with a powerful set of features that are perfect for numerous brands.
The app allows for personalized and dynamic retargeting campaigns that can help you reconnect with audiences who've visited you before. You can also take advantage of the machine learning to delivery self-optimizing campaigns that can help improve click through rates.
With a performance-focused attitude. This app can really help you advertise across social media channels. These adverts can be personalized, right down to what products or pages the customer has looked at. Therefore, customers are more likely to click through and complete a purchase.
Facebook Ads & Instagram Ads Highlights:
Advertise on two of the largest social media accounts: Facebook and Instagram.
Retarget those who've visited your website before or abandoned a cart.
Self-optimizing software to improve ROI.
Meet potential customers on Facebook and Instagram.
Recom.ai ‑ Upsell & Cross‑sell
Recom.ai is one of the top apps that can help you retain, cross sell and upsell. With the app you're sure to see an improvement with customer retention, order values and revenues. All the work is done through multiple channels, so you're extending the reach of your brand.
The app shows recommended products within sliders. These can be located anywhere on your website and be displayed on pages and through popups as well. Popups can be triggered by different behaviors on your site. For instance, you can trigger a popup through landing on a specific page, products being added to the cart or something else.
While this doesn't advertise through traditional remarketing methods, it can be used in that way. You can create a popup that only displays if the customer has previously bought/seen a product. You can offer a new product or the same one again. This retargeting can make it easier for the customer to repeat purchase items.
Recom.ai ‑ Upsell & Cross‑sell Highlights:
Uses the behaviors of past visitors to your website to determine the best product recommendations.
Can set your own rules, so can be used as a way to promote to new customers or remarket to old customers.
Set what pages each popup can be displayed on.
A great app that is easy to use and will help you build your business.
Advanced Retargeting Strategies
Understanding Your Audience
Retargeting is not just about showing ads to everyone who visits your site. It's about understanding your audience's behavior and segmenting them accordingly. For instance, a visitor who abandoned a cart might need a different approach compared to someone who just browsed a product page. By segmenting your audience based on their actions, you can create more personalized and effective retargeting campaigns.
Multi-Platform Retargeting
While many businesses focus on retargeting on a single platform, such as Facebook, it's essential to understand that your audience is scattered across various platforms. By leveraging multi-platform retargeting, you can ensure that your brand remains top-of-mind for potential customers, regardless of where they spend their time online.
Frequency Capping
One of the common mistakes in retargeting is bombarding users with ads, leading to ad fatigue. It's crucial to set a limit on how often a particular user sees your ad. This not only ensures that your audience doesn't get annoyed but also optimizes your ad spend.
Choosing the Right Retargeting App for Shopify
Features to Look For
When selecting a retargeting app for Shopify, ensure it offers features like audience segmentation, dynamic ad creation, and comprehensive analytics. These features allow for more personalized campaigns and better tracking of results.
Integration and Compatibility
The best retargeting apps seamlessly integrate with Shopify, ensuring a smooth user experience. They should also be compatible with major ad platforms like Facebook, Google, and Instagram, allowing for broader reach.
Cost-Effectiveness and ROI
While there are several free and paid retargeting apps available, it's essential to choose one that offers the best return on investment. Look for apps that have transparent pricing and positive reviews from other Shopify store owners.
Conclusion: Top 10 Shopify Retargeting Apps
When it comes to retargeting, you will need one of the top-performing Shopify retargeting apps. There are numerous options available, including the ones that are listed above. Some will only market on certain websites, so be sure that you want to be on that site advertising. So which app will you install?
FAQs
Why is retargeting crucial for Shopify stores?

Retargeting plays a pivotal role in eCommerce, especially for Shopify stores. When visitors browse your store and leave without making a purchase, retargeting helps re-engage them by displaying relevant ads based on their browsing behavior. This strategy not only increases the chances of converting these visitors into customers but also maximizes the ROI on advertising spend. Given that a significant portion of online shoppers don't make a purchase on their first visit, retargeting becomes an indispensable tool for Shopify store owners.

What factors should I consider when choosing a retargeting app for my Shopify store?

When selecting a retargeting app for your Shopify store, consider factors such as ease of integration, user-friendliness, customization options, and pricing. It's also essential to look for apps that offer detailed analytics and reporting features, as this will help you measure the effectiveness of your campaigns. Reading reviews and seeking recommendations from other Shopify store owners can also provide insights into the app's performance and customer support quality.

How do retargeting apps integrate with Shopify?

Most retargeting apps seamlessly integrate with Shopify through easy-to-install plugins or extensions. Once installed, these apps can access necessary data from your store, such as product listings, visitor behavior, and cart abandonment rates. This data allows the apps to create personalized retargeting campaigns. Additionally, many of these apps offer dashboard features within the Shopify admin panel, making it convenient for store owners to monitor and adjust their retargeting campaigns.
Avi Klein
Vast experience in the online world. SEO expert, Web developer and consultant to several online companies.
Read more...
. Read more about
our approach
to reviewing themes and plugins.