10 Best Shopify Push Notification Apps
Last modified: October 10, 2023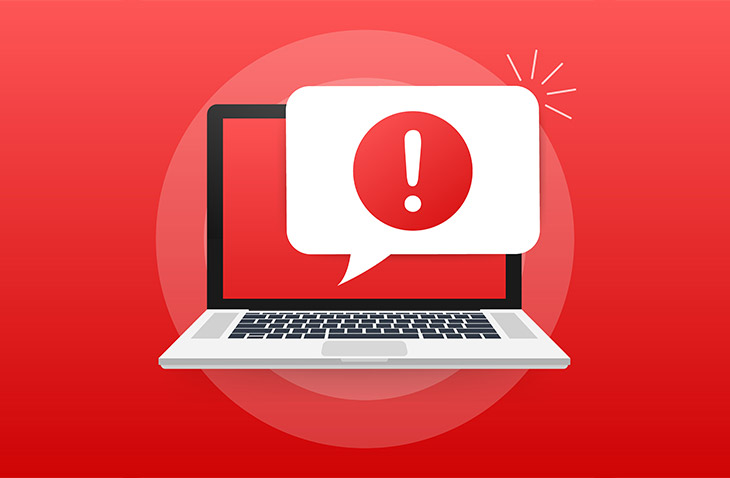 #
Image
Name

Get a Free Custom Shopify Store
1

Justuno

2

Consistent Cart

3

Smart Push Marketing ‑ WebPush

4

Abandoned Cart Recovery Email

5

Mobile App Builder ‑ Vajro

6

PushOwl Web Push Notifications

7

iZooto Web Push Notifications

8

Customer Service Messenger Bot

9

Better Web Push Notifications

10

Abandoned Cart Notifications

Show More
Push notifications are becoming a significant part of marketing. They are the little messages sent by you that are displayed at the top of the browser or on a mobile phone. Push notifications are a permissible form of marketing, similar to email marketing, but are harder for the consumer to ignore. To get this marketing avenue on your website, you will need one of the Shopify push notification apps.
What Do Shopify Push Notification Apps Do?
Push notification apps allow you to collect permission from visitors to your website to inform them of the latest information. This content can then be sent to specific people who have opted-in. The information that can be sent will vary depending on your brand.
The most obvious information to send is when a product is back in stock. However, you can also send information about the latest sales, brand news, blog articles, or even recover abandoned carts. Within the push notification will be a call-to-action that will take them to the appropriate page.

Key Takeaways
1
Push notifications can significantly boost engagement and sales by re-engaging passive users and providing timely updates.
2
Choosing the right app involves considering features, ease of use, customization options, and the ability to segment notifications for targeted engagement.
3
These apps collect permission to send timely information, including restocks, sales, and brand news.
Top 10  Shopify Push Notification Apps
Justuno

This conversion app is a great option for those that want to utilize AI and build a business. There are lots of elements to this app which include popups, lead capture forms and push notifications. These will drive visitors to your store and subscribe them to your email marketing lists that can help you build revenues.
The app then allows you to build strong campaigns to help you cross sell, upsell and even use exit intent offers. This should help you increase the lifetime value of your customers. One of the best options that this app has is the push notifications. And this can push notifications to either the user's phone or their desktop browser.
As a result, you should see an increase in the traffic levels of your site. This should lead to higher level of sales. And, because you're using push notifications, you know that the people have been to your store before which means that they are more likely to convert.
In addition, you can improve the rank of your site on Google as the number of returning customers can make a small difference to your ranking.
Justuno Highlights:
Create contests on your site to build a large mailing list.
Use more than 100 behaviors to target potential customers, to ensure you're delivering relevant marketing messages to customers.
Increase urgency with countdown timers and low-stock limits.
Push notifications can be sent to keep customers continuously returning to your store.
Consistent Cart

Consistent Cart is an app that has many features, so many that it can feel like this is actually ten apps rolled into one. Its base set of features are around email marketing, however it also has Facebook messenger, push notifications and other elements that can be a key to your continued success.
The app allows you to send personalized messages to customers, like Happy Birthday messages. You can include personalized coupons with these messages to help bring customers back to your store and get them to buy again.
In addition, you can reclaim abandoned carts through the use of clever campaigns aimed at building trust and reminding the customer of their cart.
To add social proof to your website, there is an element in this app that allows a popup to display that tells the visitor how much of a product has been sold recently. This adds an element of FOMO as well and creates urgency. This can help to improve conversions and store revenues.
Consistent Cart Highlights:
Includes Facebook Messenger functionality to help you market on the popular social media channel.
Carts can be synced across browsers and devices, all the customer needs to do is to log in to their Store account.
Smart Auto Shop prevents cart abandonment emails being sent if the consumer comes back on their own accord to complete the purchase later.
Use push notifications to drive traffic on your store.
Smart Push Marketing ‑ WebPush

This app allows you to recover abandoned carts with a simple, effective push notification. This free app has a lot of great features but one of the best things about this app is that it doesn't just allow for abandoned carts which have had details entered to be recovered, but also those who haven't entered in an email address or telephone number. This is because it can all be based on the browser/device the visitor is using.
The app works across multiple devices, including laptops, mobiles and tablets. And works on all major internet browsers. What this app does that makes a real difference is that it makes the push notification visible at the best time according to the time zone and shopping habits of your online user.
You can set several behaviors, even to send out notifications to match the time when the user subscribed to your store. Using this strategy makes your push notification campaigns more successful.
And you can improve the conversions further by segmenting your audience into different groups. For instance you can have a price sensitive group, frequent visitor group, win-back group, etc.. And then you can create custom campaigns to target specific groups. And you can offer each group personalized discount codes.
Smart Push Marketing ‑ WebPush Highlights:
Send campaigns to those who haven't even entered in an email address at the checkout.
A free app that can be used on a site of any size.
Segment audiences to get custom campaigns that are more relevant.
Build personalized campaigns with unique discount codes for your audience.
Abandoned Cart Recovery Email
This app is one of the simplest and most reliable ways to recover an abandoned cart and improve revenues. It uses two methods (email marketing and push notifications) to target audiences and bring them back. The app also has an interesting: spin-a-sale wheel that can add engagement to your website and offer discounts to 'winners'.
The app has intelligent tracking, where it can track abandoned carts on your store to convert them into sales. In the dashboard, you can see the full list of carts abandoned and what products they included. You can also force customers to provide an email address before they add any product to their cart.
All push notifications used by the app are automatically sent. You don't need to enter any information, just ensure that you've customized the message. And with a persistent cart, users can even recover their cart regardless of the browser or device, so if they switch, their cart remains.
When using the email series, you can customize the messages and set up a drip series. You can set your own times for a delay. The recommended levels suggest that you should send three emails. The first one sent an hour after the cart has been abandoned and ends five days later. However, you have complete control over the schedule you want.
Abandoned Cart Recovery Email Highlights:
Push notifications to get you to bring back customers to your store and complete transactions.
Set up drip email marketing campaigns to recover abandoned carts.
Allows for users to swap devices.
Customize emails to match your branding.
Mobile App Builder ‑ Vajro

This mobile app builder is trusted by numerous brands and can help you take your store to the next level. The intuitive builder allows you to create a mobile app for your store within minutes. And with more than 20 themes and a theme builder, you can create a way for shoppers to use your store on their mobiles.
The app also allows you to create an unlimited number of push notifications to help bring customers back to your app. With your push notifications you can use animated images and videos to make them standout and be more engaging than what your competitors might be using.
You can also help reclaim abandoned carts with push notifications. You can also build engagement with inactive users and welcome new users with a unique campaign.
If you're a worldwide brand, then you can limit the campaigns to specific locations in order to make campaigns more relevant. And if you sell in numerous territories, you can use the native language of the user on the mobile app.
Mobile App Builder ‑ Vajro Highlights:
Lots of great marketing features to help you sell your products.
See all the analytics of your store's performance.
Easy-to-use builder that helps you build a website within minutes.
Send an unlimited number of push notifications to app users.
PushOwl Web Push Notifications
PushOwl is one of the top Shopify push notifications apps. It is built for scale and allows you to send numerous push notifications to your customers to bring them back to your store. Some of the campaigns you can send include abandoned cart campaigns. The campaigns can contain up to three push notifications sent to the customer. This is the average number that is needed for most customers to come back.
Notifications can also be sent for flash sales, price drops, back in stock alerts and shipping information.
The app is very strong and can be customized to suit your business' needs. Google Analytics can be integrated for you to track clicks and conversions, so you can see the success of your notifications. In addition, you can get free migration support if you've got subscribers on another system.
PushOwl Web Push Notifications Highlights:
One of the top used Shopify push notification apps.
Can send out several campaigns.
Can be integrated with Google Analytics.
Free migration if you already have subscribers.
iZooto Web Push Notifications

Use web push notifications to bring visitors back to your store and convert them. With no coding knowledge needed, this app makes it very easy to get push notifications on your store. This app has automated notification templates that you can use, which are really useful and speed up the use of the app and are proven to be effective on retail sites.
All the push notifications can be timed perfectly for when the customers are going to be back surfing the internet. In addition, the push notifications can be customized for the visitor.
Some of the campaigns you can send, include abandoned carts, welcome, back in stock alerts, price drop alerts, sales announcements and reward loyalty.
iZooto Web Push Notifications Highlights:
Send several campaigns to your customers.
Sends over 1.5 billion notifications every month.
Automation allows you to concentrate on other business aspects.
Easy to install and use.
Customer Service Messenger Bot
SallyBot is a great tool used by many stores across both Shopify and Shopify Plus. It offers a lot of intuitive automation to help convert customers new to your brand. It also helps with customer retention through excellent customer service.
SallyBot has many great features and its main feature is the chat app. This can offer customers personalized coupons that can entice them back to spend more on your store. It can also suggest products to customers. This can be done through the apps clever AI-powered chat bot.
When there is an item that is out of stock, the SallyBot can take the customers' information. Then, when the item is back in stock, it can send a push notification to them.
The app can be integrated with numerous apps/services like shipping. Therefore, the SallyBot can give other information such as order status, delivery tracking and more.
The app is super easy to use and allows you to install and configure with the need to know coding or anything else.
Customer Service Messenger Bot Highlights:
One-click installation available, and no coding needed.
Adjust the chat bot to better represent your brand.
Can automatically request reviews after orders have been completed.
Can use push marketing within the marketing mix to send new information to customers.
Better Web Push Notifications
This app offers you a full package of tools that can help you build a strong web presence online. One of the best features is the mobile and web push notifications. You can recover abandoned carts with auto-push notifications that directly remind customers about their carts. You can also send up to two notifications to customers when they've just viewed a product to bring them back to have another look.
You can take care of your current customers with loyalty schemes and the push notifications can help you increase subscriptions with discounts for those who do subscribe. You can then also target specific groups of users based on behaviors and past transactions with you.
To help customers, you can keep them informed about products that are back in stock, price drops, cross-sales and any free shipping deals that you currently have. Plus you can tell customers about the latest store-wide sales that you're offering.
Better Web Push Notifications Highlights:
A full package of offers to help you build a strong marketing campaign to bring customers to your store.
Use loyalty schemes on your store to retain customers.
Increase subscriptions and reward those who sign up to a mailing list with reviews.
Cross sell and upsell with notifications.
Abandoned Cart Notifications

Browser notifications, another name for push notifications that are just for the desktop, are a great way to bring back customers who have abandoned carts. Using this app you can utilize this powerful marketing opportunity and bring customers back.
The best thing about browser notifications is that you don't need to collect personal information, like email or phone numbers. And it reduces the work for you because it is all automated.
The app is perfect for a store with a small or large catalog. All you need to do is to install the app, which doesn't need to have a developer or any knowledge of coding. Then you just have to edit notification text to suit your brand and start recovering carts. According to the developers it takes less than two minutes for the app to start working.
Abandoned Cart Notifications Highlights:
A free app that allows you to send push notifications to users who have abandoned carts.
Takes less than two minutes to install and setup.
No need to hire a developer or know any code.
Customize the text of the push notification.
Key Features of Shopify Push Notification Apps
Automated Notifications
In our extensive experience with digital marketing and development, automated notifications have proven to be a cornerstone feature.
These notifications are triggered by specific events, such as cart abandonment or product restocks, ensuring timely engagement without manual intervention.
Customization Capabilities
Customization is a feature we've always prioritized. The ability to tailor notifications in terms of content, design, and timing enhances their relevance and effectiveness.
Look for apps that offer extensive customization options to align with your brand and audience preferences.
Analytics and Reporting
Data-driven decisions are at the heart of successful e-commerce strategies.
Apps that provide detailed analytics and reporting tools offer insights into notification performance, subscriber behavior, and engagement trends, empowering store owners to optimize their strategies.
Things to Consider When Choosing Shopify Push Notification Apps
Integration Ease
From our years of experience, we know that seamless integration is crucial. Consider how easily the app integrates with your Shopify store.
It should offer a hassle-free setup process, requiring minimal technical knowledge to ensure a smooth and efficient implementation.
Subscriber Segmentation
Segmentation capabilities are essential for targeted engagement. Evaluate the app's ability to segment subscribers based on various criteria like behavior, location, and preferences.
This feature ensures that notifications are tailored, enhancing their relevance and effectiveness.
Cost and Value
Balancing cost and value is something we've always been attentive to. Assess the pricing structure of the app against the features and benefits it offers.
Ensure it provides value for money and aligns with your budget while meeting your notification and engagement needs.
Choosing the Right Shopify Push Notification App
Key Considerations
When selecting a Shopify push notification app, it's essential to consider your specific needs and objectives. We've been in the digital marketing and development space for years, and we understand that each business has unique requirements.
Consider the app's features, ease of use, and pricing. Reading user reviews and taking advantage of free trials can offer insights into the app's performance and suitability for your store.
Top Picks from Our Experts
We've evaluated various apps and identified some that stand out in terms of functionality, user-friendliness, and value for money.
These apps offer features like intuitive push notification builders, detailed campaign reports, and automated pushes for different scenarios, ensuring you're well-equipped to engage your audience effectively.
Abandoned Cart Recovery
One common feature we appreciate, and have utilized ourselves, is abandoned cart recovery. Various apps specialize in this area, sending customized notifications that remind customers of their abandoned carts.
This feature is straightforward, easy to use, and can be a game-changer in boosting conversion rates.
Multi-Channel Engagement
Some apps go beyond push notifications, offering multi-channel engagement options.
We've experienced the benefits of integrating push notifications with SMS and email marketing, creating a cohesive and comprehensive engagement strategy that covers all bases.
Conclusion: 10 Best Shopify Push Notification Apps
If you want to increase sales on your Shopify store, there are few better opportunities than with push notifications. Using one of the many Shopify push notifications apps will make this easy and will result in higher revenues and more profit for your brand. So, which app will you use on your store?
FAQs
What are the ethical considerations in using push notifications?

Push notification ethics: Prioritize user privacy, obtain permission, and create valuable, non-intrusive messages for a positive experience.

Is there a limit to the number of notifications I can send monthly?

The limit on the number of notifications you can send monthly depends on the specific Shopify push notification app and the plan you are subscribed to. Some apps offer unlimited notifications, while others may have restrictions based on the pricing tier.

Can I integrate push notification apps with other marketing tools I am using?

Yes, many Shopify push notification apps offer integration features with other marketing tools and platforms. Ensure to check the specific app's integration capabilities to confirm compatibility with your existing marketing tools.
Avi Klein
Vast experience in the online world. Shopify Expert, SEO expert, Web developer and consultant to several online companies. Read more about
our approach
to reviewing themes and apps.