10 Best Conversion Apps for Shopify – [2023]
Last modified: May 3, 2023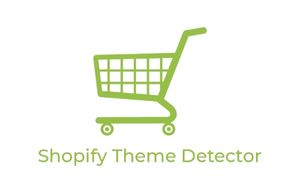 #
Image
Name

Get a Free Custom Shopify Store
1

Vitals

2

Sales Rocket

3

Because: Increase Conversions

4

Cooee ‑ Convert more with AI

5

Preloader

6

ModeMagic - Store Conversions

7

Booster: Page Speed Optimizer

8

Sales Notification | Sales Pop

9

Hextom: Free Shipping Bar

10

Ultimate Sales Boost

Show More
When you have regular visitors to your store you're going to want to make sure that you convert as many visitors to your store as possible. The average conversion rate to a store is thought to be between 2-5% so if you can increase your conversion rate it really will help your business to thrive.
There are lots of ways to increase conversions from having a fast-loading website to making sure that customers can stay engaged by joining your mailing list. You can also give great deals like BOGO or spend so much for free shipping which are all great ways to increase conversions.
In this article, we explore the ten best conversion apps for Shopify that you can consider using for your Shopify eCommerce store. They offer various functions, which one will you choose to use for your store?
What are you Looking for in the Best Conversion Apps for Shopify?
There are lots of aspects that are important for increasing conversions on your Shopify store. The first aspect you need to consider is the basic function of your website. You want it to be fast. If your website takes longer than three seconds to load you will start losing customers and have a high bounce rate. Getting visitors to stick around on your website is one of the most important aspects of increasing conversions. Your website should also be easy to use with a good menu.
You can then increase conversions by adding trust factors. This can include reviews and badges. You can also link to your social media. Getting visitors to your website to sign up for your mailing list can also help keep customers in contact with your brand. You can include gamification like a spin the wheel to encourage website visitors to sign up for youtube brands.
You can provide lots of enticements to encourage conversions too. This includes recently-bought notifications, BOGO offers, or shipping bars. You can include pop-ups with your messages at various locations across your site.
So what are the best conversion apps for Shopify?
Vitals

This is a great app for conversions on your website. Numerous functions can help you improve your conversion numbers, in fact, they're are more than forty functions included with this app. You can grow your mailing list with gamification to keep visitors to your store to stay in contact then you can entice them to convert with offers etc.
You can also increase conversions with retargeting techniques using Facebook pixel and there is also Facebook chat integration included. This app will also help you to have a fast website which will help keep your bounce rate low. You can also include trust badges and other features to act as trust factors.
Vitals Highlights:
Includes more than forty functions.
Lots of conversion techniques including
Growing your mailing list with ease.
Conversions can also be increased through retargeting.
Sales Rocket

With this app, you can increase conversions with a range of features included. You can collect email addresses, add gamification to your store with a wheel of fortune and add exit intent popups to encourage visitors to your store to convert.
Other features that can increase sales include countdown timers, stock counters, and 'bought together' notifications. These features can add FOMO (fear of missing out) and a sense of urgency to the shopping experience. There are more than 35 features included with this app.
SALES ROCKET Highlights:
One of the best multi-feature apps.
Collect more email addresses.
Add exit-intent popups and other features to increase sales.
Add a sense of urgency to improve conversions.
Because: Increase Conversions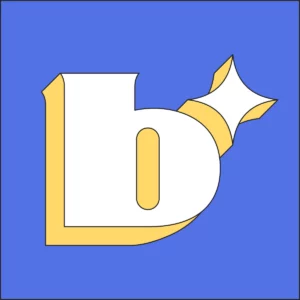 This app offers simple ways to increase conversions on your website on a variety of pages including cart pages and product pages etc. You don't need to know any coding or have any developer experience to use this app. You can also use A/B testing to get the best out of your campaigns. You can add banners and text to get the right information about products to your customers. You can offer promotions and shipping information and messages which act as a nudge to purchase.
There are built-in templates to use and you can customize fonts and colors etc. to match your brand.
Because: Increase Conversions Highlights:
Convert more site visitors to a variety of pages.
Add new high-converting content.
Use A/B testing on your campaigns.
Add banners and dynamic messages
Cooee ‑ Convert more with AI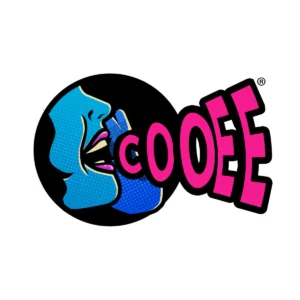 This app uses pop ups to encourage conversions for both new and repeat visitors to your website. It uses personalized AI recommendations to show the right product images and playbooks to encourage conversions. With this app, you can turn visitors to your website into converting customers.
Cooee ‑ Convert more with AI Highlights
Increase conversions of visitors.
Use personalization for returning customers.
Engages all web visitors using personalized AI creativeness.
Show the right product images and playbooks.
Preloader

This app plays an animation while visitors to your website have to wait for any aspect of your website to load. This should help you reduce your bounce rate. The customers won't notice a delay in the page loading and will be less likely to leave your website. This app is easy to use and works as soon as it's installed. You can use your images or animation and upload this in any format. These animations can look sleek and natural.
Preloader Highlights
Play an animation on your website to entertain a waiting visitor.
Reduce website abandonment.
Works as soon as you've installed it.
Load images in any format, including svg, gif, jpg, png, and mp4.
ModeMagic - Store Conversions
You can convert more of your website traffic using this app with only a few automations. It can help with running sales that are for clearance and flash sales. This is a multipurpose app that will help you sell more to existing customers. You can also increase social proof by showcasing bestsellers.
You can also keep track of conversion rates and optimize them. You can then keep making small changes to enhance your conversions. You can also offer real-time offers, promotions, and discounts. There is also the ability to have live synchronization of stock.
ModeMagic ‑ Store Conversions Highlights
Convert more of your traffic with a few automations.
Track conversion rates to optimize them.
A multi-purpose app to help you sell more.
Add social proof by showcasing the latest best sellers.
Booster: Page Speed Optimizer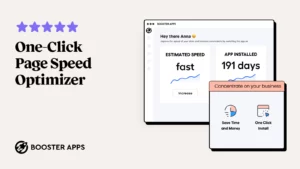 One of the biggest issues that affect conversions is the speed of your website. If it takes any longer than three seconds for your website to load then your visitor might leave and go elsewhere. So you should try to improve your website loading times in one click.
This app is simple to use and won't change any coding. You can simply switch the app off with one click as well. With this simple app, you can improve your website loading time.
Booster: Page Speed Optimizer Highlights:
Improve the loading time of your website.
A simple click app.
Quick, efficient, and effective app.
Will help you rank better on Google and other search engines.
Sales Notification | Sales Pop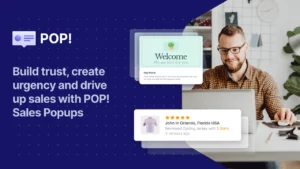 You can use the app to add a fear of missing out, or FOMO to your website. It notifies when other customers have bought an item as a popup. You can even include the name and location of the person that has purchased it. You can also display the number of visitors to your store and can also build trust with visitors to your store. This app is also fully customizable so you can make sure it blends in seamlessly with your brand and you can include social proof with ease.
Sales Notification | Sales Pop Highlights:
Add a FOMO element to your website.
Build trust with your audience.
Display a notification when a sale has been made.
Display the number of recent visitors.
Hextom: Free Shipping Bar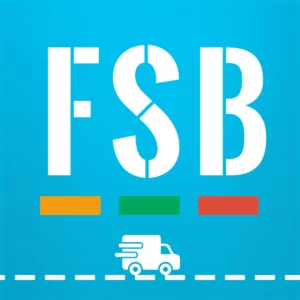 A free shipping bar is a great way to include gamification and encourage conversions on your website. Visitors to your website are much more eager to convert when there is free shipping available. This app shows you how much you need to spend to get free shipping by using a customizable free shipping bar. This app is easy to use, can be used for any currency, or country, and works well on any device.
Ultimate Free Shipping Bar Highlights:
Free shipping bars to improve conversions.
Displays the amount left to qualify for the free shipping.
Customize the free shipping bar.
Works across devices and internet browsers.
Ultimate Sales Boost

This app can help you increase conversions by creating urgency. You can include messages across your website on various pages. Some of the elements you can include are countdown timers, and BOGO offers. You can also add sales stickers to products to entice customers. You can customize the features to match your branding and entice customers to make a purchase.
Ultimate Sales Boost Highlights:
Increase the urgency of your website.
Include countdown timers, get-it-by timers, upsell messages, etc.
Add BOGO deals on your website.
Add sales stickers to your product images.
Final Word: The 10 Best Conversion Apps For Shopify
In the article, we've showcased the ten best conversion apps for Shopify. They help you increase revenue by increasing the number of visitors to your website that makes a purchase on your store. Which app or apps will you choose? Let us know in the comments.
Avi Klein
Vast experience in the online world. Shopify Expert, SEO expert, Web developer and consultant to several online companies. Read more about
our approach
to reviewing themes and apps.