10 Best Conversion Apps for Shopify – [2023]
Last modified: May 3, 2023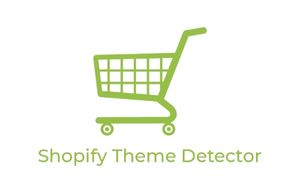 When you have regular visitors to your store you're going to want to make sure that you convert as many visitors to your store as possible. The average conversion rate to a store is thought to be between 2-5% so if you can increase your conversion rate it really will help your business to thrive.
There are lots of ways to increase conversions from having a fast-loading website to making sure that customers can stay engaged by joining your mailing list. You can also give great deals like BOGO or spend so much for free shipping which are all great ways to increase conversions.
In this article, we explore the ten best conversion apps for Shopify that you can consider using for your Shopify eCommerce store. They offer various functions, which one will you choose to use for your store?
What are you Looking for in the Best Conversion Apps for Shopify?
There are lots of aspects that are important for increasing conversions on your Shopify store. The first aspect you need to consider is the basic function of your website. You want it to be fast. If your website takes longer than three seconds to load you will start losing customers and have a high bounce rate. Getting visitors to stick around on your website is one of the most important aspects of increasing conversions. Your website should also be easy to use with a good menu.
You can then increase conversions by adding trust factors. This can include reviews and badges. You can also link to your social media. Getting visitors to your website to sign up for your mailing list can also help keep customers in contact with your brand. You can include gamification like a spin the wheel to encourage website visitors to sign up for youtube brands.
You can provide lots of enticements to encourage conversions too. This includes recently-bought notifications, BOGO offers, or shipping bars. You can include pop-ups with your messages at various locations across your site.
So what are the best conversion apps for Shopify?
Avi Klein
Vast experience in the online world. SEO expert, Web developer and consultant to several online companies.
Read more...
. Read more about
our approach
to reviewing themes and plugins.