Top 10 Shopify Quote Apps – [2023]
Last modified: April 23, 2023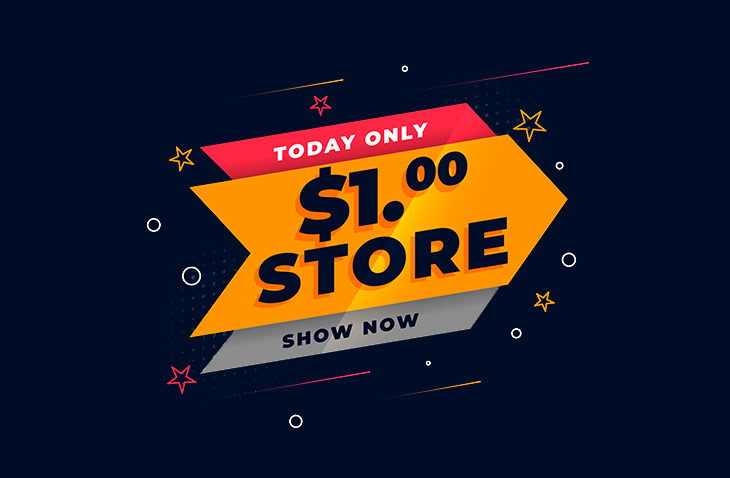 Not all products/services have a set price. Or you might have products that require more information before you can quote a shipping price for the customer. In these cases, you should look at getting one of the Shopify quote apps for your store.
What can Shopify Quote Apps help with?
When it comes to the products on your store, you generally want to make a profit. For some custom goods, or where there is significant manual work to complete the project, you might need to charge one customer different to another. This is where you might want to consider a quoting system.
Shopify quote apps allow you to take information from a customer and then develop your quote for presentation. From there you can sometimes take payment through your Shopify store or you can take payment another way (cash, card over the phone, Shopify Payment terminal).
Shopify quote apps allow you to customize and personalize your offerings to customers, so you can convert more enquires into customers. So what are the best Shopify quote apps? Here is a list of our favorite ten.
Filter between free and paid
Request A Quote
This app is the perfect solution if you want to give quotes to your potential customers. It adds a button to product pages, email templates and more that allows customers to negotiate for a price that is perfect for them and you. What you need to do is to tell customers to send in their details or bids for the work.
The app is also good for telling customers to request a price for a specific product. If you sell just one item of a particular product, you can get customers to make bids on a product and then choose the right amount for you. Or you can collect interest for a service/product and then send customers their quotes. They can complete the purchase through the website if the quote is accepted.
There is no need to have any specific technical skills for this app. It's really easy to install and configure. Therefore, it is perfect for those new to Shopify and creating a website.
Request A Quote Highlights:
Customers can make a quote request or bid on products on your store.
You can reject bids and stop certain products from having bids made against them.
No developer skills required to install the app and configure.
Can be used on multi-vendor marketplace websites as well.
Request A Quote & Hide Prices

This app will allow you to hide the price of your products, and this then requires the customers to enquire about the price and you provide a quote. The customer can also make their own price and you can accept, reject or negotiate with the customer. You'll get the customer's details whenever there is an enquiry into your products. This will include their contact details and the products.
The app also allows you to hide other elements on the website. For instance, you can hide the 'add-to-cart' button, quick view, wishlist and more.
If the price is agreed, then the details are made into an order. The customer can then pay for the goods and you can ship them to the customer (or arrange collection). The app is really good as it also allows for auctions on your website, allowing to raise more funds for specialist items.
The app has Google's re-Captcha system. This prevents your inbox being flooded with nonsense from spammers and bots trying to sell you stuff. If you operate across the world, the app can be made multilingual. Therefore, you can grow your business to serve customers across the world.
Request A Quote & Hide Prices Highlights
Hide common but specific website elements on product pages to encourage customers to require a quote.
Manage all quotes within a single dashboard, easy management.
Connect directly with the buyers to agree, reject or negotiate prices for products/services.
Once a price has been agreed, the quote is turned into an order.
Globo Request a Quote

Globo is a multifunctional app that allows you to quote customers for certain products but also for customers to make bids on your products. This app also allows you to set up auctions where customers can bid against each other for specialist items or niche products that are hard to find. Once you have the bids in, you can choose the highest.
When a price is accepted by both parties, it is easy to turn that quote/bid into an order. The customer can then be sent to the checkout page where they can complete their payment details and finish the transaction.
To prevent a customer from accidentally buying a product at the wrong price while browsing your store, you can hide the add-to-cart button from the screen. This is a great way to improve engagement too.
Globo Request A Quote Highlights:
Allows you to accept requests for quotes for products/services on your website.
Turn accepted quotes into orders with ease.
Design quote and acceptance emails with a drag and drop builder for better branding.
Customer completes the transaction themselves at the checkout.
Price Beater
Price Beater is an app that doesn't do quotes as a general option, but it is included in this list because it offers something that is similar. Essentially price beater is a way for customers to tell you that they want to buy from you, but your price is higher than it is on competitor websites. Therefore, they would like to see if you can beat it.
When a request is made, you have the opportunity to offer the customers a new price (like a quote). The customer can then accept or reject the new price. Therefore, it has some features that make it like one of the other Shopify quote apps but is slightly different.
What this app does offer is a new way to retain customers or meet new ones. You can also make a guarantee that you won't be beaten on price or that you will try and match other prices if a customer finds it cheaper elsewhere.
This app allows you to style the output of the app as well. You can edit the HTML and CSS of the app to create a more enticing style that integrates better with your current store.
Price Beater Highlights:
Ensure that you have the best prices on the internet for your products.
Allow customers to request a quote from you.
You can create quotes, reject or accept bids in the backend of the app.
Easy to customize the app using HTML and CSS.
Order Printer Pro
This app is about getting your quotes to your customers. It allows you to quickly and effortlessly create invoices, quotes, packing slips and more for your customer's orders. You can print all the documents yourself or send delivery PDFs automatically to your customers. The app also allows you to export documents to PDF in bulk, great for record keeping.
If you want the customer to download their own documents, you can set up email templates and website pages that allows a customer to login and download their own copies. This can save your customers time and paper, which is more environmentally friendly.
The app is really simple to use and it takes just moments to set up and configure. Once it is done, a lot of the functions on the app are automatically completed. You don't need to do too much else.
For quotes, these are draft orders that can be really good for your website. Once a quote is accepted, you can turn that draft order into a live order. You can then take payment.
If you work with an international audience, you can also translate the app.
Order Printer Pro Highlights:
This app is optimized for Shopify POS and mobile, allowing you to take documents anywhere and accept payments on the move.
Create draft orders from quotes and make them live when quotes are accepted.
Export documents with ease and in bulk.
Easy setup and configuration, no need to have a developer on your team.
Request a Quote & Hide Prices

This app allows you to add a 'Get A Quote' button and your phone number to specific product pages. You can also hide prices and the 'Add To Cart' button. With the 'Request A Quote' button, you can add a custom contact form to your product pages that allow the customers to give more details about them and their requirements. This helps you to make the best quote and not set a price that is too low or too high.
The app allows for customers to send files for consideration within the quotes and they can send requests 24-hours a day, without a problem.
The app is really easy to use. There are no configuration problems and even those with limited technical understanding should be able to use the app.
Request a Quote & Hide Prices Highlights:
Allows customers to contact you so that you can provide them with a quote.
Can collect lots of relevant information from customers.
Easy to install and configure.
Can collect requests for your business 24 hours a day.
Request a Quote

This app comes with a free installation service, allowing you to set up your quoting system without any technical glitches. Those that aren't tech-savvy but would still like this app. After installation, this app allows your visitors/customers to add products to a wishlist, then they can submit the list for a quote from you for the price for the list.
This gives you the chance to give special rates for the customer when they have a lot of products they're looking for or bulk purchasing. It also allows for the customer to bargain for the products they have.
This can lead to more sales and better customer satisfaction on your store.
When a customer requests a quote from your store, they can also send their name, email and add an optional short message. Therefore, you can get more information from the customer and allow for two-way communications. This is a great way to grow your business and get more sales through social engagement.
Request a Quote Highlights:
Customers can add items to a special wishlist and then request a quote for the product bundle.
You can respond and offer your best price.
Customer sends a name, email and short message.
Free installation available.
Quick Quote

Quick Quote is a great way to get customers to request quotes directly from your store. Customers can request the quotes from several areas, including on the product page and from Shopify cart. Once the request has been made, you can then go into your Shopify admin page and then create a customizable and editable quote. Sending that back starts negotiations between you and your customer.
You can also create a PDF for the quote, so the customer can't change it. However, if the customer would like to have a different price, then you can edit the PDF to negotiate with the buyer.
The app has several features that make it perfect for your website. For instance, it allows for two-way communications of all products. It also allows you to offer one-off custom pricing for any product within your store. You will also receive notifications for new quote requests and any comments made on quotes.
You can also limit what products can have quotes made against them.
Quick Quote Highlights:
Create quotes for customers and then negotiate with them.
Have special one-off custom pricing for certain customers on your website.
Receive notifications whenever a new quote request is made or comments are made.
Can create a PDF for the quote, to make it look very professional.
Invoice Falcon

Invoice Falcon is trusted by more than 4000 stores across the world. It allows you to create, print and send invoices and quotes to anyone across the world. You can send out up to 50 invoices a month for free, allowing those who are just starting out to have a cheap, low-investment way to get started.
From the app you can create, edit and send invoices with ease. All of this can be done without a single order being created on Shopify. In addition, you can change the quotes later on so they can have additional, special pricing that you've negotiated with the potential buyer.
All invoices can have a custom design that allows you to have your own branding to them. This includes colors, logos and a set of messages for your customer. The app also allows you to collect payments from the quotes via Stripe.
Invoice Falcon Highlights:
Send quotes out in bulk to save time.
Collect payments via Stripe without the need of the customer to visit your store.
Payment reminders can be sent to customers if they've accepted your quotes.
Brand your quotes with unique colors and logos.
Qteedy
Qteedy allows you to create and send quotes to customers when they request for one. The customer can create an order, without heading to the checkout, and then you can review it, process it and you can send a PDF quote to the customer for their view. The whole process is really simple, transparent and allows for great communication between you and the customer.
If the customer doesn't like the price, and you're willing to make a change, then you can edit the PDF invoice and update the customer. The app can also turn the PDF quote into a live order on your Shopify store, allowing you to process the order as if it were any other order on Shopify. You can fulfill it through normal channels too.
The app allows you to change the style and look of the app. This means you can make the app seamlessly fit into your store's design and your own branding. This improves trust and can help you get a better conversion rate on your website.
For quotes that aren't accepted, the quote is never turned into an order, not even a draft order.
Qteedy Highlights:
Customer adds products into the cart and then asks you to quote a price for the items.
Negotiations can be applied to the quote with an editable quote available.
Fulfill through the normal channels, when a quote is accepted, it is turned into a normal order.
Can change the design of the app's appearance to make it seamlessly fit into your brand and website design.
Final Word: Top 10 Shopify Quote Apps
When you want to offer your customers special pricing or you sell specialized products, you might want to offer quotes to customers. To do this you will need one of the top Shopify quote apps. Above is a list of the top ten of these apps. Each offers you unique features, so which app will you choose to install on your Shopify website?
Avi Klein
Vast experience in the online world. SEO expert, Web developer and consultant to several online companies.
Read more...
. Read more about
our approach
to reviewing themes and plugins.