The 10 Best Shopify Recurring Payment Apps – [2023]
Last modified: March 19, 2023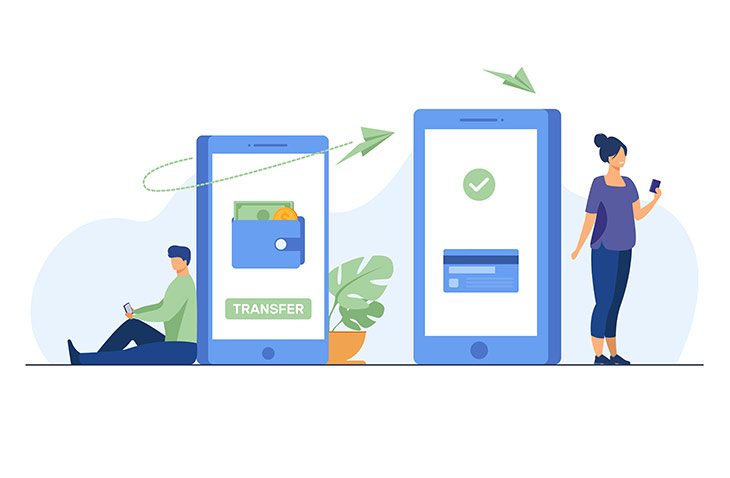 #
Image
Name

Get a Free Custom Shopify Store
1

Seal Subscriptions

2

Bold Subscriptions

3

PayWhirl Recurring Payments

4

Recurring Order & Subscription

5

TORO Recurring & Subscription

6

AAA Membership + Subscription

7

Elevar Subscription Analytics

8

Installment Recurring Payments

9

Parcelamento ‑ Installments

10

Bold Memberships

Show More
One of the best business models that you can use for Shopify is one where there are recurring payments (Shopify recurring billing). This allows you to maintain higher profits without having to search for new customers all the time as you're relying on customer retention. However, for this, you'll need to have one of the best Shopify recurring payment apps in order to accept recurring payments.
What Kind of Businesses Need Shopify Recurring Payment Apps?
Many businesses could use Shopify recurring billing apps. The most obvious choice are those that offer a subscription service. There are lots of versions of this from those that offer a service as a subscription app to those that offer products on a regular basis. The apps will allow you to create regular payment products, set the payment interval and then connect your products to the checkout.
Some recurring payment apps don't always take the payment for you automatically. In these cases, the Shopify recurring payment apps send a reminder email to the customer telling them that they need to pay their next installment. This can be very good as it prevents you from having to deal with customers who have forgotten but wanted to cancel their subscription (using a subscription app).
With the app in place, you can expect better revenues and profits from your business. You can plan more for the resources you need, and you can expect lower customer churn. Therefore, it is easier to grow your business than with other business models.
If you do decide to cancel one of these Shopify apps, then you will lose the functionality.
So, what are the best Recurring billing Shopify apps? Here is a list of the 10 best options on the Shopify app store.
Filter between free and paid
Seal Subscriptions
If you want to set up a subscription business on your Shopify store, this is one of the best options. It allows you to collect recurring payments that allow you to improve your recurring revenue and profit without a problem. Configuration of the app has never been easier. All you need to do is install the app, create the first subscription and then market it. The app will add the subscription widget to the 'Add to Cart' button on any product page.
When the customer clicks on the button, they will automatically set up regular reminders to make the next payment. This automatic email reminder on a specific date will direct them to a checkout page where they can make the next payment automatically. This allows the customers the freedom to pay the amount whenever they want. And they'll still be using the Shopify checkout process that utilizes lots of different payment methods.
To help with conversions, you can offer customers a discount on the initial order. And you can allow subscriptions to be mixed in the cart or have the customer make multiple subscription orders that have different intervals.
Seal Subscriptions Highlights:
Customers receive email reminders when it is time for them to make a payment for a subscription.
Customers can cancel the subscriptions within the email.
Your customers don't need to register with your website.
You can offer customers discounts when they first take out a subscription with your business.
Bold Subscriptions

This app allows you to create the perfect subscriptions for your products on Shopify. They can be as simple or as complex as you would like. This allows you to grow your business with ease and keep retention of customers high. With more customer loyalty, you can expect lower customer churn and better profitability as selling to existing customers is always going to be cheaper than selling to new customers.
In addition, you can expect higher average order values, even if you're giving customers a discount for subscribing to your boxes.
The robust API and webhooks with the app are excellent for developers and those new to the website designing aspect to build a subscription website with ease. You can create your own rules for subscriptions and setup subscription products that showcase your brand perfectly. There are also unique onboarding processes that you can make that accompany the branded customer portal. This can be used by the customers to manage their subscriptions. Customers can edit, swap products, change payment information and adjust delivery dates with ease.
There are numerous possibilities with Bold Subscriptions. You can offer customers discounts for subscribing which can be made on every entry. The app is also good at improving customer retention and conversions. Customers and you can set different intervals. For instance, you can have subscriptions that are made on a per week basis, per month basis or annually.
You can also allow customers to buy one-off items in the same cart as those that are subscriptions. The app also has retention software that can help engage those that want to leave, offering them incentives to stay subscribed to your business.
Bold Subscriptions Highlights:
Automatic payments are taken for subscriptions.
Customers can purchase subscriptions at the same time as one-off purchases.
Easy to use and configure.
Can help retain customers with excellent software.
PayWhirl Recurring Payments
PayWhirl is a free app that offers you all the tools that you to sell subscriptions to your customers. It is also a good option if you're looking to set up a payment play for them to pay off a large order in smaller installments. You're able to create, manage and sell subscriptions with ease through the app that takes advantage of the native Shopify checkout. Once the customers has set up a subscription, they can log in to their user account on your store to manage numerous aspects of the subscription and their details.
The customer can also use any major credit or debit cards for the transactions. These are saved to your website for security. You can create subscriptions on a weekly, monthly or annual basis with ease and these payments are taken automatically. Therefore, the process is automatic and you can rest assured that the process is earning you money and you can spend more time growing your business and serving customers.
The app works with any theme. It will also integrate perfectly with the theme so there are no confusing aspects as it will appear seamless. There is also complete control over the language output and can be used by mobile users.
PayWhirl Recurring Payments Highlights:
Customers can buy products on a subscription deal.
Setup payments that take place every week, month or year.
Automatic payments, so the customer doesn't need to do anything.
Lots of customization options that make your subscriptions look attractive to customers.
Recurring Order & Subscription

Establish weekly or monthly subscriptions with this app. The app offers to make regular payments for regular services/products easy and user friendly. Therefore, you can reduce the number of sales that you need to make and the customer churn rate. You'll be more profitable and have a bigger business in no time at all.
On the product page, customers can see a subscription option that will appear next to the 'add to cart' button. This can specify which products can be subscribed too and what the conditions are of the subscription (i.e. frequency of payments).
The app is perfect for numerous subscriptions, including recurring donations, magazine/software subscriptions, coffee subscriptions and more. The app doesn't charge any fees for recurring payments and sends the customer an invoice when they need to make the next payment.
Recurring Order & Subscription Highlights:
Customers are provided with a recurring bill that is simple to pay for.
There are no fees for taking payments.
You can establish weekly or monthly subscriptions with customers.
No need for the customer to log into your store and they can use any payment method they would like to.
Recurring billing
Accept recurring payments
TORO Recurring & Subscription

This app is a perfect solution for those looking to add a subscription feature to a website. The app allows your customers to subscribe to products/services on a recurring basis whether that is every day, week, month or another custom time that you wish to set. You can then provide the fixed subscription service with ease whether this is car rental or a magazine subscription.
Customers are also able to buy their products on a one-off basis. But you can encourage more loyalty by offering customers a discount if they wish to take up a subscription with your business. You can apply whatever discount you would like and say how it is applied to the products on your website.
You can use numerous rules for setting up your subscriptions. These can be set against one product in your catalog or an entire group of products.
The app doesn't require your customers to log in or register for an account. This makes it more convenient for the customer. And with the report aspects of the app, you can see what products are doing well and which aren't on your website.
TORO Recurring & Subscription Highlights:
This is the perfect app for offering products/services on a recurring basis.
Can have subscription intervals from every day upwards.
Can check the history of your customers to see what they've previously purchased.
Easy to use and will work with any Shopify theme and device the user might be on.
AAA Membership + Subscription

There are more than 1000 Shopify and Shopify Plus brands that make use of AAA membership for their subscription services. Therefore, it is one of the most trusted Shopify recurring payment apps available. You can create numerous membership plans that allow you to take one-time or regular payments from customers. You can also create free subscriptions with this place.
There is a beautiful custom form builder that has a drag and drop interface that allows you to create elements to collect customer information for processing. This can be used to offer better service to your customers and ensure that you delight your customers with ease.
From the information that you're given, you can always approve or reject membership requests. From non-members, you can hide pages, blogs, button or collections. Therefore, you can create a real membership website on your site. And you can offer customers better products. You're also able to hide certain pages from members (like full price catalogs) that reduce the number of mistakes that can happen.
The app is really simple to use and takes care of all the membership transactions for a transaction fee or course. Therefore, you can concentrate on building your business while Stripe and PayPal take care of the payments for you. And you can also collect information from those that don't complete the signing up process to a membership plan and follow up with them later to see if you can convert them, just like an abandoned cart.
AAA Membership + Subscription Highlights:
If you're not technically minded, you can use the free installation and setup service.
You can build forms and registrations for your membership plans using an easy-to-use drag and drop builder.
Is used by more than 1000 brands across Shopify and Shopify Plus.
Elevar Subscription Analytics
This app doesn't do any part subscription business as you might know it. For instance, it doesn't take any payments for you. However, it does allow you to refine your subscription business to make it more profitable by knowing what customers want and knowing what they don't want. The app using analytics to give you data analysis and insight curation with forecasting to show you where you need to focus your efforts on.
This is much better than you can expect from some of the free offerings like Google Analytics. You have more control over the data management, allowing you to have more powerful insights and a better chance for you to have the right data for the best decisions. Therefore, you can grow and build your subscription business much better. It should be noted that Google Analytics doesn't support recurring payments.
Elevar is simple to use and has the potential help you understand the many complexities that come with a recurring payment business. It has been tested with numerous other subscription apps and it comes with help should you need it. However, it only takes a minute to connect, it is that simple and easy to setup.
Elevar Subscription Analytics Highlights:
Install and start using within one minute.
Synchronize your store's data with that on Google Analytics, looking at recurring payments.
Have more accurate data for decision making in your business.
Overcomes problems that Google Analytics has.
Installment Recurring Payments
This option is mainly used as a buy now and pay later offering for your customers. This is to help increase conversions and get your customers to spread the cost of custom or high price deals over a longer period. This app is perfect at offering payments to customers over a longer period so they can pay orders off in a more manageable way.
It can also be used for short-term subscriptions. Like those when you would like customers to buy a year's worth of magazines or software usage and they would like to pay for it monthly. When the term is up, the customer would have to signup again, but many businesses do work on this method.
The installation of the app is easy. You can set up the installment rules for specific products, groups of products, collections or the entire catalog. And there are flexible installment plans that can be setup. For instance, customers can pay more and be finished quickly or pay less per month for a more regular payment.
Installment Recurring Payments Highlights:
Use the app to create short-term membership or subscription plans.
Used for 'buy now, pay back' later services.
Flexi payback plans for the customers.
Makes the purchases more affordable for customers, providing you with better conversion rates.
Parcelamento ‑ Installments

This app is similar to the previous entry. It allows you to display what customers could pay for a product or service over a longer period. It, therefore, allows more customers to buy high-ticket items over a longer period, improving your sales. It can also be used for short-term subscriptions like magazines and software subscriptions.
You can select the minimal installment amount, the number of installments you would like to have and if you're taking any interest (sometimes applicable). You can also use multiple phrase options to your site for easier. The app is easy to use, but you can have help if you need it for installation.
Parcelamento ‑ Instalments Highlights:
State the number of payments that need to be taken.
Identify the payment amount for the installments.
Easy setup.
Support available.
Bold Memberships

This app allows you to easily add a membership program, with recurring payments, to your Shopify store. You can give or take away access to just about anything with this app, allowing you to build the membership program you would like with ease. For instance, you can showcase different blogs, content, pages, services, and more with this app to members and non-members.
Many different types of stores have used this app for their website, including those offering fitness classes, DIY classes, piano lessons and more. This app also doesn't necessarily mean you have to charge customers, you can just tag them as a member and give them access that they need for their level.
The app allows you to offer custom pricing for members as well, allowing you to create loyalty around your brand.
Bold Memberships Highlights:
Take regular payments from your customers.
Can charge members lower prices for products they want.
Use for services and other content that can be hidden from non-members.
Can help you build loyalty with your brand with tier and loyalty points.
Final Word: The 10 Best Shopify Recurring Payment Apps
When it comes to Shopify recurring payment apps there are plenty of options and it depends on your needs which are the best for you. Above are ten great options that allow you to build the site that you need to effectively build your website's brand. Which app will you install?
Read more about Shopify Tax Apps
Avi Klein
Vast experience in the online world. SEO expert, Web developer and consultant to several online companies.
Read more...
. Read more about
our approach
to reviewing themes and plugins.