The 10 Best Shopify Redirect Apps – [2023]
Last modified: May 26, 2023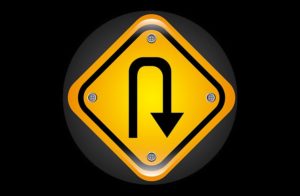 #
Image
Name

Get a Free Custom Shopify Store
1

Broken Link 404/301 Redirect

2

EasyLockdown ‑ Page Locks

3

DropiSkip ‑ Skip Cart

4

B2B Login Access Management

5

COD Order Verification

6

Countdown Timer by POWr

7

GeoIP Country Redirect/Blocker

8

GeoIP Country Redirect

9

IP Blocker & Country Redirect

10

Geolocation Redirect

Show More
The experience of a user on your website is only as good as their worst moment. If you have a customer who accesses your website and then finds that there's an error or that the page is not for them, they will be most upset. This can be easily rectified however through the use of one of the best Shopify redirect apps.
What can you do with Shopify Redirect Apps?
There are actually numerous uses for Shopify redirect apps that make them a valuable asset to any business. The first, and most obvious use, is that they can be used to redirect customers from places on a website where they're not supposed to be. For instance, if you have a retail and wholesale business plan, you don't want retail customers seeing the wholesale area of the business. Using one of the apps, you can redirect them to the proper place.
Likewise, you can redirect customers who have found 404 or broken link errors on a website. This can be important because it can affect your website's SEO. The lower you rank on Google and other search engines, the fewer hits you will get on your website. A good 404 strategy can improve ranking and therefore revenue on your site.
Another use of Shopify redirect apps is to restrict access to those who shouldn't be on your website. For instance, if you sell only to those in the US, why have people from Europe visiting your website? It will lower your performance and make it harder to make sensible business decisions. Therefore, why not redirect away from your website? You can also protect your store from hackers.
For whatever reason you have to redirect customers, here are 10 of the best Shopify redirect apps for your website.
Filter between free and paid
Broken Link 404/301 Redirect
Error pages, whether they are 404 or 301 redirects are a pain to deal with. Not only can they harm your business' ranking on search engines they can lose you traffic. There are lots of reasons why broken links happen. It could be a typo on another website or the visitor might have entered the URL incorrectly.
Whatever the reason, you need to make sure there are limited 404 broken links on your website. This app can help detect any 404 pages on your website and give you a notification that one has been found. This can be done on a daily or weekly basis. You will get notifications both via email or through the app's dashboard which is quick and easy. You can also import/export data from the app to help fix broken links.
The app also has a function that allows you to fix errors in bulk. There is also a live suggestion tool that can help you redirect traffic to the right page.
Broken Link 404/301 Redirect Highlights:
Detects new broken links that are on your website.
Sends notifications to your email and on the dashboard.
A tool for suggesting possible redirects for the error on your website.
Improves traffic retention and revenues.
EasyLockdown ‑ Page Locks

This is a simple, powerful tool that allows you to operate an access management system on your website. There is no need to know anything technical to get it to work. You can lock collections, products, pages and blogs from users on your website. You can do this for all customers or just a group of customers based on the tag that they're given. There is no need to know any coding to achieve this.
You can also lock down your entire site with a click of a button. Or you lock down just a specific section, like the wholesale website area. The level of detail of the locking can also be very detailed. For instance, you can prevent customers from seeing prices with flexible rules that allow only certain groups to respond.
All locked areas can be hidden from the users of your website. This prevents them from becoming frustrated or annoyed. Alternatively, you can redirect those who try to access these areas to another page. This redirect can be quick, ensuring that performances on your website are great.
There are numerous uses for this app, but the ease of use makes it a great addition to any website.
EasyLockdown ‑ Page Locks Highlights:
Lock down a single element on a page, a page, a selection of pages or the entire site.
Takes just one click to lock and unlock any area of your website.
Can redirect those trying to access locked down areas.
Protects locked down content from those who shouldn't have access.
DropiSkip ‑ Skip Cart

Sometimes you don't want to have customers access certain elements of the purchasing journey. For instance, you might want to speed up the shopping experience for your customers by having them skip the cart page completely. This app allows you to redirect customers who have clicked on the cart icon and take them directly to the checkout page. This can reduce abandoned carts and improves the user's experience. It is a great asset when you're using a mini cart or sticky cart on your website as well.
The app does remove the cart page from your website, locking it behind code so it can't be accessed. If someone tries to access it manually, like entering in yourstore.com/cart they will be taken to the checkout page instead.
There are also retargeting links that allow you to redirect customers from an email or social media post. This will take customers to a checkout page that they can then enter in their shipping and payment details. All the products that you've promoted will be automatically placed in their order.
DropiSkip ‑ Skip Cart Highlights:
Showcase an advert on your social media accounts or email and direct customers to the checkout to purchase the set.
Redirect customers who try to access the cart page.
Removes the cart page from the website.
Helps to improve the conversion rate on your website.
B2B Login Access Management

This app is one of the best options when you want to hide elements on your website. It can also be used to lock areas of your website, redirecting those who do not have permission to other pages on your website. The simple to use app is great for numerous business models, but is a great asset to those businesses who offer wholesaling services and similar business trends. To gain access to some areas of the website, you can offer passcodes to those you want to give access to.
When customers log into your website, they can also be directed to a welcome page. This can help you as you can advertise the latest deals or special offers on this page. It might also have reminders about current brand news that might impact their orders.
The app is completely compliant with all GDPR laws. There is no customer data stored on the app's server. All data remains in your control. There are also two subscription price points for this app. The first is the free option. Another is the pro option that provides you with more functionality. For instance, you can have more than one passcode. You can even have passcodes that are unique to the user.
B2B Login Access Management Highlights:
This app protects areas of your website and can hide prices.
There are several options for the consumer to gain access to the prices.
An easy-to-use app that has two different subscription levels.
Is completely GDPR compliant.
COD Order Verification

Fraud is a major problem for eCommerce brands. It is estimated that every year businesses are losing out on $6.7 billion dollars in just chargeback fraud. Another problem is cash on demand when fraudsters attempt to take goods from businesses by claiming that they're going to pay in cash and then don't, but they take the goods from the business. This app sorts this out by acting as an anti-fraud element to improve profitability and reduce losses.
What it does is confirm the contact number that the customer has entered in the checkout. This is done with an OPT or order verification code. This is sent directly to the customer via SMS or Whatsapp. This app works in two ways. It confirms whether the customer is a legitimate person, or a fraudster, and that they have a true intention to buy from you.
When working, the app will redirect any customer who chooses to pay in cash to the order confirmation screen. This is where they have to enter their code sent to the phone. Once entered, they are redirected once again to the thank you page. This allows them to see the order status and summary.
You will be able to see all the orders that have gone through this process and at what stage they are at. If the customer does decide to cancel the order, or they don't confirm and disappear. Then the order can be canceled easily with the stock re-entered into the system.
COD Order Verification Highlights:
Redirects customers who want to pay by cash to a confirmation screen and then a thank you page.
Sends an SMS or message via Whatsapp to confirm the order legitimate.
Customers must enter a code for the order to be completed.
Works on all devices and browsers.
Countdown Timer by POWr
While many people don't think about countdown timers as having a redirect feature, it can be one of the best options for you. Imagine you have a sale within a specific department on your website or on a specific product. Instead of getting your customer to look for the product, you can get the countdown app to showcase a call to action button that can redirect the customer to the right page.
This quick and simple process is very simple and it can help to improve the performance of your website. This app also has all the usual features that you will find on a countdown timer. You can countdown to a specific event closure, whether this is when the next dispatch time is or when you're looking to build excitement for a new release.
The app allows you to add custom text and buttons to your counter too. These timers can be customized for each customer, making them unique but also more relevant. For instance, you might offer a 10% discount for customers who order within 30 minutes of landing on your store. The countdown timer can warn customers how long they have until that time runs out.
Countdown Timer by POWr Highlights:
Redirect customers from one page to a specific sales page with a call to action.
Tell customers how long they've got to take advantage of a sale.
Display the next dispatch time on your website.
There is a free version, but the paid version is much better.
GeoIP Country Redirect/Blocker
This app is perfect if you've got lots of stores across the world and each store is for a specific region. For instance, you might have a US store, Canadian store, UK store and a German store. This app allows you to redirect customers who've landed on the wrong site to the correct one that is based on where they're based in the world. For instance, if they're in the UK, instead of landing on your US store, they will go to the UK version.
This can help increase sales as customers are sent to the correct site. There are also different ways that you can set up the redirect. You can have it done automatically, so customers don't even notice that they're being sent to another website. Or you can display a popup that tells them they might be better on another website.
The popup can be customized to your imagination and branding. Therefore, the design can be seamlessly into your store's design. The preview of this popup can be seen before being launched. The popup can also be translated into any language.
The app is completely safe for Googlebot and Adwords and doesn't impact SEO. There is also the chance to whitelist IP and URLs.
GeoIP Country Redirect/Blocker Highlights:
Redirect visitors to the correct websites depending on where they're coming from.
Display specific visitors from the redirect using the IP address of their device.
Integrates with Google analytics and works with Googlebot.
Whitelist URLs, so you can use one website for your blog instead of duplicating content.
GeoIP Country Redirect

When your store has a presence in more than one country, you're like to have a few websites. This app allows you to redirect your visitors to the correct website with ease and in such a way that their experience is not poorer for the redirect. This can save you lots of revenue per day as those on the wrong site are unlikely to find the right site and start the purchasing process again.
In fact, the developers of this app have found that by having automatic and instant redirects, you can improve the conversions and revenues of your business. Alternatively, you can use a customized popup box to inform visitors they're on the wrong website and they need to switch to another. You can use a button to get them there. You can also customize the popup to make it match your branding.
This app can also be used to enact the GDPR cookie consent popup.
GeoIP Country Redirect Highlights:
Can help with compliance with GDPR laws in the EU.
Automatically redirects visitors from certain regions to the right website.
Customizable popup box that can be displayed to your visitors.
Does not impact the use of the Googlebot.
IP Blocker & Country Redirect
If you're looking to limit the number of visitors that you're getting from certain locations or IP addresses, then this app could be the solution. This app allows you to block or redirect traffic based on their location across the world or manually entered IP addresses. This can help keep your website clean from spam on blog comments or high traffic from DDoS attacks and more.
The app works by using three matching rules when it comes to IP addresses. You can blog all, block the list or block those who are not on the list.
There are also two popup layouts. One is transparent and another is a background image. These popups are mobile-friendly.
IP Blocker & Country Redirect Highlights:
Include redirect popups for ease of use.
Create allowed and disallowed lists for your website.
Is mobile-friendly, so doesn't matter where the customer is or what device they're using.
Uses numerous rules for assessing whether traffic should be blocked.
Geolocation Redirect
Geolocation redirect is an easy to install, configure and use app. It allows you to detect users and their locations on your website and redirect them if they're not suitable for your website. You can set numerous rules to help and can redirect the customer to a more appropriate sub-site or perhaps another website. For instance, traffic from the UK landing on the US site will be redirected to your UK site.
You can also choose whether to send them directly to the same page on the other site. For instance, if you're landing on your US store's page about a product, you can send them to the UK site that has that product. This uses the URL append to work. Therefore, if the URL is vastly different on the second site, this feature will not work.
The app also allows for a notification bar at the top of the page. This allows the user to select the preferred store. The bar is completely customizable.
Geolocation Redirect Highlights:
Have a notification bar at the top of the page to direct customers to the right substore.
Redirect customers automatically from one site to the correct location.
Can place them on the most relevant page on their country's store.
You don't need to know any coding to make this work.
Final Word: The 10 Best Shopify Redirect Apps
Are you looking for one of the best Shopify redirect apps? Above are ten of the best which can be used for numerous reasons. Choose the one you want to use now and start to improve the performance of your website and ensure customers are in the right place. Which app will you use?
Avi Klein
Vast experience in the online world. Shopify Expert, SEO expert, Web developer and consultant to several online companies. Read more about
our approach
to reviewing themes and apps.