10 Best Shopify Snapchat Apps – [2023]
Last modified: November 28, 2023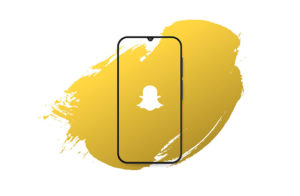 #
Image
Name

Get a Free Custom Shopify Store
1

Social Sharing Buttons

2

SocialBar ‑ Social Media Icons

3

Snapchat Ads

4

Snapchat Pixel Installer

5

SHNP ‑ Snapchat Sharing

6

Civil Pixels

7

WhatsApp Chat, Messenger +More

8

Snap Track – Snapchat Pixel

9

Snapchat Pixel ‑ Smart

10

SnapBack 4 Snapchat

Show More
When it comes to improving your brand, you will want to ensure that you have a strong social media profile. One of the social media channels that are used is Snapchat. Snapchat is used by 210 million active users every day. In addition to social sharing, there is advertising and messaging you can do. But to access these on Shopify, you will need one of the numerous Shopify Snapchat apps.
What can Shopify Snapchat Apps Offer your Store?
When it comes to Snapchat, there are lots of options for you. You could use it as a basic sharing platform, or advertise on the platform. You can use a pixel that allows you to remarket to your audience with ease.
There aren't many apps that allow for sharing, messaging and remarketing. So you might need to have two or three apps to ensure you get complete coverage on Snapchat. Or you could just have one of the apps that will do the specific task that you would like it to.
Key Takeaways
1
Snapchat's apps can significantly boost your Shopify store's engagement and visibility.
2
Choosing the right app depends on your specific marketing goals and audience.
3
Some apps offer unique features like AR filters or advanced analytics for better targeting.
Best Shopify Snapchat Apps – Here's Our List:
Filter between free and paid
Social Sharing Buttons
This app allows you to add social media sharing buttons to your website. It includes all the messaging features as well through popular social media channels like Snapchat, WhatsApp, Facebook Messenger and more.
There are more than 20 social accounts that you can connect with your website. Platforms like Twitter, Pinterest, Instagram, LinkedIn and more. To help you connect with audiences, there are also print and email icons. You can change many elements of the sharing buttons including the style, sizes and colors.
The app is completely mobile friendly and loads asynchronously on your website. This makes it perfect for those that want to have fast Shopify websites and maintain strong ranking on search engines.
The app developers have also got a promise that you will increase your sales, or you get your money back.
Social Sharing Buttons Highlights:
Loads asynchronously on your website, so your loading speed isn't increased.
Customize your social media share buttons without the need for coding skills.
Use more than 20 social media platforms that you can connect to.
Can use messenger apps as well.
SocialBar ‑ Social Media Icons

This app will strengthen and enhance branding on your website by adding a bar to your store that includes all the icons for the popular social media platforms. When someone visiting your website clicks on one of the high-quality icons, they'll be taken to your social profile. This can help you get more followers and impressions for all your social media profiles.
The order, size and more can be customized very easily. And you don't need to know any coding. You can also change the position of the bar on the page. The bar can also be restricted to just the home page on your store, or your entire store. The bar is also sticky, therefore, when your customers scroll down the page, the social media bar will be locked on the page.
There are lots of social media platforms that you can connect to your website. This includes Snapchat, Facebook, WhatsApp, Instagram, YouTube and more. You can also add more social media accounts if you would like, just contact the developers.
SocialBar ‑ Social Media Icons Highlights:
Connects with dozens of social media platforms.
Sticky social media bar, so the bar stays on the screen as the customer scrolls down.
Can change the order, size and more of your buttons.
Restrict the location of your bar to just one page or the entire store.
Snapchat Ads

If you're looking to advertise on Snapchat, then this is one of the best apps available. You can use this app to connect your Shopify store to Snapchat to advertise with more than 10,000 Shopify merchants already using this app. This app is perfect if you want to remarket to your audience too. The Snap Pixel, that helps with retargeting, can be established within just a few clicks. Then your catalog can be synchronized.
To manage your ad campaigns, you can use the Snapchat Ads Manager dashboard or the marketing tab on your Shopify website.
There are two types of campaigns to build with this app. This includes the brand awareness ad. This allows you to create story ads, that can showcase up to 20 products in a thematic way. Or you can use the app to create dynamic shopping ads. This is when ads are displayed to those who have already been to your website. You can promote an entire catalog with this method if you would like to.
Snapchat Ads Highlights:
Create two different types of ads on Snapchat: brand awareness and dynamic ads.
Can advertise up to 20 products in brand stories that can be branded.
Promote to those who've already been on your website with ease thanks to a Snap Pixel.
Used by more 10,000 Shopify merchants already.
Snapchat Pixel Installer

This is another app that allows you to create adverts on Snapchat to drive traffic to your website. Snapchat is one of the most cost-effective solutions for your website. It is excellent when you're looking to connect with younger generations in many countries including the US, UK and others.
This app allows you to install the Snapchat Pixel on your store with just one click. Then you can track the conversions and success of your campaigns. This can include the page views, add to carts and those who complete transactions.
This app has a no-hassle, one-click installation, and you can distinguish between traffic from your adverts and other traffic. This makes the app really accurate and allows you to properly see the impact of your campaigns.
The app also allows you to build custom audiences and there is support for your website should you need it.
Snapchat Pixel Installer Highlights:
Allows you to install the Snapchat Pixel within just a few clicks.
Accurate reporting on campaign success.
See the impact of the Snapchat Pixel on your website, viewing all page impressions, add-to-carts and sales.
Easy installation and more.
SHNP ‑ Snapchat Sharing

One of the best things about social media is that it offers you social proof and helps you build trust with your audiences. And this is where this app can come in and help. It allows you to expand your product awareness, increase sales and grow organic traffic to your store through sharing. You can also use personalized stickers or templates to highlight the best products on your website.
The app has lots of options that can help you improve your social media campaigns. For instance, you can use one of numerous Snapchat share buttons on your website. You can also see the metrics like click-through rates to see how successful your campaigns are.
You're also able to create stickers for your website. This makes them look more attractive, improving their organic views and the number of times they're added to cart.
SHNP ‑ Snapchat Sharing Highlights:
Add a Snapchat sharing button that lets audiences tell their contacts about your store.
Choose the sharing button from a range of designs.
See how many people have clicked through to your website or onto products.
Use stickers that can make products look more attractive.
Civil Pixels

This app allows you to create complicated pixels and conversion tags really simply. This app isn't just about Snapchat, it allows you to advertise on several platforms from one system. This makes it very easy to manage your paid advertising campaigns that can save time. You can also see all the data in one place.
The app allows you to use one of many premade pixels that will tell you the exact conversion values of your ads. Therefore, you know which ads you can cancel, which you can funnel more money into. The platforms that are included with this app are Facebook, Twitter, Snapchat, Quora, Twitter and more. You can also track not just converts, but add-to-carts, search and much more on Snapchat, giving it a lot of power.
Civil Pixels Highlights:
Use one of several premade pixels that allow you to market and monitor paid campaigns.
Works over numerous platforms including Facebook, Twitter and Snapchat.
Easy to use and works across platforms.
Makes it easy to monitor multiple campaigns from one location.
WhatsApp Chat, Messenger +More

This app allows you to add a chat button or a click to call button onto your website. You can use lots of different messenger systems that can be connected to your website including Facebook, email, SMS, Snapchat and more. In total, there are more than 19 different channels that you can connect your website to. These can be limited to a set few, or lots of different ones, depending on your needs.
This allows you to add customer services to your website in a convenient way that doesn't impact customer policy. This app is fully GDPR-compliant.
Customization is really easy with this app. You can change the color and size of the chat widget, making it fit seamlessly into your website. There are also preset button designs that can be used, as well as the option to use a custom button design.
If you don't want certain visitors to use your chat function, that is okay. The app lets you limit the display on the button based on the device of the customer.
WhatsApp Chat, Messenger +More Highlights:
Add a live chat function to your website that allows you to connect Snapchat to your website.
Choose from numerous premade templates for your website, or customize the features to match your branding.
Fully GDPR-compliant so you don't break international laws.
Hide the chat features from visitors who are using either mobiles or desktops.
Snap Track – Snapchat Pixel

Snap Track is one of the top Snapchat Pixel apps on the app store. It allows you to make effective Snapchat Ad campaigns through a simple, all-in-one Snapchat pixel integration option. It is easy to set up, with just a few clicks between you and an established connection. There's no need to know any coding or have technical expertise.
The lightweight app allows you to add the relevant code to your website, without affecting the page loading speed. Therefore, you can have the reporting you need to make effective business decisions without losing out on traffic, conversions and search rank. And it allows you to collect a lot more data that can help with future campaigns.
The app allows you to optimize efforts with ease. All the campaigns feed into an AI system that can help you find new users to target and improve campaigns. It also allows you to retarget store visitors with simple campaigns that can improve revenues.
In addition, you can use historical Snapchat Pixel data to create lookalike audiences when campaigns have gone well for others. This allows you to maximize the ROI of your campaigns and improve the profitability of your store.
Snap Track – Snapchat Pixel Highlights:
Create lookalike audiences for your Snapchat ads that entice audiences to your store.
Retarget those who've visited your store.
Great reporting to really see the data and the information you need to succeed.
Find new Snapchat users who can help your business grow.
Snapchat Pixel ‑ Smart

A third Snapchat Pixel app that allows you to add the basic tracking system to your website that can bring back customers to your website. Those that have already visited your website are more likely to complete transactions. This app also allows you to analyze the results of your promotional ads with ease.
This app has a lot of features that make it a little more advanced than other apps on this list. For instance, it can track the exact promoted ads that are converted into sales. This can include the full product and cart data. It can also see those who have started the checkout process but then failed to complete the transaction. You can also see those who've added a product to the cart, but not carried forward.
There is also the ability to track page views and article views. This information can be very important for business decisions. And you can create customized adverts for Snapchat. For instance, you can create adverts for those that have visited your website, already purchased, added an item to their cart, abandoned a sale and more. You can also retarget audiences that have searched for particular terms or keywords on your site.
Choose the options you would like to track within the app. You can choose the options based on what is most important for your brand. And you can create this customization within the app with ease.
Snapchat Pixel ‑ Smart Highlights:
Create your own campaigns based on several different factors.
Design your analytics suite with ease.
Retarget those that have visited your site before, or create an abandoned cart campaign.
Easy to use and works across devices.
SnapBack 4 Snapchat

Snapchat has a large following for those that are under 25 in the US. And as more of the younger audiences leave Facebook, they're going to Snapchat. This free app allows you to convert visitors to your website to Snapchat followers. Then you can convert them over a longer term to customers and earn money. There is no need for paid retargeting or email marketing campaigns, you just connect and engage with the ideal audiences for your brand.
The app allows you to maintain traffic on your website as well. The visitor who follows you doesn't leave your website, they just become a follower. Configuration of the settings is easy as well, it only takes two simple clicks. And for further marketing efforts, there is a lot of data captured to make campaigns more successful.
SnapBack 4 Snapchat Highlights:
Allows you to build more free traffic for your website.
Engage visitors on your website again on Snapchat after they've left.
Is configurable in just two clicks.
Build a loyal following.
Conclusion: Top 10 Shopify Snapchat Apps
Whether you're using Snapchat for marketing, remarketing or live chat, there are Shopify Snapchat apps that can help you. Above are a range of apps that can help you fulfill these roles on your Shopify store, you just need to install them. Which of the apps will you use?
FAQs
Are Shopify Snapchat apps suitable for all types of businesses?

While beneficial for most businesses, they are particularly effective for brands targeting younger demographics and those looking to leverage visual storytelling in their marketing.

How do Snapchat apps handle user data and privacy?

These apps comply with privacy laws, ensuring user secure handling and sharing of user data with consent ethically. Snapchat's apps also prioritize user privacy by adhering to strict data protection regulations.

How do Snapchat apps integrate with my Shopify store?

These apps seamlessly integrate, allowing for easy sharing of products and promotions directly on Snapchat. This integration enhances customer interaction and drives traffic to the Shopify store.
Avi Klein
Vast experience in the online world. Shopify Expert, SEO expert, Web developer and consultant to several online companies. Read more about
our approach
to reviewing themes and apps.