The Top 10 Shopify Facebook Apps – [2023]
Last modified: April 1, 2023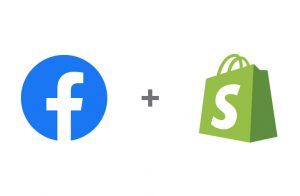 Facebook is a staple for many people across the world. More than half of people (53%) use Facebook every day, multiple times. Therefore, not connecting your store to Facebook in some form is really hurting the potential of your revenues.
Luckily there are several Shopify Facebook apps that you can use, from using Facebook messenger to offer live chat to Facebook news feeds.
What Benefits Are There To Using Shopify Facebook Apps?
There are numerous benefits you can get from using Shopify Facebook apps. They can help you communicate with customers better, market your products and attract new audiences. Facebook also allows you to advertise on there, where you can gain new customers to targeted audiences.
In addition, audiences are more likely to trust those who have a strong Facebook presence than those without one. So, you should, at the very least, link your Shopify store to a Facebook page, which can be done with most themes.
So, which 10 Shopify Facebook apps do we recommend? Here is our list.
Filter between free and paid
Google Ads & Google Shopping

This app helps you advertise on Facebook as well as Google and Instagram to reach new audiences within your set budget. The app uses AI to look at your marketing campaigns and optimize them for bids and more to ensure you're getting the highest ROI.
The app will manage a lot of the marketing efforts for your website. This saves you time, allowing you to focus on other areas of your business such as fulfillment or other marketing avenues like email marketing.
After installation, their AI and team will create personalized campaigns for your brand, and then use these on the largest ad-networks. The app's software and coding will then be able to optimize your advertising campaigns in real time; this will include bids, keywords and more.
Your adverts can also be geo-targeted, so you can target specific areas with your adverts depending on local market conditions or special offers you're running. And with the machine learning capabilities, the app will automatically use the best advertising avenues for your brand, so you don't waste money advertising products or services on channels that aren't profitable.
Google Ads & Google Shopping Highlights:
All aspects of advertising on Facebook (plus Google and Instagram) are managed for you.
No additional costs, you select the monthly amount and this will be used for bids and the service fee.
Optimized campaigns provide the best ROI for your budget.
The experienced team behind the app have managed campaigns of over $100 million.
Advanced Google Shopping Feed
Advertise your brand on Facebook with this simple, easy-to-install app. The app also works with Google and Bing. It works by sending you an email after you've installed the app. This will contain a feed URL you can use. Every day, the feed is updated to reflect on the latest information you've got on your store, saving you time from doing this regularly manually.
This app allows you to market your products in numerous countries in the right currency. You can generate a feed for every currency, which prevents the loss from Facebook or Google translating your prices and them being too low for profitability. All product variants will also be shown with their own image. The app supports all kinds of variants including: colors, sizes and more.
The feed is adaptable for products no longer available. If a product is not available due to being out-of-stock, then it won't be advertised on the feed.
Advanced Google Shopping Feed Highlights:
Advertise on the largest social network in the world, which has more than two billion users.
Feeds are regularly updated to ensure accuracy of adverts.
App can accommodate variants of products and include unique images for each variety.
Works with Google and Bing too.
Vitals
Vitals has a lot of great functions and out of the forty included within the app, three are for Facebook. The first is the live chat options that specific operates through Facebook Messenger. This allows you to communicate in real time with visitors to your store to help them with product enquiries or to help them with problems with orders.
Another is the Facebook Pixel, which allows you to remarket to your audience. Once they've visited your store once, you can then send them adverts on Facebook that direct them back to your store. Finally the app has professionally designed social media icons, including Facebook. So you can direct audiences to your Facebook page immediately.
But vitals doesn't stop there to help you grow your business. It also offers ways to improve SEO, collect reviews and build trust with your audience.
The app can also help with currency conversion, frequently bought with and has a sticky add-to-cart function. This allows you to create a modern website that will impress guests and help grow your sales.
Vitals Highlights:
More than forty functions to help you grow your Shopify store and earn more revenue.
Amazon-like frequently bought together app to help improve revenues.
Includes SEO aspects to help you rank your website.
Can use for live chat with Facebook messenger and remarketing with Facebook pixels.
SALES ROCKET

This app is similar to vitals in that it isn't just one app, but rather 35 apps that are bundled into one, simple app. That allows you to add functions to your website without slowing down your website and costing you a fortune. This app offers your site a live chat option that is powered via Facebook messenger.
This is an effective way to deliver live chat to your audience as more than 75% of the US population use Facebook so it is a system they can trust. Plus by using Facebook messenger, old communications can be stored for future reference.
There are several other features that make this app a good option. It has stock countdown, sales popup notifications and countdown timers functionalities built into your site. There are also several ways that this app allows you to reduce the cart abandonment with a get-it-by timer, shipping bar and more.
This can add a sense of 'fear of missing out' and improves social proof to your website. Both of these are proved to improve revenues.
To help make your store more profitable in the long-term, there are lead capture features. This includes the classic Wheel of Fortune. Customers can use this feature to win a prizes and it includes a discount bar to encourage quicker, higher spending on your store.
SALES ROCKET Highlights:
Benefit from more than 35 apps added to your store in one neat package.
Includes live chat through Facebook Messenger.
Can build leads with gamification options, specifically a Wheel of Fortune game.
Lower customer cart abandonment with ease.
Social Login by NDNAPPS
Social login is an important aspect of making it easier for your audience to setup an account with you. This can help you reduce cart abandonment and improve order value. It can also help with marketing as you can then improve customer retention. This app allows customers to register and log into your store with their social network. The 12 most popular social networks are included here including Facebook.
If the social network you want isn't included, then you could ask the developers to add the necessary code to your store. Therefore there is the potential for your store to have social logins for more than 130 social networks. An embedded code can be added anywhere on your store to enable social login. Customers can quickly log in via a variety of ways including using a popup login.
Customization options are numerous with this app. This includes choosing between 8 different button options, the position, heading and the size of the social login button.
Social Login by NDNAPPS Highlights:
You're not limited on the number of people registered on your site through social logins.
You get daily statistics about the number of people using their social accounts to use your site.
Integrate your website with numerous email marketing services like MailChimp.
Fully customizable, and can include your own custom CSS if you want.
Facebook Live Chat

Facebook messenger is one of the top solutions for live chat across the world. With more than 3 out of every 4 Americans with an account and other countries boasting similar statistics, it is no wonder why Facebook Chat is becoming an important part of the way eCommerce stores deliver customer service.
This app allows you to add the Facebook Chat functionality to your website, so you can speak to customers with ease. You can keep a record of all your conversations for reference later on. This can be really helpful when you have customers who are coming back to you time and again about the same issue.
At the same time, there is limited impact on your store's speed. The messenger is loaded asynchronously. This app is also mobile friendly, so customers can talk to you via the app while out and about.
Facebook Live Chat Highlights:
Excellent facilities to speak to the billions of Facebook users.
Speed isn't affected by the app.
Improves trust between the website visitor and you.
Keep the records of old conversations you've had with visitors.
Facebook & Twitter Auto Poster

While there's often a lot of focus on the social login and the chat facilities that can be offered by Facebook, it is still important to regularly publish content on social media channels. This is often forgotten by busy eCommerce store owners and therefore they don't attract the attention they deserve on channels like Facebook.
This app takes just two minutes to setup. Once setup and connected to your social media accounts (Facebook and Twitter) you can start publishing campaigns to your feeds automatically. The dashboard will show you a preview of what your post will look like, so you can approve it before you push it to your social networks.
In addition, you can schedule posts. This can include a random product being published at set times during the day. The random product can be anything from your store or any specific collection you have. And you can create a template text to use.
Facebook & Twitter Auto Poster Highlights:
Autopublish content to your Facebook and Twitter accounts.
Set specific times when random products can be published.
Doesn't interfere with your current social media campaigns.
Free option available.
Facebook Shop channel

Give shoppers a way to discover your products on Facebook with this app developed by the same team that gave you Shopify. With this app you can create a Facebook Shop channel that is linked to your page. From there you can add products and manage them. All products can be shared and tag products in Facebook posts to grow awareness of your brand.
If you're in the US and use Shopify Payments, you can let customers check out on Facebook, saving time for the customer. This can also help reduce the cart abandonment rate on your store.
You can track Facebook sales on your sales channel overview in the Shopify backend. This allows you to see how successful Facebook is.
Facebook Shop channel Highlights:
Sell on Facebook for free if you're in the US.
Reduces cart abandonment.
Advertise your products on Facebook through sharing and tags.
Track all orders via your Shopify dashboard.
FBTrack ‑ Facebook Pixels App

FBTrack allows you to effortlessly manage Facebook Pixels on your site to get the most out of your Facebook ads. This app is very versatile and powerful, allowing you to set up specific pixels to collections or products within your store for a better Facebook Ad campaign.
With the app, you can also track all conversion events on Facebook and your website. Therefore, you can see what adverts are working on your store and which are proving to be a cost for your brand.
The app does have a limit of twenty collection Facebook Pixels allowed. But this is more than enough to get some great advertising for your store started. The collection pixels only 'fire' when a user has been to that collection or a product in that collection. The ads will then display to them within Facebook if they leave your site. A great way to customize adverts and make them more relevant to audiences.
The app is really easy to install and use and can save countless hours and lots of your advertising budget.
FBTrack ‑ Facebook Pixels App Highlights:
Manage your Facebook Ads budget better with more than 20 collection pixels.
Have five backup pixels in addition to your main Facebook pixel.
Easy to install and use on your site.
Track conversions on your Shopify store.
Facebook Likes Popup

If you want to grow your Facebook audience you've got two options. You can advertise your page on Facebook and try to buy users with a clever advert. Or you can get other users, who already like your page, to share your content with a like or more. While the former is proactive, it is rather expensive. The latter option can have huge attraction because it is free and it can help you reach audiences through a trusted source: their friend or family member.
This app helps you get that share of your content. What happens is that a popup prompts the user to like your business and from there they are following your page. It is easier for the user than entering an email address and it is a quick reward for you. It will also announce the like to the connections (friends) of the user on Facebook. This will lead to more likes of your page and content.
This helps you build social proof of your business and improve sales.
Facebook Likes Popup Highlights:
Gets users to like your page directly on your website.
Shares your content to the friends of users on your site.
Organically helps you to grow your audience on Facebook.
Low cost, much cheaper than advertising on Facebook, if you have good traffic on your site.
Final Word: The Top 10 Shopify Facebook Apps
Facebook is one of the top social media channels in the world. As a result there have been numerous Shopify Facebook apps developed for your store. You aren't limited by the number of these you can use. Use the ones that you need to get your store engaging better with your audience and see better results. So which apps will you install?
FAQs
How to Add Facebook Pixel to Shopify

There are many ways that you can add a Facebook Pixel to your Shopify store. If you have the technical knowledge you can add the Facebook Pixel through the liquid files. However, if you don't have the technical knowledge or time, this can be hard and is fraught with errors. Instead, you can use a Facebook app to help you.

How to Add Shopify to My Facebook Page

When it comes to adding Shopify to your Facebook page you will need to do most of the work within Facebook. You will want to go to the Facebook shop and enter the Account area. Then you will want to tap connect account and follow the instructions. Facebook will then review your store within 48 hours.

How to Connect Shopify to Facebook

There are numerous ways that your Shopify store can connect to Facebook and it depends on what you want to achieve for the best option. You can simply add in a URL to get customers to visit your Facebook business page. Or you can use a Facebook app to connect your store to Facebook for live chat via messenger or for advertising on Facebook.

How to Disconnect Facebook From Shopify

If you don't wish to have Facebook and Shopify to be connected any more you can go to your Shopify store and click on the settings option then find the 'Sales Channels' option. Then you can find the Facebook shop. All you need to do is to click on the 'Trash Can' button beside the Facebook shop. Then click on 'Remove' to confirm.

How to Advertise Shopify on Facebook

By connecting your website to Facebook, you can perform all kinds of advertising for your store on Facebook. For instance, you can attract new customers through advertising, abandoned cart or retargeting with ease. Alternatively, you can also do cross-selling or advertise through Facebook Messenger. The opportunities are endless and it mostly depends on your objectives.

Did Facebook Buy Shopify?

Facebook has not bought Shopify. Instead, they've partnered for since 2015 to help lots of small businesses make the most out of their business and earn more revenue. Therefore, there are lots of apps that have the official approval of Facebook to integrate Shopify and Facebook. And there are few barriers to entry to selling on Facebook.

How to Run Facebook Ads Shopify

There are numerous ways to run Facebooks ads for your Shopify store. You can do it directly from your Facebook business page. But this can be time-consuming and you can't see the results from your Shopify dashboard. There are several apps that can help you run adverts within Facebook with ease.

Does Shopify Integrate With Facebook?

Shopify integrates perfectly with Facebook. There are many ways that this can be beneficial for your business. For instance, you can synchronize your Facebook and Shopify stores to have the right descriptions, images and prices. Or you can advertise your Shopify store through Facebook with ease.

How to Add Shopify Products to Facebook Shop

There are numerous options when it comes to adding Shopify products to your Facebook shop. You can do this manually. This is very time consuming and can sometimes mean that you have errors. In addition, this doesn't offer you synchronization between your Shopify and Facebook stores. Instead, you will need to use an app.

How to Get a Facebook Pixel for Shopify

If you're looking for a Facebook Pixel, this is something that you can do within the social media channel. It is free to get one but installing it on your website can be challenging. Therefore, you might want to consider hiring someone to install it or using one of the many Facebook apps on Shopify apps store to help you install it.

How to Remove Facebook Pixel From Shopify

If you're using an app from the Shopify app store, you can easily remove the Facebook Pixel from your website by removing the app. This is easy to do, but ensure that you're not paying the subscription for the app any more. Otherwise, you might need to remove the Facebook Pixel from other options.

What Is Facebook Pixel on Shopify?

The Facebook Pixel is a piece of tracking technology that records when a customer has been on a specific website or even the page they've been on. This is then used to help retarget the visitor when they visit their Facebook account again. It is simple and easy to use and doesn't impact the performance of your website.

How to Add Facebook Messenger to Shopify

Live Chat is one of the fundamental ways that you can add trust to your website. Those sites with live chat often have higher conversions and Facebook Messenger is a simple way to offer live chat on your website. There are numerous ways to add Facebook Messenger to Shopify, but using an app is usually the quickest method.

How to Advertise Shopify Store on Facebook

One of the best ways that you can advertise Shopify store on Facebook is by using an app. Then you can use retargeting and abandoned cart adverts to improve your site's performance on advertising. You can also use Facebook apps on Shopify to also create and manage adverts within the Shopify dashboard with ease.

Why Are My Shopify Products Unavailable on Facebook?

There are numerous reasons why your Shopify products might be unavailable on Facebook. For instance, you might want to ensure that your Facebook page is published and using the Shopping template. You should also check that your Facebook shopping channel has no mistakes on it. These are the three main issues.

Are Shopify Ads on Facebook Legit?

Yes. Shopify and Facebook have partnered since 2015 in order for Shopify users to create the best small businesses they can. Facebook has very strict publishing rules as well. All stores are verified before they're allowed to connect to their page and adverts are also inspected before they're published on Facebook.

How to Change Facebook Page on Shopify

If you want to switch to a new Facebook page, for whatever reason, on your Shopify store, then you will need to disconnect your Facebook page from the online shopping area on Shopify and then reconnect to Facebook with the credentials of your new Facebook page. You will need to go through the verification process again.

How to Check if Facebook Pixel Is Working Shopify

If you would like to check whether your Facebook pixel is working, you can go to your website and load any page. Then you should visit your 'Pixel's tab in the Ads Manager on Facebook. In the top right next to the details there is a little green dot and that says when the pixel was last active. There is also a Facebook Pixel Helper Chrome browser extension that can help you.
Avi Klein
Vast experience in the online world. SEO expert, Web developer and consultant to several online companies.
Read more...
. Read more about
our approach
to reviewing themes and plugins.