The Top 10 Shopify Wishlist Apps – [2023]
Last modified: May 26, 2023
Wishlists are an excellent tool to help your customers plan for purchases in the future. They can also help businesses prepare for future marketing activities. Administrators can see what products customers like, but don't plan to buy immediately. To help you on Shopify, you should download and activate one of the many Shopify Wishlist apps.
What Do Shopify Wishlist Apps Do?
Shopify wishlist apps allow customers to create a list of products that they are interested in now, but don't want to buy yet. They remain active in their account, and with one click can then be placed in the cart.
Wishlists improve customer retention, loyalty and conversions. They can also help with marketing campaigns as you can see which products are popular by the number of people having products within the basket. You can then creating email marketing or other campaigns to sell the product.
There are numerous ways that Shopify wishlist apps work. So, here are our ten favourite options for the best wishlist app for Shopify.
Filter between free and paid
WishList + Reminder

This app allows you to build a more complete picture of what people want from your store, but are not purchasing yet. This app captures the products visitors like on your store, but don't complete the purchase for and then captures their email address. This is done by creating an account for the customer on your store, making it easier for you to stay in contact with them.
Part of the re-engagement program allows you to create follow-up emails, which are included with this app, to get them to come back and complete the transaction.
You can completely determine what the Wishlist looks like and you can customize the follow-up emails, the time they go out, and more, to maximize conversions.
The app is really easy to install. It takes just one minute to setup. As soon as you've installed it to your Shopify store, you can customize the Wishlist feature and then configure the automatic follow-up emails. Then you're done. There's no more work to do and you can continue to service your customers and perform other marketing work.
And all this is done without any additional code to your store's theme.
WishList + Reminder Highlight:
Can keep in contact with your potential customers and know what their favorite products are.
Improve conversions through re-marketing campaigns.
Takes just a few minutes to complete setup.
Customize the look of the wishlist and the content of the emails.
Flits: Customer Account Page
Flits is a multi-purpose Shopify app. It provides a lot of features making it a powerful addition to any Shopify site. You can create an aesthetically pleasing customer accounts page that you can choose the color of and customize as you need to. This can mean you make it more relevant to your store and create a unique experience that customers on your store won't forget.
The account management app allows you to see the customer profile, recently viewed products, reorder options and the wishlist. Therefore, it can be a powerful way to encourage customers to complete purchases or to return to your store.
The wishlist feature can help customers manage their future purchases and allows you to see insights into what the customer wants. When customers do want to buy products, they can move them from the wishlist to the cart.
The app also provides a great social login aspect. Customers to your site can login using their Facebook, Twitter, Google or Amazon accounts. This makes it easier for the customer to register on your account and make purchases.
Finally, there is a great advanced dashboard with this app. With this, your customers can filter products based on the price and number of times the product has been ordered. This is a great feature, but it requires that you have Shopify Plus.
The app is free for the first 1,000 customers that you have on your store. After this, there is a progressive subscription scheme.
Flits: Customer Account Page Highlights:
A great Shopify app for those that are looking for more management options for user accounts.
Allows for a wishlist, so customers can plan for future purchases.
Competitive pricing that allows you to add on the services you want.
Allows login using four social platforms.
Smart Wishlist

This app is one of the top Shopify Wishlist apps available on the store. It enables your customers to create a wishlist and they don't need to register or login. Therefore, customers can feel that their privacy is still maintained and that you're not just using the Wishlist to collect their email details.
Creating the wishlist is very simple to use and can be installed with just one-click. There's no coding knowledge needed. It can also be used for Shopify Plus stores.
The app allows for an unlimited number of wishlists across numerous stores. And there's no reduction in the speed of your website or the functions of the store. The app also uses AJAX for requests, therefore, there is no need for the page to refresh or reload.
If customers are happy with contact, the app does integrate with user accounts on your store. And users can then log into their accounts to modify or access their wishlists from any device.
This wishlist can also allow you reach a larger audience. Users can share their wishlist on social media channels such as Facebook, Twitter and more. This app is also multi-lingual, supporting more than just English.
The app also support importing of wishlists from other third-party wishlists like those on Magento, WooCommerce and PrestaShop.
Smart Wishlist Highlights:
Can import wishlists from third party apps.
Doesn't reduce your site's speed, great for SEO.
Customer doesn't need to log into your store to have a wishlist.
Visitors can share their wishlists via social media.
Wishlist Advance

Customers do like to plan their shopping in advance. This allows them to plan their finances and then buy later on. To make this a smoother process for the consumer, wishlists can be made. This app is a simple and free option that can help you add wishlist functionality to your Shopify store.
Your site can support an unlimited number of wishlists, plus you can have a convenient popup to choose which list they want to a save a product to. Customers can also organize their wishlists into different lists which can be edited, renamed or deleted.
When the customer is ready to complete a purchase, the customer can add just one or numerous products from the list. And if the customer wants to share the wishlist with friends, they can send the list to friends. This is good for those who are planning special occasion gift lists.
If something disrupts the final transaction, this app also keeps the product on the customer's wishlist. Therefore, they don't lose out on the products that they want.
The installation of the app is easy from the Shopify app store.
Wishlist Advance Highlights:
Convenient popup to help organize the wishlists of customers.
Can add one or numerous products from wishlist to cart.
Customers can share wishlists with friends and family.
Items aren't removed from the wishlist when added to cart.
Wishlist Club

Wishlist Club is a great app that allows you to improve sales, and keep an eye on trends and predict future demand. The app allows your customers to save their favorite or most desired products into a wishlist saved to their customer account. This strategy can also be an excellent way for your customers to have a better experience on your store by saving products that they love to save them time finding the product again.
The wishlist can send a gentle reminder to potential customers. Therefore, you will lose fewer orders with the auto-email reminder, you set for a specific time period. Customers can also create multiple wishlists on their account. So they can build a wishlist for their birthday, for their partner's or their kids or perhaps a Christmas wishlist.
The app allows you to see what customers are entering into their wishlist. You can then predict future demand for products, and see what customers like but aren't purchasing. Perhaps then you can take additional options like discounts.
Wishlist Club Highlights:
Easy to install and use app for your Shopify store. Works across all devices.
Customers can create multiple wishlists.
Auto-remind customers about their wishlist and the items on there.
Full analytics to show you what customers are adding to their wishlist.
Wishlist @ $2

This is a low-cost option for those who are looking to add the best Shopify wishlist app to their store. This app allows for one click to add any product on your store to your customer's wishlist. There are no page redirects and the site uses AJAX which means there's no reloading or resetting a page.
There are lots of great options for your customers. They don't need to be logged into your store to save their wishlists, they can create a wishlist and then save it later to their accounts. This wishlist also includes product counts on the wishlist and there's the option to see variant images.
There are lots of ways that customers can share their wishlists. This can be done via email or through social media like Facebook, Twitter and others.
For the administrators, there are lots of options, you can edit the wishlist page to match your store's theme. There's a build template section to help you. You can also run reports about the wishlists. You can see what products were added on selected dates or see how many people have selected certain products. You can also see who has shared their wishlist.
Wishlist @ $2 Highlights:
Lots of administration options for your Shopify store.
Customers can share their wishlists on social media and via email.
Uses AJAX, so pages don't need to reload.
Can showcase variant images.
Wishlist Plus
Customers can bookmark their favorite products and then come back later to complete a transaction with this app. This app allows customers to have their products on any device. So they can shop on their market and complete the transaction on their desktop if they want to. Those sites that have used Wishlist Plus have found that their conversion rates are higher and the order values have also increased.
Users can share wishlists with friends and family through email or social media (Facebook, Twitter, etc.).
To improve your products' popularity you can add social proofing to each product. The count of the amount of times that people have saved a product to a wishlist can be displayed to all customers. And if products are low stock, an automated message can be sent to those who have it in their wishlist. This creates a sense of urgency on your store. You can do the same when you have lowered a price or created a deal.
The app is easy to customize. Therefore, your wishlist can match your theme beautifully.
Wishlist Plus Highlights:
Can be integrated with several third-party apps.
Extend the wishlist functionality with extensive JavaScript and REST APIs.
Takes just five minutes to setup and customize the app for your store.
Allows customers to share their wishlists with friends and family through email and social media.
Growave ‑ Reviews, Loyalty ++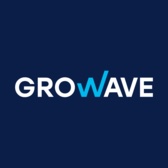 This multi-purpose app is a great option for those that want to take their Shopify store to the next level. There are lots of functions that are added to this store, including a great wishlist function. With this, customers can save products to a wishlist and then you can send them reminder emails to complete the transaction.
However, this app has a lot of other functions too. For instance, you can build strong relationships by using branded rewards and loyalty programs. This can include VIP-tiers that allow your customers to get better rewards with the more money they spend on your store by accessing different and more beneficial loyalty tiers.
You can also collect reviews which can be a great way to build trust with your audience. Reviews can be collected on autopilot. And you can improve your site's conversion rate with social login, where customers can use their Facebook, Google+, Twitter and other social accounts to log into your store.
And they can then use their social profiles to share content on your site with their friends and family.
Growave ‑ Reviews, Loyalty ++ Highlights:
Multiple apps within one neat package.
Can create, save and return to wishlists.
Social login functionality.
Can collect reviews automatically.
Wishlist King

This app allows you to add a wishlist to your store with seamless integration. Customers can create and then share their wishlist with an aesthetically pleasing preview image via social media or email. Customers can add wishlists from anywhere on your website, whether they are featured on your website's homepage or on the product's page.
In addition, you get a lot of reports to help you make the most of your website. You can have wishlist analytics that show you the number of wishlists, the top products and more. Plus, you can integrate Google Conversion Tracking to see how successful your wishlists are.
This app includes free installation and setup for you.
Wishlist King Highlights:
Customers can create and share wishlists on your store.
Can force customers to have an account in order for them to have a wishlist.
Get detailed reports about your wishlists.
Free setup and installation by the developers on offer.
Wishlist ‑ Wishify

With one simple click, customers are allowed to save products they like to their wishlist. Then they can revisit the list to complete the purchase. The app also allows you to send reminders to customers to come back to the store and complete the transaction.
The app can be easily customized, so you can make the wishlist's look match your current branding and theme. You can also retain more customers so they can come back to your store. This improves customer values.
The customer also has a cart feature that allows for a quick checkout.
Wishlist ‑ Wishify Highlights:
Match the wishlist to your store's theme and branding.
A quick checkout function is available.
Customers can create a wishlist and then come back to complete transaction.
Can send reminders to customers to come back and complete purchases.
Wishlist Hero

This app is easy to install, you don't need any coding experience or a developer to add the wishlist to your store. And once installed you can customize the app so the wishlist is showed exactly how you want it. The wishlist option can be shown as a floating item, a menu item or a header. In addition, when customers want to go into the wishlist, this can be shown as a popup or stand alone page.
When a customer has added a product to their wishlist, there is an animation displayed. You can choose from numerous effects to make this unique to your store.
To create urgency with your products, when someone has a product on a wishlist and there is low stock, they're sent a reminder and warned there are limited numbers available. The level at which this warning is sent out is set by you.
Finally, customers can share their wishlists through email or social media. This app will not work after it has been cancelled.
Wishlist Hero Highlights:
Customers can add products and variants to their website.
Can retarget customers through Facebook pixels.
Export customer wishlists, activities and more to CSV.
Quick checkout functionality added to the app.
Final Word: The Top 10 Shopify Wishlist Apps
If you want to add more sales to your store and make the user experience better, you can add one of the best Shopify wishlist apps to your store. This allows customers to save their favorite products to a list and you can use this to send reminders and improve conversion rates. This will help you to get better revenue from your store. So, which app will you install on your Shopify site? Or will you choose one of the themes with the wishlist function?
Avi Klein
Vast experience in the online world. SEO expert, Web developer and consultant to several online companies.
Read more...
. Read more about
our approach
to reviewing themes and plugins.