10 Best Also Bought Shopify Apps – [2023]
Last modified: November 15, 2023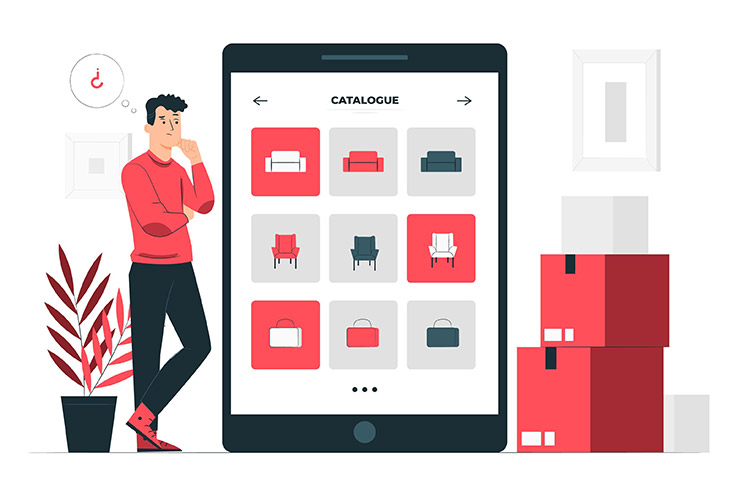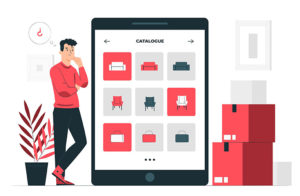 #
Image
Name

Get a Free Custom Shopify Store
1

Vitals

2

Also Bought • Recommendations

3

Sales Rocket

4

Upsell & Cross Sell • Upselly

5

Also Bought Cross Sell

6

Upsell Recommendations

7

Wider - Personalized Recommendations

8

Globo Upsell, Related Products

9

Frequently Bought Together

10

Recom.ai ‑ Upsell & Cross‑sell

Show More
There are several ways that you can add revenue from orders that customers are going to place with your shop. One of those ways is to recommend products that the customer might also like. There are various ways of doing this. You could use complementary products, like printer toner when someone buys a printer. Or you could try to create product bundles. Or you might also want to use one of the many 'Also Bought' Shopify apps.
What Are Also Bought Shopify Apps?
Also Bought Shopify Apps are software that you can add to your store to tell customers what has been bought by other customers who had similar products in the cart. This adds certain elements to the psychology of shopping, such as FOMO and urgency. It also adds social proof and builds trust between your audience and you.
It is also an excellent way to make carts more valuable when the customer puts them through. Also bought tactics can also be used within email marketing campaigns. This is where a customer is sent a list of recommendations based on what they purchased and what others have bought. Therefore, you can improve customer retention, which can be a great way to improve profitability.
Key Takeaways
1
Also Bought Shopify Apps enhance the shopping experience with personalized recommendations.
2
Effective upselling and cross-selling strategies are crucial for increasing average order values.
3
Monitoring app performance and adjusting strategies is crucial for maximizing the impact of Also Bought Shopify Apps.
Top 10 Also Bought Shopify Apps For You:
Filter between free and paid
Vitals

Vitals is one of the best apps that is available for your store. It isn't just a bought together app, it has another 40 plus functions built in. This makes it one of the most powerful apps that you can buy and use on your Shopify store. In addition to the frequently bought together function that is much like the Amazon aspect there is also a wheel of fortune game that can reward customers for interactions.
There are also other functions such as creating product bundles, cross-selling, countdown timers and more that can help your business grow very quickly. You can improve conversions and revenues with ease and for a very reasonable fee every month.
And to help you improve your ranking on Google there are also SEO aspects that can grow your traffic. You can also add chat functions to your website that helps to build trust and solve numerous customer service issues quickly.
Vitals Highlights:
Add gamification to your website with a wheel of fortune.
Use the frequently bought together functions to increase order values.
Improve search ratings with great SEO functionality.
Chat features that can help you serve your customers.
Also Bought • Recommendations

This app uses the Amazon style to offer products that others have bought and places this on the product pages for website visitors to see. There are lots of great options that can be used. The AI uses state-of-the-art analysis techniques to choose products that are a perfect match for the products within the cart. Some the factors included within the calculation include sales history, new orders and other product updates. The analysis is done in real-time, so changes are automatically applied to the site.
You can choose the location on your site where the recommended products are displayed. You can also choose the recommended products. So, if you know what products should be bought together, because you know customers like to buy them together, then you can do a manual list. Otherwise you can actually automate this and get recommended products that are based on the users of your website. This process saves time, but can also be more accurate, increasing revenues from your site by improving conversions.
While on the site, customers have the choice of how many of the recommendations are added to the cart. They can add just one, two, three or even none of the products. And you can reduce decision fatigue by limiting the number of recommendations that the customer can be shown.
Also Bought – Recommendations Highlights:
Random products can be used when there is not enough information for the system to create a list of recommendations.
You can show product ratings when you have one of the many review apps installed on your Shopify store.
You can limit the number of product recommendations shown on your site to reduce consumer's getting decision fatigue.
Can allow website visitors to select the variants of some products when there are different colors, sizes, etc. available.
Sales Rocket

A similar app to Vitals, Sales Rocket has more than 35 amazing functions to take your website to the next level, and all bundled into one, simple to use app. This app can save you hundreds if not thousands on subscriptions to other apps on your store, while also maximizing your store's revenues. In addition, it can improve website speed by limiting the numerous coding elements that have to be added to your store.
There's a great 'also bought' together feature on the app. This allows you to display products that are possible substitutions to the one that customer is looking at or what other customers have bought with the currently viewed product. This can help improve conversions and increase order values.
There are also other features on this store. This includes a shipping bar, sales popup notifications, countdown timers, stock countdown and even a delivery by function. The app also has the ability to create lead capture forms that can help you build a strong email marketing list. This is done through a beautiful Wheel of Fortune game that customers can come back and play every day, improving traffic to your site.
SALES ROCKET Highlights:
Use more than 35 functions on your site to help improve sales, conversions and order values.
There are lots of features that help to create urgency and FOMO on your website that can improve conversions.
You can show products that others have bought while also buying the product that the customer has added to their basket or looking at.
Can help to lower customer cart abandonment on your site.
Upsell & Cross Sell • Upselly

This app, although listed as an upsell or cross-sell app is the perfect app for showcasing what other customers have added to their basket while also viewing the current product. The recommended products are located on the product page. The add to cart button for the recommended products will be automatically matched to the call-to-action color that used throughout your store. Therefore, all the elements that this app adds to your store will seamlessly integrate into your website.
There is great help if you're struggling to make the most of the app. This can include help installing the app on your store or setting it up on your store to maximize returns.
You can help customers make decisions, and reduce cart abandoned, by reducing the number of products that are recommended on any product page. In addition, if you don't have enough products that can be recommended, the system will randomly select other products.
Finally, there is the option to display a discounted price that will help improve uptake of any offers. This can improve the value of orders on your site.
Upsell & Cross Sell Highlights:
You can manually recommend products from your store that you think are a good match for the customer.
Limit the number of recommendations displayed the customer to reduce decision fatigue.
Choose the position of the widget where recommended products are displayed to improve conversions.
Customers can add one or more of the recommended products into the shopping cart.
Also Bought Cross Sell
This app uses the Amazon style of 'also bought' to promote product bundles. It therefore creates a sense of social proof and builds trust with the customer. The app uses what customers have bought in the past in their orders to create a list of products that are often purchased at the same time. Therefore the recommendations are more aligned to the purchasing behaviors of your customers and so have a better chance of success.
The app also has lots of customization options available for your store. This includes how many products you recommend to customers, the title, color, background settings and more. You can check that the style and the design of the 'also bought' area can be seen with a handy preview button.
Also Bought Cross Sell Highlights:
Creates a frequently bought together system that is similar to the Amazon 'Also bought' area.
It is very easy to install and use, you don't need to have any developer/coding skills nor a developer to implement it.
Can improve your website's revenues with little work as all recommendations are automatically created from past orders.
Can customize the area with ease with lots of options.
Upsell Recommendations
This is a free app that allows you to add related and 'also bought' products to your store pages to upsell to customers. This increases the customer's order values and therefore improves store revenues and order profitability. The look of the output for this app is heavily based on the Amazon 'bought together' aspect on the popular eCommerce site. Therefore, customers who are used to shopping on the eCommerce giant will be comfortable with the process and the recommendations.
The app offers you three widget placement areas on your website. This includes home, product and cart pages. Therefore, you can have a maximum amount of choice of where to recommend products to your customers. There are lots of algorithms that can help to recommend products such as bestsellers and more. The recommendations can be calculated through the monitoring of buying behaviors from past customers. This helps the AI to predict what future customers might want when they're visiting your store.
You can also customize the style and look at the widget. Therefore there is a seamless experience for customers who are on your website.
Upsell Recommendations Highlights:
Will not reduce the speed of your website, therefore there is an excellent user experience across your site and won't lower your search rank.
Analyzes the behaviors of past guests to predict trends that match the behaviors of customers coming to the business.
Uses the familiar Amazon style that can put customers at ease.
There are three locations to position the 'also bought' section that includes the home, product and cart pages.
Wider - Personalized Recommendations
Wider is used by numerous Shopify Plus merchants and many Shopify users on the basic plan. Some of the big brands that use this app include: Kappa USA, Unilever, Gym Plus Coffee and more. And with these brands, they've improved conversion rates by an average of 20-30%. The app offers you a chance to recommend products to customers in various ways and you can host these 'also bought' products using smart widgets on the home page, product pages, cart pages, thank you pages and on other content throughout the store.
The app allows you to showcase products related to those a visitor is currently browsing. Recommendations are made based on similar collections, tags, product type and product tags. It takes just one click for customers to add the products to your basket.
If you want, you can also choose which products are going to be recommended. One of the best aspects of this app is that you can have automatically selected products that have been bought with those the customer has bought. For instance, if customers buy a desktop with their printer, then the system can recommend that.
To help you with your site's customer retention, you can send personalized product recommendations via email. You can use MailChimp or Klaviyo to send emails.
Wider – Personalized Recommendations Highlights:
Send product recommendations through email.
Create recommendations for products based on what other customers have bought with the products that are in the cart.
Easy to use and install on your site with recommended products being shown on several locations.
Used by some of the biggest brands on Shopify Plus and proven to improve conversions.
Globo Upsell, Related Products
This app can really help you add that 'also bought' aspect to your Shopify store. It gives recommended products to your customers that can help improve order values and revenues for your store. It has a super user-friendly interface as well as simple-to-apply configuration steps. You don't need any coding or developer skills to get it work. The app is also compatible with any Shopify theme.
Recommendations are made through a list of relevant conditions that are defined by you. Shoppers can also see the recommendations in three different pages: just below the 'Add to cart' button on the product page and above the footer on the product page and in the cart page. Recommendations can also be done in a slider to make it look like the Amazon 'also bought' section.
Globo Upsell, Related Products Highlights:
Simple to use this app on your store.
Can use your own rules to create a list of recommended products for your store.
Recommendations can be displayed in three different sections on your website including the cart page.
Has the 'Amazon also bought' feel to it.
Frequently Bought Together

This app gives you effortless Amazon-like recommended products on your store. It analyses the previous purchases that have been made in your store by using data mining algorithms. This creates a list of recommended products for each of your products looking at what products are often bought at the same time. The result is a list of products displayed when a customer is on a product page.
The customer can then add products to their cart with just one click.
The style of the 'also bought' section are automatically aligned to the most popular Shopify themes. You can select the position of the widget within the product page, and play around with the position to improve conversions.
Frequently Bought Together Highlights:
Effortless amazon-like recommendation on your site.
Analyzes past purchases to make recommendations.
Blends into the theme's design.
Can be placed in numerous selections of the product page.
Recom.ai ‑ Upsell & Cross‑sell
This app will help you make more product recommendations for your customers. This will increase customer retention and improve order value as well. This app uses widgets as sliders, which can be placed almost anywhere on a website page and can also be displayed on popups that can display when certain actions are made, products are in the cart and more.
You can develop a strong marketing plan with this app that can help generate and deliver automatic upsells and cross-sells based on what is bought by other customers while buying products in the customer's cart. This will increase uptake of the 'also bought' products. You can also use your own rule system to offer recommended products to your customer.
The app comes with great customer service and a dedicated manager to help you make the most out of the app.
Recom.ai ‑ Upsell & Cross‑sell Highlights:
Recommend products based on past behaviors of other customers.
Can use popups or sliders to display recommended products to your shoppers.
Increase the value of orders placed through your store.
Create your own rules to recommend products based on your own perceptions and knowledge.
Key Features of Also Bought Shopify Apps
Personalized Product Recommendations
These apps use advanced algorithms to suggest products based on customer behavior, enhancing the shopping experience and increasing sales.
Customizable Display Options
Flexibility in design and layout allows for a seamless integration with your store's theme, ensuring a consistent user experience.
Real-Time Analytics
Providing real-time insights into customer preferences and buying patterns, these apps help in making data-driven decisions for your store.
Automated Upselling and Cross-Selling
Automatically suggest related products or bundles at checkout, encouraging customers to make additional purchases.
Seamless Integration with Shopify
Easy to install and integrate with your Shopify store, these apps offer a hassle-free setup process.
Responsive Customer Support
Reliable customer support ensures any issues are promptly addressed, maintaining the smooth operation of your store.
Maximizing Sales and Conversion Rates with Also Bought Shopify Apps
Impact on Conversion Rates
Also Bought Apps have a direct impact on conversion rates. By recommending relevant products, they not only enhance user experience but also drive more sales.
Cost-Effectiveness and ROI
The return on investment from these apps can be substantial. Selecting cost-effective apps that deliver results is crucial for maximizing profits.
Analytics and Performance Tracking
Apps that offer detailed analytics help in understanding customer preferences and behavior. This data is invaluable for making informed decisions and improving sales strategies.
Conclusion: Top 10 Also Bought Shopify Apps
It is so important to use one of the top Also Bought Shopify apps on your store. It will increase revenues, order values and profitability as well building the customer's experience on your store. There are numerous options available, each with their own advantages and disadvantages. The choice of which to use is yours.
FAQs
Are Also Bought apps effective for all types of products and industries?

Yes, these apps are versatile and can be effective for a wide range of products and industries. They adapt to different shopping behaviors and product types.

How do Also Bought apps handle privacy and customer data?

Also Bought apps comply with privacy laws and Shopify's data handling policies. They use customer data responsibly to provide product recommendations.

Do Also Bought apps require technical skills to install and manage?

No, these apps are designed for easy installation and user-friendly management. They can be set up and operated without needing advanced technical skills.
Avi Klein
Vast experience in the online world. Shopify Expert, SEO expert, Web developer and consultant to several online companies. Read more about
our approach
to reviewing themes and apps.