10 Best Shopify FOMO Apps – [2023]
Last modified: October 26, 2023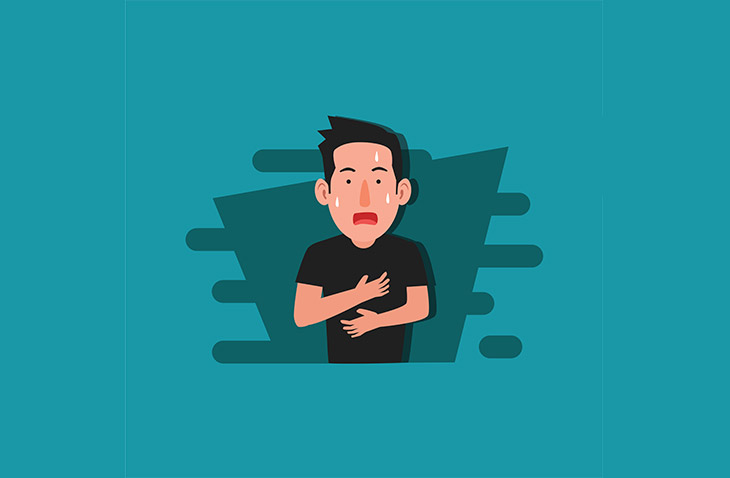 #
Image
Name

Get a Free Custom Shopify Store
1

Vitals

2

Sales Pop ‑ FOMO Notifier

3

Countdown Timer Ultimate

4

Urgency Pack Ultimate

5

Urgencer ‑ sell with urgency

6

Sales Pop up ‑ Social Proof

7

Ultimate Sales Boost

8

Disco: Flash Sales & Urgency

9

SALES ROCKET

10

Ultimate Countdown Timer

Show More
FOMO (fear of missing out) is the concept that customers don't want to be left out of large trends. This is a common marketing tactic among businesses and Shopify store owners. As a result, there are numerous Shopify FOMO apps available to install on your store.
What Will Shopify FOMO Apps Do?
Shopify FOMO apps will inform the visitor that there is a particular trend that they should know about. This could be that there is limited stock of a popular product or that there have been numerous purchases of a product within a set period of time.
These pieces of information can create a panic with the shopper. They then quickly purchase the items they want without dithering on the purchasing decision. This can be vital for online stores as many customers (up to 75%) will abandon carts. Using Shopify FOMO apps, you can reduce this down.
Therefore, by using urgency as a tactic in your store you can actually reduce the time it takes to get a visitor to a customer and improve revenues/profits.

Key Takeaways
1
Shopify FOMO apps inform visitors about trending products or limited stock.
2
These apps can induce quick purchasing decisions by creating urgency.
3
Using FOMO apps can significantly reduce cart abandonment rates.
10 Must Try Shopify FOMO Apps
Filter between free and paid
Vitals
Vitals is a great app that has a wide range of functions (40+) to make your Shopify store a great asset to your brand. One of the most impressive features is a wheel of fortune style function that allows gamification of the shopping experience on your website visitors. It also offers ways to improve SEO, collect reviews and build trust with your audience.
The app has several ways in which it creates that urgency feeling. On a basic level it has a frequently bought together asset that tells customers what other products customers bought who also purchased the items in their cart. It also adds social proof elements by using verified, real sales to tell visitors who else has bought the same product that they're looking at.
The app can also help with currency conversion, live chat and has a sticky add-to-cart functionality. This allows you to create a modern website that will impress guests. You'll be sure to add revenue to your site by using this app.
Vitals Highlights:
More than forty functions to help you grow your Shopify store and earn more revenue.
Amazon-like frequently bought together app to help improve revenues.
Includes SEO aspects to help you rank your website.
A sticky, animated add-to-cart button that can make it hard for customers to resist adding the product to their cart.
Sales Pop ‑ FOMO Notifier

One of the best ways to create that FOMO experience for customers is to tell them when someone else has bought the product. It makes the product seem popular and worries visitors that more sales might limit the availability of the product. This is exactly what this product does. It tells the current visitor of the latests sales. This makes your store seem more popular and active, which also helps to build trust between your visitors and brand.
When the customer sees all the sales, they are also more likely to continue with the purchase of the product. This social proof is easy to implement with this app too. The purchases displayed can be from up to the last thirty days, therefore, if you're getting in a lot of sales, you can get a lot of action on the popups.
There are lots of benefits that make this app a great choice. For instance, you can show popups of just the product that the customer is viewing (great for stores with massive catalogs) and you can show popups only on specific pages (great for those who want to show notifications on multiple pages and have just one/two products).
You can also track activity. This enables you to see what products customers are really looking for. The products they're converting on, will be the ones they have the most fear of missing out on.
Sales Pop ‑ FOMO Notifier Highlights:
Saves you on advertising costs by adding social proof to your website.
Can improve upsells with the upsell sales popup also integrated.
Customize the products displayed and where they are displayed.
Track performance of your FOMO campaigns.
Countdown Timer Ultimate
This simple app can help you increase sales on your website by creating a massive sense of urgency. The app is a countdown timer that countdowns until a sale/event or something is over. There are 12 clock designs that can have customized colors and fonts.
Any visitor that sees the ticking clock on your store, will not want to see the timer run out and them miss out on potential products they want/need or a deal that is available for a limited time. Therefore you will see higher conversions. This Shopify FOMO app allows you to operate the timer for mobile visitors as well, making it a great option for those that sell to a lot to customers using mobile devices.
This app is perfect for small websites that want to also host flash sales, special day sales, seasonal sales, limited time promotions, clearance sales or daily deals. It might also be used for dispatch times, which is also an aspect of FOMO, as customers might want products by a certain time (especial during holiday periods).
There are free and paid versions of this app. The free version has lots of the features available, but does have the developer badge on the clock design. To remove this, you have to upgrade to the premium version.
Countdown Timer Ultimate Highlights:
A free version of the app that allows you to add a countdown to your website.
Great for numerous types of sales on your website.
Can customize the font and colors of the clock.
Creates urgency and fear that your visitors will miss out on offers on your website.
Urgency Pack Ultimate

There are many different strategies that are important in FOMO. Some Shopify FOMO apps cover just one strategy, this means that you might need to add several apps to cover all the strategies possible.
However, you can take advantage of all the strategies with just this one app. This can help with website speed, as the more apps you have installed, the slower your website is.
The different aspects of this app include a product timer component. This is where a product has a set timer for a discount, sale or dispatch time. You can also have a sales popup element that tells the visitor when a sale of a product has been made. And you can warn customers of low stock with the stock counter.
To improve trust with your audience, there is a trust badge component within the app that is added for free. This allows you to display several badges to showcase how secure your website is or that it has certain qualifications.
This app is full optimized for desktop, tablets and mobiles plus there are numerous customization options available to make sure options applied are aligned to your brand.
Urgency Pack Ultimate Highlights:
Improve your conversions with several strategies.
Increase trust with your audience.
Use timers and popups in conjunction with each other.
Customization options for your website.
Urgencer ‑ sell with urgency
This app allows you to create custom urgency boxes in your product pages. These will create a sense of urgency and trust. This will increase sales by showing visitors how many people are viewing the same page as they are, how many visitors from their location have visited a page and you can add urgency text anywhere on your product pages.
The number of visitors who are looking at a certain page is done in real-time. The number is refreshed every 10 seconds. It shows activity on your store and builds trust with your visitors. There are different urgency boxes for every product. Therefore, you can see which products the boxes work for. These boxes are customizable.
The app works on all Shopify themes and devices without any coding knowledge needed and it takes just one click to install.
Urgencer ‑ sell with urgency Highlights:
Preview how the app will look on your store.
Low-cost app that can help you improve sales and conversions.
Showcases the number of visitors on the page the customer is at.
Works on all themes and devices.
Sales Pop up ‑ Social Proof

This app creates urgency with one specific tactic by showing a popup of products that have been bought recently by other customers. This not only creates urgency and fear of missing out with the audience, but you can also build social proof with your audience. This can also increase conversions.
At the time of writing, there are two new features that are supposed to be added by the end of February 2020. This includes a countdown timer and stock countdown. Therefore, there is potential that this app could be very useful for your website.
This app can also help lower bounce rate and decrease cart abandonment.
The app is fully responsive and customizable. Therefore, you can showcase your recent sales without losing your site's branding. In addition, you can be sure the app should install on your store. It is compatible with all themes and devices.
Sales Pop up ‑ Social Proof Highlights:
A free app that can help you improve your website's conversion rate.
Lower bounce rate.
Add a sales popup for your site showcasing your site's recent sales.
Create urgency with your audience.
Ultimate Sales Boost

This app is packed full of features that allow you to build upon your already successful store. You can add sales using Buy-One-Get-One upsell messages and new image sales images. At the same time, you can add urgency, scarcity and trust to your store with several options.
One of them is a countdown timer that can be added on the home page, collection and product pages. This can include a timer for when sales are going to be finished or when the last chance for delivery is going to be.
You can also add a free shipping message on any product page, low stock warnings and trust badges. To add interest on your website, you can also add an animated add-to-cart button.
Campaigns with audiences can also be targeted. This can be done based on several factors including location, product tagging, spending and customer tags. And if you want to limit the FOMO to specific times, then you can schedule campaigns.
Ultimate Sales Boost Highlights:
Add several factors to your website to help increase sales.
Product countdown to warn customers of low stocks.
Schedule campaigns and use tags to customize marketing and events.
Animated add-to-cart button.
Disco: Flash Sales & Urgency
Flash sales are a great way to create a FOMO campaign. They offer a short-term period that puts urgency into the minds of the customer. This app gives you the perfect platform to host that flash sale. You can apply discounts to hundreds or thousands of products within minutes, set the length of time that the sale will last for and then let the campaign run.
To help with urgency there is a timer bar that tells customers how much they can save but also how long they've got left to make that happen. The bar at the top can rotate with messages and you can also have a live countdown timer on a product page.
The products in the sale can set to all or a select number. Meaning that you can really make your sales specific to what you need.
The result of the app allows you to create specific urgency on your site. You can also build anticipation of your sale by having the announcement bar tell customers when there is going to be a sale and collect their email address for campaigns and to inform them when the sale is going to take place.
Disco: Flash Sales & Urgency Highlights:
Create flash sales on your site within minutes.
Add countdown timers that create a sense of urgency.
Build anticipation of sales and sign people up to your marketing list.
Choose entire catalogs, collections or just a small selection of products.
SALES ROCKET

This app is similar to Vitals in that it isn't just one app, but rather 35 apps that are bundled into one, simple app. That allows you to add functions to your website without slowing down your website and costing you a fortune. There are several options with this app that allow you to create a sense of urgency with your visitors.
This includes a stock countdown option, sales popup notifications and countdown timers. There are also several ways that this app allows you to reduce the cart abandonment with a get-it-by timer, shipping bar and more. This can all add urgency and social proof to your website as well as improve revenues on your store.
To help make your store more profitable in the long term, there are lead capture features in this app. This includes a great Wheel of Fortune where customers can win a prize and it includes a discount bar to encourage quicker, higher spending on your store.
SALES ROCKET Highlights:
More than 35 apps rolled into a one nice package.
Includes lots of features that help create urgency.
Can build leads with gamification options.
Lower customer cart abandonment with ease.
Ultimate Countdown Timer
Another countdown timer that is free to use and creates a sense of urgency on your website. It can be used to improve awareness of sales on your website and improve conversions by telling customers they will miss out if they don't complete the purchase on time. This will lead to more revenue for your brand and higher profits. If you use Google Ads as a way to market your brand, this might also improve ROI by using this service.
There is no coding knowledge needed for using this app. It is installed quickly and easily and within a matter of seconds you can use the countdown timer on your website. The look and feel of the timer can match your store's branding with just a few, simple customization options.
ULTIMATE Countdown Timer Highlights:
This is a completely free app, there is no premium option available.
Customize the look of the timer to match your store's branding to add the timer seamlessly into your website.
Schedule the start and end dates/times of your timer, so you can start the timer when you're not available and align it with the start/end of your sales.
Can be used for numerous types of sales on your website.
Embracing FOMO Apps and Strategies in eCommerce
Significance of FOMO in Online Shopping
In the field of online shopping, the Fear Of Missing Out (FOMO) plays a pivotal role in influencing purchasing decisions. FOMO taps into a shopper's innate desire to be part of a trend or to grab a deal before it's gone.
This psychological trigger can effectively nudge hesitant buyers into making a purchase, ensuring they don't miss out on a limited-time offer or a trending product.
Impact on Sales and Conversion Rates
Integrating FOMO strategies into an eCommerce store can lead to a noticeable boost in sales and conversion rates. By showcasing real-time purchases or highlighting limited stock, shoppers are prompted to act quickly, reducing cart abandonment rates.
Additionally, displaying social proof, such as reviews or ratings, can further instill trust and confidence in potential buyers, encouraging them to complete their purchase.
The Power of Real-time Notifications
In the digital age, customers are constantly seeking validation before making a purchase. This is where real-time notifications come into play.
These notifications, such as "Recent Sales" or "Low Stock" alerts, provide instant social proof, assuring potential buyers that others are also purchasing the same product. This not only builds trust but also creates a sense of urgency, nudging the customer towards a purchase.
Benefits of User-friendly Interfaces
A seamless user experience is crucial for any app or tool. Apps with user-friendly interfaces, easy installation processes, and customization options are more likely to be adopted by merchants.
A smooth user experience ensures that merchants can set up and use the app without any hiccups, enhancing the overall efficiency of their online store.
Enhancing Customer Experience with Analytics
Data-driven decisions are at the heart of successful eCommerce businesses. Apps that offer robust analytics and reporting features allow merchants to track conversions, understand customer behavior, and tailor their strategies accordingly.
By understanding which notifications or prompts lead to higher conversions, merchants can optimize their strategies for maximum impact.
Choosing the Right FOMO App for Your Store
Integration Capabilities
The best FOMO apps integrate seamlessly with popular platforms and tools. Whether it's integration with review platforms or marketing tools, having an app that plays well with others is essential. This ensures that all tools work in harmony, providing a unified experience for the customer.
Value for Money
While features and capabilities are essential, it's also crucial to consider the cost. Merchants should look for apps that offer a good balance between price and features.
Some apps might offer advanced features at a higher price point, while others might provide basic functionalities at a lower cost. It's all about finding the right fit for your store's needs and budget.
Reliable Customer Support
Even the best apps can encounter issues or glitches. In such cases, having a responsive and helpful customer support team can make all the difference. Merchants should opt for apps that have a track record of providing timely and effective support, ensuring that any issues are resolved promptly.
Conclusion: 10 Best Shopify FOMO Apps
If you're looking to improve conversions on your website, you need to give your audience a reason why they should buy from you. By giving them urgency, you are making them fear that they might miss out on something (FOMO). There are lots of ways of creating urgency on your website and by using any of the Shopify FOMO apps above, you can increase sales on your site. Which app will you use?
FAQs
Are there any analytics provided by FOMO apps to track their effectiveness on Shopify stores?

Yes, many FOMO apps provide analytics to track their impact. While some users find the analytics to be slightly off, many have reported significant increases in store engagement and sales after using these apps.

How do FOMO apps integrate with push notifications on Shopify?

FOMO apps often showcase recent sales, reviews, and live visitor counts. They can also send push notifications for price drops, abandoned carts, and discount alerts.

How do FOMO apps impact influencer marketing on Shopify?

FOMO apps can enhance influencer marketing by providing a user-friendly platform. They make influencer marketing easy and effective, regardless of the scale of the campaign.
Avi Klein
Vast experience in the online world. Shopify Expert, SEO expert, Web developer and consultant to several online companies. Read more about
our approach
to reviewing themes and apps.