Avoid These Bad SEO Habits To Rank Better On Search Engines
Last modified: December 2, 2021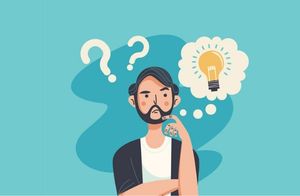 SEO is one of the most important aspects of running an eCommerce store. You need to rank highly on Google and other search engines in order to get more customers to your site. The more visitors you have at your store, the more people that will convert and the greater the revenue from your store.
There are numerous blog posts online that detail what you should do to improve ranking. There are also lots of SEO apps that can help you improve ranking. But not all of this information is accurate.
So, here are some bad SEO habits that can hurt your ranking and what you can do better online.
Recommended: 18 Best Shopify SEO Apps [Sep, 2023]
#
Name
Image

Get a Free Custom Shopify Store
1

SEO Booster ‑ SEO Marketing

2

Shopify SEO Suite by AVADA

3

Plug In SEO

4

SEO Manager

5

Benchmark Hero

6

SEO Doctor

7

Ultra SEO

8

SEO Products Optimizer

9

Smart SEO

10

ReloadSEO

11

SEO Image Optimizer

12

JSON-LD for SEO

13

SEO Expert Pro

14

SEO Images All-In-One SEO

15

SEO Ranger

16

All In One SEO Optimizer

17

SEO Assistant by Buymaxx

18

SEOMetriks Marketing Tools

Show More
1. Overstuffing Keywords
Keyword density, that is the number of times a keyword is used on a page, should never be any higher than 3% on a page. Stuffing your website with keywords gives your page a bad ranking and can lower its ranking. This is the same if you have multiple keywords on a page that are overused.
Instead, you should use one keyword on each page and use it once every 50 words at most.
2. Too Many Inbound Links Of Poor Quality
When it comes to inbound links quality is definitely more important than quantity. Don't spend all your time linking from other pages to just your home page or product pages. Instead, spread out inbound links across your website and make sure that you're getting links from high authority domains.
Avoid using spam farms and only use comment sections to gain links if you have something to say and the website is relevant. One of the worst things you can do is go to a cooking site to say 'good article' and then linking to your fashion website. It is unprofessional and Google could rank you down.
3. Having Short Blog Posts
While the number of blog posts is important on your website, so is the quality of blog posts. Ensure all blog posts are at least 1,000 words long and have some important information in there. Be sure that your content has a good Flesch Reading Score.
Long blog posts are seen as more authority and therefore, are better. You should aim for about 15 blog posts per month at between 1,500 and 2,000 words.
4. Forgetting To Optimize Images
Images are often forgotten about when it comes to SEO. They're optimized for keywords with the title, caption, description and alt text all having the keyword. However, images are often not optimized for size. Size affects the speed of your website and the longer it takes for your website to load, the lower your rank on Google and other search engines.
Apps like SEO Booster can help with optimization of your images.
Final Word: Avoid These Bad SEO Habits To Rank Better On Search Engines
When it comes to ranking on your site, there are lots of things to consider. There are numerous SEO apps that can help you rank better, but you still need to avoid the potential SEO bad habits that are listed above.
Avi Klein
Vast experience in the online world. SEO expert, Web developer and consultant to several online companies.
Read more...
. Read more about
our approach
to reviewing themes and plugins.