18 Best Shopify Bundle Products Apps – [2023]
Last modified: April 23, 2023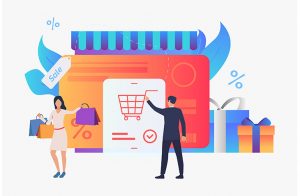 #
Image
Name

Get a Free Custom Shopify Store
1

Vitals

2

Bundler - Product Bundles

3

Wide Bundles - Quantity Breaks

4

Unlimited Bundles & Discounts

5

Bundle Builder

6

Product Bundles: Fast Checkout

7

Bundles

8

Upsellkit

9

Sumtracker Inventory & Bundles

10

Bundable ‑ Customizable Kits

11

Frequently Bought Together

12

Bundlify ‑ Cross selling boost

13

Bundle Products | Upsell

14

Fast Bundle

15

Bundle Wizard

16

Product Bundle Volume Discount

17

Bundlo: Products Bundle - Inactive

18

Bold Bundles

Show More
When you want to raise revenues, but not look for new customers, you can increase sales by bundling products together. Generally speaking, products are bundled together when they are related to each other. The bundled products are often sold at a slight discount in order to convince visitors to the website to spend more money.
Many eCommerce websites utilize bundled products. One notable example is Amazon. They've used bundled products to help improve revenues quickly over the year.
Why Use Bundled Products On Your Shopify Website
In addition to higher order values, you can gain several benefits from bundling products together. For one, it makes it easier to predict product demands by using bundles. It also allows you to sell more of all products, which can make it more cost effective to buy in products and therefore grow profit margins with increased sales.
Bundles can really help you earn more money from your website without having to attract more customers. Adding bundles to your website can help improve sales by 20% and profits by 30%.In addition, upto 30% of all eCommerce sales is created by bundles, upselling and cross-selling.
Therefore, adding bundles to your website can be well worth the effort and costs can be very low. Some apps are free to install while others cost just a few dollars per month. And you can see how websites like Amazon use bundles to improve sales and profits.
Bundled product options is also a good way to sell your less popular products, which could have large profit margins, with more popular items that have smaller profit margins.
This article doesn't deal with merging several orders into one.
So, which apps for bundled products do we recommend?
Avi Klein
Vast experience in the online world. SEO expert, Web developer and consultant to several online companies.
Read more...
. Read more about
our approach
to reviewing themes and plugins.