13 Best Shopify Bundle Products Apps
Last modified: October 21, 2021
When you want to raise revenues, but not look for new customers, you can increase sales by bundling products together. Generally speaking, products are bundled together when they are related. The bundled products are often sold at a slight discount in order to convince visitors to the website to spend more money.
Many eCommerce websites utilize bundled products. One notable example is Amazon. They've used bundled products to help improve revenues quickly over the year.
Why Use Bundled Products On Your Shopify Website
In addition to higher order values, you can gain several benefits from bundling products together. For one, it makes it easier to predict product demands by using bundles. It also allows you to sell more of all products, which can make it more cost effective to buy in products and therefore grow profit margins with increased sales.
Bundled product options is also a good way to sell your less popular products, which could have large profit margins, with more popular items that have smaller profit margins.
So, which apps for bundled products do we recommend?
Bundle Products:
#
Name
Image
Shopify

More Info

1

Vitals

More Info

2

Bundler - Product Bundles

More Info

3

Bold Bundles

More Info

4

Bundle Products

More Info

5

Bundle Builder

More Info

6

Product Bundle Volume Discount

More Info

7

Product Bundles: Fast Checkout

More Info

8

Bundles

More Info

9

Bundlo: Products Bundle

More Info

10

Upsellkit

More Info

11

Bundable ‑ Customizable Kits

More Info

12

Frequently Bought Together

More Info

13

Bundlify ‑ Cross selling boost

More Info

Show More
Filter between free and paid
Vitals
This is one of the best apps you can get on Shopify and it isn't just one app really. There are forty functions included in this app that make it one of the most powerful available for Shopify store owners. For instance, there is a wheel of fortune style app that allows you to gamify the shopping experience for your website visitors. As well as ways to collect reviews, SEO aspects and more.
There is also a very powerful product bundles function that comes with this app, this feature works the same as many others. Products are selected depending on a set of rules and displayed as if they were on the main Amazon website. This system is proven to increase conversion and grow revenues for brands.
And with the other features included with this app, there is no reason why this should be discounted.
Vitals Highlights:
Forty apps to help you grow your Shopify store and earn more revenue.
Amazon-like frequently bought together app to help improve revenues.
Includes SEO aspects to help you rank your website.
Chat features to help you build trust between your store and customers.
Bundler - Product Bundles
Bundler is a free app that allows you to group products together with a discount. There are numerous ways that you can offer a discount and that includes a percentage discount (i.e. 15% discount when two products are bought together) or a fixed discount (buy a bundle and get $5 off the total price).
The percentage discount is the easiest to apply and is the most effective as customers see it as more value.
You can showcase the potential savings your customers can make with a popup. You can also decrease cart abandonment rates by asking customers to checkout straight away when they've qualified for the discount.
If you also have a physical store and use the Shopify POS system, you can integrate this app with that. So physical store customers can also benefit from your excellent offers.
Bundler Highlights:
Free app to help you sell more and improve revenues.
Integrate with your physical store.
A landing page can be created for each bundle.
Set the number of products customers have to put into their cart to qualify for bundle discounts.
Bold Bundles

Selling bundled products is a great way to increase sales and improve order value. With Bold Bundles, it is simple to offer percentage discounts. The app allows you to choose what products need to be in the cart for the discount to apply, how many of those products are needed and what that discount is.
This app is very clever. If any customer attempts to remove an item included in the bundle, then the discount is removed.
Bold Bundles allow you to utilize the Frequently Bought Together system that you see on other stores, like Amazon. You can also customize the look and feel of your bundles, so you can match the bundles to your branding.
Bold Bundles Highlights:
Uses typical sales tricks to help you sell more products.
Customise the look of your product bundles with unique images and more.
Products can be mix and matched if you want to offer that to your customers.
The app can recommend the perfect bundles for your store.
Bundle Products

You don't have to mix and match customers for a product bundle. With Bundle Products you can offer discounts for not just different products together but also when customers start to buy more of one product. You can advertise numerous bundles anywhere on your store. You just need to add a single div into a page template.
You can display bundles in numerous languages to reach a wider audience. And using short descriptions, you can showcase what customers will get when they choose a bundle for your store.
This app is designed to get your poor performing products selling well. Any product can be used within multiple bundles and you can have bundle options advertised on any product page.
Bundle Products Highlights:
Activate and deactivate product bundles at will.
Have bundles of single or multi-products.
Create product bundles for events.
Have bundles that start at a particular date and end a specific date.
Bundle Builder
Create custom product bundles with this nice app that allows you create bundles with single SKUs or multiple SKUs. According to the app developers they've helped Shopify businesses make an additional $10 million.
Bundles are created as their own products, so they are easier to manage. It also gives them a unique product page which allows you to include more information about what the customer gets. Despite this, the stock of all the components of the products in the bundle can be managed.
The bundles can include custom product bundles, gift sets and kits. And you can set a price that is not dependent on the individual prices of the products that are included in the bundles.
If you also want to use discount codes on your bundles, you can with this app as discount codes aren't used to offer bundled products.
Bundle Builder Highlights:
Create bundle prices that aren't related to the price of the products within the bundle.
Discount codes can be added to bundles.
Stock is managed of all the products within the bundle.
Has reportedly helped businesses to earn more than $10 million in addition.
Product Bundle Volume Discount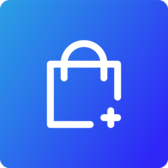 Product Bundle Volume Discount is an effective app meeting all your needs of creating smart bundles with selected discounts. By using this app, you can make unlimited and various types of bundles. There are many bundles with discounts options for you to set up such as multiple product discounts, quantity breaks or volume discounts, line item or product variant discounts, etc.
This app collaborates the benefits of both upsell and cross sell methods which attract more traffic, boost sales, promote new products and get rid of slow moving inventories. Besides, you can display product bundles on any pages in your Shopify store and freely customize the design of your product bundles matching with your theme.
Advanced analytics report provides detailed information about revenues you get from bundles, purchase quantity, add-to-cart quantity, etc. Since then, you can assess the efficacy of bundles, as well as collect customer interests and adapt your strategy accordingly.
Product Bundle Volume Discount Highlights:
Unlimited and various mixture of products bundles with discounts
Full design options for product bundles
Display product bundles anywhere in your store
Easy to use, free pricing plan available
Advanced analytics report of bundles performance
Product Bundles: Fast Checkout
This app allows you to offer numerous different types of discounted bundles and allows you to upsell to customers that can really skyrocket your revenues. When the customer chooses to upgrade and buy a bundle, they are taken straight to the checkout page, instead of the cart page. This unique approach allows you to streamline the selling process, reduce cart abandonment and improve revenues.
There are several types of discounted bundles that can be offered. For instance, you can offer three types of products for a set discount, offer a set number of products for a number of other products free and free shipping when so many products are bought together.
This simple app is easy to use and will help your business grow.
Product Bundles: Fast Checkout Highlights:
A fast checkout process for better customer experience.
Improve conversion rates and lower abandoned cart rates.
Simple product bundles allow you to manage your product stock levels easier.
Create an unlimited number of bundles for store.
Bundles
Bundles is a great option if you want to start selling multiple products to your customers and increase sales for your store. You can sell combinations of products or sell lots of the same products to customers and offer them discounts for buying more. This app not only manages your bundles, you can also manage your stock.
This app allows you to set up multiple tiers for your products. So the discount that you're offering for five products and ten products can be different. This allows you to reward customers who want to buy more products in bulk, and therefore are offering you higher order values.
Bundles Highlights:
Offer higher discounts when customers buy more.
Manage stock of the products in bundles.
No coding knowledge needed.
Sell combinations of products or just more of just one product.
Bundlo: Products Bundle
This app is very simple, it allows you to bundle products for a percentage discount. However, this simple discounting system works with customers. This app does mean that if customers take one of the bundled items out, they no longer get the discount.
The app allows you to create an unlimited number of bundles. So you can really get creative with what you need. And if you require changes, then you can modify them with just a few clicks.
Bundlo: Products Bundle Highlights:
A simple product bundles app that will help you generate higher order values.
Simple to create, modify and remove bundles.
Products can be within multiple bundles for ease.
Simple to install and use.
Upsellkit

Product bundles work in one of two ways: either by upselling (getting the customer to order more of a product) or by cross selling (get the customer to order more products to get a discount). Therefore, it makes sense to go down the route that this app has gone and combine all the actions into one.
This app works by replacing the default shopping cart with a new popup on the right hand side of the screen after a user adds a product to the cart. Then it will display the possible options for upsells, cross sells and bundles that the customers can have. The cart is fully customizable.
Discounts offered can be for fixed amounts or a percentage to a bundle, which makes them a versatile option.
Upsellkit Highlights:
Easy to use and simple discounting options.
Create upsell, cross sell and bundle packages to add more revenue to your store.
Targeting rules are easy to implement.
No coding experience needed.
Bundable ‑ Customizable Kits
This app has been on the market for about two years and it is one of the easiest to use. You can create numerous bundles and kits that have simple, but effective price incentives for customers on your store. This allows you to effortlessly increase average order value.
You can offer percentage or fixed-value discounts to customers for products in cart. The rules can be based on the number of products within the cart or the value of those products. For instance, you can have an offer for 10% off when they are spending more than $500 or when they buy 10 or more of the product.
Every bundle you create can have a custom image, so you can make it standout from the crowd.
And the simple installation makes this a great option for those who have limited technical knowledge.
Bundable ‑ Customizable Kits Highlights:
A 14 day free trial to ensure that this is the right app for your Shopify store.
No coding knowledge needed, simply install the app into your store.
Create fixed-amount or percent discounts on bundles.
Market your bundles with unique images to make them standout from the crowd.
Frequently Bought Together
Every knows that Amazon has an amazing 'frequently bought together' system that allows them to improve order values and increase revenues. It is one of the fundamental reasons why they are so successful. Well, this app offers the same system for your website.
This app allows for setup within minutes and is just as easy to maintain. This is because the app uses code to calculate what products are bought together and display them to your customers. Therefore, there is very little work that you have to do. This smart AI also allows you to offer your customers a discount for buying the recommended bundle.
Plus, as customer tastes change, the app will notice and start recommending other items to complete bundles with a discount. Therefore, your shop can stay more relevant. It also makes your upselling more efficient.
To help you out even more, the app allows you to limit the number of product recommendations and for aesthetics you can chose the location and position of the recommend widget on product pages.
Frequently Bought Together Highlights:
Try for free on a 30-day trial to test out the app to see if it is suitable for your store.
Cross promote products with a discount to improve conversions.
Show ratings of recommended products with other review apps.
An option to skip cart and go directly to checkout page available.
Bundlify ‑ Cross selling boost
This is probably one of the most versatile of the bundles mentioned in this article. In that you can offer customers higher discounts for taking on more of a bundle, while still rewarding them if they lower the bundle. For instance, you can create a toy train bundle and if they have all three toy trains in their cart they get a higher discount. However, if they remove one, they can still benefit from a discount, but it is lower.
This allows you to be more flexible and grow revenues. For the customer, the bundles are simple to use. They automatically add all the items to the cart, but when there, they can deselect the products they don't want. But at the same time, they will see that the discount being offered to them is lower.
For you, there are some other useful features. For instance, you can set times for bundles. So they will only be available between set dates and times. You can also offer discounts that are of a fixed amount or one on of a percentage of the whole basket (or just the items in the bundle).
This app is fully optimized for mobiles, a useful feature for ranking your site on SEO.
Bundlify ‑ Cross selling boost Highlights:
Create bundles and reward customers when they have just half the bundle in.
Set dates that bundles are active.
Mobile friendly.
Cost effective solution.
Final Word: The Top 13 Bundle Products Apps On Shopify
If you want to improve order values on your website, then you need to think about product bundles. Other eCommerce giants are using them to increase sales and order values because they work. The 13 product bundles apps above are the best on the Shopify app store and you should seriously consider any of them to help you grow your business and take it to the next level.
Recap:
FAQs
Can I use Bundled Products and Apply Automatic Discounts?

All bundled products can have automatic discounts applied to them. This can be a discount that you preset based on the customer choosing a bundled product set. Or you can set rules that determine the discount based on a set of criteria that you've established that are automatically applied at the checkout of your store.

Can I add Free Shipping for a Bundled Product?

Yes. Just like with any other product on Shopify, you can add a free shipping rate for bundled products. You just need to set this up as you would do any other shipping process. You can have the bundled product as a category on its own and set free shipping for the bundled product category to make the process really easy for you.

Can I add Discount Rules on Product Bundles?

Yes. Discount rules can be set on all product bundles so customers get a specialized discount rate based on the number of products, the type of product, the value of the order or even the customer. This all depends on the product bundle app that you're using and what rules you set. To get better results, try to get discounts to come between 6 and 11% as these are the best discount rates for customers and stores.

Can I Customize Product Bundles on Shopify?

Yes. Product bundles can be customized with many product bundle apps that are found on the Shopify app store. Customers can also customize their product bundles with some options, creating their own bundles with a discount that can be applied based on the products within the bundle, the quantity and final value of the order.

Can I Bundle Products on all Shopify Plans?

Yes. All you need to have is the right app for your store and you can bundle products for better customer experiences and conversions. You don't pay Shopify for the bundling or products, instead you're paying the app developer for the use of their app and software. Bundling products takes moments and can yield better sales for your store.

Can I Group Products on Shopify Plus?

Yes. Grouping products on Shopify Plus is very easy to do. This can be done with any of the amazing Shopify product bundle apps. You can speak to your Shopify consultant about this at any time. They can recommend the best product bundle app for you and even have it installed and setup for you if you need the support.

Is there a Maximum Amount of Products Allowed for a Bundle?

There are many apps that can allow you to remove any limits on your product bundle limits. Some apps might have limits for your bundles, but that is on an app-to-app basis. In addition, you might want to consider that too many products within a bundle can be messy and hard for the customer. It might also be hard to pick and send without errors.

Can I Migrate Bundles from a Different Platform to Shopify?

Yes. You can migrate product bundles from numerous platforms to Shopify. Some of the top platforms that you might want to migrate from include WooCommerce and WordPress. This is a simple process that allows you to use a Shopify migration app to complete the process. Sometimes there are errors created, but these can be easily fixed.

Do Shoppers Rather Purchase Bundles?

There is not much research done into whether customers prefer bundles or not. However, there is plenty of reason to believe that if you create bundles that allow your customers to purchase the exact products they want at a discount, they will appreciate them. However, if your product bundles include too many products that they don't want, they will not like your bundles.

How to Maximize Sales with Product Bundling

When it comes to maximizing sales with product bundling you want to make the bundle look attractive. This might mean new product images. You also need to ensure that the value of the bundle is better than the customer purchasing them individually. Finally, you want to upsell the customer at various points in the shopping process.

Do most eCommerce Shops Bundle Products?

Not every eCommerce shop offers bundled products. However, a lot of the top, most successful stores do bundle products. For example, Amazon will often bundle products together for customers to increase sales and improve customer engagement and satisfaction. Other high-end stores also bundle products. This can improve sales for the business and increase customer satisfaction.

Are there Free Apps for Product Bundling?

Yes there are free apps that allow you to bundle products together. These apps are sometimes limited on their features and you might want to consider some premium options at a later date, but for those starting out, these can be a great option. You might also want to try out a few premium options with their free trials.

How long does it take to Bundle Products?

It takes just moments for you to bundle products on a Shopify store. Many bundle products apps have features that allow you to choose the products in the bundle from a list (or use a search facility), create an image, the pricing and then click add product bundle. This process can take just a few minutes.

How to Choose the Best Product Bundling App

There are many ways to choose the best product bundling app. You want one that will help you make more money, is easy for you to use and has the bundling features that you need. Therefore, look at these criteria. Don't buy an app that is too expensive if it won't make that money back in the long term. Most apps also have a trial period you can use to test them out for free or an example store.

Why are Bundle Products Good for Upselling?

Bundle products are great for upselling because they give the impression to the customers that they're getting more for their money than they would otherwise. You can also apply for discounts on your bundled products that can help convert more customers. Discounts can be anywhere from 5% to make an impact.

How to Upsell with Grouped Products

When it comes to grouped or bundled products, it is always best to offer customers a discount for an upsell. The discount might sound like you're losing money, but there is always a point where a discount makes it more profitable to sell the bundle while offering your customers value for purchases. Discounts can be as a low as 5% and this can help with conversions.

Is there a Shopify App for Bundling Products?

Numerous apps allow you to bundle products for your store. These apps can be free or premium. Some apps have a free, basic level but for more functionality you will need to pay a subscription. All apps are easy to install and you can work on them almost straight away with just a few clicks.

How to Create a Bundle Product in Shopify

The best way to create a bundle product in Shopify is to install and activate an app that allows for bundle products and then follow those instructions. Always have a discount on the product bundle as this will entice customers to make that purchase instead of individually buying the product. The discount can be anywhere from 5-25%.

Can you Bundle Products on Shopify?

Yes. You can create as many bundle products on Shopify as your store needs. Bundle products must have at least two products within them but you can have an unlimited number of products within the bundle. To help with the management of this, it's best to have a product bundle app on your Shopify store. There are free and premium options available.

What is a Bundle Product on Shopify?

A bundle product is a group of products that have been combined on Shopify to create a single product. Often bundles have discounts applied to them to make them more attractive to customers as opposed to the customer buying them all individually. Bundle products must be at least two products, but can be many more products if you want.
Offers & Promos