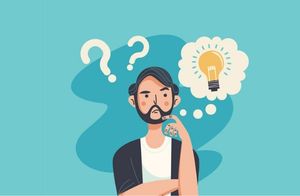 How to Create Mix & Match Bundles for your Shopify Store
Last modified: December 3, 2021
Large stores might have lots of different products that might compliment each other. For instance, you might have a blouse that will go perfect with a specific jacket and skirt. You don't want to rely on your customers to add these items into their basket individually. This can mean many lost sales as customers are lazy. Instead, you want to have an option where the items are added together into the cart at the same time.
Creating these bundles can be very easy on any Shopify store. You can create bundles with the help of an app or create a product where the items are just labeled as one product. However, there might be times when you want to show the customer a selection of products they can choose from to create a product bundle of their choosing.
An example of this would be something like if you sell meals and you would like to offer the customer a chance to buy bundles which can have options. The customer can choose two pizzas, a side and a drink from lots of different selections. Or if you sell clothes, you can offer a customer a bundle of one t-shirt, one trouser and one jacket. There are so many ways that you can use customized bundles to improve sales and use them as an upselling tool.
But having customized or mix and match bundles is a little harder than using the other options. Luckily, there are lots of different apps out there that can help you create this style of bundle for your website. Here are some of the top options for you to consider.
Recommended: 15 Best Shopify Bundle Products Apps
#
Name
Image
Shopify

More Info

1

Vitals

More Info

2

Bundler - Product Bundles

More Info

3

Bold Bundles

More Info

4

Wide Bundles - Quantity Breaks

More Info

5

Unlimited Bundles & Discounts

More Info

6

Bundle Builder

More Info

7

Product Bundles: Fast Checkout

More Info

8

Bundles

More Info

9

Upsellkit

More Info

10

Bundable ‑ Customizable Kits

More Info

11

Frequently Bought Together

More Info

12

Bundlify ‑ Cross selling boost

More Info

13

Bundlo: Products Bundle - Inactive

More Info

14

Bundle Products | Upsell

More Info

15

Product Bundle Volume Discount

Inactive

Show More
Crate Bundles
This app is really good because it allows your customers to create their own bundles for higher satisfaction and fewer abandoned carts. It is completely compatible with all Shopify themes and you can make small customizations for your own needs. To help with conversions, you can allow the customers to buy the bundles they create at a discounted rate.
Bundle Builder
The Bundle Builder app is one of the most suitable for those that want to apply rules to the bundles that customers create. You can choose a list of products that can be included within any bundle and then the rules. So for instance customers can't just add six of the most expensive item to get the discount. Or you can restrict certain products like Product C if they have Product A in the basket.
You're also able to limit the number of products that are included within the bundle.
Bold Bundles
Bold Bundles is a simple app that allows you to help customers build their own bundles and then incentivize them to complete the transaction. It can also help make suggestions with a frequently bought together section and more upselling tools to help you get the most from your customers.
Final Word: How to Create Mix & Match Bundles for your Shopify Store
When it comes to making more sales online, you might want to consider selling your products in bundles. This is easy to do with the right bundle app, but you might want to think of ways to ensure that you get the attention of the audience. Offering a discount can be one option.
Recap:
Offers & Promos