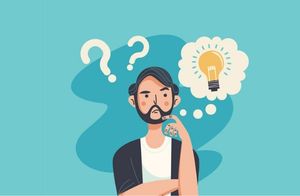 Can You Dropship Apple Products
Last modified: March 19, 2023
Apple products are some of the biggest products in the world. Between 2007 and 2018, the sales of Apple products increased. Whenever there is a release of a new product, there is a massive rush by customers to buy the latest version of the product. In addition, Apple products are known to be expensive, so profit margins can be high.
Another benefit of dropshipping Apple products is that you can expect lower shipping rates because the weight of the product is usually much lower than other products of the same size. But the ultimate question is not whether there is demand or profit to be made from them, but can you dropship Apple products?
In Theory
In theory, there are potential options that allow you to dropship Apple products. This could be rather lucrative and some businesses can make a lot of money easily, especially with some great dropshipping apps and on Shopify where the SEO can be improved with a good app.
However, there can also potentially be some big issues that you might want to avoid. These are highlighted below.
Cheap Duplicates
One of the biggest problems that you might find is that there is someone on a site like Amazon or AliExpress that is saying they're selling Apple products but are selling cheap copies of the product. You can sometimes tell the difference because the cheap copy will have a slight difference in the name like the 'e' will be replaced by one with an accent on it.
Cheap duplicates can ruin your online reputation and this can be very harmful if you're looking to earn in the long term. You might have to give refunds, which would not be forthcoming from the merchant as it is likely that they know.
License
Another problem is that Apple might have a problem with you selling. They need to authorize the merchant to sell their products as a reseller. If you don't have the right authorization, Apple can ask you to stop selling the product and possibly charge you for selling the product without right.
Though this isn't to say that all merchants are selling out of license agreements. There are some available, but these are harder to find.
Stock
Another issue is stock. Apple is known for limiting product runs to ensure scarcity, it is one of the ways that they can push up the prices of their products. However, this can be a curse if you're selling via dropshipping because you can quickly run out of stock because you're relying on stock from someone else.
If they've got several dropshippers or selling it on their own website, then you can find yourself selling out very quickly and the chance for revenues are down.
Final Word: Can You Dropship Apple Products?
Can you dropship Apple products? Technically yes you can. However, that doesn't mean that is the best option for you. Apple products can be harder to come by, more expensive to order and you can run the risk of counterfeit products. Therefore, it might be best if you stay away from Apple products and use some other dropshipping products from numerous other suppliers on Amazon, eBay, Walmart, AliExpress and more.
Offers & Promos