Explanation of Shopify Payments
Last modified: April 18, 2023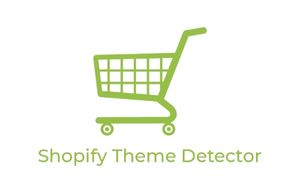 Shopify Payments is one of the best, and easiest ways to accept payments online through Shopify or through some other websites with an app. It can eliminate the hassle of setting up a third-party payment provider, like PayPal or Stripe, or having a merchant account and needing to enter credentials.
With Shopify, you can accept all major payment methods the instant that you built your website.
Recommended: 10 Best Shopify COD Apps – [2023]
#
Name
Image

Get a Free Custom Shopify Store
1

Advanced Cash on Delivery

2

Verify COD Orders by auto call

3

COD Order Verification

4

LeadForm: COD ‑ Order Form

5

COD Order Confirmation

6

EasyOrder ‑ Order Form for COD

7

EasySell ‑ Easy Order Form

8

Unified Transaction

9

PopBuy + UpSell ‑ Form COD

10

PopSells ‑ COD order form

Show More
What Regions Can Shopify Payments Work in?
Shopify payments are only available in some countries and regions. The main countries and regions that can use Shopify payments include the United States, Canada, the EU, the United Kingdom, Japan, Hong Kong, Switzerland, New Zealand, and Australia.
If you're not in any of these areas, then there are other payment options that you can use. For instance, you can have PayPal or Stripe.
What are the Advantages of Using Shopify Payments?
There are numerous pros to using Shopify Payments. These include the following factors:
Flexible Checkout and Payment Methods
With Shopify Payments, customers can use a variety of payment methods. They can use credit cards, debit cards, and even PayPal. Customers don't need to leave the website, to place an order and submit payments for goods/services. And Shopify stores will automatically meet PCI compliance for secure payment processing.
Shopify Payments also allows you to customize the checkout page, to make it exactly match the brand. You can sell in numerous languages and there are multiple currencies. You will also be able to implement an accelerated checkout so that customers who return can checkout quicker.
Easy to Set up and Use
Shopify Payments is already integrated with all Shopify subscriptions, making it easy for you to accept and process customers' payments after launching your new store. Because it is integrated as part of the Shopify ecosystem, it is easier for you to subscribe to a third processor and connect it to Shopify.
And because Shopify Payments is built for the Shopify platform, you're able to track orders and payments with ease. You can also customize your payout schedule, enable fraud filters and perform fraud analysis to help identify transactions that might be suspicious.
Transparent, Flat-Rate Fees
Shopify Payments are simple to understand. The fees don't change based on the type of card that the customer uses. And the charges that are applied by Shopify are competitive in the marketplace. This can include payments that are made online or in person, using the Shopify POS option. And one of the big benefits is that while other providers will charge a different amount for manually keyed-in payments, Shopify Payments keep the same online payment rate for you.
Shopify Plus Payments
If you're using Shopify Plus, then you can benefit from having the payments processed for free. That is unless you're in certain countries, like Austria, Belgium, and Sweden. Therefore, it is a big benefit to use Shopify Plus. However, it is important to remember that Shopify Plus does cost $2000 per month, so to get these benefits, you should be earning a lot of sales on Shopify anyway.
The Cons of Shopify Payments
There are two significant disadvantages of using Shopify payments, these include:
Monthly Fee
This is common. There is a monthly fee for any eCommerce plan which allows you to use Shopify Payments. These can be as high as $299. However, it isn't just Shopify Payments that you get. You also get hosting and access to the software for the website.
Fee for Third-Party Gateways
The fee for third-party gateways can be high. For instance, you can use PayPal or Stripe, but on top of the fees that you will have to pay for them, you will also have to pay the PayPal or Stripe charges. Therefore, the costs to make a sale can be much higher off Shopify Payments.
What are the Charges for Shopify Payments?
There are several payments and costs for Shopify Payments. Here are the costs that you need to be aware of for each package level.
Shopify Starter
The monthly cost for Shopify Starter is $5. The cost for each transaction is 5% of the transaction. So a $1 transaction is 0.05 cents. Shopify POS is not available with Shopify starter.
Basic Shopify
Basic Shopify is one of the basic levels of Shopify. The monthly cost for the service is $29. There is also a transaction fee of 2.9% plus 30 cents per transaction. For those who are taking in-person transactions, the cost is 2.7%.
Shopify
The main Shopify level is $79 per month. You get a slightly cheaper transaction cost (2.6%) plus 30 cents per transaction. Those taking in-person payments are going to be charged 2.5% per transaction.
Shopify Advanced
The higher-tiered Shopify level is $299 per month, making it one of the most costly standard Shopify options. The transaction fees of Shopify Advanced are 2.4% plus 30 cents per transaction. Those taking in-person payments are charged 2.4% per transaction.
Key Information About Shopify Payments
There are some important facts to know about Shopify Payments. Here are some certain pieces of information that you need to know.
Unlike other payment processors, Shopify does not charge additional monthly fees for the use of the payment system. There are also no setup fees, withdrawal fees, or cancellation fees.
The chargeback fee – If you experience a chargeback on your account, Shopify will charge you a $15 fee. If you win the chargeback, Shopify will refund the fee at once.
POS Pro. All their monthly plans, apart from Shopify Starter, have access to Shopify POS Lite features. However, there is the chance to upgrade to the POS Pro option. This will cost you about $89 per month, per location.
Alternatives to Shopify Payments
There are some alternatives to Shopify Payments. These include:
PayPal
The most obvious is to have PayPal. Numerous apps can help you connect your store to PayPal. PayPal has several benefits that can help you improve your business's ability to take your brand to take payments.
PayPal is trusted by numerous individuals. It is also considered safer than giving away card details. Finally, there are benefits for shoppers too as there is payment protection.
Stripe
Stripe is another payment processing service that is very similar to PayPal. Stripe has lower transaction fees compared to PayPal, but money is held by Stripe for longer, meaning that it can cause problems for cashflows. There are apps on Shopify that can help you to integrate Stripe for you.
Square
Square offers free website hosting and a flat-fee, pay-as-you-go pricing structure. There is no monthly fee on the platform. If you have an online store on Shopify, then you can integrate Square into your payment gateway and businesses can connect Square with their social media accounts. Square is also good for those who want to have a robust POS system, which can be used by small businesses with ease.
Cash on Delivery
If you're a local business, then you might want to consider having a cash-on-delivery business. Taking cash allows you to avoid all payments. However, that does mean that you have to handle cash and this can sometimes mean that mistakes are made. If you're interested in this option, then you will need one of the cash-on-delivery apps.
Final Word: Explanation of Shopify Payments
Shopify Payments is one of the features you get with most Shopify plans. It is a great way for you to take payments online with fees that are both reasonable and easy to understand. If you spend more on your hosting, the transaction fee will decrease. But that doesn't mean that you should always be getting the higher platform scheme.
Avi Klein
Vast experience in the online world. Shopify Expert, SEO expert, Web developer and consultant to several online companies. Read more about
our approach
to reviewing themes and apps.