How to Send Checkout/Payment Link for Draft Orders
Last modified: December 3, 2021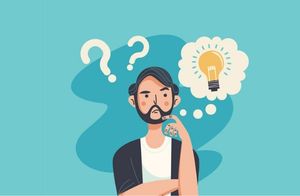 While Shopify is a great shopping platform, not all businesses are created the same. You might have some customizations or offer telephone ordering where the customer will need to pay at another time to receive their order. This might require you to send out an order email that includes a checkout or payment link to your customer.
Or you might offer customers preorders that are not on your website at the moment. This can be done by you having personalized or custom draft orders that can then be sent to the customer for them to complete the purchase.
Or you can offer wholesale prices or discount rates to loyal customers and would offer this as a personalized system that you need to send them an email for them to make payment.
Whatever, you need a way for you to send the checkout/payment link for the draft orders to your customers. So here are the options for you to get the job done.
Recommended: 12 Best Shopify Abandoned Cart Apps – [2023]
#
Name
Image

Get a Free Custom Shopify Store
1

Smart Push Marketing – WebPush

2

Abandoned Cart Messenger

3

Abandoned Cart Recovery

4

Abandoned Cart Recovery Email

5

Kit Karts

6

WhatsApp Chat + Cart Recovery

7

Cart Absolute by MDeVs

8

SINOBOT

9

Recapture Abandoned Carts

10

PushOwl Web Push Notifications

11

Checkoutify

12

Messenger Abandoned Cart Bot

Show More
The Two Options
There are two ways that you can share the payment link. The first is by sending them an invoice containing the link for them to visit the checkout page and complete the process. The other option is to share a checkout link with the customer on a phone app. When you're doing either of these processes, you need to make sure that you don't mark the order as paid yourself. This will prevent your customer from paying.
To Send an Invoice
This is the process for sending an invoice to your customers.
Step 1 – Log in
Log into your Shopify website using your credentials.
Step 2 – Drafts
Now go to the 'Drafts' page on your 'Orders' page within the admin area.
Step 3 – Send Invoice
Now select the option that says 'Send Invoice'. If you would like to enter a message to your customer, you can enter in the message within the dialog box. When you've written the message you can click on the 'Review Invoice' and when your happy with it, click on the button that says 'Send Invoice'.
Share a Checkout Link
Here are the steps to share a checkout link to your customers.
Step 1 – Log in
Log into your Shopify store.
Step 2 – Draft Orders
From the Shopify main page go to the 'Orders' page and then click on the 'Draft Orders'. Then choose the order that you would like to send the invoice for.
Step 3 – Share Checkout Link
Now you can click on the 'Share Checkout Link' and this allows you to choose the network where you would like to share the link to. You can review the message, after you enter one, and click on the 'Send' option.
Final Word: How to Send Checkout/Payment Link For Draft Orders
Above are the two options for sending checkout/payments links for draft orders within Shopify. It is an easy process that you can do, even without any technical expertise.
Avi Klein
Vast experience in the online world. SEO expert, Web developer and consultant to several online companies.
Read more...
. Read more about
our approach
to reviewing themes and plugins.