How to Add Tracking Code in Shopify
Last modified: December 29, 2021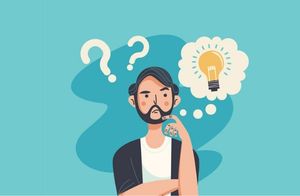 Shopify allows you to use tracking codes to the URL to monitor how your visitors interact with your website. You can monitor purchasing trends on your store such as average order values, total sales per product and more without too much difficulty.
Why Use Tracking Elements?
There are many reasons why you might want to use tracking elements for your website. The first is that you can use this to see what marketing campaigns are providing you with the best results. Tracking URLs can specify the platform that the visitor has come from but can also specify what post or campaign directed them there.
For instance, you could have three adverts on Facebook and you will want to know which advert is converting the most impressions into website visitors. You might find out which offers you the best ROI and therefore you can adjust the budgets for the different campaigns, putting more money in more successful campaigns.
Another reason why you might want to add a tracking code to your campaigns is that you want to run an affiliate program. With a tracking code, you can tell who sent over the converting customers and then you can pay them the correct amount of commission.
What Options are there for Tracking Elements?
There are many different ways that you can add tracking elements to your website. The first is by adding the tracking codes yourself using code. However, this is a very advanced skill that should only be used by those who have experience with CSS, JavaScript and liquid files.
Another option is to use Facebook and Google. Both have different options for tracking. Google Analytics has a lot of tools to help you create that tracking software, and you can create tracking for different actions on your website as well.
Finally, you can use an app. There are numerous apps that can help you track actions on your website. For instance, there is an app to help you track the performance of your AdWords campaigns. There are also apps that can help you with Facebook, Bing and more.
Adding an app to your store is much easier to do and will probably mean there is less chance of failure.
Final Word: How to Add Tracking Code to Order Status in Shopify
When it comes to tracking actions on your website, you can use tracking codes that are added to the end of your website's URL. These will then track the actions of visitors to your website that can help you find trends about how customers make purchases and how much they purchase in one go.
There are numerous ways to do this. However, one of the best, easiest and most effective options is to use a Shopify app from the store. There are numerous options for you to choose from.
Avi Klein
Vast experience in the online world. SEO expert, Web developer and consultant to several online companies.
Read more...
. Read more about
our approach
to reviewing themes and plugins.