How to Exclude your Own IP Address from Shopify Stats
Last modified: May 26, 2023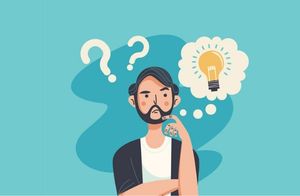 When you've just started a new Shopify store, you're likely to spend a lot of time looking at your own website. When looking at website statistics, this can often mean that it looks like you're getting lots of traffic, when in fact, most of the time it is you testing your website. You don't want to see these visits to your website, because they can distort your perception of your website's performance.
To exclude these visits, you need to set your website's monitoring to exclude your own IP address from Shopify stats. This isn't going to be too challenging. While there is no way on Shopify for you to exclude your own visits, it can be done on Google Analytics with ease.
Recommended: 12 Best Shopify Traffic Apps – [2023]
#
Name
Image

Get a Free Custom Shopify Store
1

Privy

2

Justuno

3

Conversio Marketing Automation

4

Seguno: Email Marketing

5

Flightplan

6

Gleam

7

Plug In SEO

8

SEO Manager

9

Ultra SEO

10

Vitals

11

Sales Rocket

12

ReloadSEO

Show More
Steps to Using Google Analytics
The first thing you need to do is to check that you don't already have a Google Analytics account that is enabled. If you do and then follow these steps, then the data that is being reported is going to be very inaccurate. This can cause numerous problems and again give you a very distorted view of how well your website is performing.
If you have an existing Google account, you can use that for your Analytics account. You don't need to create another on, you just need to enable Google Analytics for your current account. To do this, you will make a Universal Analytics property within Google. This can be done through a good Shopify Google Analytics app. Or you can create it yourself and then add it to your store.
Here are the steps to complete this:
Step 1 – Sign in
The first step is to go Google Analytics and sign into your account.
Step 2 - Admin
Then you need to head to the 'Admin' area of Google Analytics and then 'Account'. Select your account here.
Step 3 – Property
Now select 'Property' and then 'Create Property'. You can write any name for the property here, but it is best practice to use the store name. When ready, click on the option that reads 'Create a Universal Analytics property only'.
Then you can select the 'Next' option and choose the best settings for your website.
Step 4 – Create
Now click on the 'Create' option and copy the property to your device's clipboard. You can copy the details to the clipboard by highlighting it and then pressing control and C.
Step 5 – Shopify
Now you can access your Shopify store's admin area. Do this within a new tab.
Step 6 – Online Store
Now click on 'Online Store' and go to the 'Preferences' area. You can scroll down to find the 'Google Analytics' area and paste the information from Step 4 into here.
Step 7 – Enable
Now you can enable the eCommerce tracking on your Google Analytics account. Within this step, you can also exclude your own IP address.
Final Word: How to Exclude your Own IP Address from Shopify Stats
Don't be fooled into thinking your website is performing well by seeing your visits. Instead, remove the IP address you're using from the stats on Google Analytics. To do this, use the steps above on your Shopify Basic Store. It can also be used to block other malicious IP addresses from your website.
Avi Klein
Vast experience in the online world. Shopify Expert, SEO expert, Web developer and consultant to several online companies. Read more about
our approach
to reviewing themes and apps.