How To Enable SSL on Shopify
Last modified: October 21, 2021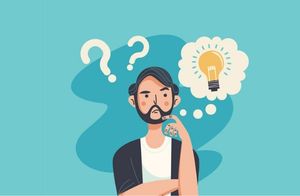 When shoppers are online they're looking for a few trust factors before they're buying. There are lots of trust factors that they can get, these include how companies accept payments, reviews on products, testimonials on the company and clean website without errors in the content.
However, there is one factor that is fast becoming an important factor when it comes to shopping online. That is the SSL certificate.
What Is SSL?
SSL is the standard technology for establishing a secure, encrypted link between the user's browser and a web server. This secure link prevents any data being passed between the user and the web server from being stolen by a third-party.
In the past five years, SSL has become a very important part of the internet. Without SSL, your site's ranking will be lower, as Google sees it as essential and you could lose traffic, sales and revenue. This can be a major factor in your success.
Even if you don't take payments on your site and you operate it as a front for a physical store or as an information hub (i.e. a news blog), then you should still have an SSL certification on your website.
You can tell when a site has a SSL certificate because the site will have the https:// instead of the http://. In addition, the browser should have a padlock next to the site's URL to showcase the site is secure.
How Much Does An SSL Certificate Cost?
An SSL certificate can cost anywhere from nothing to $50 per year. It all depends on your site and SSL provider. And it also depends on your platform on how it is installed. Most web hosts will do this for you as it is important that you are secure. If you're insecure, so is their server and that could lead to further breaches.
And this is where Shopify comes in. Shopify offers all the stores hosted with them SSL certificates.
How To Add An SSL Certificate To Your Shopify Store?
Adding an SSL certificate to your Shopify store is very easy. It doesn't take too much effort as it is done for you as soon as your custom domain has been properly attached to your Shopify store. As soon as your store's custom URL (i.e. example.com) is attached, Shopify will automatically update all the URLs on your store to the https:// version. Customers who use any original URL (i.e. http://) will be redirected to the encrypted store.
While this process is fast, it can sometimes take up to 48 hours for the process to complete. During this time there might be an error notice within the admin area or when on your website. Therefore, it is best to avoid adding your custom domain during heavy traffic times.
This is important because other platforms don't offer this.
In addition, SSL certificates are, by default, activated by Shopify for the store's checkout and any content that might hosted on the .myshopify.com domain.
Final Word: How To Add SSL To Shopify
In addition to the SSL certificates, you should look at other ways to secure your website. Check out this security app to make your website more secure and protect your customers.
Avi Klein
Vast experience in the online world. SEO expert, Web developer and consultant to several online companies.
Read more...
. Read more about
our approach
to reviewing themes and plugins.