How to Build a Better Navigational System on Shopify
Last modified: December 3, 2021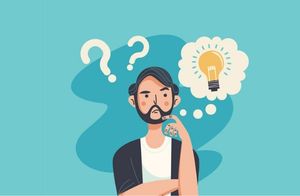 When it comes to building a better website on Shopify and getting customers moving swiftly from one page to another you need a good navigational set on your website. Navigation is used by customers not just to get from one page to another, but also by search engines in order to rank your site. The better your navigation, the easier it is for the spiders to index your website.
In addition, if your navigational system isn't right on your Shopify store, then you can suffer from high bounce rates. Bounce rates are when a customer lands on one page (like a product page) and then leaves immediately. Bounce rates are very important for your website. Too high a bounce rate and you can find that you're ranked lower on Google and other search engines.
Therefore, while it often has low priority on many websites, you should look at building an effective and good navigational system for your Shopify store. Here are some tips on how you can build a better navigational system on Shopify that will yield to fewer bounce rates and higher revenues.
So, what are the top tips for your website to have a better navigational system? Here are some ideas.
Recommended: 18 Best Shopify SEO Apps [Sep, 2023]
#
Name
Image

Get a Free Custom Shopify Store
1

SEO Booster ‑ SEO Marketing

2

Shopify SEO Suite by AVADA

3

Plug In SEO

4

SEO Manager

5

Benchmark Hero

6

SEO Doctor

7

Ultra SEO

8

SEO Products Optimizer

9

Smart SEO

10

ReloadSEO

11

SEO Image Optimizer

12

JSON-LD for SEO

13

SEO Expert Pro

14

SEO Images All-In-One SEO

15

SEO Ranger

16

All In One SEO Optimizer

17

SEO Assistant by Buymaxx

18

SEOMetriks Marketing Tools

Show More
1. Use Dropdown Menus
Dropdown menus are a great option because they allow you to have multiple items in a menu, stored conveniently in a small space. This is very useful for those who are building a large website and want customers to get from one end of the buying process to the next within a couple of clicks.
Dropdown menus can be created using the standard editing of themes and menu items or by using apps that can help you with styling and other elements.
2. Group Items
It is important to always group items so they're related when using dropdown menus or other aspects. For instance, all information about the company should be together. This way, the information is easily viewed and appreciated by the visitor, they don't have to go through all the menu items to find what they're looking for.
It can also help with SEO as Google can properly index all your pages. This can improve not just your website's ranking but the traffic that comes into your website. This will improve conversions and revenue as well.
3. Keep Labels Simple
Another factor is to ensure that labels on your menus are clear. They should be one or two words that clearly say what the link in the menu is about. For instance, 'Services' is a clear indication about what the website link is about.
Try to ensure that you are not using labels that include words like 'Our' and 'Your' as this can mess up SEO and look unprofessional.
Final Word: How to Build a Better Navigational System on Shopify
If you have a website, you need to build a menu for customers to move around your website. That is unless you have a single-page website. There are some themes like Booster and others that help you build effective menus, however, you can use the three tips above as well to help you get a menu that is effective and helps you convert more on your website.
Avi Klein
Vast experience in the online world. SEO expert, Web developer and consultant to several online companies.
Read more...
. Read more about
our approach
to reviewing themes and plugins.