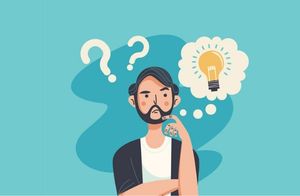 How to Launch a New Product on Shopify
Last modified: December 2, 2021
Are you looking to launch a new product on Shopify but don't know how to get started? Here are the steps that you need to take to help you make it a success.
Recommended: 10 Best Shopify Product Filter Apps – 2023
| # | Name | Image | |
| --- | --- | --- | --- |
| | Shopify | | More Info |
| 1 | Smart Product Filter & Search | | More Info |
| 2 | Product Filter & Search | | More Info |
| 3 | TURBO Product Filter | | More Info |
| 4 | Instant Search & Smart Filters | | More Info |
| 5 | Zooomy Product Filters | | More Info |
| 6 | Live Search & Smart Search | | More Info |
| 7 | Product Lookup Form | | More Info |
| 8 | Instant Search & Filter | | More Info |
| 9 | Instant Search & Quick Filters | | More Info |
| 10 | Simile | Smart Visual Search | | More Info |
Step 1 – Set up a Landing Page
The first thing that you need to do is to get people interested in your new product. To start this process you need to get a landing page for your new product. Use current development pictures, advice about how the product can be useful, new features and demonstrations.
Regularly update the landing page with new information, new pictures and more about the product to help you get more traction on the website.
Step 2 – Email
On the landing page you need to add an email subscriber form. This allows your audience to subscribe to your mailing list to receive new information about your launch. You can forward details then about the launch, special offers on the day and reviews from those who've had a preview of the product.
Email is really important because it will keep audiences interested in your product and it can allow customers to plan the purchase.
Step 3 – Social Media
Now you need to get people excited about your new product. This can be done on social media and other channels. Social media should be a focus and you should be posting updates about developments, sneak preview pictures and more about the product regularly, at least once a day.
In addition, you should try to get featured on other blogs and in media about the new product. If customers can get excited about a new product, you can be sure that the launch will be a big success.
And don't forget that YouTube, TikTok and videos on Facebook and Instagram can be very important too. Videos can improve the conversion rate really quickly.
Step 4 – Set a Date
Now you need to set a date for the release of your product. This should be done around Pay Day as this is when most people have more disposable income and therefore, should help you sell more of your product.
Something like the 30th of a month is a good date to set. When you've set the date, let everyone know on your mailing list.
Step 5 – Pre-orders
Now you can use your mailing list and offer everyone on it a couple of days advanced purchasing choice or a pre-order. This makes them feel special and provides you with an early opportunity to earn some revenue. It also rewards the customers for being loyal to you.
Step 6 – Launch with Discount
Now you can launch with a discount code. Keep the discount open for just 48 hours, this encourages urgency and helps you sell more. Offer two discounts, one that is open for those who find you on the day and a larger one for those who are on your mailing list (you can include this discount on the pre-order as well).
Final Word: How to Launch a New Product on Shopify
When it comes to launching a new product on Shopify, there is a routine that can help you get more sales and better results. Above is a quick step-by-step guide to help you achieve more with your launch. And you can also use some apps to help you, like Push Notification apps and email marketing apps, like this one here.
Offers & Promos