How to Upload Google Verification File to Shopify
Last modified: November 22, 2023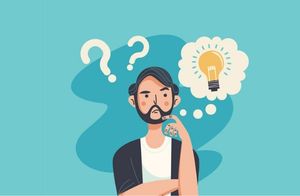 Uploading the Google Verification file to your Shopify store is a must-do item. It allows your website to have a better search presence on Google and this will build traffic, increase sales and make your business much more viable. However, it isn't as easy to upload the Google verification file on Shopify as it is elsewhere. Luckily, we have the instructions right here.
Key Takeaways
1
Use a custom domain for HTML file upload; Shopify's default domains don't support verification.
2
Disable Shopify password protection before verification; re-enable it afterward.
3
Add Google's meta tag to Shopify's theme.liquid file header for verification.
Recommended: 9 Best Shopify Google Tag Manager Apps – [2023]
#
Name
Image

Get a Free Custom Shopify Store
1

Google Tag Manager Suite

2

SEO Booster ‑ SEO Marketing

3

Conversific ‑ Store Analytics

4

SEO Manager

5

Google Ads Conversion Tracking

6

Google Ads & Google Shopping

7

Customer Tags

8

Google Tag Manager by Niddocks

9

AVADA Google Tag Manager

Show More
What is the Google Verification File?
The Google Verification file is the digital document that allows for a website owner to confirm their ownership of the website. It allows you to access to Google search data and will impact your effectiveness of marketing on Google.
Before Uploading a Google Verification File
Before you can start uploading the HTML file for verification to your Shopify account, you should know two things.
You can only upload an HTML file if you're using a custom domain. If your domain looks like yourstore.myshopify.com, then you cannot validate the ownership of your website. However, it is easy to use a custom domain, and you can buy them directly from Shopify for easy transition.
To have verification goals, it is important to disable your Shopify account's password protection. Once the verification process is complete, you can re-enable them.
Get the Google Verification File/Code
Enter the Google dashboard for the search console. You will notice a choice to add a property. You can copy the store's URL from your browser's address bar (or type it in). Paste that URL in the space. Then click on the 'Add a Property' button. You will then be presented with the options to verify your domain.
Adding the Verification Code to your Website
For this task, we're going to add the meta tag as a way of verifying the website. Here's how:
Step 1 – Copy Meta Tag
The options from adding a property to Google allows you to verify the product using a meta tag. For this, you need to tap on the HTML tag option button and copy the HTML tag. Save this to your clipboard or a text editor.
Step 2 – Login
Next, log into your Shopify store using your user credentials.
Step 3 – Themes
From the Shopify admin, you need to proceed to the 'Online Store' section of the website and then click on the 'Themes' option.
Step 4 – Edit Code
Find the theme that you're using and then click on the 'Actions' option and then the 'Edit code'.
Step 5 – Click theme.liquid
From the layout section, click on the 'theme.liquid' to open the file within the online code editor. This is where the header section of the theme file is located, and this is where you need to add the code.
Step 6 – Paste the HTML Code
From the Google verification page, paste the code they gave to verify your website. This should be done within the header tags of your theme. Try to have it at the end of the header tag, so you don't disrupt other functions.
Step 7 – Save
Now click on the 'Save' option.
Step 8 – Perform Verification
Now, on the Google website, you should click on the verification button. This will do a quick test to check that you've added the verification HTML code correctly. If you've followed the instructions, there shouldn't be a problem.
Conclusion: How to Upload Google Verification File to Shopify
Adding Google Verification to your website allows you to use a lot of Google services, like Shopping. It also helps you to build a better presence on Google search. Therefore, it can be an important step to a successful eCommerce business.
FAQs
What if I encounter an error while uploading the verification file to Shopify?

If you face an error, double-check the file's format and your Shopify theme's code structure. Contact Shopify support for further assistance.

Will changing my Shopify store's domain affect my Google verification status?

Yes, changing your Shopify store's domain will affect your Google verification status. You'll need to re-verify your store with the new domain.

How long does the Google verification process take after uploading the file?

The Google verification process is usually quick, often completing within a few minutes. Delays can occur, but they are not common.
Avi Klein
Vast experience in the online world. Shopify Expert, SEO expert, Web developer and consultant to several online companies. Read more about
our approach
to reviewing themes and apps.