The 10 Best Shopify Ads Apps – [2023]
Last modified: July 4, 2022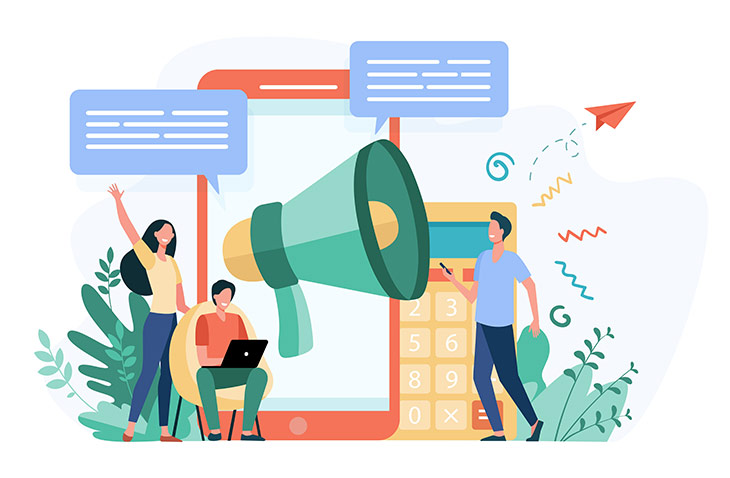 #
Image
Name

Get a Free Custom Shopify Store
1

Messenger Chat+ Abandoned Cart

2

Vitals

3

Carts Guru Automated Marketing

4

Facebook ads | 6x ROAS & sales

5

Ako Retargeting Facebook Ads

6

ROI Hunter Google/Facebook Ads

7

Facebook Ads & Instagram Ads

8

C.E for Google Ads & Shopping

9

Google Ads & Google Shopping

10

Retargeting for Google Ads

Show More
There are many different ways that you can get customers from other websites to yours. You can try email, social media or you could try adverts on other sites. For some of this, you would need to use one of the Shopify ads apps that are available.
What can Shopify Ads Apps do for your Store?
There are many ways that Shopify ads apps can help your store. On the basic levels, the Shopify ads apps get customers from one website to yours by advertising your website. But there are lots of ways this can be done. It can be done on a 'cold' premise, when the customer has no knowledge of your brand before seeing the advert. These have lower rates of conversion but it can be a good way to introduce your website to new audiences, especially when you're starting out.
Another option is called retargeting. This is when you're targeting the groups of people who've visited your website before but have not made a purchase. Retargeting requires tracking pixels or cookies to be installed within the browsers of the user and for adverts on relevant networks. Instagram and Facebook are popular sites for remarketing, especially as over a billion people visit Facebook every day.
Remarketing is a good effort as it often takes five to eight interactions before audiences trust a brand and make a purchase. Therefore, remarketing can serve as one of those interaction points.
The final type of advert you can use is an abandoned cart. This is where your potential customers have entered in information within your cart and have abandoned it afterwards. These ads often retain the information of what is in the cart and then try to convince the customer to return to your store to complete the purchase.
While abandoned carts aren't always effective, they can often recover about 20% of the carts abandoned. This can be a significant increase in the number of sales that your website can make within a given period. So these adverts are worth the effort.
To benefit from any of these tactics, you must have one of the Shopify ads apps on your store. Here are ten of the best for you to choose from.
Filter between free and paid
Messenger Chat+ Abandoned Cart

This app is one of the top options when you want to market to your audience and recover abandoned carts for your website. There are lots of features included with this app that can make an impressive difference to your website's performance.
One example of the features included is retargeting. This is done through Facebook where one click allows you to remarket to visitors who've been on your site and are now visiting Facebook. You can also use Facebook messenger to send shipping notifications, tracking information and delivery times when you know them.
The app also includes gamification options. For example, you can have a wheel of fortune. To play the game, customers need to enter in an email address, for your marketing purposes, and then they get to spin for a chance to win. You can set the prizes available to the customer.
To help with collecting email addresses even more you can have numerous popups. You can choose the user behaviors that trigger them such as landing on a page, exit intent and more. You can use this to promote specific products/bundles that are on offer.
Messenger Chat+ Abandoned Cart Highlights:
• Remarket to your audience with just a click of a few buttons on your website.
• Use chat services through Facebook Messenger for better customer service.
• Can install popups on your website to provide timely and important information to your audiences.
• Use gamification and popups to grow your email marketing list.
Vitals
Vitals is one of the best Shopify apps that is available. It isn't just one function, it is a collection of forty functions that are neatly packaged into an app that can take your website to the next level without any technical experience. For advertising, the app has the Facebook pixel tool. This allows you to remarket to your audience using the Facebook pixel. When the customer goes back to Facebook, they will see your adverts. This can be a great way to bring back customers to your brand.
There is a great popup builder included with this app. This allows you to collect the emails of your audience and then keep them for future marketing campaigns. You can also do this with a wheel of fortune game that provides prizes to those who enter, as long as they give an email address. All emails can be added to your MailChimp account that can be integrated thanks to this app.
To add cross-selling and upselling aspects to your website, you can use recommended products. You can also build trust with free trust badges and other social proof options. You can also import reviews from AliExpress if you use dropshipping.
This is a great multipurpose app that allows you to maximize website conversions. There are pricing bundles, countdown timers, and pre-order functionality. There are also lots of tools available within the app that can help you rank highly on Google and other search engines.
Vitals Highlights:
Allows you to use Facebook pixel to remarket to visitors to your website on the next visit to Facebook.
Collect emails and then send them to your mailing list on MailChimp.
Increase traffic on your website with great SEO options.
There are more than 40 different functions that can be added to your website for better performance.
Carts Guru Automated Marketing

This is app is for multi-channel advertising for retargeting those who've already visited your store. It uses a wide range of channels including SMS, email and Facebook messenger to retarget those who've already bought from you and those who've visited your website. This allows you to grow the average monthly revenues that your store has through customer retention and new customer acquisition.
One of the big advantages of this app is that most of the work is done for you. And if you have more than one store, you can connect them all together in one Carts Guru account for no additional cost. And this will allow you save time in management as you can manage the advertising of all your stores from just one.
Support is available for users who speak English, French, Spanish, Portuguese and Italian. And if you don't need support, you can be up and running within five minutes. Some of the campaigns that you can run with this app include customer win-back, abandoned cart, post-purchase, retargeting and promotional campaigns. There are other campaigns that you can run as well.
Campaigns can also be run across different channels at the same time. Therefore, you can expand your reach with ease.
Carts Guru Automated Marketing Highlights:
Run the same campaigns over multiple channels to help you grow your business while keeping a consistent message.
Most of the work is done automatically so you don't have to do much at all.
Multi-lingual support is available and you can run the advertising for several accounts in one dashboard for no extra cost.
Takes just a few minutes to integrate with your store and start winning back visitors.
Facebook ads | 6x ROAS & sales

This app is a fully automated advert creator and manager for Facebook and Instagram. You can target all those visitors who've been on your store and then visited one of the two social media channels. The app allows you to invest in adverts on these social media platforms without spending too much time on them yourself. There are lots of work already done for you to help improve your ROI and make campaigns a success.
The app allows you to run adverts on both platforms that can retarget previous visitors, even those who've abandoned carts or have spent time on specific products/services. This can be used as a way to get the customers to look back a product with a tempting offer like a free upgrade or discount.
The app can also be used to bring new customers to your brand. You can connect audiences with similar likes and tastes as you know prefer your brand and market to them.
Facebook ads | 6x ROAS & sales Highlights:
Place high converting adverts to Facebook and Instagram.
Recapture those who have visited your site before to get them back.
Offer upgrades and new addons or upsell to customers through social media.
A team of experts are there to help you make your adverts more efficient.
Ako Retargeting Facebook Ads

Ako Retargeting is a great way for you to reach audiences on Facebook once they've visited your website. By retargeting you are already getting the people who know something about your brand and this app makes it easy for them to come back to you. There is no need to have a developer and installation is as easy as any other app.
The campaigns that you build will start growing your site's traffic levels. This will come back to more sales and revenue for your store. There are several ad formats for you to utilize. For instance, you can use carousel, collection, video and more.
You're also able to optimize conversions with hyper-targeted campaigns. For instance, you can segment visitors into groups with like-minded people. Then you can display different ads to each segment. You're also able to test your adverts through split testing. Therefore, you can maximize your ROI for your campaign.
This app is really useful for bringing back all those who've visited your site but especially for those who've abandoned a cart. You can also use the app to help you create a Facebook product catalog, and by synchronizing your Facebook store with your Shopify store.
Ako Retargeting Facebook Ads Highlights:
Improve your adverts through split testing.
Create a Facebook storefront that can be used as another sales channel.
Retarget those who've abandoned their cart on your page.
Lots of features that can help you build your brand and traffic to your store.
ROI Hunter Google/Facebook Ads
This app allows you to advertise to new and existing audiences on Google and Facebook. This app can help you to retarget any visitors that have been to your website and expressed even a small interest in what you're selling on your website. This app can also utilize Facebook's interest and demographic-based targeting. Therefore, you can improve the efficiency of your adverts for your store.
The app allows you to run several campaigns, running simultaneously. This can help you bring in significant amounts of traffic as well as personalize the adverts. Therefore, you can get more traffic that has a higher ROI than non-personalized adverts.
This app is really easy to use and doesn't require any development knowledge. You can get an advert started within moments and you can find you're making a significant return to your investment.
ROI Hunter Google/Facebook Ads Highlights:
Uses Facebook Pixel and Google remarketing tags to help target customers who've visited your store before.
You can run several campaigns at the same time, personalizing each one for a different segment.
Bring back customers to your store who have abandoned a cart.
Help improve the ROI of your adverts.
Facebook Ads & Instagram Ads

Grow your website's traffic through Facebook and Instagram advertising with the help of this app. There are a wide range of tools that can help you bring back past visitors to your website to connect with potential new customers. The features are powerful but are also simple to know and understand. Even those new to eCommerce can help you.
The app allows you to create personalized and dynamic retargeting campaigns that can help you reach audiences through the widely used social media channels that have already visited your store. Therefore, you can build trust and gain confidence with the audience. You can also take advantage of machine learning to delivery self-optimizing campaigns that will improve the ROI of any ad campaigns that you run.
The app has a performance-focused attitude. Therefore, you can be sure that your costs per customer acquisition should lower over time as you and the app learn the best system for your audience. You can also personalize the adverts, right down to what products/services/pages the customer has looked at. Therefore, you can improve the chances of re-interaction with the audience.
Facebook Ads & Instagram Ads Highlights:
Advertise your store on the largest social media networks.
Retarget those who've visited your Shopify website in the past or who might have abandoned a cart.
The app can optimize the adverts to improve ROI over time.
Meet new potential customers through Facebook and Instagram.
C.E for Google Ads & Shopping

This app allows you to advertise across Google Adwords automatically. Therefore, you can get traffic from Google Shopping, Search, Display and remarketing campaigns without too much effort. The installation process is simple, taking a few moments and you'll be working with a Google Premier Partner. Once you've created a Google Ad, the development team will continue to improve your adverts to make them more effective and maximize your budget.
The optimization is done through clever tools that allow the app to adjust budgeting to ensure your spending is maximized. No more paying premium for mediocre results, you can get the most from your advertising budget.
You'll also find the best keywords through the generator and you can get display ads and banners created for you with ease. You'll also be able to run seasonal campaigns to ensure that you're getting the most from festive periods that are relevant to your audience.
C.E for Google Ads & Shopping Highlights:
A dedicated account manager that help you to improve results.
Advertise across the wide range of Google marketing opportunities.
Optimize campaigns to get the most from your budget.
Easy to install, no technical knowledge required.
Google Ads & Google Shopping

This app is run by a marketing team that has experience managing more than $100 million on PPC ad campaigns. They can create personalized campaigns for your business on the largest advertisement networks such as Google, Facebook and Instagram.
They have an algorithm that optimizes your bids for your budget and keywords to ensure that you're getting the most from your budget at any given time. Therefore, they can achieve the lowest price per click in order to help you grow your business.
The plan includes everything from setup, ads budget, optimization and management. And the app has been designed to help you drive targeted traffic to your website from the first day. You can geo-target visitors at any time to ensure you're only advertising to those who will be interested in buying from you (or you want to serve).
Google Ads & Google Shopping Highlights:
Achieve the lowest price per click for your bids and clicks.
Managed by experienced PPC managers.
Geo-target audiences for better results.
Plan prices include everything.
Retargeting for Google Ads
This app allows you to dynamically retarget audiences who have already visited your store. The app can create ads that are more relevant to the user. For instance, if they've been looking at shoes on your website, then they will be shown an advert that displays shoes. This can help improve interaction and engagement rates between your adverts and the customers. It will also bring you in more traffic, improve conversions and increase revenues.
There are several campaigns that can you run with this app. For instance, you can target previous customers, those who've added something to a cart but did not purchase, someone who've visited a product page but did not add that product to the cart and those who have not visited specific product pages.
Retargeting for Google Ads Highlights:
Retarget audiences who've visited your store previously.
Can establish different campaigns based on your preference.
Makes it easier to retarget audiences.
Easy installation.
Final Word: The 10 Best Shopify Ads Apps
When it comes to advertising your website online, there are few that can argue that you might need to try PPC or display adverts. Above are some of the best Shopify ads apps that can help you get the most out of your budget and therefore improve your campaigns. The question is, which app will you install?
Avi Klein
Vast experience in the online world. SEO expert, Web developer and consultant to several online companies.
Read more...
. Read more about
our approach
to reviewing themes and plugins.