Top 10 Shopify Customer Tagger Apps – [2023]
Last modified: July 4, 2022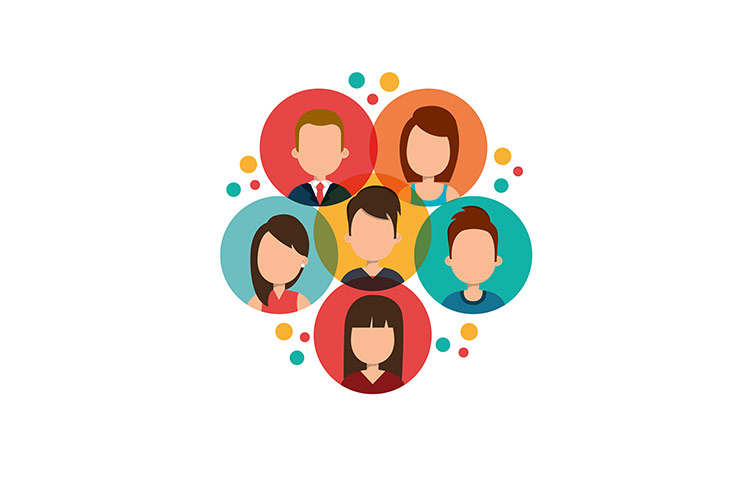 #
Image
Name

Get a Free Custom Shopify Store
1

TagRobot ‑ Automated Tagging

2

Customer Tags

3

Customer & Cart Attribute

4

Auto tag Customers + Orders

5

Order Tagger

6

Order Tagger by Omega

7

Dropdown Tagger

8

Reveal: RFM Customer Tags

9

Ordersify: Automation Tags

10

Easy Tagging

11

Smart Tags

Show More
When it comes to marketing/customer relationship management, you need to know more about your customers. However, when you have dozens or even hundreds of customers, how are you going to know the difference between them all? Even if you're a professional service, like an accountant or offer services like a barber shop, you're still going to have customers with little information. That is why you need to add tags to your customers to describe their relationship with you. And to do that you will need one of these Shopify Customer Tagger Apps!
What are the Advantages of Shopify Customer Tagger Apps?
There are many advantages of Shopify customer tagger apps for your store. For one, you can keep vital information about the customer about their purchasing position in the journey. Are they a new lead, new customer or a loyal customer? Knowing this can help you with interactions. When they call your customer service team you can identify exactly what stage they are at. Then you can apply the right marketing and sales tactics.
In addition, you can use tags to identify customers to send marketing to. Some email marketing, push notifications and SMS apps use customer tags to identify who to send the messages to. Therefore, you can improve the relevant of outbound content to your customers through the app.
Tags for customers can be edited at any time. Some Shopify customer tagger apps allow for automation changing of tags, others need manual operations. It depends on the tagging app that you want to use.
So, what are the top Shopify customer tagger apps available? Here is our shortlist.
Filter between free and paid
TagRobot ‑ Automated Tagging

Set up rules for tagging your orders and customers automatically with ease. You can therefore streamline how you organize your orders and segment your customers without any manual work from you. This makes the management of orders easier however as you can see which orders need to be done urgently.
The app works well with the current admin interface, therefore you don't need to learn any new systems and it offers a way to filter customers and orders to find exactly what you need by the tags assigned to them. For instance, you can find all the customers who have made just one order, or who haven't ordered from you in so many months. Then you can send out the marketing campaign to those that are filtered out.
Tags for any orders and customers can also be available for notification templates, which includes order printing. Therefore, you can actually add some real in-depth personalization to notifications. This can impress customers and add great reason for them to make another purchase from you. Therefore, the average customer lifetime value can increase with ease.
The autotagger works by checking orders and customers against the rules you've set every time an order is made. If a rule is met, the tag is automatically added for you. The app also allows for rules to applied to past orders, so you can be consistent with new marketing campaigns.
TagRobot ‑ Automated Tagging Highlights:
Automatically applies tags to orders and customers whenever an order is made.
No changes to the Shopify interface.
Can apply tags to past orders too.
Can filter orders/customers based on tags.
Customer Tags

This app allows you to categorize and organize customers into segments that can be used for promotions and marketing. You can use tags to send special discount codes or to control access to certain areas of the website. Most users of this app, use the tags to segment customers into groups for email marketing based on their purchasing behavior.
Customer tagger automatically tags customers based on the orders that they've applied. You can create the rules that are used by the app to tag customers. You can choose rules based on the products that they've bought, how much they've spent or on numerous other criteria. These tags can then be used to control marketing, access to the site and more. For instance, you could offer exclusive products to loyal customers to spend the most money.
The app also allows you to apply customer tag rules to past orders in bulk. This can be a useful features that allows you to continue with your marketing using the same rules. And the rules can be used in many email marketing software providers.
You can also set tag expiry dates that will remove the tags after a set period of time when those are no longer relevant.
Customer Tags Highlights:
Automatically set tags against customers based on the orders that they've placed on your store.
Set an expiry time for the orders to ensure all the data you hold is relevant for marketing.
Use the tags to create unique campaigns to market to your audience.
Create the rules that you use yourself for more relevant tags for your business.
Customer & Cart Attribute

This app allows you to create additional fields within the customer account pages and therefore collect more information about the customer that can be used in marketing campaigns. While not necessarily a tagger, the data you can collect can be treated as such and can be different from the tagging experience you get with other apps.
For instance, you can collect information such as birth date, preferences and interests and much more. This can then be used within segmentation for better outbound marketing techniques like push notifications, email marketing and SMS. And the customer gives you all of this information.
A good example of this would be the birth date field. If a customer gives you their birthday, you could send them a discount a week before to give themselves a treat. Or you could send them a personalized birthday eCard on the date. These little touches can improve customer loyalty and increase spending on your store.
Customer & Cart Attribute Highlights:
Adds additional fields to the customer registration and other pages.
Collect more information about your customers.
Use the new information for customer segmentation for better email marketing campaigns.
Improve customer loyalty.
Auto tag Customers + Orders

Tag customers and orders with this easy to use app that allows you to set your own rules and then automatically tags orders/customers for you as they're made. With the app you'll then be able to manage your orders much easier and improve the customer satisfaction. You'll also be able to segment your marketing to improve ROI and send only relevant content to your audiences.
The tagging of orders is the vital first step in building an automated email marketing workflow that allows you to sit back, manage your business and get marketing done on autopilot.
The app allows you to auto-tag all orders that have been made on your shop. So past orders can be included. This can be useful because you can start to see the benefits of this app from the get-go and not have to wait for new orders to start to accumulate and go through the process before starting to see a return.
You can tag customers based on a variety of conditions. Such as new customer signup, order value and more. Tags can also be used to build a profile of your current customer list. Do most customers like to buy in bulk? Or do they prefer to spend under a certain amount. By using tags you can start to see patterns in shopping much easier and this can be used in marketing on Google, Facebook and other places as well.
Auto tag Customers + Orders Highlights:
Tag customers based on numerous attributes.
Build a profile of your customers for extra marketing purposes.
Send targeted campaigns to customers via email, SMS and more.
Automatic tagging based on the rules you've set.
Order Tagger

While this app focuses more on the tagging of orders, it is a useful app to be included on the list. Like many of the others that have already been mentioned, this app allows you to auto tag orders that are made on your store set by rules you have made. Rules can initiate static tags (like those over a certain value) or dynamic tags (those that match several rules at once). Therefore, you can get a great picture of how your customers are interacting with your brand.
There are many different ways that you can use this information. For one, it allows you to offer a better service to customers through improved management of orders. Tags allow you to see the basics of all orders on one screen. So you can filter orders down to those being collected, those on a priority delivery, those with customers who have multiple orders.
This can be a great way to improve automation within your workflow too. Helping you to fulfill orders quicker and more accurately. One of the best aspects of this app is that you can change when tags are applied. You can apply tags when an order is made, fulfilled, canceled or partially fulfilled. You can also use all of these times to create a versatile system that gives you the most insight possible.
Order Tagger Highlights:
Apply tag changes for any movement on an order.
Tags can be set statically or dynamically.
Use tags to manage orders better.
Get more insights into customer behaviors through the use of order tagging.
Order Tagger by Omega

While this app is named for order tagging, it tags both customers and orders with ease. Therefore, you will get a good insight of all customers and orders for better management and business growth. This allows you to filter customers and orders by tags. Tags can be set by your rules and can be automatically attributed to your customers/orders when an order has been made.
Once tags have been applied, you can easily search or filter orders/customers for better management of them all. You can also have more automation implemented into your store and workflows. Therefore, you can increase profits and revenues by having better fulfillment and marketing options.
You can tag orders and customers based on various features. For instance, you can use items within the order, shipping lines, address, value of orders, delivery times, and more. If you need any help, there is also a helpful team of developers who can aid you.
Order Tagger by Omega Highlights:
Tags orders and customers with rules that you've set.
Tag rules can be made on several different features of the customer/order.
Automate the entire process.
Makes management of customers/orders much easier.
Dropdown Tagger

This app give you the power to do three things on your website. First you can add a custom dropdown in the cart. This allows you to let customers choose their nearest store or pick up location, great for those businesses that offer local pickup and have just a few stores.
The next thing is to tag orders based on rules that you've set. The final thing is to restrict orders for customers. For instance, you can restrict orders based on delivery areas, zones, zip codes or more.
The app is very flexible. Allowing customers to tag themselves with whatever they want. And they can also choose gift wrapping or other special conditions.
Dropdown Tagger Highlights:
Lets customers tag themselves.
Very flexible app that can be used for numerous purposes.
Can be used to restrict certain orders.
Can help with local deliveries/pickups for customers.
Reveal: RFM Customer Tags

Reveal is a customer value optimization and analytics platform that can help you learn more about your customer's behavior and therefore improve customer loyalty, revenues and profits. The app does this by offering you improved targeting for your customers. You can segment your orders based on several aspects and this gets transferred into specific groups that you can market to.
A lot of the campaigns that are then implemented can then be converted into automated campaigns, giving you more time to analyze customers, and create better marketing. Or you can use the extra time to build a stronger business model.
Reveal: RFM Customer Tags Highlights:
Get more information about the behaviors of your customers and how they spend on your website.
Build a stronger business model that will help retain customers and build loyalty.
Audiences are grouped in specific segments you can build automated marketing campaigns around.
Can give you the current and predicted customer lifetime value for you to use.
Ordersify: Automation Tags
Ordersify allows you to tag orders to help with automated workflows in your business. This is done automatically based on the rules that you set. Therefore, you can standardize both tagging and marketing for your business for better performance of your business and improved results.
You can create flexible criteria for your business' rules. For instance, you can have rules that require just a single attribute (like order value) or one that requires two (order value and product in cart) or one that requires either (order value or product in cart). This can help you to find detailed segments while also being flexible.
Orders can also be tagged with this app. It allows you to tag orders based on the collection of products, order attributes, shipping methods and much more criteria. This can help you, therefore, to manage your orders much better. The app can also be used to find fraudulent orders.
Ordersify: Automation Tags Highlights:
Find fraudulent orders with the tags.
Manage tags and create your own tagging rules.
Great for managing workflows and creating marketing campaigns.
Standardize tagging of customers and orders through automation.
Easy Tagging

This app allows for automatic tagging of orders, products and customers that match criteria you set. The app is really easy-to-use and you just need to set up the rules and let the app take care of the rest. And if tags need to be removed at a later date, the app can be programmed to do this for you. Therefore, you can really get a lot of management out of this app.
If you need more functionality out of the app, the developers are there to help too. So you can always get a customized version of this app.
Easy Tagging Highlights:
Build more functionality into your tagging work.
Automates the whole tagging process.
Allows for the removal of apps if certain rules are met.
Can tag orders, products and customers.
Smart Tags

Automatically tag products, orders and customers with this app. You can set the rules based on type, vendor, price, weight and more to get the most out of your tagging process and be sure that you're processing everything with a standard set of rules. You can also enhance the shopping experience with smart tags by collecting useful groups together to display to customers.
Customers can also be tagged based on any customer field. Orders can be tagged based on any order fields.
Smart Tags Highlights:
Primarily for tagging of products to create better shopping experience online.
Can tag customers by any aspect of their profile.
Can tag orders based on any criteria of the order.
Easy to use app.
Final Word: Top 10 Shopify Customer Tagger Apps
When it comes to tagging customers, there are several options for your brand. Use one of the Shopify customer tagger apps mentioned above you can improve the management of your store and even improve marketing. There are lots of apps to choose from, so which one will you install?
Avi Klein
Vast experience in the online world. SEO expert, Web developer and consultant to several online companies.
Read more...
. Read more about
our approach
to reviewing themes and plugins.