12 Best Shopify Customer Retention Apps [Sep, 2023]
Last modified: September 3, 2023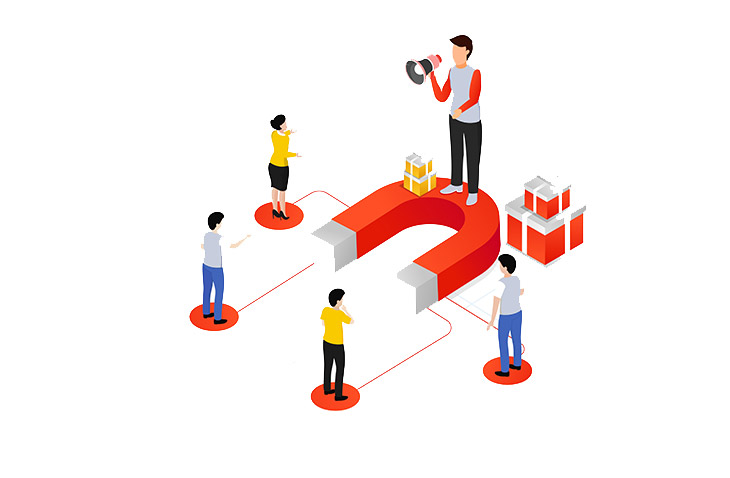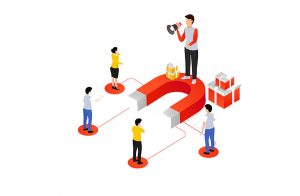 Retaining customers is a vital part of running a retail store online. Keeping customers coming back can help you raise profits significantly. And there are several Shopify customer retention apps that can help you.
The significance of customer retention can be attributed to two crucial factors:
For one, the costs of retaining a customer are 20% of acquiring a new customer. Research has often found that retaining customers for your business can not just save your costs, but grow profit margins with a 5% additional retention improving your profits by up to 95%.
Poor customer service is often one of the biggest losses of customers. About 33% of customers will switch brands after just one bad experience. And this could be losing US organisations approximately $137 billion every year.
What Is A Shopify Customer Retention App?
When we talk about a Shopify customer retention app, we're describing an app that is designed to bring customers back who have already bought a product from the store. There is no preference to the marketing avenue that is used for retaining customers. There are lots of opportunities.
However, there are some apps that are perfectly designed for retaining customers. Here are some of the best Shopify apps that can be used in this manner.
#
Image
Name

Get a Free Custom Shopify Store
1

Vitals

2

Smile: Rewards & Loyalty

3

Scout ‑ 1 on 1 Customer Alerts

4

Retention Optimizer

5

Supercharged Store Emails

6

Customer Accounts Hub

7

Ongoing Subscriptions

8

Loyalty, Rewards & Referrals

9

Loyaltyplex

10

Retentify ‑ Customer Retention

11

TxtCart SMS Marketing

12

Customer Service Messenger Bot

Show More
Filter between free and paid
Vitals

One of the best apps you can add to your Shopifystore, Vitals isn't just one app. There are forty or more functions included that make it one of the most powerful available for Shopify store owners. For instance, there is a wheel of fortune style app that allows you to gamify the shopping experience for your website visitors. This can be used as a retention tool, because the wheel of fortune can be set that customers have to come back every 24 hours in order to get another chance to win.
There are other options, like the Amazon-like 'frequently bought together' feature. You can also add reviews, testimonials and collect email addresses, which can used to send campaigns for bringing back customers.
It can help across your store from SEO to customer service and more and with cart animation features, you can really improve customer engagement on your store and improve customer retention.
Vitals Highlights:
More than forty functions to help you grow your Shopify store and earn more revenue.
Amazon-like frequently bought together app to help improve revenues.
Includes SEO aspects to help you rank your website.
Cart animations are beautifully rendered.
Smile: Rewards & Loyalty

This app allows you to reward customers for shopping with you by offering them in-shop currency in the for of loyalty points and joining either a referral or VIP program. These options are an excellent way to encourage customers to return in order to collect their rewards. Many stores, across the world have seen how reward programs can help build customer loyalty and grow customer retention.
You can reward customers for many actions, including social shares, referrals, registrations and more. You can also design your customer reward areas.
The app is very versatile. You can set an expiry time for points and you can manage accounts of members to your loyalty programs. You can also integrate the app with other powerful marketing tools like email marketing software solution MailChimp, so you can create excellent customer loyalty campaigns.
And you can cancel any time.
Smile: Rewards & Loyalty Highlights:
Connect with several other apps to create complex retention marketing campaigns.
Create VIP, referral and loyalty programs.
Set expiry dates for points.
Free option, but better performance is with the premium program.
Scout ‑ 1 on 1 Customer Alerts

Scout acts like a personal assistant that runs your website for you to reduce cart abandonment and retain your best customers. It analyses actions taken on your website and then recommends campaigns to build relationships with current and new customers. It can recommend actions to be taken directly through Facebook or Slack chat.
This strategy will help you not only develop brand loyalty, but also build the loyalty with the right customers, those who are providing positive returns. For instance, some actions it can do include notifying you when someone has made a repeat order, for you to say thank you and it can also alert you when there is a VIP because they've made a significantly large order.
The app can also remind you about important customer retention actions such as follow-ups and greeting new customers.
Scout ‑ 1 on 1 Customer Alerts Highlights:
Analyses behavior on your website and recommends actions to build loyalty.
Can recommend what actions can be taken over several marketing platforms.
Sends alerts when actions need to be taken.
Is effective in building a path to consistent and successful retention campaigns.
Retention Optimizer
This app doesn't actually do anything for your retention directly. What it does do is give you the data you need to actually create campaigns that will be successful. It is essentially a large cache of data about your retained customers, those who have already come back. You can see what you did right with them and then replicate this success with other customers.
This metrics for success are taken over a long time, so you can really see what happened and then improve your marketing to make it more effective and build long term customer relationships. You can have reports delivered to you on a weekly basis and you can export segments of your customers for targeting in specific campaigns.
Despite all the data that is taken with this app, it is fully compliant with GDPR laws.
Retention Optimizer Highlights:
See the average order value, repeat purchase rate, purchase latency, and one-time buyer rate.
Get notifications of key statistics on a regular basis.
Great for planning marketing campaigns that will yield positive results.
Compliant with GDPR laws.
Supercharged Store Emails

When is the best time to start nurturing relationships and start trying to get that second order from customers? Straight away. That is why this customer retention app can be so useful. This app changes standard email templates so that you can add sales pitches to them to make customers comeback for more. You can incentivize further purchases with unique discount codes and offer rewards for referrals.
At the same time, the app allows you to develop drip marketing campaigns that can help you build a long-lasting relationship that will help you grow budding relationships with customers. You can also connect with audience son social media by including all important social profile links within the email templates.
The app is easy to use. You don't need an expert and you don't need special software to make the most of what is on offer. All you need is your imagination, the app and some of the best practices to make standard sale emails into a money making content.
Supercharged Store Emails Highlights:
Change standard emails sent on sale, product delivered, etc. into something that markets your brand.
No need to hire an expert, a new email template designer is installed, giving you the opportunity to make the most of your emails.
Build long term, drip marketing campaigns that can help you improve your revenues and profits.
Drive sales through smart product upsells and cross sells as well through referrals and more.
Customer Accounts Hub

Customer Accounts Hub is a great app for improving your interactions with customers and encourages them to remain loyal to your store. This app will blend seamlessly with your brand and is easy to install and use, you do not need any coding or developer skills to use this app.
This app enables customers to keep track of their past and present purchases, it makes reordering straightforward and customers can find their most popular products. Customers can update their account and choose marketing preferences. You can also offer a loyalty scheme for points and rewards. It works with lots of other apps and offers app integrations.
Customer Accounts Hub Highlights
This app comes with a free 14-day trial.
Customizable account page for customers.
Multilingual options for international brands.
Help centre support should you need it.
Ongoing Subscriptions
This app will help you turn your products into a subscription option for customers. You can use Ongoing Subscriptions to offer subscription discounts and automatically take payments. You can use this app to encourage shoppers to make repeat purchases on their favorite products.
There are numerous types of discounts that you can apply to products such as set-price, percentage discounts and set-amount discounts. This makes it easier for you to manage loyalty programs and can help you determine what subscriptions and pricing will work best for your customers.
Ongoing Subscriptions Highlights
Offer both single and subscription payments on each product.
Flexible subscription options.
Numerous pricing points.
One-click install and easy setup.
Loyalty, Rewards & Referrals

If you want to build a strong business, you should look at building a strong loyalty program. This can be done through several campaign strategies. One of the easiest is to build a loyalty program that can offer unique discount codes and other benefits that can really entice customers to shop with you again.
You can theme and redesign templates so they can have specific looks based on the current reward you are offering. For instance, if you're offering a special coupon for shoes, then you can add images that can showcase those shoes available or add specific product coloring. The themes available for customization are available for both desktop and mobiles.
You can also build loyalty programs, where points are awarded for purchases. Points can have specific time periods for which they can be used. You can also integrate other popular apps that allow customers to claim loyalty points for referring their peers to your brand. A typical third-party app is ReferralCandy.
Loyalty, Rewards & Referrals Highlights:
Build loyalty programs that reward customers for being regular customers.
Entice customers to share your brand with their friends and family.
Design notifications of latest deals, loyalty deals and rewards with themed templates.
A powerful dashboard of analytics to see what campaigns are being successful and how customers are using your loyalty program.
Another great way to make customers spend more money with you is gamification. Gamification is when customers feel like they're playing a game while engaging with your game. A simple tool like a wheel of fortune is a classic example. This app takes the principle of gamification and adds that to customer loyalty.
What it does is that it allows you to create a loyalty program that rewards customers depending on what tier they are. Customers must spend more money, more frequently in order to reach higher tiers. This gamification is interesting for the customers and will drive results for your brand.
When you use the app, you will get free access to an interactive dashboard where all the metrics for retention can be seen.
The points earned through the loyalty scheme are closed loop. In order words, customers won't be able to use them elsewhere. Some other apps don't do this, they allow loyalty points to be spent at various outlets (though none on this list). Also, points are calculated and added to the account once the final price has been paid. Therefore, if a customer has a discount, they won't get the points for amount in the discount.
The app itself is lightweight. Therefore, it won't slow down your website or make a noticeable difference to the performance of your website.
Loyaltyplex Highlights:
Create a loyalty program that rewards customers who come back regularly and enhances the experience with the help of gamification.
Develop strong campaigns that help bring customers back. Give extra rewards for those customers who come back for more.
Lots of analytical tools that will help you deliver better campaigns and understand your customers better.
Lots of customization options so you can design your loyalty program exactly how you want it.
Retentify ‑ Customer Retention -
Inactive

Specifically designed for retaining customers, this app has several things that allow you to recover customers abandoning carts and getting them to return to your brand at a later date. To help you recover abandoned carts, you can set an option that blinks a browser's tab when the customer attempts to exit your page. This option is available on all major browsers.
You can also customize titles on the browser with emojis, which makes them unique and attracts audiences to use your site.
Retentify ‑ Customer Retention Highlights:
A free app.
Blinks your site's tab when a customer looks to exit the site.
Can add emojis to your tabs.
Is compatible with numerous other popular apps.
TxtCart SMS Marketing -
Inactive

TxtCart gives your brand the ability to add a new dimension to your marketing that can help you build long term sales through SMS marketing. Some of the campaigns you can run include abandoned cart recovery but also customer winback campaigns.
You can segment your audience into particular groups so you can send more relevant campaigns to different people. This can help you increase conversion ratios. This can be further enhanced by offering unique discount codes to individuals.
This app is rather powerful, but it has some simplicity to it. For instance, there are great Powerful insights and Analytics. When a customer has abandoned a cart on your store, you can also add unique urls so they can recover that cart quickly.
TxtCart SMS Marketing Highlights:
Lots of analytics for you to use to see what campaigns are working.
Run customer winback campaigns to improve customer retention.
Create SMS campaigns to drive traffic to your site.
Segment your audience so you can create more effective, relevant campaigns.
Customer Service Messenger Bot -
Inactive

SallyBot is a great tool that is used by a significant number of stores across Shopify and Shopify Plus. It offers intuitive automated support. This helps to convert customers who are new to your brand and drives customer retention through excellent customer service.
The chat app is very clever. It can offer existing customer personalized coupons to entice them back on relevant products, based on past purchasing history. It can also suggest featured products to customers, to entice them to place orders.
The app can be integrated with lots of vendors to support commonly asked questions, like order status and delivery status. The app is also incredibly easy to install and use. You don't need a developer or advanced coding skills to operate it.
Customer Service Messenger Bot Highlights:
One-click installation available.
Adjust the chat bot to your brand.
Can automatically request reviews after orders have been completed.
Can use push marketing within the marketing mix.
Final Word: 12 Best Shopify Customer Retention Apps
If you want to have a successful Shopify store, then you need to have a Shopify customer retention app. This will support your sales by encouraging previous customers to shop with you again. There are many benefits to this, including reduced costs and higher order values. There are also multiple routes you can go down. Or you can combine different strategies to ensure that you are maximizing results for your brand.
The choice on how you go about improving customer retention is up to you. However, with these 10 apps above, there are many, great options that can lead you to great success. So, which of the Shopify customer retention app will you choose?
Avi Klein
Vast experience in the online world. SEO expert, Web developer and consultant to several online companies.
Read more...
. Read more about
our approach
to reviewing themes and plugins.