10 Best Shopify Furniture Themes [2023]
Last modified: October 30, 2023
#
Image
Name

Get a Free Custom Shopify Store
1

Booster

2

Broadcast

3

Streamline

4

Boundless

5

Testament

6

Venture

7

Loft

8

Capital

9

Magic World

10

Trademark

Show More
Customers like to buy lots of goods online and with the right theme, you can sell customers sofas, tables, and other furniture online. There are many Shopify furniture themes that you could use and with the numerous styles available, you can use a theme that's more suitable for your specific audience (budget, luxurious, etc.).
What Are You Looking For In Shopify Furniture Themes?
When you're looking at the potential themes for your new furniture store, you're looking for one that will offer you a high rank on Google and great conversion rates. You also want a theme that will showcase your products in high definition. Customers will be looking at your product's images and putting them into their carts.
As with many Shopify themes, you'll also want a theme that has great ranking potential on Google with excellent SEO properties and speedy load times. These will help you generate lots of traffic and convert customers on your site.
Key Takeaways
1
A good Shopify Furniture theme can significantly boost Google rankings and conversions.
2
Themes with excellent SEO properties and fast load times are preferred.
3
Choose the right theme that caters to specific audience needs, from budget to luxury.
Best Shopify Furniture Themes – Here's Our List:
Filter between free and paid
Booster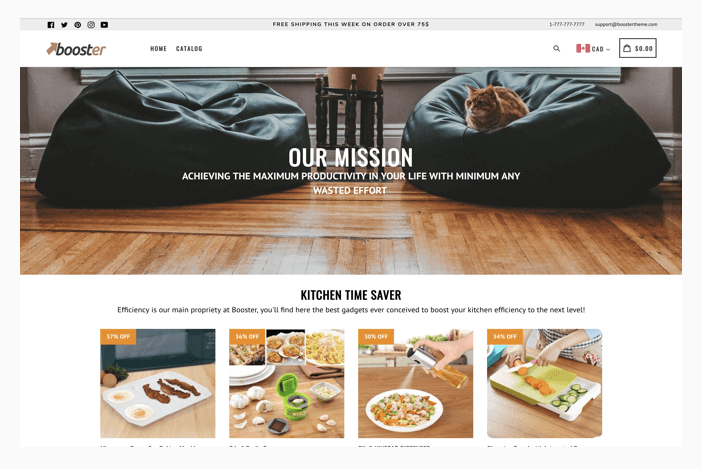 This is one of the best themes available on Shopify. It comes with a lot of features that make it more of a package than just a theme, including a countdown timer, social proof function and more.
According to the developers, Booster users could save more than $2000 a month. With these savings, you can also improve your brand's sales potential. When you're starting a website, this can be very helpful for maximizing returns.
The theme can also help you rank highly on search engines with beautiful layouts, designs and other SEO tools. An impressive website designed with this theme will certainly help to grow your business and it will perform well with any venture.
Booster Highlights:
You can save up to $2,000 on apps with all the added functionality included.
Reduce cart abandonments with a fast website.
Great for SEO, improving page rank on Google and other search engines.
Responsive theme design, so can be viewed perfectly on all devices and screen resolutions.
Broadcast
Broadcast is the perfect theme for any product that requires a lot of imagery to help sell it. This theme allows you to connect your site with your Instagram account, which can be an excellent way to market furniture online. Many brands have used this medium and connecting it with your website gives you a double bonus.
You can add a featured video or background video to build your brand and trust with audiences. There's also a testimonial section to show how you put customers first. Finally, you can create engagement with your customers through the Disqus blog commenting system.
To help promote your products, you can use the quick view to help customers see products quickly through a popup. This reduces bounce rates across your website.
Broadcast Highlights:
Optimized for all major search engines, helping you to build traffic.
A great visual theme, so you can showcase your products.
Responsive, so your site will look perfect on all devices and screen resolutions.
Free stock images supplied by Burst.
Streamline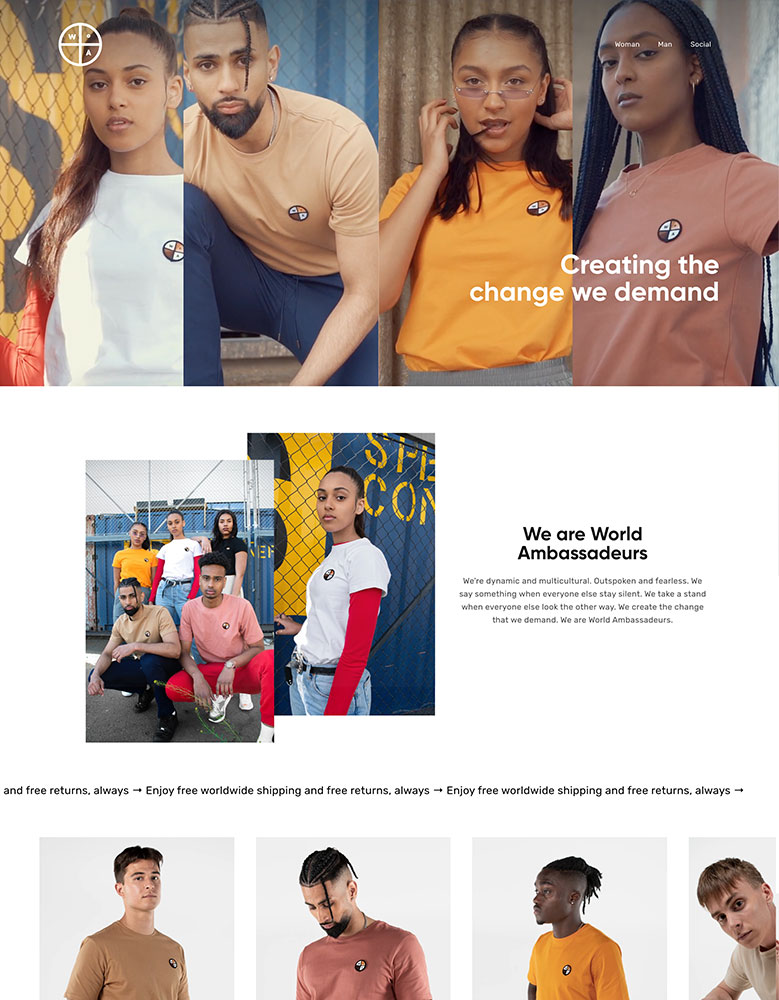 This is a fantastic theme for any purpose. And despite it's name, it is full of features. There are numerous features that make it one of the best Shopify furniture themes available.
The theme is designed around storytelling application, where you can add emotional weight to your branding through the use of telling a story. This should help customers make a positive purchasing decision. All stories can include text and images.
Your site can be easily found on Google thanks to the great optimisation of the theme for search engines. This includes code that is clean. You can also build traffic through Instagram integration.
There is great animation included with the theme that can make any content seem more interesting and build engagement.
Streamline Highlights:
A mobile-friendly theme, so will look good on any device or screen resolution.
Includes a sticky checkout that encourages further shopping.
Fully animated text, images and videos throughout your store to build engagement.
Add free stock images to your site from Burst.
Boundless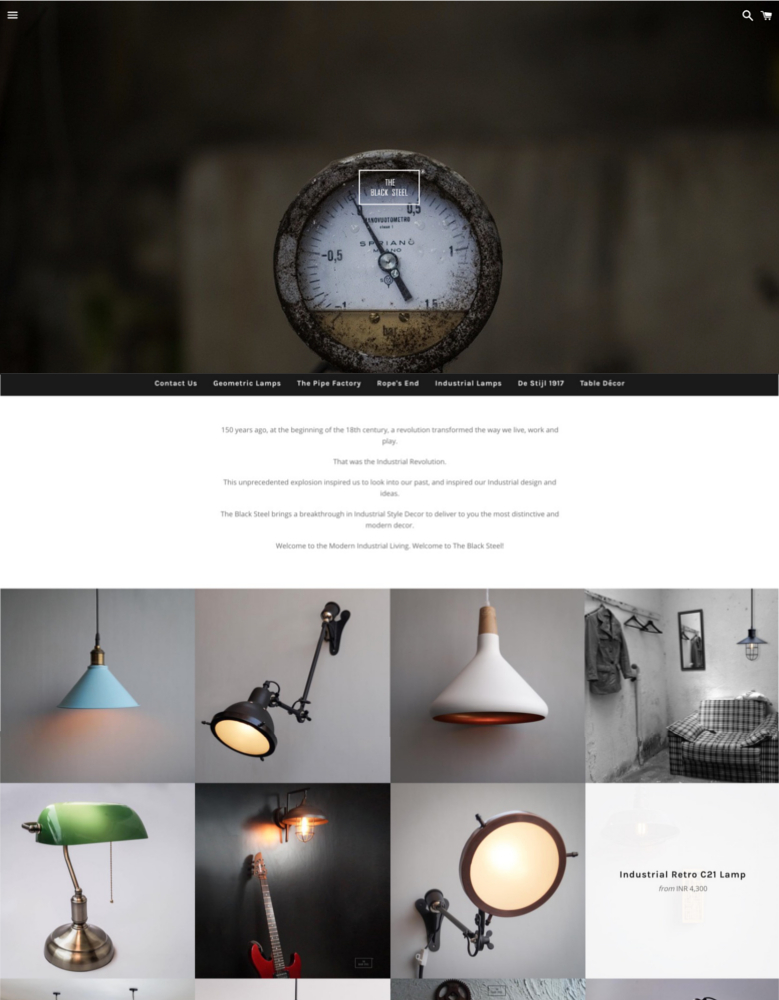 Let your products speak for themselves with this free Shopify furniture theme. This doesn't have as many features as other themes that are on this list, but it is none-the-less a good theme and the features included are good. There are sticky navigation options, so customer experiences are improved and this can also help with ranking on your site.
Furniture products often require big pictures, in high-definition, to help them sell. This Shopify theme offers this perfectly. You can also add slideshows to your website that include a nice fading effect to help sell multiple items on your homepage.
You can also add a great video to your front page in order to help sell products and the brand's message.
Boundless Highlights:
This is a free theme and so is perfect for those who are looking for a low cost option.
An easy-to-use, but aesthetically pleasing slideshow that brings your brand to life.
Great search engine optimisation options to get found on Google and other search engines.
Fantastic sticky navigation options to get people moving around your website.
Testament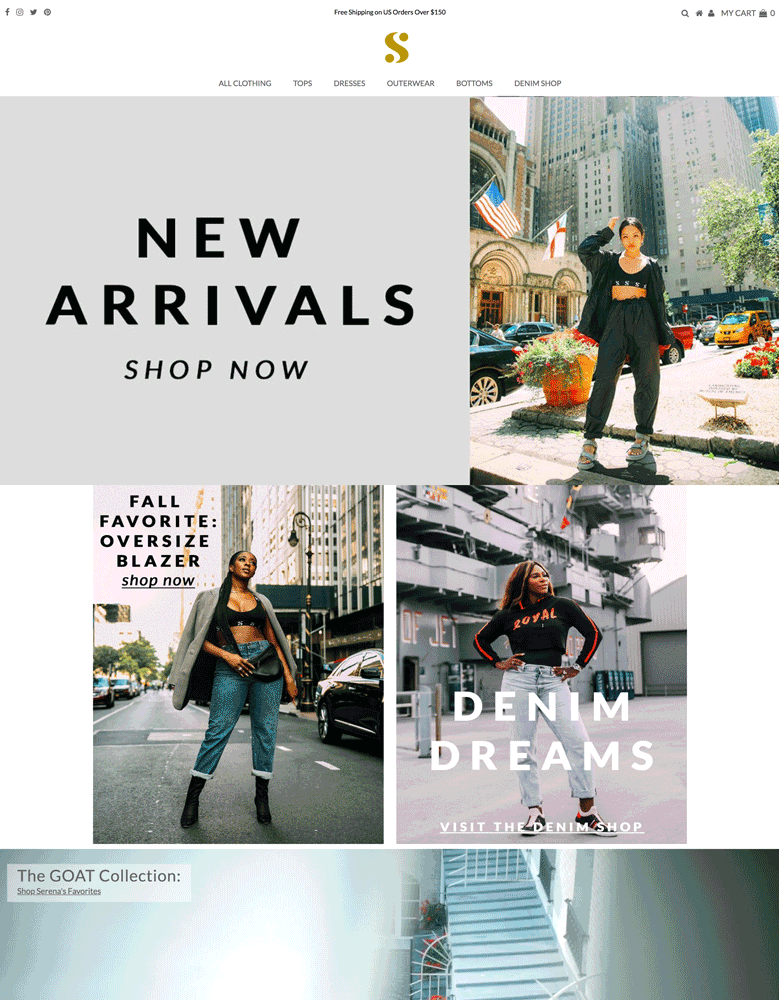 Testament is a great theme, often associated with luxury or lifestyle brands. Therefore, it is a perfect choice for those selling furniture. One of the best options for this theme is the color swatch. This allows you to show the same furniture item with color variants on one page. This makes it easier for customers to make comparisons on the colors and improves conversions.
In addition, there is a product quick view option. Therefore, customers can see the product's details without leaving the collection page.
There is a great sticky navigation set. This allows your customers to continue to move around your website by having the menu scroll down the website as they move down the page. To help further with navigation across your store, you can build a multi-column menu.
There's also the opportunity to use a video on your home page to promote your brand. The video is hosted on video sharing websites like YouTube or Vimeo. This enables you to showcase your products/brand without your website lagging. It can also help you to get your visitors to feel more emotionally attached to your brand.
Testament Highlights:
Sticky navigation available on your store improve user experiences.
Quick-view options to allow customers to see products without leaving the page.
Tell the story of your website with a video hosted on video sharing websites.
Swatches to show color variants.
Venture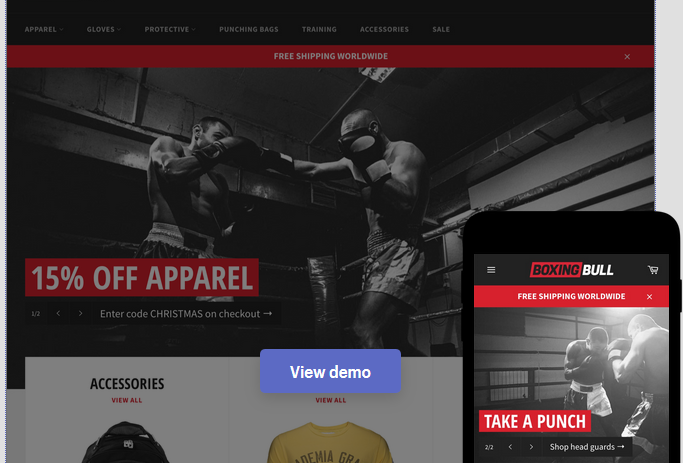 This is another free theme with a lot of great features that can help you sell your furniture. It's a grid style website theme and adds a splash of color to your website. The example websites are each based on sports, but it's a highly adaptable theme and very suitable for home product websites.
This theme is perfect for large catalogs but will also be suitable for those with a smaller range of furniture items. The aesthetically pleasing multi-column menu is great for building an excellent experience for your customers and helps with website navigation. This can help with conversions and improve the ranking of your site on Google and other search engines.
You can add a slideshow on your home page, showcasing your wonderful selection of furniture. You can include a promotional banner to add to the visual selling aids used on your website. This helps you to build a strong set of tools to improve conversion rates.
Venture Highlights:
This theme has a mobile friendly design so your site can load beautifully on any device.
Choose between three aesthetically pleasing styles.
Be found on Google and other search engines with the optimized code for the theme.
A free theme, so helps to keep costs down.
Loft
Another grid-style Shopify theme that's perfect for any shop that wants to show style and elegance. Through storytelling, you can showcase your furniture products and add an excellent Instagram feed to connect your website to one of the best visual social media channels available.
Stories can build an emotional connection between you and your customers. This helps to build a user base and improves conversion rate.
For ease of navigation around your store, you can have multilevel menus installed on your site. Good navigation is also important for improving rankings on search engines.
To improve the sales of your best products you can feature your best products on your website's home page. It's a great idea to use the product with the biggest profit margin.
Loft Highlights:
Storytelling helps showcase your product and improves the chances of a visitor converting.
A theme that has been built for large catalogs.
Use high-resolution images to impress customers.
Mobile-ready, so your site will look great on any device or screen resolution.
Capital
This colorful Shopify theme is a great option for those stores with a large catalog. There are three excellent styles you can choose from which are perfect for any brand, regardless of the niche. And you can impress guests to your store with an experience that is helped by excellent navigation around your store.
The navigation starts with a multi-level menu that makes it simple for any visitor to select a product based on category or sub category. In addition, customers can find the products they want through an advanced product filter that's easy to use and shows only the relevant products. There's also a live search function that helps customers find their products quickly and without fuss.
You can utilize the fantastic Instagram gallery, perfect to grow your social media following and with the hover over effect, a great way to showcase products. And with more product information functionality than you can get elsewhere, your customers can get the information they want quickly for better purchasing decisions.
Capital Highlights:
Three styles available with this theme to help you find the perfect look for your website and brand.
Free stock images, supplied by Burst so you can populate your website with professional images.
Optimized for search engines so you site can be found on Google and other search engines.
A highly responsive theme, so will look good on any device.
Magic World

Magic World is a great theme for those who want to showcase the colors of their products. It's one of the best themes out there because it emulates some of the most successful websites across the world. The easy-to-follow content can direct customers to the specific products, information or section they're looking for. And the easy navigation will improve visitor conversions and increase order values.
There's a great deal of SEO potential with this fully-responsive design and with the mobile-friendly code, your site will look great on any device including all mobiles and tablets. This will also help with ranking as Google considers this a very important aspect to any successful website.
You can build traffic and content with the blog section to improve traffic to the site and keep customers informed on the latest news, advice and more from your brand. Research has shown that brands publishing 15 or more blogs per month can increase lead generation significantly.
There's also a fantastic slider option that can help to improve visitor engagement on your website. The slider can direct customers to specific offers or products without the need for them to look below the fold. Finally, the theme offers sorting options, so customers can see the products that are most relevant to their needs.
Magic World Highlights:
Sell across the world with multilingual and multi currency functionalities.
Use social media integration to help you generate traffic and reach your target audience.
Have a physical store? Direct customers to your location with the help of Google Maps integration.
Clean coding for better search ranking and speed on your site. Higher ranking means more traffic.
Trademark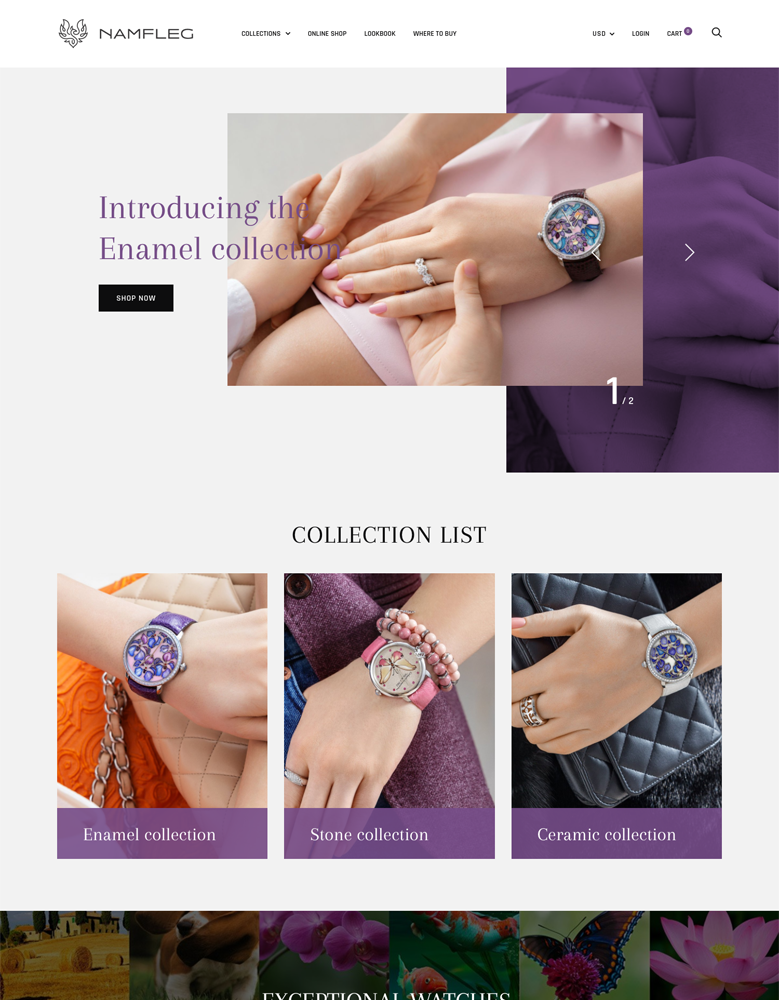 Trademark is a fantastic, elegant Shopify theme. You don't have to worry about coding or having experience building a website, this theme helps you do it easily. This beautiful theme is perfect for many industries, including those who are in the lifestyle, beauty and fashion industries.
You have two styles you can choose from and these include lots of great features for your furniture store. These visually attractive themes will make an instant impression on visitors.
The perfect navigational options make your site more functional and impressive. For instance, there is a live search option that helps customers locate and view products that they're really interested in. There's also a multicolumn menu option that can feature images for any products.
You can promote your brand's core message and any featured products with images, videos and texts within a beautiful slideshow feature. You can animate and locate the slideshow on your homepage to welcome visitors to your site. There's also a blog slider to give visitors a chance to see your advice/latest news.
Trademark Highlights:
Use a full-width Instagram feed to showcase the best products in your store.
The theme is optimized for search engines, your site can be ranked highly on Google and any search engine.
Navigational options improves user experiences.
A fast theme that's mobile-friendly. Therefore, your site will appear perfectly on any device or screen resolution.
Factors to Consider When Choosing a Shopify Furniture Theme
Design and Aesthetics
When selecting a theme for your furniture store, the design should resonate with your brand. A clean and modern design can enhance the visual appeal of your products.
Mobile Responsiveness
Most shoppers browse on mobile devices. Ensure the theme is mobile-friendly to offer a seamless shopping experience across all devices.
Customization Options
A theme with customization options allows you to tweak the design to match your brand's identity. Look for themes that offer flexibility in design elements.
Benefits of Using Premium Shopify Furniture Themes
Professional Look
Premium themes give your store a professional appearance, building trust with potential customers and increasing the likelihood of sales.
Regular Updates
With premium themes, you often receive regular updates, ensuring your store remains compatible with the latest Shopify features.
Quality Support
Investing in a premium theme often comes with dedicated support. This can be invaluable if you encounter any issues or need assistance with setup.
Key Features of Shopify Furniture Themes
High-Quality Imagery
Furniture themes prioritize high-resolution images, allowing stores to showcase products in detail, highlighting textures, finishes, and design nuances.
Product Filtering
These themes often include advanced filtering options. Customers can easily sort and find products based on criteria like color, size, or material.
Quick View Feature
A quick view option lets customers preview products without navigating away from the main page, streamlining the browsing experience.
Zoom-in Capability
To offer a closer look at products, many furniture themes provide a zoom-in feature. This helps customers examine intricate details of items.
Integrated Testimonials
Trust is essential in online shopping. Integrated testimonials sections in themes allow stores to display customer reviews and build credibility.
Conclusion: Top 10 Shopify Furniture Themes
If you sell furniture online, then you want to be using one of the top Shopify furniture themes. They will highlight your products in the best way and help you to sell more products online faster. Use the list above to help you find your future Shopify theme.
FAQs
Can I integrate third-party apps with my Shopify furniture theme?

Yes, Shopify furniture themes are designed to be compatible with a wide range of third-party apps. Integrating these apps can enhance functionality and improve the overall user experience of your store.

Do Shopify furniture themes support multi-language and multi-currency features?

Yes, many Shopify furniture themes support multi-language and multi-currency features. This functionality enables store owners to cater to a global audience, offering a tailored shopping experience based on the customer's region and preferences.

How often are Shopify furniture themes updated?

Shopify furniture themes, especially premium ones, typically receive updates several times a year. These updates address bug fixes, introduce new features, and ensure compatibility with the latest Shopify platform changes.
Avi Klein
Vast experience in the online world. Shopify Expert, SEO expert, Web developer and consultant to several online companies. Read more about
our approach
to reviewing themes and apps.