The 10 Best Shopify Lookbook Apps – [2023]
Last modified: May 26, 2023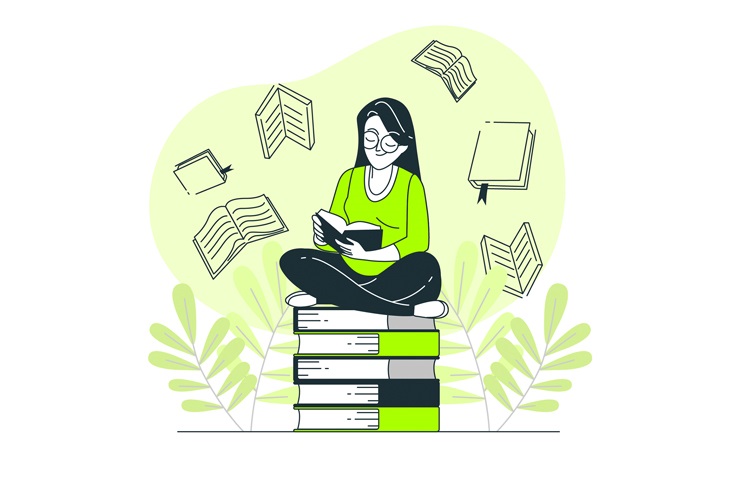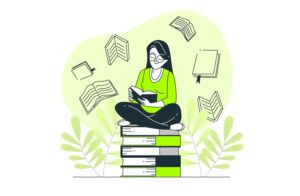 #
Image
Name

Get a Free Custom Shopify Store
1

Lookbook ‑ Shoppable Galleries

2

Image Gallery + Video ‑ EA

3

XO Gallery

4

Lookbook ‑ Shop by Gall

5

Easy Catalogs v3 ‑ UNLIMITED

6

Nitro Lookbook

7

Lookbook

8

Catalog Machine

9

Wholesale/Retail Catalog Maker

10

Flook: From PDF To Flipbook

Show More
Before there was the internet, many brands used to market their products using catalogs. These were known as lookbooks as they were able to showcase the products with bright pictures and not with all the text that can often come with websites nowadays. However, there is a small movement that allows websites to build their lookbooks. These can either be viewed online or printed and used in marketing materials. To do this, you might need one of the best Shopify lookbook apps.
What can Shopify Lookbook Apps do?
Shopify lookbook apps can take a list of products that you have on your website and then translate these into a magazine-style publication. Often they're created in a pdf or web format that is hard for the audience to edit or change if they download the content to their computers.
The idea is that customers who are viewing this content are going to be more obliged to look into the products because they're seeing a better visual representation of them. Pictures can have an amazing impact on the success of a marketing campaign, so lookbooks can be very valuable. Once the customer is hooked, they can contact you about ordering the product.
There are numerous industries that use lookbooks the most. This is often the fashion, jewelry, homeware, furniture and similar businesses. Though there are often businesses that might be able to use lookbooks to improve your website's sales.
So, what are the best Shopify lookbook apps available? Here is a list of the ten best you could try.
Filter between free and paid
Lookbook ‑ Shoppable Galleries

This app allows you to create a lookbook gallery of product images to help your customers discover more products from your store. The app can complete the design and creation of the lookbook within a few clicks and you can tag products with images. When customers have seen something they like, they can click on the image and be taken to see more details about the product and then they can add it to their cart.
This can make the shopping experience much faster for your audience and it can also improve your revenues and average cart orders for the website.
There are lots of design choices you can make when you're designing your lookbook. For instance, you can choose masonry mode, slideshow, slider, grid, list and collage view. Within these styles, you can choose the branding and colors that are added to the lookbook to make it the most aligned to your brand it can be. The lookbook is completely responsive, working on all devices, screen sizes and even browsers. You can upload multiple product images to the gallery within one click and then drag and drop images into the right order for your lookbook.
No coding knowledge is required to make the app work, it takes just minutes of your time and can have a massive impact on your brand's success.
Lookbook ‑ Shoppable Galleries Highlights:
Creates a branded lookbook for your brand.
Drag and drop product images into the right order on your website.
Easy creation, no need to know any coding.
Is completely mobile responsive.
Image Gallery + Video ‑ EA

This is one of the best apps for organizing your product images into a convenient display of your products. Then customers can see the products from your store in one place. You can also use this app to build a video wall for your products to create a more engaging element on your website that will help with conversions and grow your business quickly.
While this isn't a specialist lookbook app, it has all the functions that you would want with one. You can use it to build a strong, effective branded document that customers can browse to discover new products that they might wish to buy. You don't have to include products either. You can upload media images, reviews, fashions, blog posts and more to help you attract the attention of your audience.
The app allows you to make changes to the product images. You can add links that direct visitors to the page. You're also able to add titles, alt tags and more to help create SEO friendly lookbooks that can also be used to bring traffic into your website.
Installation of this app is really easy. It takes just minutes to configure the app as well. To help with creating your lookbook, you're able to upload multiple images at once. All images are fast to load, which protects your website speed and you can ensure that customers will experience the highest quality of images from your lookbook.
Image Gallery + Video ‑ EA Highlights:
Creates lots of visually stunning image and video aspects for your website.
Upload multiple images at the same time.
Optimize the lookbook for SEO, adding titles and alt tags.
No loss of speed on your website.
XO Gallery

This app allows you to visually showcase your products in a beautiful gallery that can impress customers as soon as they land on your website. By embedding the photo gallery into your store, you can improve interactions with customers and conversions. You're also able to make your website visually more attractive which might get visitors to share your store with more people.
The app supports an unlimited number of photos that can be embedded into either a grid, masonry, stack, justified or carousel-style layout. The finished product will be completely optimized for all devices, being able to be viewed across desktops, laptops, mobiles and tablets. You're also able to modify them so that the right one will appear perfectly for each device.
To help you improve the speed of the gallery, there's a lazy load feature. This uploads the image to the browser only when the customer has reached that point on the screen. This improves the customer experience and can help with conversions. You're also able to add videos to your lookbook for an improved feel to your website.
All images can link to a specific page on your website, like a product page with ease. You're also able to add captions, animations and hover effects.
XO Gallery Highlights:
Improve the experience of your customers with great lookbooks on your website.
Add lots of features to your images including captions, animations and hover effects.
Lazy loading to improve the speed of your website.
Is perfect for any device.
Lookbook ‑ Shop by Gall

This app allows you to engage your audience with product images that are displayed in an aesthetically pleasing lookbook. With the bulk upload feature on the app, it takes just minutes for you to create the lookbook and publish it on your website. You can also adjust the look and style of the lookbook by using the drag and drop feature to reorder photos into the order you would like. This is a hassle-free way to organize the promotional materials.
The app also allows you to have product tagging, which can help direct customers when they're shopping on your website.
To help you analyze the performance of your website's lookbook, there are several tools to help. Within a dashboard, you can see how many clicks and add to carts there are and the value of the actions that have taken place on your website's lookbook. To help with these statistics, you can use shoppable tags to your website. You're also able to use links to direct customers to the correct page when they click on a picture.
Lookbook ‑ Shop by Gall Highlights:
There are four different styles of lookbook you can use.
Unlimited photos and galleries can be created.
A free and premium plan.
Add links and tags to your product images for better marketing and improved experiences for your customers.
Easy Catalogs v3 ‑ UNLIMITED

This app allows you to build an unlimited number of PDF catalogs on your website and store them on the cloud. These catalogs you can share, print and download so that customers can see the wide range of products that you have on your website. It's perfect for any business, especially if you have a physical presence like a retail outlet or you travel to trade shows on a regular basis.
It takes less than one minute for you to create the beautiful PDF for your Shopify store. There are lots of product image options and you can include price lists and there are also ways to customize the designs using a drag and drop interface. Or you can go more basic and just use the sort products feature to have them appear in a set order of your choosing.
There are 13 professionally designed templates that you can use for your catalogs. However, if you want to be more hands-on designing your product catalogs there are options. This is using a new design tool that can help you from the front to the back page of your new catalog.
If you're building a digital catalog, you can also have a digital buy button added to your document.
Easy Catalogs v3 ‑ UNLIMITED Highlights:
Create physical and digital catalogs for your customers to use with ease.
Customize the design or use one of 13 templates that are perfect for almost any situation.
PDF catalogs can be shared with customers and staff. They can also be printed.
Drag and drop interface to make changes to your documents with ease.
Nitro Lookbook

This is a very specific lookbook app that allows you to build a lookbook for your website within minutes. It creates a lookbook that can feature all your products to help engage audiences who visit your store and help them choose from the numerous products that you've listed online. It can also help customers to visualize your website's products.
With the app, your Nitro Lookbook can allow you to use any of five different types including slider, masonry, flip, draw and Instagram powerful. You're able to have all kinds of customisations to the lookbook. This can include changing the titles, text, font, colors, borders, URLs, YouTube iframes, Google Map iFrame and more. There's also an auto-suggest product search that allows you to build different lookbooks for different product categories.
The app is completely responsive and requires no coding knowledge to get it to work.
Nitro Lookbook Highlights:
Allows you to build as many lookbooks as you would like on your website.
Can help you to improve conversions on your website with ease.
Change many elements of the lookbook.
No coding knowledge required.
Lookbook

This is one of the original lookbook apps that you can use on Shopify. It allows you to showcase as many online lookbooks as you would like. You can connect the lookbook to any page on your website with ease. It can include all kinds of detailed images about your products and you can choose what information is included within the lookbook for your products. For instance, do you just name the product or do you provide a price?
All images can have link markers added to them. This allows the customer to follow the image directly to the product page and then they can add it to the cart. To edit the Lookbook, you can use a drag and drop interface to order the pages in each lookbook that you create. All lookbooks are optimized for all devices and will display perfectly.
In addition, you can change the look of the lookbook if you change the theme of your website. This allows you to keep consistency within the brand. It's is easy to do and takes just a few minutes to complete.
Lookbook Highlights:
Edit the look of the book with an easy to use drag and drop interface.
Add all kinds of details to your website's lookbook images for better conversions.
If you change the theme of your website, the lookbook design will also change.
Easy to install and use.
Catalog Machine

This app allows you to make a catalog for your products with ease. It's fully customizable and will look completely professional with templates available to help you get started. You can automate much of the creation of the catalog by using the app and then you can customize the look of the document whether the purpose of the document is a lookbook or something else.
The final output of the document can be done in PDF or HTML. There's full control over the design of the catalog, which is really great for those that want to create something unique. However, the templates are fully functional and you can use these if you don't have any design skills.
To add products to the catalog there is a simple one-click import feature. This can take selected products from your website directly to your website's catalog. This will include all the information that you would like to display within the document. You can also include links and buy buttons within digital copies of the document.
Catalog Machine Highlights:
Build numerous documents from your product listings with one click.
Can have PDF and HTML documents created for your website.
Works across devices with ease.
Can link to products in digital documents so customers can buy direct from your website.
Wholesale/Retail Catalog Maker

This app allows you to build a catalog of your website's products. This allows you to market your product to your customers online and offline. The digital catalog also allows you to take orders directly from them, which can be a great way to increase sales and revenues from your website.
There are numerous features that make this a great app. For instance, there is custom domain support, so documents, whether they are lookbooks or catalogs, can be hosted on their own page. You can also password protect the catalog so that only those customers you want to see the website will be able to see it.
All documents can be customized online. You would need to use CSS coding for this. However, you can use any of the 100+ professional templates if you would prefer.
Wholesale/Retail Catalog Maker Highlights:
Create catalogs and lookbooks from your products online.
Edit them using CSS or use one of the 100+ templates that they've prebuilt.
Host the documents on their own page.
Can take orders from the digital copies to improve shopping time for customers.
Flook: From PDF To Flipbook

This app automatically converts your PDFs into an interactive, digital flip/lookbook for your store. These are creative and captivating documents that allow you to add lots of interesting media to your website that can help you improve the conversion rate on your website with ease. And with the interactive buy buttons that can be added, customers can buy products direct from the flipbook.
To help you with the creation of the documents, there are upload facilities for PDFs. You can upload one at a time or do it in bulk. Then you can make customizations like width and height. You're also able to change more to the design of the document to make it more aligned with your branding.
The final product will be completely optimized for desktops and mobiles. Perfect for those also using one of the Shopify Mobile app builders. You will also see there are no third-party ads on your website. The documents are also SEO-friendly.
Flook: From PDF To Flipbook Highlights:
Convert PDFs into flipbooks with ease.
Suitable for SEO and mobile devices.
Easy to use and customize.
Very interactive and customers can buy direct from them or share them on social media.
Final Word: The 10 Best Shopify Lookbook Apps
There lots of Shopify lookbook apps that you can use on your website to help you create engaging content on your website. These can be used to entice customers to make purchases and give more context to your products. Which of the apps will you use?
Avi Klein
Vast experience in the online world. SEO expert, Web developer and consultant to several online companies.
Read more...
. Read more about
our approach
to reviewing themes and plugins.