The 10 Best Shopify Offline Payment Apps – [2023]
Last modified: July 4, 2022
#
Image
Name

Get a Free Custom Shopify Store
1

EasyOrder ‑ Order Form for COD

2

Leadify ‑ COD Order Form

3

EasySell ‑ COD Order Form

4

Easycheckout COD Form + Upsell

5

Sufio: Professional Invoices

6

COD Order Confirmation King

7

LeadForm: COD ‑ Order Form

8

Releasit Cash On Delivery Fee

9

COD Order Verification by OTP

10

CodMonster ‑ Cash on delivery

Show More
Not all payments have to be taken on your website. Sometimes you can take offline payments. For this to happen you need to have one of the Shopify offline payment apps.
What can Shopify Offline Payment Apps do?
These apps are really simple, Shopify offline payment apps allow you to make key changes to your website that prevent customers from making payments online or they can offer a new payment option that allows for offline payment.
This can be a good option if you're a local business completing delivery for local customers. For instance, you could be a fast-food restaurant that offers food deliveries. Or you could offer local delivery for other goods.
So what are the best Shopify offline payment apps? Here are some of the options for you to consider for your website.
Filter between free and paid
EasyOrder ‑ Order Form for COD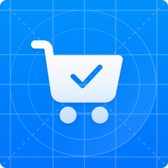 EasyOrder app will replace the standard Shopify checkout process with a customized single step quick order form that will showcase in a popup. If you're not taking any only payments, prefer to have cash on delivery or, if you don't need the payment for some of your products, this is a great app for you.
The standard Shopify checkout process takes several steps that can sometimes turn your customers away. This makes your process easier and less likely for the customers to abandon your website. And if you need certain information from the customer, then the standard checkout form doesn't allow you to collect this.
The EasyOrder app will solve these problems by replacing the checkout with a quick order form that is customizable. You can take the information that is needed for you. Then you can tell customers how they can make payments for their order and the order is complete.
EasyOrder ‑ Order Form for COD Highlights:
Replaces the checkout process with a simple popup order form.
Add the fields that you want into the order form.
Don't take payments online, collect all monies owed in person.
Can be used for numerous several purposes.
Leadify ‑ COD Order Form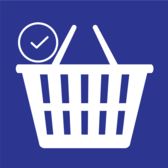 If you've got a business where you only take cash on delivery or you want to use an offline payment processor, then you need to capture orders quickly. Leadify will help you to complete that with ease. This app will remove the complicated checkout steps that most shops have to have and take all the information you need from the customer.
This app allows you to build a form with the details that you need and then use this as the order form. The user interface will look impressive. And you will be able to reduce the number of people who abandon their cart and improve your revenues.
The form can be adapted, so you can create a theme, feel, style, color set and more that will allow you to match the order form to your brand's colors.
Leadify ‑ COD Order Form Highlights:
Remove your website's main checkout form to ensure customers can make simple orders.
Removes the need for the customer to make a payment online.
You can edit the customer order form with ease.
Take payments in person.
EasySell ‑ COD Order Form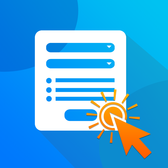 EasySell is a great way for your business to take payments on the delivery of the orders. You can skip the default Shopify checkout and replace it with a simple popup or order form on the product/cart page. This can quickly capture orders from customers who can then have their products delivered to them. You can expect sales to increase as you can reduce your website's abandoned cart.
The app is really intuitive. The default checkout process doesn't need to be completely removed. Instead, you can select which products can have the EasySell form on them. This can be based on the entire collection or it can be based on a few select products. When products do not have the simple order form enabled, can be bought using traditional methods.
After a customer has placed an order using the simple form, they can be taken to the Shopify thank you page. Or you can override the behavior and make some simple changes. All the orders that you receive with the app can be exported to a Google sheet.
EasySell ‑ COD Order Form Highlights:
Collect all the information that you need for the orders that are cash on delivery.
You can translate the order form into any language you would like.
Can allow the app to be enabled on specific products/collections only.
Customers are redirected to the Shopify thank you page.
Easycheckout COD Form + Upsell
This app allows you to have cash on delivery orders for your business without the complicated checkout form that is typical of Shopify standard checkout operations. The form for customers to make the order for the goods they want can be completely customized and the final document can offer a single quick order popup. The final result is a simple button that will enable quick orders with just a few simple details from your customers.
This will enable you to convert more of your traffic as complicated checkout forms are known to reduce conversions and increase abandoned carts. Therefore, you can improve your brand's revenues and earn more money.
The app also has two other features that can help you make more of your money. For instance, you can enable the Facebook Pixel. This can help you with retargeting. And you can offer additional services on the COD form that can help you upsell and improve your website's revenues.
Easycheckout COD Form + Upsell Highlights:
Add a COD form for your website that will speed up your website's processing of simple orders.
Add the Facebook pixel for remarketing on your website.
Can have upsell elements within the form.
Have numerous customizations made to your website's quick order form.
Sufio: Professional Invoices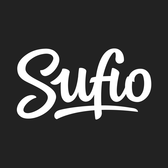 This app supports thousands of Shopify and Shopify plus merchants in more than 75 countries. Whether you're about to launch your first store or you're about to make a millionth sale, this app can be really useful. There are lots of great options that can help you make more of your invoices. For instance, the app will allow you to automatically create invoices when orders are created. These can be sent to your customers automatically via email. Then customers can complete the payment through several offline options.
The app can be used for wire transfers or cash on delivery. Or you can get customers to pay through other methods if you need to.
Customers can download their invoices from your website with ease. Or you can perform bulk actions like bulk downloading or printing of the invoices. The app can use any currency and can be translated into 30 different languages.
Sufio: Professional Invoices Highlights:
Creates professional PDF apps for your business automatically.
Translates your website's invoices into several different languages.
Switch the currency of your invoices into the customers.
Can be used for Cash on Delivery businesses.
COD Order Confirmation King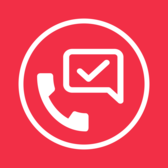 This app is one of the best apps for those who are looking for a cash on delivery function for their business' Shopify website. This app will reduce the processes that are necessary for your website to take orders but it can also protect your business from return-to-origin problems that can be costly for your business. One of the security features that is included within this app is the verification of orders through SMS. There are numerous countries where this can be used across America, Europe, Asia and Africa.
You can completely customize the confirmation SMS with a template that is branded for you. There are also options for you to verify orders that have been made before you install this app. This can be done in bulk, to save you time.
This app integrates seamlessly with lots of different checkout apps. And there is only a one-time setup for this app to work.
COD Order Confirmation King Highlights:
Allows you to take payments offline when products have been delivered.
Can send order verification SMS messages to customers.
Works across the world.
Easy, one-time setup for your orders to get started.
LeadForm: COD ‑ Order Form
This app is suitable for any seller who is looking to collect cash on delivery for their orders. The app complete adapts your Shopify store for the cash on delivery business model. It has a friendly and dynamic interface with a lead form that allows you to create in-page order forms within a matter of seconds. And other features can help you improve your click-through rate to help you improve sales.
One way that you can manage your orders is to synchronize your store with Google Sheets. This allows you to take the management of orders really easily. You can also create forms that allow your customers to leave reviews for products and services that they've ordered from you previously.
To help you make the most of your products, you can improve conversions with a countdown timer that adds urgency to your website. There is also a good sticky banner that can be added to your website that can help you reduce the abandoned cart rate. There are also ways that you can retarget anyone who has abandoned their cart with Facebook pixels and retargeting.
LeadForm: COD ‑ Order Form Highlights:
Convert your website to a cash on delivery model.
Create forms for customers to create orders and leave reviews.
Retarget customers who have gone off your site on Facebook.
Add urgency with countdown timers.
Releasit Cash On Delivery Fee
This app allows you to add a store-wide fee when customers want to pay with cash on delivery. You can set an additional fee amount that can help protect your business from scammers but also provide the customer with a good experience.
Once the app has been installed on your website, you will find step-by-step instructions on how you can set up the app to work on your website. Within 10 minutes your site will be ready to go.
You can add a customizable message for the order notifications for cash on delivery orders. This message can explain to customers how the payment will work. You can make changes to this notification with ease.
Releasit Cash On Delivery Fee Highlights:
Free and premium options for you to use this app.
Can help you with a cash on delivery business model.
Adds a small fee across your store for cash on delivery orders.
Tells customers about the payment.
COD Order Verification by OTP
This app allows you to reduce the returns for orders where the customer doesn't make payment for cash on delivery orders. This can be useful because when customers don't enter a correct telephone number or other key details, are often the customers who won't complete the purchase. When this happens you can lose out on your sales, revenues and profits.
This app protects you by sending an OTP verification code via SMS or WhatsApp. This verifies the customer's number but it also ensures that they are really wanting the purchase.
The app works very simply and your customers will not feel any intrusion. And it is much more effective than IVR and automated calls that can often be blocked by telephone networks or have 'spam' warnings on call displays. In addition, cellular networks can sometimes be unreliable, but a message to Whatsapp can be much better.
COD Order Verification by OTP Highlights:
Verify the number entered for an order is accurate.
Protect your business from costly returns.
Ensure the customer really wants the products being ordered.
Easy to use.
CodMonster ‑ Cash on delivery
CODMonster is an app designed for your cash on delivery store. The app has 10 features to make the process much easier and you can spend less time setting it up for your website. Some of the features include a quick order form that allows your customers to skip the main checkout process and make a quick order to make the payment for the goods when you deliver.
This app also allows you to collect the information of customers who didn't complete the form and left your store. Then you can contact them later to see if they would like to convert at a later date. You can synchronize all orders with Google sheets. There is also an analytics page, therefore you can see the available data and make changes to your website to ensure the best practices are fulfilled on your website.
There are lots of other features that are included on this app.
CodMonster ‑ Cash on delivery Highlights:
Lots of features to help you improve your Cash on Delivery business.
Take offline payments with ease on your website.
See the analytics page to see how you can improve your website.
Retargeting is very simple with this app through retained information and Facebook pixels.
Final Word: The 10 Best Shopify Offline Payment Apps
Are you looking for one of the best Shopify offline payment apps? Above are ten of the best apps for you to consider. Which one will you use? Let us know in the comments below.
Avi Klein
Vast experience in the online world. Shopify Expert, SEO expert, Web developer and consultant to several online companies. Read more about
our approach
to reviewing themes and apps.