What are the 12 Best Shopify Price Alert Apps – [2023]
Last modified: July 4, 2022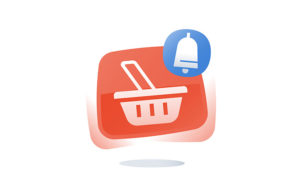 #
Image
Name

Get a Free Custom Shopify Store
1

The Watchlyst ‑ Price Alerts

2

Alert Me! Price Alerts

3

Smart Push Marketing ‑ WebPush

4

Discount Reminder

5

Discount Notify

6

Happy Hours ‑ The Sales App

7

PushEngage Push Notifications

8

SMS Alert

9

Sticky Tools | 20 apps in one

10

The Exchange ‑ Dynamic Pricing

11

Notifier ‑ Push Notifications

12

Price Drop FREE

Show More
There are times when customers won't want to pay the price that you're listing products/services at. However, that doesn't mean that you lose the customer, instead, the customer might just be looking for a lower price, like when the product is on sale. That is why you might want to use one of the Shopify price alert apps.
What are the Benefits of Using one of the Shopify Price Alert Apps?
The major benefit of using one of the Shopify price alert apps is that they can help you make more money in a short period of time. The cost of an order is one of the biggest barriers to many sales. Customers just don't want to pay too much for the goods and services. This is especially true if you're selling something that is a luxury, like games, hobby items and more.
Therefore, you might want to consider reducing the price from time to time. However, you need to let your customers know when a price has been dropped. Then they can go back to your store and complete the purchase at the lower price.
The success of this has been seen with numerous brands. Online game streamer Steam is a great example. They often have weekend deals where games are discounted, sometimes up to 70 or 80%. They use promotional banners and social media to let a wider audience know this, but they also use emails to send notifications to those who've shown interest in the game before.
This strategy can therefore help you grow. In fact, 80% of consumers say that a discount will push them into making a first purchase. Then, when you provide good customer service, you can lifetime customers. This can be really powerful. A loyal customer is 50% more likely to test out a brand new product and will spend about 31% than a new customer.
An existing customer is also 20% cheaper to convert again, compared to a new customer.
So what are the 10 best Shopify price alert apps available? Here are some suggestions for you to consider.
Filter between free and paid
The Watchlyst ‑ Price Alerts
Most of the visitors to your website will leave without making a purchase. While some might abandon a cart, others will simply see the price and leave. However, this app, Watchlyst, uses an effective solution to help you drive more revenue and recover those lost customers from your site. The setup of the app takes less than five minutes and customers can see a button on any product page that allows them to sign up to an alert if the price drops.
The app will then monitor the price of the product. When the price is changed on your site, all the customers who've requested an alert will get an email. This is simple and automated.
There is nothing that needs to be done on your side for setting up your app. The installation does it all for you. However, there are also options that allow you to customize the look of the button and allow it to match your branding and theme.
To help you in the long term, the app can be used to find the willingness to pay point for all the products on your store. This can help you continuously improve price points across your store to drive sales and improve business performance. The app can also help you manage demand, to see what products are most wanted, not just what is bought the most.
The Watchlyst ‑ Price Alerts Highlights:
Allows you to reduce the number of lost sales due to bad pricing.
Requires no setup. The application of the button is done for you.
Customize the look of the button that is added to your product pages to make them look more authentic.
Measure lots of KPIs like demand, ideal price points and sales.
Alert Me! Price Alerts

This app allows you to automatically bring customers back to your website when you change the price of a product or have a clearance sale. The app allows customers to subscribe to an email notification system that tells them of the price drop on specific products that they identify. The app works completely automatically, meaning that you don't have to do a thing on your website. It will automatically monitor the website for price changes and then automatically send emails to customers.
If you have a high demand product that needs no price drop, you're able to turn off the subscription area for this product. This prevents customers from being too disappointed but still allows you to collect leads on products you know you will put on sale at some point.
The app works with no popups, it is all integrated seamlessly into your store, providing a good experience for customers. Installation is also easy and if you're struggling, then you can get help from the developers for free.
Alert Me! Price Alerts Highlights:
Strong analytics suite, telling you what products customers are signing up for price reductions for.
Receive daily, weekly or monthly email notifications about the activity on the mailing lists.
Easy to install with little manual work that has to be done.
Free installation available if you need the support.
Smart Push Marketing ‑ WebPush

This app allows you to have web push notifications sent out to customers who would like to receive updates about numerous activities on your website. This information can include when a product is back in stock or if there is a price reduction on a specific product. This app works best because email marketing is becoming harder with more effort on the customers' behalf in not giving their email address away too often.
The app will help you to recapture lost sales, generate new website traffic and increase sales across your website. It can also help you to recover abandoned carts on your website by notifying the customer that they can use a discount or just remind them that they've left your store without completing the process.
The app allows you to make effective use of time. The app can adapt to send notifications at the best time for the customers. Therefore, you can get higher conversions on your push notifications that can really help you take your business to the next level.
You can also automate campaigns and use manual campaigns together.
Smart Push Marketing ‑ WebPush Highlights:
An excellent tool for building a successful business that brings back visitors and converts them.
Get more subscribers with passive notifications rather than email addresses.
Easy to manage and can use automated and manual options.
Recover abandoned carts and win back customers who are more price sensitive.
Discount Reminder

This app is perfect for discounts and sending notifications to customers. It has an automated process that will send customers a notification when a price is lowered on your website. Customers have to register for an instant email alert if they're interested in a product. Then if that product has a temporary or long term price decrease, the app will send them an automatic email notifying them.
The app is easy to install. There is no coding necessary. There is a 'Notify Me' popup that is completely customizable and can easily match the branding and design of your website. There's also a 'Discount Reminder' button that can be placed wherever you would like it to go.
You can translate the registration form into any language, therefore can be used on multilingual websites or those with additional languages. You can also send email content in different languages. When a campaign is complete, you can see all the results of the campaigns with ease.
Discount Reminder Highlights:
Collect email addresses of those interested in a product, but want a lower price.
Automatically send notifications to customers when a product's price drops.
Easy to use and can match the look and feel of your branding with ease.
Analyze the results of your campaigns with ease and get lots of great information to use in future campaigns.
Discount Notify

This app allows your users to subscribe to the products they would like, but don't want to pay the current price for. Then if the price lowers at some point in the future, they will automatically be sent a notification. This can include a link that allows the customer to purchase the product, helping you to make more sales.
The app works on automatic and can be used for any product or variant. The subscribers are notified immediately as the price reduces. You're able to customize many elements of the app, including the location of the button that allows the website visitor to subscribe to your products. The button is adaptable to your current theme, allowing you to customize colors, fonts and icons easily. There is no need to edit any theme files to make this work.
To help you monitor the success, you can see which subscribers want discounts and for which products. And you can also integrate the app will all email providers that offer SMTP connections.
Discount Notify Highlights:
Monitor the success of your notification system by seeing how many subscribers you have.
Can work with all products and variants, not just products.
Doesn't impact the theme files while adjusting to your brand's style and look.
Easy to install and use.
Happy Hours ‑ The Sales App
Happy Hours is a discount app that allows you to create custom sales campaigns that will bring customers to your store and improve your revenues. There are lots of automations within the app that can help you save time while also growing your business. You can run sales based on specific products, product type, collection, manual selection or a store-wide sale. You're able to change the price by a value or a percentage. When a sale has finished, you can get notified about the revenues made during the sale.
When a sale is on, customers can be notified about the sale, with the help of additional SMS or email marketing apps. To help you manage your sale, you can use the simple overview on your website. This will let you know more about the price points and results you're getting.
Installing the app is easy. You don't need any knowledge of website coding; just use the simple steps to make the process easy.
Happy Hours ‑ The Sales App Highlights:
Have campaigns run automatically for you and without doing too much work.
Automatically revert back to the old price when the campaign finishes.
Lots of notifications can be received about the campaigns that you've run.
Easy installation, no need to know any website code to get it to work.
PushEngage Push Notifications

This app allows you to set web push notifications for your store. These can be used in numerous ways including recovering abandoned carts, price drop alerts, inventory alerts, messages to segments and more. You can also send notifications in a native language, perfect for those who want to create a more personalized touch on an international website.
There are seven different ways that you can get customers to subscribe to your push notifications. Choose the one that you would like to use the most. The app also boasts a more successful series of results than email marketing.
PushEngage Push Notifications Highlights:
Use one of seven different ways to subscribe visitors to your website to push notifications on your store.
Can be used for single and multilingual language websites with ease.
Use the app for several different campaigns including abandoned cart and price drop.
Personalization can be taken to a new level with several features.
SMS Alert
SMS alerts is an app that can send a host of notifications to your customers. This can include notifications about account creation, orders placed, orders fulfilled, orders cancelled and even price drops. This can help you bring customers back to your store with ease.
There are numerous benefits of using this app over other options, such as its wide use and it can send notifications to customers in 200 countries.
SMS Alert Highlights:
Customers can receive information via their phones.
Send price and stock alerts to customers.
Can reach customers in 200 countries.
Has a wide range of uses.
Sticky Tools | 20 apps in one

There are times when you're going to be looking not for one app, but for several. And this tool can help you probably solve many issues at the same time. With this app you will be able to reduce loading times for your website pages, reduce widget conflicts and improve conversions with ease.
There are more than 20 different functions that you can take advantage of from the EU Cookie Bar to the recently viewed products and it also includes a price drop or discount notification. Therefore, you can build a stronger website that will get you more sales.
The app is also great because you can save money on subscriptions. This is something that can help you improve productivity and profitability.
Sticky Tools | 20 apps in one Highlights:
Takes just one click to install.
Integrates with any Shopify theme.
Includes more than 20 different functions.
Notify audiences when there is a price drop on your website.
The Exchange ‑ Dynamic Pricing -
Inactive

The app developers promise that this app will increase your visitor return rate. The app works as a dynamic stock market pricing system for your store. The price will change on your website based on the real-time demand for the product in question. The app has featured in several different high profile publications including Wired Magazine.
Not all the items take part within the exchange. You can determine which products you would like to have prices adjusted for based on an algorithm. It will raise prices when the product is in high demand and lower the price when the product is not in demand. This encourages users to visit your website on a regular basis to see when the best time to buy the product is. The app also allows you to run flash sales on your items.
There are other settings that you can use to ensure that you're not going to miss out on the potential sales. And there are ways that you can use this app with email marketing to notify customers of the current price and any price drops there might be.
The Exchange ‑ Dynamic Pricing Highlights:
Create an engaging website that has lots of unique features such as changeable pricing.
Encourages regular visits from visitors.
Showcases the high and low price of a product involved in the exchange.
Lots of features to help you maximize profits for your business.
Notifier ‑ Push Notifications -
Inactive
This is another free app that is perfect for those who want to increase revenues by advertising lower prices to those customers who want to know. The app works by sending web push notifications to your customers when they've subscribed when a price is lowered on your website. The app has several results from current users that showcase that it is much better than traditional email marketing.
For instance, it has a 50% higher open rate, 90% delivery rate and seven times the click rate of email marketing. At the same time, about 60% of your smartphone users will agree to receive push notifications to their phones, much higher than email marketing.
This app can be used for several campaigns, like welcome notifications, abandoned cart recovery, price drop alerts, back in-stock alerts and more. It works across browsers and devices with ease. And it is easy to install and use.
Notifier ‑ Push Notifications Highlights:
Less intrusive way for your customers to receive price drop notifications.
Can be used for numerous campaigns including price drops and abandoned carts.
Is easy to install and works across devices.
Has a high success rate across already used stores.
Price Drop FREE -
Inactive
This is a free app that will help you build a subscription list and let customers know when you've dropped the price of a product. The app uses an email system that includes a button on the website to 'Watch This Price'. When they've given an email, they will receive an instant notification about the change in the price.
The app allows for tracking of revenue generated by price drop emails, an unsubscribe box for customers and you can have unlimited products/subscribers on your website. In addition, you can set different price drops for variants and the app can handle this.
The app is easy to install. Just use the drag and drop interface to add a price watch button to your product pages.
Price Drop FREE Highlights:
A free app that is great for those on a tight budget.
Adds a button to the product page that is placed using a drag and drop builder.
Can have an unlimited number of subscribers/products within the system.
Set different price drops for different variations.
Final Word: The 12 Best Shopify Price Alert Apps
When it comes to winning back price-sensitive customers, then you should be looking at using one of the numerous Shopify price alert apps. These can be used with ease and there are few that you can use one that matches your brand's style and values. So which of the ten options above will you be using?
Avi Klein
Vast experience in the online world. Shopify Expert, SEO expert, Web developer and consultant to several online companies. Read more about
our approach
to reviewing themes and apps.