Top 10 Shopify Slider Apps – [2023]
Last modified: July 4, 2022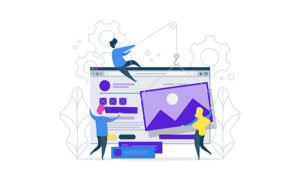 #
Image
Name

Get a Free Custom Shopify Store
1

Image Slider, Product Carousel

2

Master Slider ‑ Image Slider

3

Quick View Slider on Hover

4

Slider Revolution

5

Collection Slideshow & Slider

6

Ada IQ: Image Slider Gallery

7

Enorm Image Slider

8

Layer Slider

9

Banner Slider by Secomapp

10

YouTube + Vimeo Video Slider

Show More
A slider is a great way for you to convey important messages to your customers in a clear and attractive manner. There are many different slider options you can have, including those offering news on products, sales and important sales messages. To get a slider on your store, you should install one of the best Shopify slider apps.
What Can Shopify Slider Apps Do For You?
Shopify slider apps help you to build a strong presence on the front of the page. They can help you convey numerous messages within a limited space that prevents the customer leaving your store by having to scroll down to get the messages further on the home page.
At the same time, a scrolling slider is a great way to create a little action on the home page. This makes it more interesting, improves engagement and keeps customers on your site for longer. This can help you grow your rank on Google as this search engine takes into account behavior on your website.
In addition, sliders can be changed with ease regularly, so new offers and deals can be published within minutes. A link can be setup that allows you to direct customer to the product/landing page for the deal.
There are numerous Shopify slider apps that you can use. Here's a list of our favorite apps.
Filter between free and paid
Image Slider, Product Carousel
Easy-to-use templates allow you to create a wide range of sliders with this app. You can create testimonial sliders that can include images and customer quotes to help build trust and gain social proof within an aesthetic design. Or you can display the brand logos of the corporate clients you serve or the brands you stock within a slider. Another way to grow social proof.
Or you can build more marketing power with promotional pictures of products/deals that you have. All you need to do is upload the photos that you want to have in the slider and use the templates to create the slides. You can also create a product image slideshow complete with videos for specific products that can be used on the product page for your customers to find out more information.
All sliders can have a call-to-action button and description added to the banner. This allows you to get customers to the relevant pages quickly. And you can choose between different transition styles to catch the eye of the website visitor.
Finally, there are lots of customization options for the designs. You can pick the color, font, adjust sizes, add borders and more to make the slider unique for you.
Image Slider, Product Carousel Highlights:
Lots of customization options that allow you to make your slider unique.
Add call-to-action buttons to your slider.
Direct customers to specific landing pages.
Lots of transition effects you can use on your sliders.
Master Slider ‑ Image Slider
This free app allows you to display all your hero images into a slideshow. It allows you to create an unlimited number of banners on your website that can display new product offerings, store sales, product reviews and more.
The sliders are completely customizable with everything from the movement arrows, transition speed and even the thumbnails able to be changed. There are also lots of style options for you to choose from, your slider can be completely unique to your brand.
The Shopify slider app works great with all devices and screen resolutions. So, even if your customers are using their phone, the sliders will display perfectly. And there are five great prebuilt design templates that you can use to help you build your first slider, or you can start from scratch and take full control of the design.
The app is fully SEO friendly. Even the text and buttons can be used within the sliders for SEO purposes and there is support for alt text on all images. Plus with no coding or technical expertise needed, this is a great app for those that are new to website building.
Master Slider ‑ Image Slider Highlights:
A free app that comes with numerous customization options to help you create unique sliders on your website.
No technical knowledge needed, nor do you need to hire a developer.
A responsive and SEO-friendly app, that helps you be seen by all and rank on search engines.
Five great prebuilt templates that you can use, or start your own design.
Quick View Slider on Hover

This simple app allows you to add a product image slider to your store with multiple thumbnails and easy navigation. It creates a more convenient experience for your customers, which in turn should help to improve profits. The image slider can be added to your collections page, therefore customers don't need to leave the comfort of the collection page to see all the images and can make better informed decisions.
There are four different modes that can be enabled with this app. These include: 'left and right movement', 'hover to flip', 'move over dots' and 'click on dots'. Each have their own styles and are better for certain niches. However, they will all act the same on mobile, by having a simple swipe to switch between pictures.
There are configuration options including the form, position and color of the dots. This can be done from within the settings page. And with its easy install, this app is a great option for all brands looking to increase conversions with limited work.
Quick View Slider on Hover Highlights:
Easy to install.
Adds a slider for each product on the collection page.
Customer doesn't need to enter product page to see all pictures.
Four different types of slider included within the app.
Slider Revolution
This innovative, responsive Shopify slider app allows you to display content in a beautiful, aesthetically pleasing manner that will encourage customers to find out more information and improve conversion rates. The app works on all devices, of all screen sizes, including desktop and mobile devices.
There are numerous sliders you can create from custom-build content to social media carousels and video walls. To create your sliders you can use a WYSIWYG, drag and drop builder. This allows you to add many features to your website, including the text, images, video, shortcodes, HTML and more. You also have full control over the styles, animation and transitions.
For videos, you can add numerous features that make the experience more engaging for the customers. This can include a loop or a loop and progress slide.
The app also allows you to remain SEO-friendly with lazy loading for a faster website. You can also use parallax effects and monitor the performance of your store's sliders. With the analytics will come suggestions based on the behaviors of customers.
Slider Revolution Highlights:
Control the design of your sliders with an easy-to-use WYSIWYG drag and drop builder.
SEO-friendly app, that allows your site to be ranked high on search results.
Comes with an analytical tool set that helps you find the best solutions.
Works across all devices and screen resolutions.
Collection Slideshow & Slider
This app allows you to add an image slider to any page on your website. There's no limit to the number of pages that can have sliders on your website and this can include collection pages and more. The app is easy to use, with a simple tool that allows you to create your image slider within minutes. This app can also be used to create a banner as any slider that has just one image added to it becomes a banner automatically.
Banners can be used to create numerous messages, including product promotion, reviews, free shipping messages and more. Each of these banners can have a link added to them with a button on the banner to help with conversions. The banners and slideshows can be customized to showcase different colors, fonts, and more to match your theme's style and the tone of the message.
Every page and collection can have a different banner. This can be very useful for conversions and more. It can also be great for tailoring the message perfectly for your audience. Or you can have the same image sliders for every collection. Slideshows are responsive, but you can also have the slider change for the device that the customer is using.
To ensure that you're happy with the finished product, there is a live preview of the slider. This can allow you to check for mistakes and ensure you're happy with the branding.
Collection Slideshow & Slider Highlights:
Add lots of customization options to your slider so that it is completely unique.
Can add image, text and button animations to your sliders.
There are lots of animation options for your slider.
Great for SEO-friendly websites.
Ada IQ: Image Slider Gallery
This is one of the easiest and simplest product image sliders that can help you add a slider to your product pages for excellent slideshows. This makes the pages more aesthetically pleasing to convert more browsers into customers.
The app allows you to add any image you want and link it directly to the page of your choice in the store. Making it the perfect way to convey those important messages to your customers. You can have an unlimited number of slideshows with an unlimited number of slides per show. These can be added without any knowledge of code, but if you know HTML, you can add the slider to anywhere on your theme within minutes.
Ada IQ: Image Slider Gallery Highlights:
Low-cost app that allows you to add an image slider to anywhere on your website.
Have as many slides and sliders as you want on your website.
If you know HTML, you can add the slider to anywhere on your website.
Easy to use even if you don't know any coding.
Enorm Image Slider

The great thing about Shopify slider apps is that they aren't one of the most expensive apps to install on your website. And this app demonstrates that exactly. This app is low-cost but has a lot of great features that can allow you to add a hero slider, carousal, logo slider or another slider on your app easily and quickly.
The app allows you to upload and add multiple photos at one for use on an unlimited number of slides. You can control the slider speed, so it looks perfect on your website. You can also add text/comments to each image, to add a meaningful message that customers can read. Each image can also have a clickable element so that customers can be directed to a relevant page. This helps link all of your pages together.
The app is completely mobile responsive. This helps you with ranking on search engines and displaying on a number of different devices including small mobiles and larger desktops.
Enorm Image Slider Highlights:
Low-cost slider option that is easy to use and can be used for numerous different applications.
Can upload and use numerous photos at once.
Add text/comments with a link to a specific page to each image.
Fully responsive to any device.
Layer Slider

Layer Slider is one of the most highly rated Shopify slider apps on the App Store. It has a 5-star rating with all the customers who've reviewed it and it is easy to see why. There is a visual, drag and drop editor that allows you to create the perfect slider for your website that will look unique and modern.
All presentation can have stylish animations added to them, which allows you to showcase your portfolio with style. You can add multiple CTAs with every offer and slide you have and you can highlight new content on your sliders with each.
The slider is fully responsive and there are CSS3 transitions that are powered with JavaScript. You can add an unlimited number of videos, text, images and HTML content layers to your slides, making them the perfect marketing tool on your website. The app is also fully responsive and SEO-friendly.
Layer Slider Highlights:
Add multiple CTAs to your slides.
Can use images, videos, text and more within slides.
Fully responsive and SEO-friendly.
One of the most highly rated Shopify slider apps available on the store.
Banner Slider by Secomapp

This app comes with lots of slider templates including simple fade slideshow, image gallery, banner rotator, banner slider, list slider, and more to help you market messages across your store. The setup for the app is incredibly easy.
It is a simple one-click install and the setup for sliders is then available in the backend of your Shopify store within the admin section. To insert a banner, all you need is the embedded code that is provided for each slider your create. These just need to be inserted into the liquid file or page you want the slider to appear on.
You can add all kinds of media to the store, including video and these can work across devices and screen sizes. When you think you're finished editing/creating your slider, you can preview the design to make sure it will appear right for your site. And if you want to limit the time your banner will appear, you can set the start and end dates for the banners to appear.
Banner Slider by Secomapp Highlights:
Ensure banners are displaying at the right time by having start and end dates for slides and sliders.
Supports all devices as well as screen resolutions and different configurations (like full screen).
Optimized for search engines, so you can rank high on queries.
Have a set link for each banner image to direct customers to the right pages.
YouTube + Vimeo Video Slider

Not all sliders have to have images, you can use videos to create great sliders that will impress guests. This app does exactly that. On your site you can embed a slider that can take YouTube and Vimeo videos and showcase them anywhere on your website. There can be custom buttons added that can allow your customers to quickly get to the right page once they've viewed the video.
The videos can be started as soon as the visitor lands on your website. And you can set the speed that the next video will start playing on. All video sliders can be customized, so the slider has the look and feel of your own brand, regardless of what language your site is in.
And you can ensure that the site won't affect performance on mobile devices, the slider is fully responsive and plays well on mobile devices.
YouTube + Vimeo Video Slider Highlights:
Have a video slider added to your site that can showcase videos that are hosted on YouTube or Vimeo.
Match the video player to your site's style and look.
Won't affect your site's performance on mobile devices.
Can customize the player for your own site's branding.
Final Word: Top 10 Shopify Slider Apps
Shopify slider apps are a great way to convey important messages to your customers about product sales, new products and more. There are plenty of good Shopify slider apps available on the app store, they are mostly low cost but offer lots of potential returns. The question is, which app will your choose?
Avi Klein
Vast experience in the online world. SEO expert, Web developer and consultant to several online companies.
Read more...
. Read more about
our approach
to reviewing themes and plugins.