10 Best Shopify Wheel of Fortune Apps – [2023]
Last modified: November 29, 2023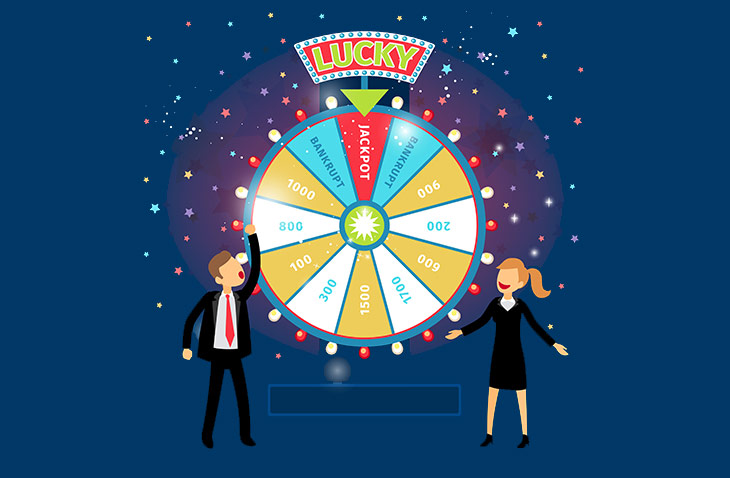 #
Image
Name

Get a Free Custom Shopify Store
1

Vitals

2

Sales Rocket

3

Exit Intent Popup by OptiMonk

4

Aiva

5

Spin‑a‑Sale

6

Original Wheelio spin pop‑ups

7

Spin Wheel & Email Pop Ups

8

Spin To Win by Secomapp

9

ONE+ Sales Pop Ups, SMS, Wheel

10

Loyaltyplen

Show More
When it comes to collecting emails from your customers, there are numerous tactics. Yet one tactic is always better than the others: that is offering your customers a chance to win something in exchange for their email address. Adding a little gamification, like using one of the Shopify Wheel of Fortune apps, to your site can be a great option.
What do Shopify Wheel of Fortune Apps Offer?
Spin to win, spin a sale or Shopify wheel of fortune apps are little tools that add a game element to your website. The visitor is given a chance to take a virtual spin and win a prize. To enter a spin, the visitor normally has to provide their email address. This can then be used in marketing campaigns.
These games are very popular to visitors because the prizes that can be won can be very valuable. Often with Shopify spin to win apps, you can choose the prizes that can be anything from a discount to a free gift. Customers can find these very rewarding.
Wheel of fortune apps can also be very effective at building your mailing list. Email marketing is very effective at building sales. According to statistics, every dollar spent can earn your up to $44 in return.
Key Takeaways
1
Shopify Wheel of Fortune apps enhance email capture and boost customer engagement with interactive prize games.
2
Customizable wheels in these apps align with brand themes, offering a personalized shopping experience.
3
Advanced analytics in apps track user engagement, conversions, aiding in strategic marketing decisions.
Top Shopify Wheel of Fortune Apps for Your Store:
Filter between free and paid
Vitals

Vitals is a great app that isn't just one function, it has more than 40 different features that can help you build a better business and a growing mailing list. One example is the perfect spin to win feature that allows your customers to enter their email address for a chance to win a prize. The prizes and the chances can be chosen by you. This simple gamification option allows you to create a more engaging aspect on your website. It also helps to grow a mailing list.
You can also encourage more customers to return to your website by resetting the wheel for the next day. Customers could win a prize every day. Or you have a low chance of winning something, but a chance every day.
There are also other features that you can add to your site. For instance there are popups that can help build a mailing list.
To help with conversions, the app has lots of different features. There is a frequently bought together feature that displays products often bought in the same order. This can help with cross selling and increasing order values. You can also improve purchasing decisions through countdown timers and low stock counts. To help with international audiences, you can use currency conversion.
Improve your site's customer service with live chat and build trust with badges and more.
Vitals Highlights:
Use a wheel of fortune to improve email capturing techniques and win over visitors at your site.
Add urgency to sales through countdown timers and stock counts.
Improve search ratings with great SEO functionality that helps you rank higher on your site.
Use cross selling tactics with 'also bought together' options to improve average order values.
Sales Rocket

Sales Rocket is a very similar app to Vitals, but it has a fewer features. However, when using it you wouldn't notice. The app has a wheel of fortune game that is similar to others that are on the list. The customer can spin the virtual wheel to win a prize. However, they must enter their email contact details to have a chance to win.
To help build a great marketing list, you can also use the exit intent popups. This activates as soon as the email tries to leave your website and is offered another chance.
The app has other features that can also be very useful. You can use the 'also bought together' feature that can help increase the average order values by showcasing popular products on your cart and product pages.
There is also a free shipping bar. This shows customers how much more they need to spend in order to qualify for free shipping of orders. There are also FOMO apps like countdown timers, stock countdowns and more.
SALES ROCKET Highlights:
There are more than 35 functions to help you improve sales and conversions.
You can create a sense of urgency with FOMO apps.
A wheel of fortune game that can help to gamify your site and offers rewards for your customers if they give you an email address.
Use the free shipping bar to help increase the average order values while offering customers free shipping.
Exit Intent Popup by OptiMonk
Exit Intent Popup by OptiMonk is a great free app that allows you to grow your marketing lists whether it is for email, messenger or SMS. It displays a popup to visitors on your website that are intending to exit your site before committing to a purchase. These are very effective. You can also use other behaviors to trigger a popup like looking on a certain page, scrolling down a page, being on a page for so long and more.
The popup can contain lots of great games, such as spin-to-win games and scratch cards. The customer must provide you with their email address before they play.
When creating your popups, you have more than 200 templates that you can use. These can be edited on your website with a clever and intuitive drag and drop editor. There are many different customizations that you can apply to your popups. You can also build your own popup.
There are some premium plans that you can use as well.
Exit Intent Popup by OptiMonk Highlights:
Have popups that can display for numerous behaviors, include exit intent.
Collect email addresses when customers want to play games in popups.
Popup templates can be used for the perfect design, more than 200 templates for your store.
Edit the design using a drag and drop builder.
Aiva
Another free popup app that can help you convert visitors to your website into a subscriber on your mailing list. This app allows you to design and deploy effective popups that can include lots of games on them. This can include wheel of fortune games that can include numerous prizes. This can include discounts, gifts and other freebies.
You can split test all of your games and popups so that you know you're getting the best results. When you split test, you can change one element of the popups, like the rewards that are on offer. Then you can see which design is best and then change the other design to match and change another element.
This tactic can drastically improve the long-term results of your marketing on our site.
The app allows you to display the popups on any device. All the games work on any device whether they are mobile, tablets or desktops. You can also customize the display of the app so it is specific for the customer's location, the time/date, mouse movement and more. This will give your customers a more personalized experience that can also increase conversions and improve marketing results.
Aiva Highlights:
A free app that is great for those who are on a tight budget.
Use games like wheel of fortune to entice audiences to give their email address to you.
Deploy contests to build loyal following to your brand and reach new audiences.
You can personalize the experience with unique popups for different audiences.
Spin‑a‑Sale
Spin-a-sale allows you to grow a mailing list by having the Shopify spin to win wheel app on your website. You can customize the wheel completely. This includes choosing your brand colors, adding text and even the exact discounts that can be offered to the customers on your site. In order to have a chance at spinning the wheel, the visitors have to enter their email address.
There are lots of different ways that you can trigger the popup on your store. It can displayed when the customer intends to exit the website, or when they land on the page. The app can also detect what device the user is on, and then you can display a device-friendly format. Therefore, the app is completely mobile-friendly.
The discounts that the customers can win will be unique to them. They can also be made valid for only a limited time. Therefore, you can add urgency to your site.
Spin‑a‑Sale Highlights:
Collect emails from your customers through a wheel of fortune game.
Customize all aspects of the wheel of fortune game, including what discounts and their frequency they're given with ease.
Display the popup with the spin to win game through numerous triggers.
Mobile friendly app.
Original Wheelio spin pop‑ups
This is a more complex gamification app that doesn't just ask for the email address of the visitor. It also requires that the user subscribes to your Facebook page. This can be very useful as Facebook is often visited more now than email accounts. The app offers users to participate in a great wheel of fortune game. This is very familiar to customers and encourages them to engage with your games. They can also be rewarded for their participation.
There are lots of other gaming options including slot machines and scratch cards. You can also use email validation and duplication prevention. This stops you from offering too many coupons to visitors and your site being scammed by those looking to take advantage of your goodwill.
The app is fully compliant with GDPR and Google. Therefore, you can't be penalized for collecting user information and you won't lose search engine rank. You can also set numerous triggers that can activate the games. These triggers can include time on site, exit intent and scrolling.
Original Wheelio spin pop‑ups Highlights:
There are three games that offer you gamification options.
Can prevent fraud on your website through email validation and duplication prevention.
Compliant with GDPR laws and Google.
Collects lots of data about the user that can be used in further marketing campaigns.
Spin Wheel & Email Pop Ups
This app allows you to add a spin a sale element to your website to engage audiences more and improve the chances that someone will convert into a sale or long term email subscriber. The developer has found that by using a popup with a wheel of fortune game can increase conversions by up to 400% against the classic '10% off' offering.
In addition to the spin to win game, there are scratch cards, slot machines and popups that can help you build a mailing list without issue. All discounts and prizes that are won on the games are made unique for the visitor. They can't be used by others at all nor can they be used repeatedly.
To add that branded feeling, you can customize the logo, colors, fonts, buttons and more with the pop-up editor. You can also add a scarcity counter, allowing only the first few people a day to play your games. You can also make your popup mobile ready.
All new subscribers can be segmented immediately. This can help you improve your marketing in the long term. For instance, you can segment based on the page that they subscribed from (i.e. boy clothes, girl clothes, etc.). You can also improve urgency on your website with the use of scarcity with a counter and a sticky countdown banner.
To help you improve results, you can split test your popups. Then you can design your popup to convert the most people.
Spin Wheel & Email Pop Ups Highlights:
Split test your gamification popups to get the best results.
Customize your website's popups with unique colors, logos and more.
All rewards are unique to the visitors.
Segment subscribers with ease.
Spin To Win by Secomapp

The Shopify Spin to Win app here allows you to improve abandoned cart rates and the conversions on popup through a stylish popup to your Shopify store. This app adds a wheel of fortune game to your popups that offers customers rewards for emails.
Each wheel can have 10 wheel slices. Each one of these have different coupon codes that can be won by the customer. Customers seem to prefer to use these coupons or buy from companies that offer these rather than those that offer coupons in a traditional way.
To help you improve results, you can see the statistics in a dashboard that is easy to analyze with visual data and more.
Spin To Win by Secomapp Highlights:
Offers the chance to win one of ten prizes.
Prizes are unique to the visitor.
Works across all devices.
Easy to discover what is working and what is not.
ONE+ Sales Pop Ups, SMS, Wheel
This app allows you to use sale popups, SMS and a wheel of fortune to win over customers and create an excellent experience for your customers. In truth, there are eight apps in one on this app. It includes a wheel of fortune game that customers have to give you their email address in order to spin to win. There is also a gift box motivator.
You can also have live social proof that tells visitors how many people are on your store at once or when recent sales were made. You can also offer unique discounts with this app. This includes offering discounts that can only be used by one person, a buy X and get Y free offer and BOGOF discounts.
The app is completely compliant with all GDPR and TCPA laws. Therefore, you're legal in the US, Canada and the EU, where the toughest privacy laws are.
All popups and games can be split tested. This allows you to make your games perfect and more usable.
ONE+ Sales Pop Ups, SMS, Wheel Highlights:
Create a wide range of discounts that can be unique to each user.
Compliant with all GDPR and TCPA regulations.
Can split test popups to make them more effective.
A wheel of fortune game that allows users a change to win a prize for an email address.
Loyaltyplen

Wheel of fortune games are a great way to build a fantastic loyalty with your customers. This app allows you to do that by rewarding them when they play the game. Visitors to your site can come back every day to try and win something. You can choose the prizes and you can mix gamification and loyalty into a neat package that promotes your brand.
You can also create loyalty programs for your store. These can be tiered, so that those who are more loyal to your website and spend more money are given better rewards. This is another way to gamify your website. And you can add monthly competitions that are a way to create more engagement between customers and your brand. These can be hosted on social media or your blog.
This app is very versatile. You can run a points based loyalty program. This can lead to an in-store currency that customers can use against future purchases. Customers can't claim points when they're using a discount for the amount that is taken off the price. Therefore, you're not giving customers free points which they haven't really earned. In the long term, this means you're not missing out.
This app is really lightweight. So your Shopify store will remain fast and impress customers.
Loyaltyplex Highlights:
Give customers points to spend on future orders that they make with you.
Retain customers through innovative campaigns and gamification techniques.
Use the analytical tools within this app to analyze and improve upon campaigns.
Utilize numerous customization tools to ensure that your website's loyalty program is unique to your store and fits in with your brand.
Conclusion: 10 Best Shopify Wheel of Fortune Apps
When it comes to collecting email addresses from customers to market to them later, there is nothing better than using one of the Shopify Wheel of Fortune apps. These can come in many varieties, but they all offer you a chance to grow your marketing list. Which of the apps above will you use?
FAQs
How do Shopify Wheel of Fortune apps affect site speed?

While adding functionality, these apps are designed to be lightweight, minimizing any impact on site loading times, but the impact on site speed can vary depending on the specific app and its coding efficiency.

Can I control the odds of winning in Shopify Wheel of Fortune apps?

Yes, store owners can control and customize the odds of winning by adjusting parameters such as prize distribution and winning probabilities, ensuring a balance between customer engagement and profitability.

Can Shopify Wheel of Fortune apps help in customer retention?

Yes, Shopify Wheel of Fortune apps can boost customer retention by offering engaging and interactive experiences that incentivize repeat visits and purchases through rewards and discounts.
Avi Klein
Vast experience in the online world. Shopify Expert, SEO expert, Web developer and consultant to several online companies. Read more about
our approach
to reviewing themes and apps.