Top Shopify Stores: What Do They Need?
Last modified: May 25, 2023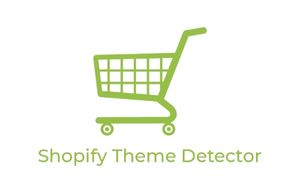 Many factors can contribute to a website owner having one of the top Shopify stores. In this article, we are exploring what is needed to have one of the best Shopify stores and how you can improve your website to ensure that you have those elements.
Recommended: 10 Best Apps for a Shopify Store [2023]
#
Name
Image

Get a Free Custom Shopify Store
1

Vitals

2

Google Reviews By Reputon

3

Ultimate Free Shipping Bar

4

Ultimate Sales Boost

5

In Cart Upsell & Cross Sell

6

Sales Rocket 40 Marketing Apps

7

Candy Rack - All-in-One Upsell

8

Monk Cart Upsell & Free Gift

9

Ark - After Checkout Cart Upsell

10

Stocky

11

STOCK LEVEL inventory quantity

Show More
Clean Theme
It is important to have a theme that looks aesthetically pleasing to your audience. Numerous themes are available for Shopify stores. Shopify has nine free themes that you can use. However, these aren't the most effective, because they don't tend to have the features or speed that you need for loading.
There are lots of themes that are available in the Shopify theme store, but that isn't the best option. What you might want to do, is to have a theme that is on a third-party platform. For example, you can use Booster. It is a more expensive option, but you can save lots of money based on the number of Shopify apps that you don't have to use on your website.
The loading time for your website is also going to be much lower. The average Booster website can load within about 0.6 seconds.
Loading Speed
You must consider the loading speed of your website. For every second that it takes for your website to load, you will lose about 7% of your revenue. Overall CMS and website systems, the average website will load in about 8 to 11 seconds. Therefore, you can lose a lot of potential.
Luckily, there are lots of opportunities to have speed added to your website. And Shopify is one of the best platforms for speed. They have servers and Content Delivery Networks that can improve the loading of your website.
Therefore, you can have a good website. Still, some themes and apps allow you to build a fast website. Of course one of the biggest problems you have is when you are adding lots of apps on your website. Research has shown that when you have more than five or six apps on your website, it can be very hard.
Therefore, be sure that you are checking whether or not you should have an app or whether it is something that is just slowing down your website. One way to get around the problem is to have an app like Vitals that has more than 40 different functions for success.
Social Media Links
Social media is one of the key aspects of running an online business. If you don't have social media, then customers won't trust you. Therefore, you need to ensure that you have some kind of activity on social media. There are numerous platforms that you could use for your social media. For example, you should be on some of these platforms:
Facebook
Twitter
TikTok
YouTube
LinkedIn
Snapchat
Being on all these different platforms can be challenging for you. However, that doesn't mean that the process has to be long or complicated. There are several different types of content that you should be publishing, like promotions for your products/services, marketing for your brand, reviews, and UGC.
Luckily there are some apps that you can use on Shopify that allow you to auto-post to social media channels. This can reduce the need for publishing content, though manual posts should always be considered.
What happens with auto-posts is that the software will usually find a product, and then push an advert about that to your social media channels. You can set this to be done about 1-2 times a day. You can then add one post yourself.
Email Subscription Options
Email is really important when it comes to marketing any type of business. Email marketing is more effective because it is counted as permissive marketing, where the consumer has agreed to receive the email.
The ROI of your email campaigns can be as high as 4400%, which means that you can earn up to $44 for every $1 that you spend. There are platforms, like MailChimp where you can send a lot of content to customers without a cent being spent. With MailChimp you can send 10,000 emails a month with 2000 subscribers.
There are numerous email marketing apps available on Shopify. You can have options that can collect details and add them to your mailing list. For example, you can have a popup, exit intent, or something very similar.
Another option that can happen is that you can have automatic emailing systems. This is when the email system will send emails out based on behaviors and other aspects that can help improve your website's revenues.
Some of the campaigns that can be sent automatically include elements such as win-back, abandoned cart, and more.
Push Notifications
Push notifications can be a very effective way to bring customers back to your store. Push notifications can be sent via a browser or they can be used on a phone. There are push notification apps that can help publish these automatically to the customer.
Push notifications are an effective way to market new online sales, new deals for abandoned carts, and other aspects of the business.
You might also want to include push notifications with other types of marketing, like SMS and email marketing. Therefore, you can have a really good marketing push for you to build an effective inbound stream of visitors to your website.
Strong SEO
One of the biggest problems for brands is not that they can't convert. Many people know how to sell the benefits of their products (benefits are important, not features) but they don't know how to increase traffic to the website.
Some people rely on social media, but this can make a very tiny proportion of traffic to a website. Most people want to stay on social media when on it, so promoting a website can be relatively poor. However, people are looking for websites on Google, and therefore SEO is a vital component of building traffic levels.
There are several ways that you can improve the SEO of your business. For one, you can use SEO apps that allow you to make significant changes to your business website's metadata and information passed to Google and other search engines.
Another feature is blogging. Shopify is not known for blogging, but there are some blogging apps and some excellent tools to help your blog. Blogging should be a regular activity for your business. The more you blog, the greater the traffic will be for your business. Those who blog about 15 times a month get 70% more leads than those that blog just once a month.
In addition, you need to check that you've got the best inbound and internal link strategy. Links are like accolades, the more you have, the better your website is trusted by Google and other search engines.
Customer Retention
It is as much (or more) important to retain customers as it is to acquire new customers. Retention can save on so many costs and it is deemed as much as 95% cheaper to sell to existing customers than new customers. Previous and existing customers are also more likely to spend more money and more frequently than new customers.
To help with your customer retention, you can deploy several strategies. One of the most effective is to have a loyalty program, where you award points to customers based on the number of purchases or the amount they spend on your website. They can then exchange these points for discounts or additional items.
Loyalty points add gamification to your website. Gamification is where shopping becomes a game, with the customer trying to win something against the brand. In the end, it can be seen as a win-win. You can get to keep the customer spending on your store, and they're rewarded with discounts.
In addition to loyalty apps, there are customer win-back apps and customer accounts.
Live Chat
Live chat is known to improve your website's customer service and it can increase sales by up to 10%. While many people think that live chat restricts them, and that there always has to be someone at the computer, this is far from the truth. There are plenty of live chat apps that allow you to communicate with customers via your phone. Some apps include agents to help you manage your customer service.
Live chat doesn't have to be expensive either. There are some free options.
Protection
About 50% of small to medium businesses are going to be targeted by cybercriminals during the next twelve months. And almost 90% of those where the targeting is successful will have to close their doors because of the financial costs to recover.
As an eCommerce business, you're going to be a major target because access to your website provides criminals with lots of information such as customer names, addresses, financial details, what they ordered, and more.
Therefore, protecting your business is one of the most important steps that you should do. There are several different layers of protection that you should deploy on your store, such as:
IP blocker – Blocking people who are trying to access your website from unauthorized areas, great for local/regional/national only stores.
Fraud Filters – Blocks malicious sales on your website, protecting you from chargebacks.
Bot Protection – Protecting stores from access from bots, excluding authorized options.
Data protection apps – Protecting data and content from being stolen or accessed.
Access protection – Numerous options available including two-way authentication and other options.
Backup and Recovery – A way to recover a website should a hacker destroy a website.
Numerous apps can protect your store from various types of attacks and provide you with a way to recover should the worse happen. Though it is important to consider using a secure password, don't use that password somewhere else and regularly change the password to prevent a breach from being usable for long.
Dedication and Passion
Finally, the last part of a successful Shopify store has nothing to do with the Shopify theme store or the Shopify app store. You can't buy it as a product or service from someone else, it is truly something that resides within the owner of the business and that is your dedication and passion for a business.
There are going to be times when business is hard, sometimes you might not be making the money that you would like or the sales. Some people think that they can build a store and it becomes an instant success. The truth is that this will rarely happen. The first sale can happen in about 14 days, but it can sometimes take 6-9 months for that first sale.
And even so, there are going to be periods when you are going to have low sales. Therefore, you need to be more resilient to the troughs and peaks. The only way that you can process this is by keeping a good routine of your business going.
And it is important to demonstrate a passion for the business. Good business leaders who are passionate about their work are often good salespeople.
You need to think about what you need to do to improve your website. So you might want to think about creating a campaign to attract audiences back. Or you might want to have a new blogging campaign. Perhaps try to release news to media outlets to build inbound links and improve website rankings on Google.
There is so much that you could do during business slumps that you should look at them as a time to improve the business.
Final Word: Top Shopify Stores: What Do They Need?
When it comes to the top Shopify stores, there are about 10 things that all of them have in common. Above are those ten elements that you should have on your website. Each one can help you to achieve more sales and a better business process that will lead to a future that is very bright for your business.
Avi Klein
Vast experience in the online world. Shopify Expert, SEO expert, Web developer and consultant to several online companies. Read more about
our approach
to reviewing themes and apps.