What Is Shopify Plus?
Last modified: June 15, 2020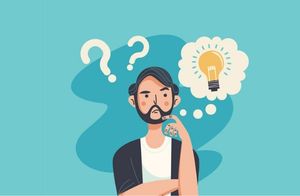 Shopify Plus is the enterprise level eCommerce platform that is designed to be used for large and growing online brands. It's a hosted platform that is customized for the customer, staffed by eCommerce experts and priced for large organizations.
It is important to know that Shopify Plus, like Shopify, is a hosted (SaaS) eCommerce solution. This is where the server and the software are sold as an entire package. This is completely different to other eCommerce solutions, like WordPress, where you have to find your own server.
There are advantages to this. For one, you can be sure that the server has been properly customized to work with the software. This reduces website errors and challenging technical problems. It also means it is easier to get a store working as the softsware is often ready-to-go.
What Shopify Plus offers you is the Shopify plus platform, but on a larger scale that for businesses with higher traffic, more sales and significant overheads, is going to be more cost-effective, stable and offer better rewards.
What Are The Benefits Of Shopify Plus
There are numerous benefits when it comes to Shopify Plus that showcase exactly what it is. These are the benefits that you should really know about.
Development And Maintenance Costs
Running a large eCommerce business is challenging, but also expensive. You've got to manage servers, errors, bandwidth, file storage, feature implementation, etc. On most platforms, this is your responsibility and you need to spend time doing this. This time and resources is taken away from your marketing and fulfillment period.
However, with Shopify Plus, this is all taken care of for you. Shopify Plus staff will help you develop your website, fix all the problems with checkouts and ensure that your site can handle large surges of traffic.
This gives you time to build your brand and launch into major campaigns immediately. For instance, you can spend time concentrating on SEO or email marketing. And you can shift the high costs of hiring a developer/consultant of the website to the marketing phase of your business, ensuring that you're maximizing the returns on your investment.
Pricing
While Shopify Plus is rather expensive, with costs starting at around $2000 per month, they are predictable. And while some small businesses may look at those prices and know they're unaffordable at the time, for many larger businesses, it is cheaper than hosting, fees and retainers for website development.
The biggest problem with Shopify Plus however is that you have to get a quote for the price. Every brand is different and they will charge each client dependent on a number of factors.
Account Management
Another advantage is that you will get an account manager. They will be dedicated to you and will know your brand history on Shopify Plus. They will organize everything from development of features and their implementation to fixing of bugs and billing.
And because this person is working inside Shopify, you know that the experts you're using are dedicated to Shopify with expert-level skills, they're not from a development team that manage lots of different platforms. This is a valuable aspect, because those who work with just one platform will understand that platform a lot better and have a higher skill set. Therefore, they can fix issues with your site faster.
Reliability When Your Business Scales
The ultimate goal of most brands on Shopify Plus is to expand, to gain more traffic and more sales. On some platforms this just isn't possible. But With Shopify, you can trust that your store can continue to build without issues. The servers can adjust to your level of traffic.
Conclusion
When it comes to building your business, you need to think about the platform that you want to use. While many companies use Shopify, it isn't suitable for everyone. Instead, Shopify Plus might be a better option that allows you to grow within a reliable environment that can support your brand. The costs might be high, but the rewards can be equally as high.
Avi Klein
Vast experience in the online world. SEO expert, Web developer and consultant to several online companies.
Read more...
. Read more about
our approach
to reviewing themes and plugins.