How do I get an [email protected] Email Address if I am Hosted with Shopify?
Last modified: December 5, 2021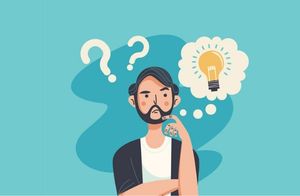 Email is very important when it comes to online shopping. Customers don't want to be seeing addresses from free providers like Gmail, Yahoo or Hotmail. These are untrustworthy and make you seem like a very small, unprofessional, unreliable business. None of those points may be true, but you want to move away from the free email and look more committed to your brand.
One way to do this is to have an email address that reads like [email protected]. Unfortunately, Shopify doesn't offer this for businesses at the moment. If you are hosted with Shopify, you need to find another way around this.
At the time of writing, most email hosting is done through third-party providers. Therefore, you need to find one of these solutions that you can use.
Here are some of the options that you can use.
Recommended: 16 Best Shopify Email Marketing Apps – [2023]
#
Name
Image

Get a Free Custom Shopify Store
1

AVADA Marketing Automation

2

Privy

3

Consistent Cart

4

Justuno

5

Conversio Marketing Automation

6

Omnisend

7

TADA

8

BayEngage

9

Spently

10

SmartrMail Email Marketing

11

Seguno: Email Marketing

12

Jilt

13

Abandonment Protector

14

MailerLite Email Marketing

15

iContact Email Marketing

16

Younet

Show More
Email Forwarding
While Shopify doesn't host email services, it does allow you to set up an unlimited number of email forwarding options. For instance, you can have your website with the domain name example.com and then have 100 emails with things like [email protected], [email protected], etc. When a customer sends an email to these addresses, the email will be forwarded to your primary email address.
This is a great option for those that don't want to speak to customers through email but would rather call or send an instant message. But there are times when you have to email customers. And when you respond, the email address that receives the email, not the one that customers have entered will appear in the author's box. This can be confusing and if you're using Gmail or Hotmail, this can look unprofessional again.
Therefore, this is a good, simple option when you're looking to test functions on your website, but longevity is bad.
Therefore, you need to think of another option for you.
Zoho Mail
Zoho Mail is a professional service that allows you to have ten free email addresses for a custom domain. There are also other packages available for those businesses that need more addresses than this. Zoho Mail is really easy to set up and requires very little technical knowledge. It is also a service that is free to use.
G Suite
For just a small amount each month, G Suite can be linked to your Gmail account so that you can use your custom domain name for emails. This can be a great option for those who like to use Gmail for email service. It offers a familiar environment for you.
Shopped Email
There is also the option to use Shopped Email service. This is something that Shopify merchants have access to. Custom emails are very easy to set up, safe and cost-effective.
The service can also manage complicated email migrations. This is very good for those businesses who've used other services before but would like to make a change for easier management.
Final Word: How do I get an [email protected] Email Address if I am Hosted with Shopify
If you're looking to get your emails professional done, then you can use several services to offer you a custom domain email and build better trust with your audience. Which of the options above will you use?
Avi Klein
Vast experience in the online world. SEO expert, Web developer and consultant to several online companies.
Read more...
. Read more about
our approach
to reviewing themes and plugins.