How To Add Legal Pages To Shopify
Last modified: December 2, 2021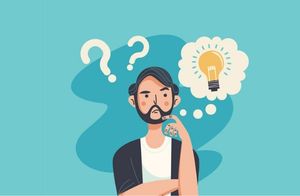 Every website, no matter the territory you're selling in, needs to have legal pages. Legal pages are needed to discuss terms and conditions to sales, how privacy policies work and more. For those that accept visitors from the EU, you need to ensure that your website is GDPR compliant.
For this, you will need to create and publish legal pages on your site. There are several ways that you can create legal pages on your Shopify store.
How To Create Legal Pages To Shopify
Creating legal pages on your Shopify page is a little different from normal pages. Follow these steps to create legal information pages on your site.
Step 1 – Login
Login to your Shopify store using your credentials.
Step 2 – Legal Settings
Now you need to go to your 'Settings' and then 'Legal' settings. This will take you to a custom section of the website where your legal pages can be created.
Step 3 – Create Template
Now you need to click on 'Create from template' and then enter the default template. You can then use the rich text editor to create a style and format for your policy. Be sure to add text boxes to the page so you can add the legal text needed to the website page. You can add links and images to your policies as well.
If you're stuck on the policies, there are those who can write these for you. Or you could borrow some of the free to use legal forms online. Be sure that you follow all the terms and conditions of the legal documents. Some will require you to give credit to the original author.
Step 4 – Review
Be sure that you review your policies and they're suitable for the legal jurisdiction you're selling in and your brand. Make any changes that are necessary.
Step 5 – Save
When you're happy, you can click on the 'Save' button.
GDPR Compliance
If you accept any traffic from the European Union, then you need to be compliant with GDPR. There are several apps that can help you do this. A good one is the GDPR Legal Cookie Shopify app. This not only adds your GDPR policies and connects them, it adds the relevant information that is needed to make your store compliant with GDPR laws.
With the app, customers on your site must agree to your policy. This information, and acceptance, is kept on record. The app is fairly low cost, especially compared to a fine from the EU for breach.
Final Word: How To Add Legal Pages To Shopify
While you could manually create and add legal pages to your Shopify store, there are other better methods for adding these vital pages to your store. One is to use the legal section of the backend of your Shopify store. At the same time you can add apps that can help you stay compliant across the EU and other territories.
Remember that the cost of add a legal page is far smaller than the cost of paying a fine for not having the information in the first place. Therefore, ensure that you have at least the basic legal pages in place.
Avi Klein
Vast experience in the online world. SEO expert, Web developer and consultant to several online companies.
Read more...
. Read more about
our approach
to reviewing themes and plugins.