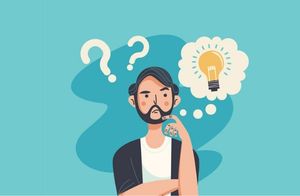 How to Dropship Using DHgate
Last modified: January 12, 2022
Are you looking for your website to be a dropshipping website using DHgate? This is a simple process that can be used on your website for lots of potential profit for you. So learn below how to dropship using Dhgate.
What is Dhgate?
Dhgate is a Chinese business to business cross-border eCommerce platform that can also sell directly to customers. They are the suppliers of lots of manufactured products from small brands. It is one of the largest trade platforms within China and is earning lots of money from the dropshipping trade.
Why use Dhgate for your business?
There are many reasons why you might want to use Dhgate for your business. For one, it is a very cost-effective platform. Having an account on the platform is free and the products on there are priced competitively for other businesses to buy from them. Therefore, you can dropship without having to charge a premium price that you might find on other dropshipping platforms.
Another reason is that there are lots of different categories that you can connect to your website's store. Therefore, you can create a niche website that can appeal to your audience.
There are other reasons as well. According to websites such as TrustPilot and SiteJabber, Dhgate has high ratings. The company also has an app that can be used on both Andriod and Apple. And according to statistics, above 90% of the items that are sold on the platform have no minimum order. Therefore, you can buy for yourself, customers and any business. There is also no minimum order amounts, which makes it a great platform to get started with.
Finally, there is lots of support for you. Many websites have articles about dropshipping with Dhgate and you can build a knowledge bank that can help you grow your brand with ease.
How to Dropship Using Dhgate
If you want to try and dropship with Dhgate, then you can use Shopify. Shopify has numerous benefits, such as easy to customise themes, lots of apps to help you, reliable servers, good SEO potential and more. Shopify has also been built for eCommerce and dropshipping, so it is the perfect platform for most website owners.
All you need to do to have your website connected to Dhgate is to use one of the dropshipping apps that is available. There are a few that can connect your store directly with Dhgate. Some of these are free and therefore allow you to save on costs.
Once you're connected, all you have to do is to import your products. Orders can often be fulfilled with a click of a button.
Final Word: How to Dropship Using Dhgate
If you're looking for a way on how to dropship using Dhgate, then you've got the easy option with Shopify. Just one of the many free apps can help you connect your store, import products and then fulfil them. All you need to do is to select what products you want to sell on your website.
Offers & Promos