How to Dropship Using DHgate
Last modified: September 26, 2023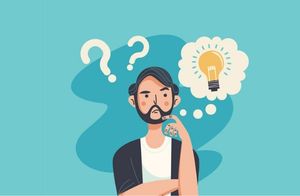 Are you looking for your website to be a dropshipping website using DHgate? This is a simple process that can be used on your website for lots of potential profit for you. So learn below how to dropship using Dhgate.
Key Takeaways
1
DHgate is a trusted platform for sourcing diverse products directly from Chinese suppliers.
2
Ensuring customer protection and offering multiple payment methods are among DHgate's standout features.
3
Exercising caution and conducting thorough research is crucial to ensure safe and profitable dropshipping with DHgate.
Recommended: 24 Best Shopify Dropshipping Apps [Sep, 2023]
#
Name
Image

Get a Free Custom Shopify Store
1

AutoDS

2

Spocket-World Wide Suppliers

3

Syncee - Global Dropshipping

4

Printful-Sell Printed and Embroidered Items

5

Sup Dropshipping

6

DSers-AliExpress Dropshipping

7

Zendrop - Dropshipping & POD

8

Dropshipman: Dropshipping & POD

9

AO - AliExpress Dropshipping by FireApps

10

Trendsi - Fashion Dropshipping

11

CJdropshipping

12

DropCommerce

13

Modalyst-Sell Brand Name Products

14

Ali Orders-Fulfill Orders Easily

15

Blanka - Private Label Beauty

16

Dropified-Automate Your Dropshipping Business

17

ProductPro

18

Spreadr App

19

Importify

20

Inventory Source

21

Roxie

22

Fulfillbot: Dropshipping Agent

23

KakaClo

24

Oberlo-Get the Best Produtcts for Your Site

Show More
What is Dhgate?
Dhgate is a Chinese business to business cross-border eCommerce platform that can also sell directly to customers. They are the suppliers of lots of manufactured products from small brands. It is one of the largest trade platforms within China and is earning lots of money from the dropshipping trade.
Why use Dhgate for your business?
There are many reasons why you might want to use Dhgate for your business. For one, it is a very cost-effective platform. Having an account on the platform is free and the products on there are priced competitively for other businesses to buy from them. Therefore, you can dropship without having to charge a premium price that you might find on other dropshipping platforms.
Another reason is that there are lots of different categories that you can connect to your website's store. Therefore, you can create a niche website that can appeal to your audience.
There are other reasons as well. According to websites such as TrustPilot and SiteJabber, Dhgate has high ratings. The company also has an app that can be used on both Andriod and Apple. And according to statistics, above 90% of the items that are sold on the platform have no minimum order. Therefore, you can buy for yourself, customers and any business. There is also no minimum order amounts, which makes it a great platform to get started with.
Finally, there is lots of support for you. Many websites have articles about dropshipping with Dhgate and you can build a knowledge bank that can help you grow your brand with ease.
How to Dropship Using Dhgate
If you want to try and dropship with Dhgate, then you can use Shopify. Shopify has numerous benefits, such as easy to customise themes, lots of apps to help you, reliable servers, good SEO potential and more. Shopify has also been built for eCommerce and dropshipping, so it is the perfect platform for most website owners.
All you need to do to have your website connected to Dhgate is to use one of the dropshipping apps that is available. There are a few that can connect your store directly with Dhgate. Some of these are free and therefore allow you to save on costs.
Once you're connected, all you have to do is to import your products. Orders can often be fulfilled with a click of a button.
Overview of DHgate
DHgate's Background and Reputation
Founded in 2004 by Diane Wang, DHgate has established itself as a pioneer in cross-border trading and transactional eCommerce business with products from China. With its headquarters in China, DHgate operates as a business-to-business (B2B) platform, connecting various suppliers from diverse product categories to potential buyers. Over the years, more than 5.5 million buyers and enterprises from over 200 countries have sourced goods through the DHgate platform. The platform boasts a vast array of product categories, from health and beauty to electronics and fashion. Diane Wang's previous venture, joyo.com, was sold to Amazon in 2004, further solidifying her reputation in the eCommerce domain.
Key Features and Benefits of DHgate
DHgate stands out for several reasons. Firstly, it offers buyer protection with refund policies. The platform boasts impressive customer ratings and even has a flash deals section highlighting daily deals. With over 3 million users and 1.2 million sellers, DHgate provides a vast marketplace for dropshippers. The platform supports multiple payment methods, ensuring flexibility and security for its users. Moreover, DHgate offers various shipping options, including free shipping and paid courier services, catering to different business needs.
Ensuring Safe Dropshipping with DHgate
While DHgate is a legitimate and safe platform for dropshipping, it's essential to exercise caution. Potential risks include encountering dubious sellers or receiving counterfeit products. To mitigate these risks, dropshippers should pay attention to the handling and shipping contracts, avoid branded products from famous brands, and stick to the platform's official payment methods. Checking feedback from other buyers can also provide valuable insights into a product's authenticity and quality.
Integrating DHgate with Shopify
Benefits of Integration
Integrating DHgate with Shopify can streamline the dropshipping process. Benefits include quicker product listing, easier product management, and avoiding the need to visit the supplier's site for every order. Several apps can facilitate this integration, enhancing the dropshipping experience.
Recommended Apps for Integration
ShopMaster, Importify, and Editorify are among the top apps that can help integrate DHgate with Shopify. ShopMaster allows bulk importing and offers features like product monitoring and auto-sync of tracking numbers. Importify simplifies the product import process and supports ePacket for faster shipping. Editorify, on the other hand, focuses on importing product reviews from DHgate, enhancing product credibility.
DHgate offers a promising platform for dropshippers, especially those looking to source products from China. With careful planning and the right tools, dropshippers can leverage DHgate's vast marketplace to build a successful business. As with any platform, it's crucial to conduct thorough research and ensure transparent dealings with suppliers.
Conclusion: How to Dropship Using Dhgate
If you're looking for a way to dropship using Dhgate, then you've got the easy option with Shopify. Just one of the many free apps can help you connect your store, import products, and then fulfill them. All you need to do is select what products you want to sell on your website.
FAQs
What payment methods are commonly accepted on DHgate for dropshipping?

DHgate offers a range of payment methods for dropshippers, including credit and debit cards (Visa, MasterCard, American Express), PayPal, bank transfers (for larger orders), eWallets (such as Apple Pay and Google Pay), and DHgate's own digital wallet system. It's important to verify the accepted payment methods with your specific supplier and prioritize security measures when making payments during your dropshipping experience.

What are the common challenges faced by dropshippers when using DHgate?

Dropshipping with DHgate offers rewards but also presents challenges, including shipping delays and potential product quality issues. Language barriers, competition, customer service, and inventory management can further complicate the process, emphasizing the importance of awareness and strategic solutions for successful dropshipping.

How do I find reliable suppliers on DHgate for dropshipping?

To find reliable suppliers on DHgate, simply check seller ratings and product listings for high-quality options, communicate with suppliers to gauge responsiveness, order product samples, evaluate shipping options, and utilize DHgate's buyer protection for added security in your dropshipping venture.
Avi Klein
Vast experience in the online world. SEO expert, Web developer and consultant to several online companies.
Read more...
. Read more about
our approach
to reviewing themes and plugins.