How to Edit URL Redirects on Shopify
Last modified: December 2, 2021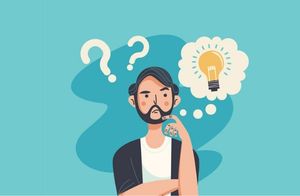 When you need to change a URL, you need to setup a redirect for those visiting the old URL to be sent to the new URL. This can be a tricky prospect and it is not uncommon for the new URL to be entered in wrong on your Shopify dashboard.
Or perhaps you need to make another change to your URL and instead of redirecting from one old URL to another old URL and then onto a new URL, you should just setup another redirect and edit the old redirect to account for the new changes.
In Shopify this is very easy to do and doesn't require any coding knowledge. Here are the instructions to make the necessary changes. Alternatively, you can use a Redirect URL app, like this one, to help you manage your redirects and 404 error pages.
Recommended: The 10 Best Shopify Redirect Apps – [2023]
#
Name
Image

Get a Free Custom Shopify Store
1

Broken Link 404/301 Redirect

2

EasyLockdown ‑ Page Locks

3

DropiSkip ‑ Skip Cart

4

B2B Login Access Management

5

COD Order Verification

6

Countdown Timer by POWr

7

GeoIP Country Redirect/Blocker

8

GeoIP Country Redirect

9

IP Blocker & Country Redirect

10

Geolocation Redirect

Show More
Step 1 – Login
The first step is to login to your Shopify store using your login credentials.
Step 2 – Online Store
From the main dashboard you need to go to the 'Online Store' area and then you can move to the 'Navigation' option on the menu. Here, you can see the 'URL Redirects' option that has a link symbol right below the page title. Click on this to display all the site's redirects. Then you need to find the redirect that you would like to edit and select it.
Step 3 – Adjust
The exact settings for the URL redirect will now appear. You can replace the old URL redirect with the information for the new redirect. This could be that you change the old URL (due to a typo) or replace the new URL with one that is better. You can also replace both if you need to.
You can use the full URL (i.e. https://example.com/example/example) or just the relative information (i.e. /example/example) if you're redirecting to an internal page. If you're linking to an external page, then you must use the full URL.
Step 4 – Save
After you've completed the changes to your redirect, you can save the changes on your site. This means that anyone who now uses the old URL will be redirected to the new URL. They shouldn't notice a problem, but there may be a slight delay in the loading of the page as it redirects.
Be sure that you check the redirect works properly and go back and edit the changes if you notice a problem. An incorrect redirect will only display a 404 error and this can harm your branding/SEO.
Final Word: How to Edit URL Redirects on Shopify
Don't forget that when you have a change in a URL, you must setup a redirect for the old URL. If you're making a new change, you can adjust the redirect, with the instructions above, to avoid confusion for customers.
Avi Klein
Vast experience in the online world. SEO expert, Web developer and consultant to several online companies.
Read more...
. Read more about
our approach
to reviewing themes and plugins.