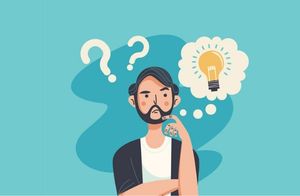 How To Import Products To Shopify
Last modified: December 2, 2021
When you're starting out on Shopify you might have a lot of products to add to your store. You could add these to your store one-by-one in a long, time consuming process. Or you could import the products from a CSV file. This process takes moments and allows you to spend more time marketing your store.
Shopify has an excellent import feature included that allows you to import products from numerous other platforms, including other content management systems. Imports are done via a CSV and converted into products during the importing process.
How To Import Products From Another Platform Into Your Shopify Store
Step 1: Log In
Log into your Shopify store with your user credentials.
Step 2: Products
Go to your 'Products' page and click on the 'Import' option.
Step 3: Find The Platform To Import Products From
On the next screen you will be given a list of all the potential platforms where you can import products from. Find the platform where you want to import products from and then click on the respective icon. You will be given the free app to import the products and you should follow those specific instructions.
If your platform isn't there, click on 'Cancel'.
Step 4: Import From CSV File
If your previous platform isn't listed or you have a CSV document with the products, you should move on. Ensure that your CSV format matches the sample CSV file that Shopify recommends. If the formats don't match, then the product import option won't work.
You should also ensure that your CSV file is less than 15MB. If it goes over this, split your CSV file into two or three files and upload them one at a time.
Step 5: Choose File
Now you need to upload your file. Within the Import Products page click on the 'Choose file' option. Then find the file and click on the 'Open' option in the dialogue box.
Once the CSV has been successfully imported, you'll get an email confirming the process is completed. This is sent by Shopify to the registered email address you have.
You can also bulk edit products by exporting your products to a CSV file, edit the products and then upload the products using the tactics above.
If you're starting a store on Shopify, but have had a listing on Amazon. You might also want to consider using Linkify, found here, to do the work for you.
Offers & Promos