How to Lock your Website in Shopify
Last modified: April 8, 2023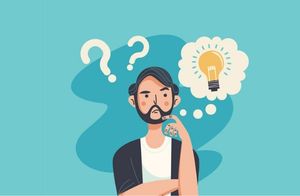 Creating customer exclusivity with your band can be one of the best ways that you can increase loyalty for your brand and convert more customers. There are numerous ways that you can create customer exclusivity with a brand and one of them is to lock your Shopify store so that some people cannot access it without a password.
This is an easy process that takes just moments to complete. Here are the instructions.
Step 2 – Preferences
Go to the 'Online Store' and then the 'Preferences' area of your website.
Step 3 – Enable Password
Now you need to scroll down to the 'Password Protection' area and check the option that reads 'Enable Password'.
Step 4 – Enter Password
In the option that reads 'Password' you should enter the password you would like your customers to enter to access the website. You shouldn't use the same password as you would use to log into your website, just for security reasons.
Step 5 – Message to Customers
There is an option, in the 'Message for your Visitors' area where you can enter a message that you want to show on the password page. If you don't want to display any message to your customers, then you can leave the field blank.
Step 6 – Save
Then click on the 'Save' option. This will now lock your website, visitors to your website will need the password to gain access to your website. This will also prevent search engine bots from accessing your website as well.
Final Word: How to Lock your Website in Shopify
There are many reasons why you might want to lock your website in Shopify. You could want to keep your website in development and only allow team members to see the website. Or you could want to make your website more exclusive with your website only accessible to authorized customers.
However, it will mean that search engines can't find your website and will not list your website for results. If you don't want this to happen, then you should consider using a lock page app that can hide specific pages from your audiences which they can only access using a password. Or you could try a membership app on your website that will do the same thing.
Direct links from social media will also be blocked and instead all links will direct to your website's password page.
These are cost-effective solutions that also help you to remain active on search engines and build new audiences for your brand.
Avi Klein
Vast experience in the online world. SEO expert, Web developer and consultant to several online companies.
Read more...
. Read more about
our approach
to reviewing themes and plugins.