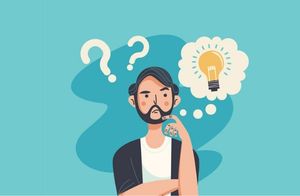 How to Negotiate Better Rates for Guest Posts on Your Shopify Store
Last modified: December 5, 2021
One of the best ways that you can earn more money from your Shopify store is for you to have guest posts on your Shopify store. Not only does it allow you to get a better ranking and attract a wider audience, but charging for the privilege of being published on your site can be very lucrative.
Rates that you can charge will depend on several factors. One can be the amount of marketing that you can attract within a set period of time on your website. Another is the amount of revenue that you can generate for the guest author or how much you can impact the ranking of the guest host's website.
Most brands can start off with a rate that is about $20-$30 per post. However, some sites can charge hundreds or thousands of dollars for one piece of content.
So how can you negotiate a better rate for guest posts on Shopify? Here are several ways that you can improve the rate you can charge for guest posting on Shopify.
Recommended: The Top 10 Shopify Blog Themes
#
Name
Image
Shopify

More Info

1

Kinder

More Info

2

Ira

More Info

3

Maker

More Info

4

Parallax

More Info

5

Booster

More Info

6

Blockshop

More Info

7

Retina

More Info

8

Mobilia

More Info

9

Supply

More Info

10

Broadcast

More Info

Show More
1. Check Traffic Levels
The more traffic that you can attract to your website within 48 hours of a post being published, the more you can charge. You can use Google Analytics or another app that can track your website's traffic to find out how many people are visiting your website within a set period of time.
You're also able to see what behaviors customers are taking. If they're only visiting your product pages and not the blog, then your value is limited. Therefore, you need to show that your blog reaches more people.
2. Large Social Media Following
Another way to increase your rate is to increase the number of followers that you have on social media. If you have thousands of followers you're worth a lot more than if you have just a couple of hundred. Therefore, try to promote your brand on Instagram and Facebook and attract more followers.
One tactic is to use Facebook ads to grow your following on that platform. Another option is to follow ten people on Instagram every day. You will often find that half of them will follow you back. Ensure that they are relevant people, those who are using similar hashtags or interests to you.
3. Show Benefits
If you can show there are benefits to guest posting on your website, then you can raise the price you charge. Some of the benefits you should be looking for include:
Number of new subscribers to an email marketing list.
Number of customers a guest poster can get.
How many more people subscribe to their mailing list.
How much traffic can a guest poster see as a result of publishing on your content.
The average sale after publishing on your website.
Some of this information needs to be collected from those who've previously visited your website. You might always get this information or it can take time. However, there are also ways that you can track behavior on your website.
Final Word: How to Negotiate Better Rates for Guest Posts on Shopify
If you're looking to earn more revenue from your Shopify website, you can try publishing guest posts from third parties. To get the rates up you need to show that you have value to your website and contributors can expect a return. Use Blog Manager apps and analytics to find the value of your website and show why authors should use your website to publish your content.
Recap:
Offers & Promos