10 Best Marketing Apps For Shopify [2023]
Last modified: May 10, 2023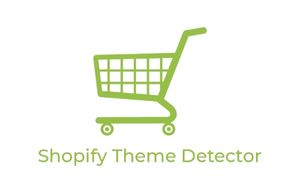 #
Image
Name

Get a Free Custom Shopify Store
1

Vitals

2

Sales Notification | Sales Pop

3

Ultimate Sales Boost

4

Sales Rocket

5

Upsell Recommendations

6

ReConvert Post Purchase upsell

7

PingMe

8

Conzia

9

Post Studio

10

Onollo

11

Social Rabbit

Show More
When you are running an eCommerce store it is important to bring traffic to your website. People don't just visit a website because you've created it. You have to advertise your website. And for that, you should be using one of the best marketing apps for Shopify. In this article, we will be exploring which apps can help you.
What are you Looking for in the Best Marketing Apps for Shopify?
Numerous aspects are important for the best marketing apps for Shopify. You need to have something that will bring traffic to your website. Traffic to your website is the lifeblood of your business. The higher levels of traffic you get, the more sales you will achieve.
Of course, it isn't just about the traffic you get. Numerous other elements are important too. For instance, you want to make sure that the cost of the marketing app is low. The more it costs you to complete the marketing campaigns, the less profit you will make.
In addition, you need to have a campaign that can reach numerous platforms and promotional avenues. It takes between five and fifteen engagements for someone to convert (for 80% of sales). Therefore, you need to aim to get those engagements on numerous channels, including social media, email, blogs, and more. Some apps will help you reach two or three of these channels, but sometimes you might need more than one app.
Finally, you want to make sure that your apps are going to offer you access to relevant audiences. There is no value in marketing on Facebook to those in India, if your prime consumers are Canadians.
So what are the best marketing apps for Shopify?
Vitals
This is one of the best apps for Shopify with more than forty functions. To help you increase the sales you get on your website. It can help you with marketing such as email marketing and you can collect email addresses by using features like the wheel of fortune to gamify your website. You can use this app to collect reviews which are great for offering social proof and marketing your services and products. You can also place trust badges on your website to offer visitors to your website additional security. There's also the ability to offer retargeting marketing through Facebook. There are also live chat options so you can communicate with customers.
Vitals Highlights:
More than forty functions.
Gamify your website and collect new email addresses.
Live chat options to provide a way to communicate with customers.
Request or import reviews from your customers.
Sales Notification | Sales Pop
One of the best ways to market your brand to your customers is to build trust and this app can help you do so. You can display sales notifications on your website when someone else makes a purchase and also notify you when an item has been added to someone else's cart. You can also display how many people have visited your website. Social elements can be added with ease and you can control how you display notifications.
Sales Notification | Sales Pop Highlights:
Build trust with your audience.
Sales notifications that can be displayed on your website.
Add a popup whenever someone else on your website makes a purchase.
Give a notification when a customer has added a product to their cart.
Ultimate Sales Boost
When marketing your Shopify store urgency can be a great way to boost sales. These marketing tools include a countdown timer, get-it-by timer, etc. You can also market additional purchases with upsell messages like BOGO and you can also offer stickers to your audience. These urgency elements can be added to a variety of pages including your homepage, collection page, and even product pages.
Ultimate Sales Boost Highlights:
Urgency elements can be added across your website.
Includes countdown timers on the product pages.
Upsell messages can include BOGO messages.
Add sales stickers to your product images.
Sales Rocket

This is a multifunction app that can help make sales from your traffic. There are ways to collect email addresses through a wheel of fortune game. This offers customers a free prize in return for their email address. This can be customized. You can also collect email addresses through exit intent pop-ups which activate as the customer goes to leave your store. There is also a 'bought together' function to encourage additional sales. Other helpful marketing tools include shipping bars, FOMO, countdown timers, etc.
Sales Rocket Highlights:
A multi-functional app.
Collect more email marketing addresses through a wheel of fortune game.
Improve email collection through exit intent popups.
Use a free shipping bar, FOMO apps, countdown timers, etc.
Upsell Recommendations
You don't need to spend more to upsell your audience. Upsell recommendations allow you to offer an Amazon-style personalized experience for your website visitors. The app allows for perfect improvements to your revenues by upselling to audiences with ease by recommending the best products for them.
The app provides three widget placement areas: on the homepage, product, and cart pages. Therefore, you are maximizing the chances that you can get exposure for your products, improving uptake and increasing revenues from sales.
All products recommended are based on algorithms that are smarter than the typical options. For instance, it can be based on what is selling the most at the time or on the behaviors of the audiences.
Upsell Recommendations Highlights:
Does not reduce the speed of your website.
Can analyze the behaviors of your audience to predict what they would want.
Locate recommendations in three core locations.
A free app.
ReConvert Post Purchase upsell
Upselling is one of the best ways that you can earn more profit from your store. However, knowing when to get that upsell can be challenging. Many people think that it is as they're making the purchase, but this isn't always the case and that is why this app can be useful. It offers the customer whether they would like to buy another product or level after they've made the purchase when they are emotionally at a high. It does this through an optimization of the order confirmation page.
Many features can help you build an effective process from this app. It offers a popup, discount options, limited time (so creates urgency and FOMO) and there is also a countdown timer.
The app also allows you to add videos and images to help improve conversions on the order confirmation page.
ReConvert Post Purchase Upsell Highlights:
Can collect birthday information.
Post-purchase surveys.
Discount popups and countdown timers to add urgency.
Recommended products are based on user behaviors, making them more relevant.
PingMe
PingMe is a great app for those who want to have live chat support using Facebook, Instagram, and WhatsApp. There are perfect options because they have some of the highest numbers of users across the world. And you can manage all three chat platforms from one simple dashboard that you can access across devices.
With the app, you can respond instantly to consumers. Therefore, you can provide customers with excellent service that can help reduce customer churn, improve retention, increase cart values, and earn more profit.
And with the messenger options, customers don't need to stay in your store to get the messages. Therefore, you can continue the conversation when it is convenient for the customer.
PingMe Highlights:
A 3-in-1 chat messenger service.
Manage customer conversations on the go.
Control the conversation from one dashboard.
Can communicate with customers even when they're not on your website.
Conzia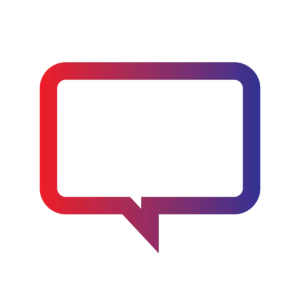 This app can help you to improve the sales flow of your website and improve the conversion rate by about 40%. You can offer live chat on your website, which is run through the popular apps WhatsApp, Facebook, or Conzia. It takes just a couple of minutes to get the app installed and set up on your website. You don't need to rely on the services of a website developer and you can use the free forever plan.
The app works perfectly with desktop and mobile devices. Allowing you to take your customer service roles on the road. So you don't need to be tied to your desk to offer your customers the best experience. And a better customer experience can improve conversions and add value to the carts. Customer retention will also increase.
To help with lead generation, this app will collect the main details of your customers. This will include contact numbers, email addresses, and names. The customer can also request a transcript of the chat.
Conzia Highlights:
Add more chat options to your website.
Control your chat through desktop and mobile devices.
Customers can access a free transcript of the chat.
Improves sales by up to 40%.
Post Studio
If you're looking for a social media app that can help build a good presence on Facebook and Instagram, then this is one of the best apps for you. All you have to do is connect the app to your store and then you publish content on your Facebook and Instagram profiles with ease. The app also works with Twitter.
The app allows you to schedule posts and then use products or blog posts as the basis for that content. Therefore, you can drive traffic to your website and ensure that more people are seeing the content that you need them to see. With more traffic will come more sales. And because of the automation, you can be sure that your time is better spent on other value-added activities.
Facebook & Instagram Auto Post Highlights:
See a draft of content before being automatically sent out.
AI can create content from existing content on a website.
Select an option to choose random products to promote
Connects with the three most high-profile social media channels.
Onollo
Onollo is one of the best social media marketing tools available on Shopify. It can help you to create a schedule for social media content to improve engagement and returns on your investment. All you need to do is create the content and then schedule it to go out at a future date. Therefore, you can improve your productivity and focus on other value-added tasks.
The app works with numerous platforms, including Facebook, Twitter, LinkedIn, and YouTube. There is also an AI that allows you to build a better schedule with details of when your content is most popular. And the app can be synchronized with your store's catalog. Therefore, you can create and publish content using the images for your products.
Onollo Highlights:
There is a free version of this app.
Manually create or automate social media campaigns.
Works with some of the best social media platforms.
Takes just a few minutes to get started.
Social Rabbit

Social Rabbit is a perfect way to automate your social media content with ease. You can then get your latest social content in front of millions of potential customers. You can use numerous platforms all in one platform, including Facebook, Twitter, Instagram, and Pinterest.
The app is easy to use, allowing you to build campaigns within minutes, and create custom captions for any post with a template section, you can be done within minutes. And there are ways to reduce the content from sounding spammy. And you can use the built-in image editor to tweak any image you've installed on your website. The app also includes a URL shortener. Thus, links can be showcased in an incredibly user-friendly fashion.
Social Rabbit Highlights:
Create engaging content for social media campaigns.
Can link up to four main social media channels.
Improve social media links with a shortener.
Built-in image editor.
Final Word: The 10 Best Marketing Apps For Shopify
In the article, we've showcased the 10 best marketing apps for Shopify. Each one can help you build a more successful business by bringing in more of the right audience to you. Which app or apps will you choose? Let us know in the comments.
Avi Klein
Vast experience in the online world. Shopify Expert, SEO expert, Web developer and consultant to several online companies. Read more about
our approach
to reviewing themes and apps.