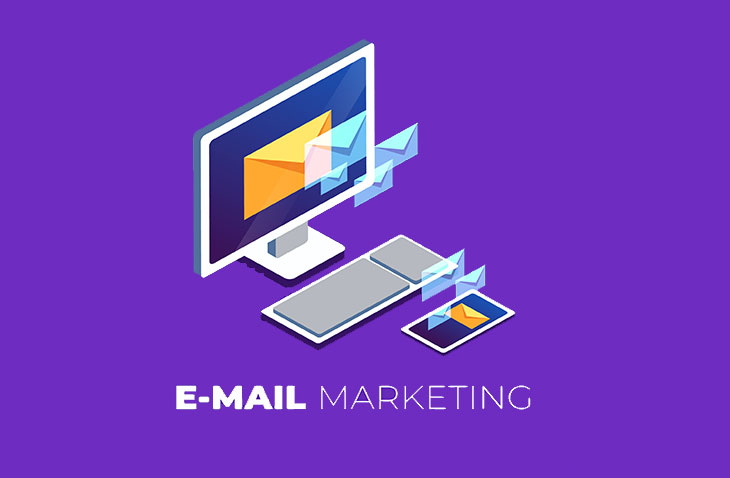 The 12 Best Shopify Email Marketing Apps
Last modified: March 24, 2021
Email marketing is one of the best ways to improve your Shopify store's revenues. According to research, for every $1 you spend on email marketing, you will earn $44 revenue in return. For the past decade, email marketing has been the most effective way to market your business online.
In addition, research has shown that past customers offer larger order values and more frequent purchases than new customers. You'll also find that converting existing customers is cheaper than acquiring new customers.
Finally, you can also use email marketing to recover abandoned carts that can increase revenues for your brand without too much effort.
However, to utilize email marketing on Shopify, you need to have one of the best Shopify email marketing apps installed on your store.
What You Need To Look For In Email Marketing Apps For Your Shopify Store
Email marketing apps on Shopify are numerous, and the range of the jobs they can complete are equally as numerous. This is because email marketing isn't just one activity. There are lots of different aspects to the process. You've got to subscribe visitors to your mailing list, send out mails and collect results. Some email marketing apps can do all of this, though some are very specific and will only do one or two of these jobs.
Having multiple apps for email marketing isn't necessarily a bad thing. There are some benefits from using multiple apps to manage email marketing processes. However, too many apps can have a negative impact on the speed of your Shopify website.
As much as email is necessary to draw back customers to buying a product, speed is also important. Research has shown that for every second it takes to load your website, you'll lose 7% of your revenue. Therefore, you've got to carefully balance functionality and website speed.
So, which Shopify email marketing apps do we recommend for your website? Here is a selection.
| # | Name | Image | |
| --- | --- | --- | --- |
| 1 | | | |
| 2 | | | |
| 3 | | | |
| 4 | | | |
| 5 | | | |
| 6 | | | |
| 7 | | | |
| 8 | | | |
| 9 | | | |
| 10 | | | |
| 11 | | | |
| 12 | | | |
Filter between free and paid
Privy
This is one of the most trusted email marketing apps on Shopify. You can set up an account within seconds and get your first campaign started quickly. With the app you can create lots of great elements for your website, including exit-intent popups and banners that will help you grow your marketing list. You can also increase visitor cart values with upsell popups that have an add-to-cart function. This is instead of a frequently bought together app.
There are many ways that campaigns can be triggered, including the type of device they're using, the value in their cart, and even the page there are viewing. This means you can select individual campaigns based on user behaviours and other elements that make this a very valuable app for building your audience on email.
Privy Highlights:
Can split test campaigns to see what customer prefer.
Lots of different campaign triggers.
Real-time reporting so you can see how campaigns are performing.
Can integrate with many other email marketing software packages.
Consistent Cart

Many Shopify marketing apps only do the work of one aspect. However, consistent cart is an app that can do the work of up to ten apps. It includes lots of functions outside of email, including Facebook messenger marketing, push notification marketing and other elements.
However, it also has lots of email marketing aspects that make it a great choice for your website. For instance, it can send Happy Birthday emails that can include a coupon to help convert customers on certain dates. In addition, you can send abandon cart campaigns to bring back customers and customer thank you emails that can also improve revenues.
One of the best aspects of this app though is that it includes a popup that details recent sales made on your store. This creates a fear of missing out factor on current shop visitors and is known to improve conversions on the store.
Consistent Cart Highlights:
Includes Facebook Messenger functions to help you reach customers across channels.
Allows carts to be synced across devices so customers can pick up where they left off.
Smart Auto Shop prevents cart abandoned emails being sent out after a purchase.
Capture and retain every cart that is on your site.
Justuno

This AI driven visitor conversion app for Shopify is a great way to make more revenue from your store. The popups, lead capture forms, and push notifications drive visitors to subscribe to your email marketing lists that can be stored on numerous marketing software programs including MailChimp and HubSpot.
With this email marketing app you can build great cross selling and upselling offers, or create exit offers that will keep customers coming back for more.
You can also use push notifications that can reach users who aren't on your website, which is a great way to attract attention when you have a new sale going on your store.
Justuno Highlights:
Run contests that can help grow your email marketing list.
Target visitors based on over 100 behaviours and create offers that match certain rules.
Use countdown timers and stock limits to increase urgency.
Great support via email and phone to help you make the most of your new email marketing app.
Conversio Marketing Automation

Conversio is an alternative to MailChimp and there are some great benefits to switching. Not only will Conversio match your current MailChimp plan for 12 months if it is cheaper, they will help you transfer your contacts from MailChimp to their system. The app quickly integrates with your Shopify store so you can get your new campaigns working quickly and you can establish great automated campaigns that will make your email list a valuable asset.
By using powerful segmentation options, you can target customers with relevant offers and information and not send the information to those that don't need to know about it.
In addition, to the time saved through automated email campaigns, you can create ways to upsell to your current customers to increase sales and customer lifetime value. In addition, you can recover abandoned cart emails to bring back customers who were interrupted during their purchase.
Finally, you can send generic newsletters to help keep your brand in touch with customers.
Conversio Marketing Automation Highlights:
Automate your email marketing with the use of this versatile email marketing app.
Get customers to complete abandoned carts with clever emails.
Create email workflows that can tell a story and engage audiences with numerous emails over a set period of time.
Great support to help you get started.
TADA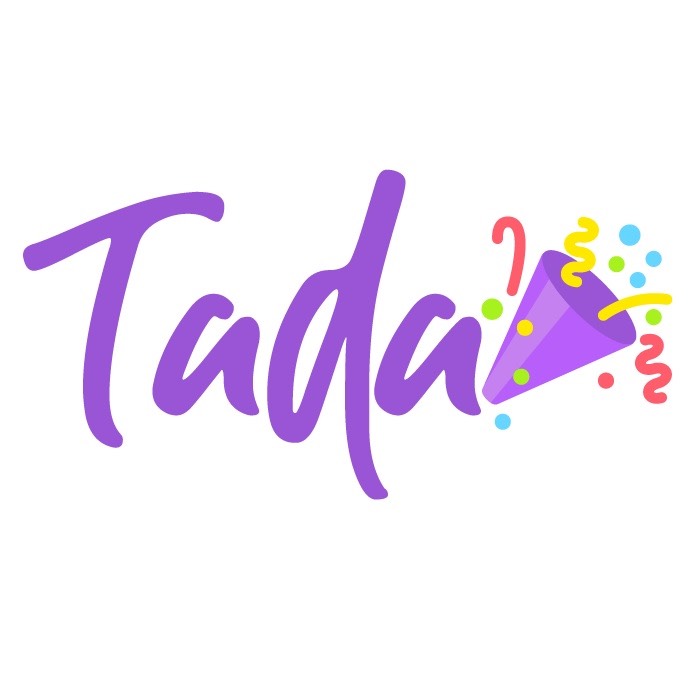 Tada is the Shopify app that gives your website's pop-up the magic it needs to boost your store conversion! With TADA, you can offer your visitors elegant and interactive email popups like they've never seen before!
The shopify app offers gamified email pop-ups, which allows your visitors to play a little game (Wheel of coupons, pick a gift..) in exchange for their email. In marketing, it has been proven that games are a big action trigger, who doesn't like to play games? Tada integrates with the most popular email platforms, like Klaviyo or Mailchimp, and it allows you to control your customer journey with a clear dashboard! All the pop-ups are customizable, and in case you get bored of gamified pop-ups, Tada also offers wide and elegant pop-ups to enhance your brand identity! Start with the free plan or go premium for US$9.99/month only!
Tada Highlights:
Gamified pop-ups
Customizable pop-ups
Integrates with Mailchimp and Klaviyo
User-friendly dashboard
Use countdown timer and stock limits to increase urgency
BayEngage
BayEngage is one of the email marketing apps on Shopify that has all 5-star ratings with fantastic customer reviews. You can connect your Shopify store with BayEngage in seconds with one-click integration. The account settings are hassle-free, and you can start sending your email campaigns in minutes. BayEngage offers access to millions of free stock photos, a collection of 250+ prebuilt tailor-made email templates for different themes, easy to use drag and drop editor, and many more exciting features.
BayEngage offers an exciting cart recovery solution to increase your revenue. You no longer have to fear abandoned carts and let BayEngage's Shopify abandoned cart email marketing campaigns recover the lost revenue. Not just abandoned cart emails, you can increase your customer engagement and interaction by using Welcome Emails, Back-In-Stock Emails, Win-Back Emails, and many more. And it's definitely one of the most affordable apps on the Shopify store with a 14-day free trial.
BayEngage Highlights:
Integrates with 6 major platforms seamlessly
Free collection of tailor-made email templates
Powerful segmentation for higher open rates
Native emojis collection for the subject line, preview text & content
Spently
Spently helps you to create email templates and promote your store to previous customers. As these are the people most likely to buy from you again, and with higher order amounts, this is a good app to help grow your brand.
You can incentivise customers with great discount codes that can be unique to specific customers to help drive repeat purchases. In addition, you can upsell products and present these to customers based on past purchases and behaviours. Customers are notified through great automated emails you can design with a handy template designer.
Using the follow-up sequences, you can continue to reach customers after a purchase to attract them back.
You can also utilise social media to turn existing customers into brand advocates and reach new customers through Facebook, Twitter and other social media channels.
Spently Highlights:
Use social media to attract new audiences to your brand through the recommendation of peers.
Auto-sequence emails to grow repeat custom and sell more to existing customers.
Create coupons and discounts that only one customer can see and use.
Beautiful email templates that can convince customers to continue on their purchasing journey.
SmartrMail Email Marketing
This email marketing app promises to offer you a faster way to develop email newsletters that will offer you more time to grow your business. If you've already got a MailChimp account, the developers behind this app will help you switch, bringing over your current lists, templates and automations from the email marketing platform.
The system works by sending emails that recommend products to subscribers. This is significantly better at converting customers than just sending them current product offers to your list. However, this does mean that you will probably need a large catalogue of products to make this email marketing app valuable to your business.
If it is valuable, you can increase revenues by utilising automated flows with welcome emails, cross-selling recommendations and so many more campaigns. You can also segment audiences to ensure that all campaigns are sent to the best recipients and recover abandoned carts with up to three emails to bring back customers.
Smartr Email Marketing Highlights:
15 day free trial to see if your like the Shopify email marketing app.
Set the frequency that product recommendations are sent to subscribers.
Use the drag and drop editor to create great email templates for your email campaigns.
Free email collection popup to collect new subscribers from your store.
Seguno: Email Marketing

This app allows you to build a great email marketing list and market to audiences across multiple platforms to sell more products. Seguno was built for those with smaller companies, and less staff, to build campaigns that sell but also save time when marketing through Shopify stores.
There are lots of great features that can help you build excitement with audiences. For instance, you can send coming soon emails that help build anticipations for product launches. You can also send discount reminders to help customers save money, but also increase sales during critical sales times.
The reporting for this app is really good. The integrated reports are within the general Shopify marketing reports and can give you details about which emails are converting and which are not.
Seguno Highlights:
There is a free version which offers you the first 250 subscribers for free.
Higher charges are only applicable as you get more subscribers, allowing you to have a reasonable fees when you start email marketing.
Can send unlimited emails to customers.
Lots of automated email campaigns are possible.
Jilt

Jilt is a powerful Shopify email marketing app that has some great features that will have customers spending on your site many times. The developers claim that other big brands like The Economist and Tastemade use Jilt for their email marketing automation.
Jilt helps with abandoned carts by sending emails out to remind customers of their cart, and you can offer discounts, like free shipping, within these emails. To ensure you're maximising the recovery, the app has unique popups that can capture emails before the visitor gets to the checkout. The more carts that have emails, the more you can recover.
But if you're looking to send a one-off campaign to let customers know about some news, Jilt has the solution.
When you want to boost customer engagement, there are lots of options for you. You can reward VIPs, request feedback and automate customer lifecycles with lots of emails. You can also create some beautiful, data-rich transactional emails like shipping confirmations and order receipts.
Jilt Highlights:
If you have more than one store, you can manage multiple shops from one account.
Can add team members to help manage your account.
Increase deliverability by using your own domain to send emails. This also improves conversions.
Great support from a team of real, live people.
Abandonment Protector

While this is a little light on features, what it does have it does well. There are prebuilt workflows that can have targeting rules to help you boost marketing strategies with little effort. Popups can be designed and deployed that are responsive so will display perfectly on both desktops and mobile devices.
There are numerous pre-built templates for you to choose from, but the app also has an editor that allows you to customise or build from scratch any popup or email. There are several elements you can send, including welcome messages, exit intent popups and announcement bars.
Automation is key when it comes to email marketing and this app allows you to automate eight different processes, such as abandoned cart, purchasing and even newsletters. All emails are mobile friendly and look great on any device.
You can follow the success of campaigns by looking through detailed statistics. This includes information about open rates, bounces, spam reports, link clicks and unsubscribe rates, all important information for improving your email marketing campaigns.
Abandonment Protector Highlights:
Great designer for both popups and emails.
Automate email processes to save you time.
Prebuilt templates help you to get campaigns completed faster.
Great statistics to help you analyse campaign results.
MailerLite Email Marketing

Ensure that your campaigns are sent with beautiful emails thanks to the MailerLite email marketing app. It can help you automate lots of e-commerce email campaigns that will convert customers and help you build revenues. With MailerLite you can have 1,000 subscribers, which is great for those with small lists or those just starting out. However, as you expand you might need another solution.
You can sync your customers on Shopify with subscribers and then segment them with lots of different tags like first-time customer, high spending customers, repeat customers, and customers with no purchases.
Improving email campaigns is also easy. Results are easy to analyse, so you can assess what improvements need to be made to future campaigns. When you want to make changes, the MailerLite's drag and drop builder is easy to use and allows changes to be made in minutes.
MailerLite Email Marketing Highlights:
Automate your email marketing campaigns, to save time and improve productivity.
A free-forever plan as long as you have less than 1,000 subscribers.
Create free landing pages and popups to help visitors subscribe to your marketing list.
Establish abandoned cart campaigns that will get customers to return and purchase carts.
Final Thoughts: What Are The Best Shopify Email Marketing Apps?
There are numerous Shopify email marketing apps that you can use on your store. Not all of them have the same functions, but using one or two of them can help you generate a mailing list and send campaigns that will improve your business' revenue and take it to the next level. And if you were looking for referral software to help out with your marketing efforts, check out Omnistar Tell Referral Marketing Software
Which email marketing app will you be using on your site?
Offers & Promos