The Top 10 Shopify Cart Animator Apps For Your Store
Last modified: March 19, 2023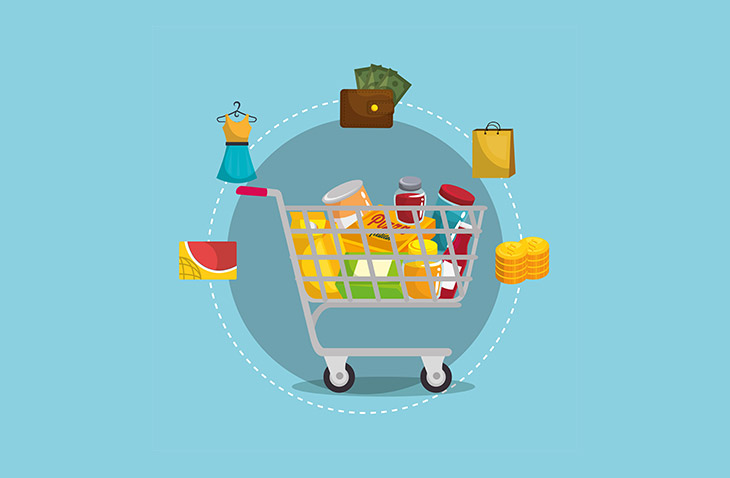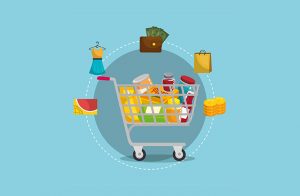 Every little detail matters when it comes to your store and how users interact with it. The more interesting your website, the better experience your customers will have and the more money they'll spend.
One aspect missing from the standard store is a Shopify cart animator function. This is when there is a little animation that is added to the website that plays whenever someone takes action on the store. There are lots of great examples on the internet. And brands that use them believe that they actually improve order value and reduce cart abandonment.
What Do Shopify Cart Animator Apps Do For Your Store?
Animations make your store more interesting and improve engagement. This adds more interest to audiences and helps to improve order value and conversions. The animations can be various. For instance, some animations can be a simple cart movement or fireworks going off when the product is added to the cart.
There are lots of options, so you can choose a Shopify cart animator app that is more suitable for your brand and audience. Here are 10 that you can choose from.
#
Image
Name

Get a Free Custom Shopify Store
1

Vitals

2

Cart Animator

3

Sticky Add to Cart + Animation

4

Add To Cart Button Animator

5

Cart Animator & Styler

6

Pix Cart Animator

7

AOD Flying Cart ‑ Boost Sales

8

Fly To Cart Animation Effect

9

Sticky Cart+ Fly Cart + Drawer

10

Go Cart

Show More
Filter between free and paid
Vitals

One of the best apps you can add to your Shopify store, Vitals isn't just one app. There are forty or more functions included that make it one of the most powerful available for Shopify store owners. For instance, there is a wheel of fortune style app that allows you to gamify the shopping experience for your website visitors. As well as ways to collect reviews, SEO aspects and more.
It also has a cart animation options that will animate the page when a customer adds a product to their basket. This can be for single products or bundled products, which are also included on this app. This is a premium app, but with the wide range of functions and the for reasonable price it is, it is a really good investment for your brand.
It can help across your store from SEO to customer service and more and with the animated features, you can really improve customer engagement on your store.
Vitals Highlights:
More than forty functions to help you grow your Shopify store and earn more revenue.
Amazon-like frequently bought together app to help improve revenues.
Includes SEO aspects to help you rank your website.
Cart animations are beautifully rendered.
Cart Animator
This highly used app has a lot of great rating for it. It adds animations to many areas of your store, including the add-to-cart, Buy Now and Checkout buttons. These animations can really make your website more interesting to visitors.
Installation of the app is very easy. There is no coding needed and once you installed, you should start to enjoy the animations. Once the animations are activated, you can have animations when the mouse hovers over. There are multiple animations that can make your site interesting and engaging.
There can also be animations added for when users click on the specific buttons.
Cart Animator Highlights:
Highly used app to animate buttons on your website.
One-click installation.
Animations are played when user hovers over button or clicks on button.
Great support from developers.
Sticky Add to Cart + Animation

This free app is highly rated by users and it really does help you sell more on your website. When you have a long description page for products, the add-to-cart button can disappear. This can sometimes means that customers will bounce from your website. This is where this app can help. The sticky aspect will keep your add-to-cart button on-screen so users can click on it.
The add-to-cart button can be customized so it can match your branding, making it seem more integrated into your store. And the animations can wow customers, improve engagement and make happy experiences for shoppers. When items are added to cart, there is a confirmation bar, which can be reassuring for customers and if items are out of stock, there is an 'out of stock' button that will appear.
The app can help speed up your checkout process, improving conversions and reducing abandoned cart rates. Sticky Add to Cart and Animations is also mobile responsive, making it the perfect option for all stores and especially those who get a lot of traffic from mobile traffic.
Sticky Add to Cart + Animation Highlights:
A free app that helps with conversions and reduces cart abandonment.
Fully customize your sticky cart button so it can match your store.
Keep the customers attention with cool animations when they click on the button.
Other features that make this a great option to improve customer experiences.
Add To Cart Button Animator

Another free app, this one allows you to take control of your add-to-cart button and make them an engaging element to your website that improve conversion rates and lower abandoned rates. There are numerous animation options available for your add-to-basket button. Making it dance is one, simple option, that you can do.
The app doesn't just add animations to your add-to-cart button. It can also help you to restyle your button so it matches closer to your branding. It might also help you to redesign the button to make it more enticing to audiences and improve conversions. This can be done without your theme being modified, which is a real bonus.
The app works with all themes, partly because it doesn't touch the theme files. It is also mobile responsive, so will look good on any device or screen resolution. You don't need to know any coding or use a developer.
Add To Cart Button Animator Highlights:
Many animation options to use.
Redesign your cart so it is more applicable to your branding.
Don't need to have a developer or coding knowledge.
Mobile responsive, so will look great on any device or screen resolution.
Cart Animator & Styler
Get started in just a few clicks with this premium Shopify cart animator app. You don't just add animations to your add-to-cart button that can make it more attractive to audiences, but you can also style it making it more visually attractive on the page while also integrating its look with the brand. You don't need a professional developer or coder to do this for you either, all you need is this rather cost-effective app.
There are lots of animations that can be utilized for the best results. These can draw more attention to your brand, improve conversions and decrease cart abandonment. It can also put a smile on the face of your audience. Research has shown that when customers have positive experiences they are more likely to return to the brand and buy more. Order values will also increase.
There are no compatibility issues with this app. It will work with any theme and will work within minutes of you installing it on your site. It also displays well on all devices and screen resolutions, so you can build a customer base who use mobile devices to do their shopping.
Cart Animator & Styler Highlights:
Add animations to add-to-cart buttons.
Customize your add-to-cart buttons for better brand matching and higher conversions.
Works across devices and screen resolutions.
While premium, is priced at an affordable point to make it a worthwhile investment.
Pix Cart Animator

Another low-cost option that will help you turn that mundane add-to-cart button into something that is interesting and engaging. The app essentially makes your add-to-cart button dance so it is more enticing to audiences and improves the chances that they add the product they're looking at to their basket. It is a simple, but effective, tactic for increasing sales on a page.
While the button does move about, it has been done in such a way that it is subtle. Therefore, while it grabs attention, it isn't annoying to potential customers.
There are lots of animations options available for your button. You can choose your favorite and then add that to the add-to-cart button without the need of a developer or know any code to do it. And with the app being designed primarily for mobile users, this app will still allow your button to attract attention across devices.
Pix Cart Animator Highlights:
No coding or developer help needed for your site.
There is a small trial period to see if you like the features. After that, this is one of the lowest cost apps on a month-by-month basis available.
Lots of animation options available that can allow you to design the call-to-action button as you like it.
Developed for mobile users first, so will work with all themes and on all devices.
AOD Flying Cart ‑ Boost Sales
This app has lots of features that make it a great option, but it is also a low-cost app. So for a little investment, you can really increase the potential of your brand's website. The checkout button is animated, so the cart abandonment rate is much lower and draws attention of the user to the button and persuades them to complete sales. The app also allows for one-click checkouts, which improves the experience of your audience.
The app also helps customers to see what is in their cart with an aesthetically pleasing Cart Quickview option. They can see what has been placed in the cart without going to the cart page. This is automatically refreshed, so that the user doesn't need to do this themselves.
The app is 100% mobile-friendly and so will display perfectly on any device. There is also a great set of features that will help you sell more and build a great brand around good website experience. One particularly interesting concept is the free shopping progress bar. This is where audiences can see how close they are to meeting your free shipping criteria.
AOD Flying Cart ‑ Boost Sales Highlights:
Mobile friendly app that will work on all devices.
Customer cart quick view that allows customers to see what they're buying without leaving their current page.
Animated checkout button to encourage customers to complete sales.
Allows for quick, one-click checkouts.
Fly To Cart Animation Effect

Another app that offers two functions and a different type of cart animation. Instead of just making the add-to-cart button move, this actually makes the product 'fly' into the customer's cart from the original product image position. If the site is using a sticky cart, this doesn't matter. You can customize the animation with lots of options. This includes whether the image is transparent during the 'fly', whether the customer is taken to the checkout page afterwards and the speed of the animation.
When a product is added to the cart, there is a popup message that confirms that the product has been added to the cart. This is a little reassuring touch that customers tend to like and reduces cart abandonment.
There is also a sticky cart option, that allows the visitor's cart to be displayed, no matter how far down the product page the visitor goes. This improves the conversion ratio and reduces abandonment of the cart. It can also improve the experience of users as they don't add products to the cart they already have because they can check what is in there. With this option you can choose the background color of the cart and the product counter.
Finally, there is a great option to show the add-to-cart button on all products in collections. The 'quick buy' option speeds up the purchasing processing. If you've also enabled the fly to cart option, the product will fly to the cart after the customer has added the product.
Fly To Cart Animation Effect Highlights:
Create a great experience for your audience with these four fantastic functions.
Animations are simple, but highly effective.
Edit the text of the popup that notifies the customer that the item has been added to the cart.
Helps to reduce the cart abandonment rate.
Sticky Cart+ Fly Cart + Drawer

This cart button animation app will help you to increase customer conversions through many different features. The first is the fly to cart animation that makes the product fly from the image into their cart. This will wow customers and looks really impressive on a site. The app also redirects the customer to the cart page immediately after the product has been successfully added to the cart.
And you can increase the chances that the customer will see this by having a sticky add to cart bar and button on your product pages. These are really effective when you have product pages that are long, with a great story or lots of product description to explain the benefits of your brand to the audience.
In addition to this, the cart can be displayed wherever the customer goes with the sticky cart function. The floating cart is displayed on all product pages. This will display what products and the quantity that the customer has added to their cart. You can customize the look of the sticky cart with different colors for the background, text and change the icons to make the cart more aligned to your brand.
Sticky Cart+ Fly Cart + Drawer Highlights:
A fantastic app that is free for Shopify store owners.
Has lots of functionality that can help increase sales and conversions.
A nice animation that improves the engagement rate of your store.
Sticky add-to-cart buttons to increase conversions.
Go Cart

This free tool will improve the visitor's shopping experience by creating an animated shopping cart. This is hard for your audience to miss. The animation is a simple blinking action.
The app is responsive, so will work on all devices. An easy to use app, it requires little effort to install and add to your store. There is no coding knowledge needed and you don't need to have a developer install it onto your website.
There are a lot of features that can be adjusted. This includes the animation speed, color pallet and the width.
Go Cart Highlights:
A free tool that can help improve conversions.
Hard for your audience to miss the animations.
Simple, but customizable, animation.
Works on desktops and mobiles.
Final Word: The Top 10 Shopify Cart Animator Apps For Your Store
When it comes to improving your site's conversions, a Shopify cart animator might be the trick that you need. This can make different aspects of the purchasing journey more interesting and exciting for customers and can increase conversion rates and reduce the abandoned cart rate. There are numerous apps available for you to use. The 10 above are perfect options: which one will you choose?
Avi Klein
Vast experience in the online world. SEO expert, Web developer and consultant to several online companies.
Read more...
. Read more about
our approach
to reviewing themes and plugins.