14 Best Shopify Affiliate Program Apps [Dec, 2023]
Last modified: December 1, 2023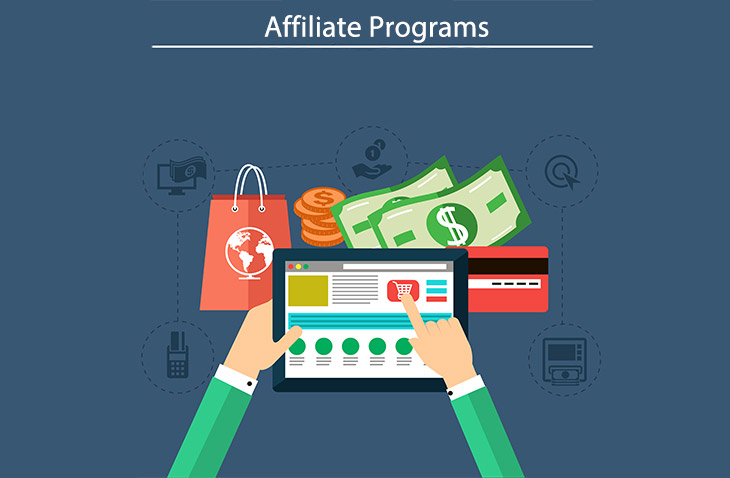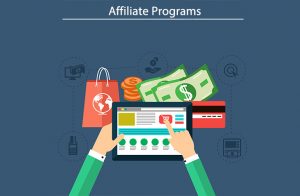 #
Image
Name

Get a Free Custom Shopify Store
1

UpPromote: Affiliate & Referral

2

Social Snowball

3

Pro Affiliate Marketing

4

Affilo: Affiliate Marketing

5

Refersion: Affiliate Marketing

6

ShoutOut - Affiliate Marketing

7

Affiliatly

8

LeadDyno Affiliate Marketing

9

GrowthHero Affiliate Marketing

10

Affiliate & Referral Marketing

11

OSI Affiliate Software

12

Convertout

13

CollabPay ‑ Split Payments

14

Bamboo · Referral Program - Inactive

Show More
Sometimes your marketing is just not enough to entice customers to your website. It doesn't matter how many times you optimize your SEO, send out email marketing campaigns, or post updates on social media, customers don't find you. This is because there is strong competition online. So, what you need is to reach out to influencers and affiliates and market through them. For this, you need to start using one of the many Shopify affiliate program apps.
What Do Shopify Affiliate Program Apps Do?
Shopify Affiliate Apps are pieces of software that allow you to manage influencers and affiliates who want to promote your website and products. For referring customers to your brand, they make a commission on the sales that are made. This can be a very lucrative partnership.
The Apps help your influencers apply, collect links, and monitor campaign results. This can help those in your affiliate marketing know exactly how they are performing. It can also help you to manage your programs automatically, allowing you to do what you do best: service your new customers.
There are also programs for those who want to be publishers and collect commissions from retailers.
You might need to consider more than one of the apps that is listed below. Most businesses (94%) that run an affiliate marketing business are part of two or more networks. And this does seem to pay off. Most affiliate marketers can earn a good salary, with even beginners earning up to $300 a day and some expert affiliate marketers earning more than $3000 per day. Affiliate marketing is worth approximately $12 billion globally.
Brands are also looking to sell their products through affiliates. More than four out of every five brands have an affiliate marketing scheme. And they can allocate about 10% of their marketing budget to this marketing avenue.

Key Takeaways
1
Shopify Affiliate Apps manage influencers and affiliates, offering them commissions for promoting your brand and products.
2
Affiliate marketing can be lucrative, with many marketers earning substantial income, boosting the global industry's worth to $12 billion.
3
Affiliate links can be added to any page or blog post on Shopify, offering a versatile platform for affiliate marketing.
Shopify Affiliate Program Apps That Made It To Our Top Shortlist
Filter between free and paid
UpPromote: Affiliate & Referral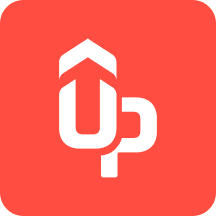 With this app you can build multiple programs that can have their own commission structure. You can also tier commissions manually. This can be related to the performance of the affiliate marketer or by the products that they're promoting. You can also set specific rates for products.
Recruitment is easy with this app as you can ask anyone to join your affiliate program. This can include influencers, professional affiliates and even customers. Customers can be asked to join with a simple post-sale popup. Once in the program, affiliates can gain access to store media to make their campaigns blend in with your brand for better conversions and more sales. These campaigns can then be tracked both through affiliate links or coupon codes. Analysis is done through visuals such as graphs and pie charts. Both you and your affiliates can see this.
Finally, payment is made easily. It is done manually, but you have the option to make payments with money or store credit.
UpPromote: Affiliate & Referral Highlights:
Set commissions based on performance, grouping or product.
See results of campaigns.
Set coupons to individual affiliate marketers for tracking.
Pay commissions with money or store credit.
Social Snowball
Social Snowball is a modern referral and affiliate marketing solution for Shopify. It grows your affiliate program on autopilot and requires minimal effort from store owners for everything.
First, it automatically signs up customers to the affiliate program (instead of customers having to manually join it). It then shows customers a custom coupon code/link (with customer's name in it) at the 'Thank you page' — the customers can share it with their friends and family to get commissions. Besides, you can also use their manual and minimal affiliate form to accept affiliates from outside your customer base (e.g., professional affiliate marketers, YouTubers, Influencers, etc.)
Merchants can, of course, track their affiliates and see their progress from the Social Snowball dashboard. If affiliate sales are legit, they can pay in two clicks from one of the six payment methods Social Snowball supports. What's more, the Social Snowball customer support is quick, friendly, and professional.
Overall, Social Snowball users have made up to 30% extra in revenue by launching automated affiliate programs. We would have called it an underrated app as it only has around 1000-1200 users. However, it's new (launched around the end of 2020) and it will get there among the big guys soon.
Social Snowball – Automated Affiliate Marketing Highlights:
Easily sign up, set commissions, and launch your affiliate program.
Auto-convert all customers into affiliates.
Track affiliate progress from Social Snowball dashboard.
Pay affiliates in a couple of clicks from one of the six payout methods.
Pro Affiliate Marketing

Set yourself up with a great custom branded affiliate portal with this great app. The app provides your potential partners with a partner portal to register, provide details, analytics and information about future payments. The primary focus of this app is to turn your current customers into affiliates. This allows them to share information about products, and offers, on your website through social media, like Instagram.
As with other solutions, you can set commission levels based not just on the program, but on the affiliate and the product. This means that you can reward high-performing affiliates with better rewards or products with higher margins with higher commissions.
There are two ways that you can track affiliate orders: referral links and coupon codes. Coupon codes can be assigned to specific affiliate marketers or they can be grouped for a campaign you're running. Coupon codes can even be automatically created. When an order is made, you are notified that an affiliate has made an order.
There are lots of options for affiliates to share their links. For instance, they can share them in emails, web pages and even on social media with Facebook, Twitter and Instagram all supported. Finally, you can make payments via PayPal Payouts, which is included within the app. Or you can set up your own custom payment mode.
Pro Affiliate Marketing Highlights:
Create coupon codes for campaigns or affiliate marketers.
Partners can share codes and links via websites, email or social media.
One-click setup with sensible defaults that help you setup your affiliate program within minutes.
Payouts can be made via PayPal, which is very easy.
Affilo: Affiliate Marketing
Affilo is an all-in-one affiliate marketing management app that has everything you need for a great scheme. The problem is whether or not you will utilize all the benefits within the system. The system allows for you to have unlimited affiliates, traffic, orders, links, clicks, offers, banners, banner impressions and discount codes. With most other apps, there are usually some sort of limits.
There are lot of features that can help you reward your affiliates. For instance, there are product level commissions, flat rate commissions for each customer referred or product sold. Or you can have percent based commissions for order/product value. You can also pay just once for a sale, or you can do recurring commissions when someone sells a subscription.
The app allows you to change the commissions of affiliates at anytime. Therefore, you can adjust commissions as market economics demand. Or you can give performance based commissions, so you can reward your best performing marketers better.
There are lots of ways you can monitor the performance of your affiliates. For instance, you can see the statistics for the number of customers brought to you or products sold. This can help you push for promotions in the affiliate scheme on products that aren't getting enough attention. Or improve commission schemes for products that aren't being marketed as much.
To help make the payment system better, there is an automatic system that allows you to pay affiliates through PayPal payouts. Alternatively, you can give your affiliates store credit. This can be good if you're using customers as your referral traffic source.
Affilo: Affiliate Marketing Highlights:
Use PayPal to automatically pay your affiliates in bulk.
Lots of great templates to help signup and manage your affiliates from your website.
There are so many commission scheme options, that you can customize your affiliate marketing programs for your brand's need.
Use links and coupon codes with your partners to entice audiences to your website and to make a purchase.
Refersion: Affiliate Marketing
This is a fully functioning affiliate and influence marketing management platform that will help your brand grow and succeed, with the help of some affiliate marketers. The start guide is a great way to connect your store, add the necessary branding and adjust your commission within just ten minutes. During this time you will also be setting up payment details to ensure your referrers get paid.
What is great about this app is that it is connected to a group of affiliate marketers already. These people can signup to your particular program. Then they can go forth and promote your brand. With more than 5,000 potential partners to market your partnership program to.
Any new affiliates can quickly register with a great signup page that is designed to fit into your current branding. The custom form fields allow you to collect any more information you think is necessary for running your affiliate program.
Once signed up, affiliates get their own personalized dashboard. From there, they can assess their performance, create links for campaigns, update their own details and run reports. This is a great feature because it allows them to see how well they're performing and whether they need to make any changes to earn more commission.
In addition to referral link tracking, there are conversion triggers that allow tracking across numerous platforms online. One of the top methods is using coupon codes. Coupon codes can be automatically created by the system when requested by the affiliate marketer and the request accepted by you.
Refersion: Affiliate Marketing Highlights:
Set different commissions based on the product. So products with higher margins can have higher commissions.
Allows affiliate marketers to see their results.
Easy to sign up new affiliates with access to more than 5,000 already subscribed partners.
Automatically generate coupons for affiliates so they can get on with their campaigns without bothering you too much.
ShoutOut - Affiliate Marketing

Instantly upgrade your standard Shopify store into an MLM store where you can acquire new customers and reward those who are actively marketing your brand. You can select a flat commission rate or vary the reward depending on the product. Or you can reward those who are helping you the best by giving specific affiliate marketers higher amounts of commission. The commission amounts can be adjusted automatically based on triggers.
You can create long term associations where there's no need for customers to use referral links or coupons for the partner to be rewarded. You can use an unlimited number of coupon codes. These can automatically created for your partners, so you can concentrate on servicing your customers. In addition, there are no limits on the number of referral orders you can take. No extra charges will applied either to your account, nor will there be charges on your payment processing.
Affiliate marketers will enjoy using this app as they get a personalized dashboard and accounting ledgers. These are branded to your store, for more consistency and excellent loyalty between you and your partners. It also provides them with an excellent area where they can track their results and see how well they are performing and the earnings they can expect to see.
ShoutOut – Affiliate Marketing Highlights:
Have an unlimited number of affiliate sales.
No hidden fees or costs to the app.
Personalized and branded dashboards for great branding.
Lots of data available and training to help you perfect your affiliate marketing programs.
Affiliatly

There are no limits on the number of referral orders that are available on this app either. However, this app does limit you to the number of partners that you can have. This means that you should carefully manage the number of people in your program and shed any of the deadwood that you have acquired. If someone is not earning you money, they can be removed from the program.
There are lots of tracking methods for you to keep an eye on your program. For instance, they can use a link, coupon code, QR code, client's email and product SKU. Each of your partners get access to their own admin panel that can help them see their statistics. In addition, you can have more control over the payments. If a customer has a refund or partial refund, you can make adjustments to the affiliates payments.
To help your affiliates market your products/services, you can upload banners for them to use as well as other content. All affiliates can be paid through PayPal or via store gift cards.
Affiliatly Highlights:
No limit on the number of sales that can be made.
Provide all the marketing that affiliates need to sell your products.
Limit the number of partners in your program.
Pay affiliate marketers through PayPal or via store credit. You can also claim money back if there are partial payments.
LeadDyno Affiliate Marketing

There are numerous ways that this app can help you run an affiliate marketing campaign. For one, you have access to their eCommerce affiliate network. This is a group of experienced and expert marketers who can help you grow your business. These affiliate marketers can benefit from a mobile app to help them see their statistics and collect all the information they need to promote your brand.
There is also a great one-click social media sharing functionality. This can help you reach a wider audience through the vast network that your partners have grown. There are also great recruitment and management tool.
LeadDyno Affiliate Marketing Highlights:
Connect with a large audience of established affiliate marketers.
Lots of tools to help you grow your marketing program.
One-click social media sharing tools.
Mobile apps can help you manage your program on the go.
GrowthHero Affiliate Marketing

Let your business soar with this affiliate marketing app for Shopify. There are lots of ways to build not just a referral network, but to optimize the purchasing path. There are A/B testing facilities where you can test the locations that customers are sent to in a referral link. This can help you to maximize conversions.
There is a great, customizable panel that can track events and showcase the best statistics to help you improve your results. You can also recruit new affiliates with one-click registration.
To help you build a strong campaign, you can group specific people together for a group reward system. This could be the best performing affiliates or those who have marketed certain products. These groups can then be given their own commission rates and rules.
You can pay your affiliate marketers through PayPal.
GrowthHero Affiliate Marketing Highlights:
Customize everything from the signup form to the dashboard. Choose a color and change text in minutes.
Create groups of affiliate marketers who have a different set of rules and commissions.
Maximize conversions with A/B testing.
Lots of data analysis possible.
Affiliate & Referral Marketing
This is a great way to create an affiliate marketing program in Shopify. You can offer custom rewards to your affiliates. This can either be cash or store credit, depending on what you want to offer that specific person. You can customize a lot including the commission rate, cookie tracking period and how the registration and admin dashboard looks. Brand your program, so that your affiliates can be sure they know who they're dealing with. There is a referral review period, that allows you to delay payment until you're sure that a sale has been complete. This is a great option, because sometimes returns can happen.
Affiliate & Referral Marketing Highlights:
Set the cookie duration. Not everyone completes their purchase on the first visit.
Customize signup pages and other pages associated with your affiliate marketing program.
Delay payments to ensure that sales have been made.
Offer in-store credit or cash payments.
OSI Affiliate Software

OSI Affiliate Software helps you not only engage with your current customers but find new members to sign up for your referral system. Our competitive pricing gets you to access a number of features. Unlike other services on the market, there are no surprise fees; there are no transaction fees for using the service.
Turn your best customers into your top promoters! It would be easy for you to recruit and empower customers, affiliates, and influencers to promote your brand. OSI has everything you need to start an affiliate program to allow your customers to promote your brand across social networks. By enabling social sharing, you can add pre-written posts with graphics for your customers to share on all the major social networks. This makes it super easy for them to promote with very little effort.
To find out who your most loyal and satisfied customers are, OSI has included a FREE bonus survey tool that will allow you to find out who will be prime for referring others. You can send out an email to all of your customers and ask them how likely they would be to refer to others. Based on their response, you can automatically sign them up for your referral program.
OSI Affiliate Software Highlights:
Your customers can easily promote on Facebook, Twitter, and Linkedin
Assign all your customers and influencers promo codes so they can easily promote on Instagram and other social networks
Easily find your most loyal customers by sending out a one question email survey
Done for you referral landing page templates
Integrates with thousands of apps
Convertout

The Affiliate Marketing Ambassador app will enable you to set up an affiliate marketing and ambassador program on your Shopify store with ease. You don't have to have any technical expertise to use this app and you don't need to know how to code. This is a popular app with over 2500 installations and it was a Shopify staff pick in both 2021 and 2022.
There is no upfront cost and it can be set up in a very short amount of time so you can focus on setting up your business, branding and marketing. This app will automatically track your sales and commissions so you don't have to. You can also set up different commissions and discount rates for different clients.
Convertout Highlights
A popular affiliate marketing app.
Support team with 24/7 chat support.
Automatically tracks sales.
Payments to Paypal or your chosen account.
CollabPay ‑ Split Payments
For those brands that want to run their own affiliate marketing program, without the need of a large network who will take a cut, then CollabPay might be the best option. This app allows you to create products and then assign commissions to your network based on who referred the customer to you. CollabPay is a great app that can reduce the time needed to make commission calculations and the potential for human error.
CollabPay is ready from the moment you install the app. All you need to do is to setup your collaborations, assign a percentage or flat fee and then the app will do the rest. The payment of the contributions is also taken care of. All payments are taken via PayPal.
There are also statistical elements, easy management, reporting, multi-collaboration options and more. And there are no hidden fees for the app. You pay the subscription for the app and that is it.
CollabPay Highlights:
Calculate payments automatically and without human error.
Payments are made automatically by the app.
Plug and play app.
No hidden fees.
Bamboo · Referral Program - Inactive -
Inactive

Create a new referral program that rewards customers when they promote your products and brand to their friends and wider community. Your customers get a referral link that they can share. When someone makes a purchase through one of these links, the corresponding customers can collect on a reward. This can be something like store credit or coupon for their next purchase.
This easy-to-use app allows you to reach out to new customers and benefit from both affiliate marketing and word-of-mouth advertising in a simple and effective way.
There is a free and a premium version. The free version only allows for thirty referrals per month, whereas the paid version allows for 400.
Bamboo · Referral Program Highlights:
Easily reach new audiences by marketing with your current customers, who new audiences will trust more.
Offer store credit for referrals.
Have 400 referrals a month.
Integrate your referral campaign with emails and popups.
Enhancing Affiliate Marketing Strategies
Effective Affiliate Recruitment and Management
Affiliate marketing is an integral component of a comprehensive digital marketing strategy. With over 50% of consumers placing trust in the recommendations of influencers, the role of affiliate marketing cannot be overstated.
Tools that streamline the recruitment process, track referral links, and optimize partner programs are indispensable. They not only save time but also enhance the efficiency of affiliate campaigns, ensuring that every effort yields the maximum return.
Automation in Affiliate Marketing
Automation has been a game-changer in affiliate marketing. By automating processes like affiliate recruitment and email marketing, brands can focus on strategic decision-making.
Automation tools are not just about efficiency; they are about enhancing the quality of affiliate campaigns, ensuring that every effort is precise, targeted, and effective.
The ability to automate the creation of discount codes and gift cards has particularly revolutionized the reward system, making it more streamlined and impactful.
Key Performance Indicators (KPIs) Tracking
The ability to track key performance indicators is fundamental in evaluating the success of affiliate campaigns. Visual representation of data, insights into affiliate sales and revenue, and identification of top affiliates are aspects that we consider essential.
They offer a granular view of the campaign's performance, informing strategic adjustments and optimizations.
Expanding Affiliate Networks
The expansion of affiliate networks is a strategic move to broaden reach and influence. Tools that facilitate the recruitment and management of affiliates are instrumental in building expansive networks.
The multi-level network approach, where affiliates bring in other affiliates, has proven to be effective. It creates a ripple effect that exponentially increases reach, influence, and ultimately, conversions. Every affiliate becomes a brand ambassador, echoing the brand's message far and wide.
Key Features of Shopify Affiliate Program Apps
Ease of Integration
The integration process of affiliate program apps into a Shopify store is designed to be seamless and user-friendly. Store owners can effortlessly incorporate these tools without the need for extensive technical knowledge.
The apps are built to complement the existing store setup, enhancing functionality without disrupting the user experience. Features such as auto-generated referral affiliate links and coupon codes simplify the process of tracking and managing affiliate activities.
Real-Time Tracking and Analytics
One of the standout features of these apps is the provision of real-time tracking and analytics. Store owners can monitor all referral orders and manage affiliate performance through a reliable, real-time tracking process.
This feature is instrumental in evaluating the effectiveness of affiliate campaigns, offering insights into referral traffic, conversion rates, and the overall impact of affiliate marketing efforts on the store's performance.
Customization and Branding
Affiliate program apps offer extensive customization options, allowing store owners to tailor the look and feel of affiliate marketing materials to align with their brand identity.
From pop-ups to contact pages and emails, every element can be customized to create a cohesive and harmonious brand experience. This level of customization ensures that affiliate marketing campaigns resonate with the target audience, enhancing engagement and conversion rates.
Conclusion: What Are The Best Shopify Affiliate Apps?
If you're seeking ways to grow your business, an affiliate marketing program can be a powerful tool to attract new customers and increase sales. There are several systems out there to help you, but nothing does as much as running your own. Luckily, there is a great series of Shopify Affiliate Program Apps that can help you manage your affiliate programs so you can recruit, manage and reward those willing to promote your products/services. So, which of these Shopify Affiliate Program Apps will you use?
FAQs
How do I Add Affiliate Ads on Shopify?

There are many ways that you can add affiliate ads on Shopify. You could use sliders to have visual adverts showcased on a page, or use a drag and drop page builder to add images to a page that allow you to showcase affiliate ads. You can also use affiliate apps to build ads across your website.

How to Set Up an Affiliate Program on Shopify

When you want to run an affiliate program on Shopify, you can use numerous apps to help. But you will need to ensure that you can attract enough affiliate marketers to promote your products. Also, you want to ensure that the commissions won't erode your profit margins. Many apps will allow you to have different commiaffiliassions for different products/services or even the affiliate partner.

Does Shopify take a Percent With Amazon Affiliate?

Shopify does not take a percentage of any commission that is made on any affiliate sale that is made from your website. This includes sales that are made through an Amazon affiliate scheme. Shopify will only take a cut from any sale if you make a sale through Shopify Payments or another third party payment gateway. They earn the majority of their income from membership fees and professional services.

Can you do Amazon Affiliate Marketing on Shopify?

Amazon affiliate marketing is really easy to do on Shopify. You can take links provided by Amazon on their website and insert them into your blog and pages for redirecting visitors to those products. Or you can use an app to import products from your Amazon account into your Shopify store. It takes just minutes to complete.

Can you Create an Amazon Affiliate Store with Shopify?

Amazon is one of the biggest affiliate schemes on the internet. With Shopify you can create an Amazon Affiliate store with ease. You can build a store that has products listed like you would on a normal website. You can import products with the use of a good app. It is highly recommended that you also change product titles and descriptions when creating your store.

Can I Sell on the Shopify Affiliate Plan?

Yes. The Shopify Affiliate plan allows you to build a website that can sell any legal product that you are otherwise allowed to sell on Shopify as well as sell Shopify plans to visitors on your website. This is a great way to add a new revenue stream for your website without having to ship any more products.

Can I make Sales with Shopify Affiliate Plan?

Yes, you can make sales with your Shopify Affiliate plan at the same time as referring them to Shopify. This can be a great way to maximize the monetization of your website without having to sell any other products yourself. All you need is to be accepted by Shopify to be a partner and have a link to get people to signup for a paid Shopify account.

Can I have Affiliates on Shopify Blog?

Yes. Affiliate links can be placed on any page or blog post on Shopify. You can use simple URL links to the merchant account or have an image with product information (Amazon affiliate links work here). These can be a great way to grow your affiliate marketing business and earn more revenue as more blog content equals more traffic.

Can I Add Affiliate Products Directly from Shopify

There are many ways that you can add affiliate products from merchants directly from your Shopify store. One of those is to use an app that will import the products from your website and place them on another website. This can include direct links to your website or an 'Add-To-Cart' button that allows the visitor to add the product to the basket and buy on the other store.

How to Sell Amazon Affiliate Products on Shopify

There are numerous ways that you can sell Amazon affiliate products on Shopify. The first is to add Amazon affiliate links to your text on blog posts and pages on Shopify. This is easy to do. The other is to use an app that allows you to pull products from Amazon and host them as a product on Shopify.

How to Add Amazon Affiliate Link to Shopify

Adding an Amazon affiliate link to Shopify is really easy. All you need to do is to grab the text link from Amazon and then go to the edit page for the page you want in Shopify. Find the text where you would like to add the link to and then make it a link and insert the URL you're given by Amazon. Save the changes to your pages to ensure that it saves.

How to Add Affiliate Products to Shopify

There are many ways that you can add affiliate products to Shopify. You can do this manually like you would any other product. Or you could use an app that allows you to pull these products from the merchant's website and they are placed on your website as if they're a normal product. This can be very effective, but you should edit them afterwards to avoid any duplication penalty applied against your site's SEO rank.

How to Promote Shopify Affiliate

You can promote any affiliate product that you have like you would with another website. If you're promoting a small selection of products, you can use just a few landing pages and blog posts to rank high on Google or other search engines. This can often result in two-thirds of your traffic. New products can be promoted through social media and email marketing.

How to do Affiliate Marketing on Shopify

There are many ways that you can build an affiliate marketing website. You can have links within the text on blog posts that allow you to generate revenue. Or you can add products to your website and these can have a 'Buy Now' buttons that will take the visitor to the merchant's website.

Can you put Affiliate Links on Shopify?

Affiliate links can be easily added on Shopify. Some sites, like Amazon, will provide you with the links that can be added exactly as other links can be added to a website page. You can also use apps to add products that can include the affiliate links to your site within the 'Add-To-Cart' or 'Buy Now' button. Therefore, it is very easy to add affiliate links to your Shopify website.

Is Shopify Good for Affiliate Marketing?

Shopify has many features that can help you build an effective affiliate marketing website. Most sites have excellent SEO, fast speed and the apps are available to help you build your website with the correct process and links. You can also use other apps to help you with email marketing, social media and other aspects that can help you rank and more.

How to Create an Affiliate Link on Shopify

You can create an affiliate link with the help of your affiliate marketing app on Shopify. Some will automatically generate the right affiliate link for you on your website. Alternatively, your affiliate partner will automatically generate the affiliate link you need for your website. This can either be given to you as a whole link or as an ending that you can add to a product's URL.

Can you use Shopify for Affiliate Products?

Yes. Shopify has numerous affiliate marketing apps that allow you to showcase products that are bought through an affiliate scheme. This allows you to build trust with audiences with ease and grow your revenues with ease. It can also be easier if you're part of an affiliate program with numerous products, like Amazon's.

How to Add Amazon Affiliate Products to Shopify

Amazon has one of the best affiliate products that allows you to add Amazon products to your website with ease. You can just import them into your store, like if you were dropshipping, and the customer can then be directed to the product on Amazon when they click on 'Add-To-Cart'. Or you can manually add the product to your website.

How to Sell Affiliate Products on Shopify

Selling affiliate products can be very easy on Shopify. One way is to have a link from your website to the merchants' website where your audience can then complete the transaction. Alternatively, you can use apps that allow your visitors to add products to their cart and then they checkout on your merchant's payment gateway.

Can I do Affiliate Marketing on Shopify?

Shopify allows you to have many business models on your website to help you monetize your website. One of the ways that you can earn money is to do affiliate marketing on your website. You can use many programs, including those on Amazon and other high-profile and high earning affiliate marketing programs on your store.
Avi Klein
Vast experience in the online world. Shopify Expert, SEO expert, Web developer and consultant to several online companies. Read more about
our approach
to reviewing themes and apps.